Ride the Wave in Port Macquarie
The Mid North Coast is buzzing with community events right now and we couldn't be happier! We've just blocked out June 18-20 in the diary to make sure we're free for Ride the Wave Festival. If you haven't heard of it, that's because it's a brand-new regional charity event. As well as surf and skate comps, Ride the Wave will feature live music, a film and photography contest, battle of the bands contest, market stalls, food vendors and a family fun zone. Read on and get excited!  
Surf and Skate
The festival's main event is the surf comp in partnership with Surfing NSW, Port Macquarie Surf Board Riders Club, MNC Girls Surf Riders and Port Macquarie Surf School. With more than $7000 worth of prizes on offer, surfers will go head-to-head in Under 12s, 14s and 16s as well as Open Men's and Women's divisions. Heats kick off on Friday June 18 and the finals will be held Sunday June 20. 
Skaters can show their skills on Saturday June 19 at Port Macquarie Skatepark. There's a skate clinic between 10am-11am before the competition ramps up. At 2pm the action is in the bowl and there will be a scooter demo by Albie Watson. 
Live and Local Music
If you're not in the water, you can Ride the Sound Wave instead. This boutique music event hits town beach on Saturday June 19. Featuring indie punk rockers BEDDY RAYS, Vanilla Gorilla and Scuffs, you can also catch Palomino and Mikk. Tickets are limited, so jump on this one quick smart!
If you're a local band, solo artist or DJ, you can take part in the online Battle of the Bands. Record and email a live performance video before May 28 to be in the running for a prize pack worth $500 and the chance to play live at Ride the Sound Wave.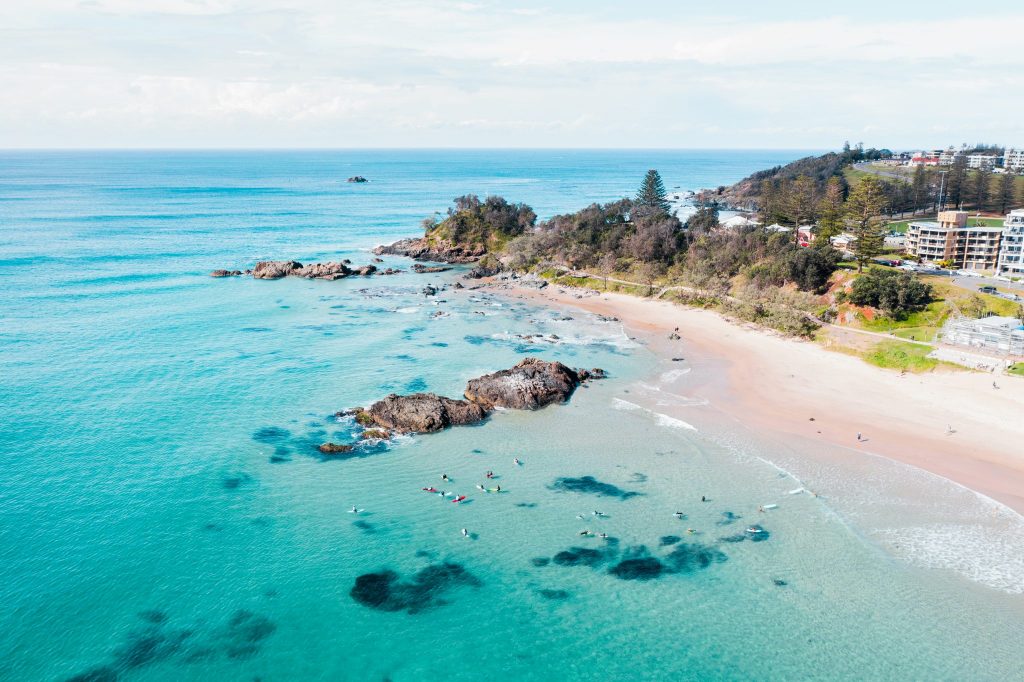 Photography and Film
Attention amateur snappers! Enter your best surf and skate photos or videos for the chance to win a $500 prize pack and exhibition space at the 2022 pre-festival dinner.
Making a Difference
Ride the Wave is presented by Make A Difference (M.A.D), a not for profit charitable organisation. M.A.D was responsible for raising the funds to bring the Orange Sky Laundry Van to the Hastings region. Since that time, the organisation has raised enough money to purchase a food and coffee van to help feed people experiencing disadvantage in the community. Ride the Wave is a charity event with all funds raised across the festival going towards completing the fit out of the M.A.D food van. M.A.D has teamed up with Surfing NSW and Port Macquarie Hastings council to bring this new fundraising initiative to the Port Macquarie community.
To get all the details head to the website and follow along on Instagram. See you there!