Remembering Lewis the Koala
The tragic death of a much-loved koala has inspired world recognised artists Gillie and Mark to create a sculpture in its honour. The memorial to Lewis the Koala has been gifted to Port Central Shopping Centre and is now on display. Coastbeat learned more about Lewis and the significance of this public artwork.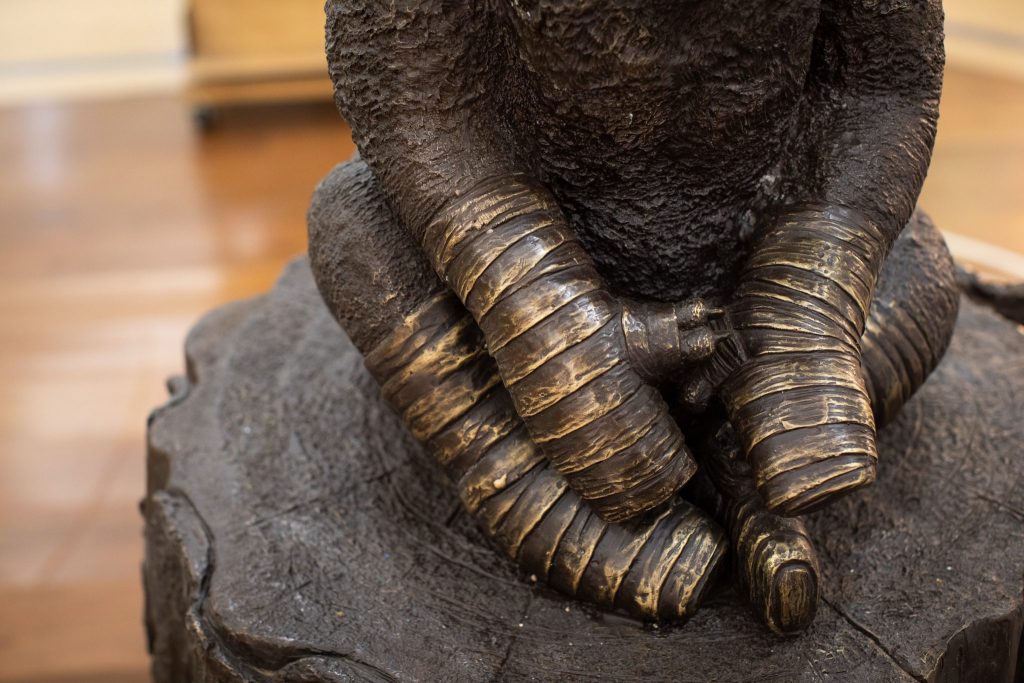 A heroic rescue
A year ago, the rescue of a koala from a fire ground near Wauchope captured the world's attention. Toni Doherty used her own shirt to pluck the stricken animal from a tree surrounded by spot fires. Formally named Ellenborough Lewis – after the road he was found on and Toni's grandchild – he was lovingly nicknamed Lewis the Koala. Lewis was cared for by the Port Macquarie Koala Hospital's Clinical Director Cheyne Flanagan as well as home carer Barbara. She fed him around the clock, hydrated him and provided pain relief. Every effort was made to save Lewis, but tragically, he died. 
Shopping in the Heart of
Coffs Harbour
Honouring Lewis
World recognised US-based sculptors Gillie and Marc were touched by the story and created a sculpture in honour of Lewis. The sculpture has been generously donated to Port Central Shopping Centre and was unveiled this yesterday.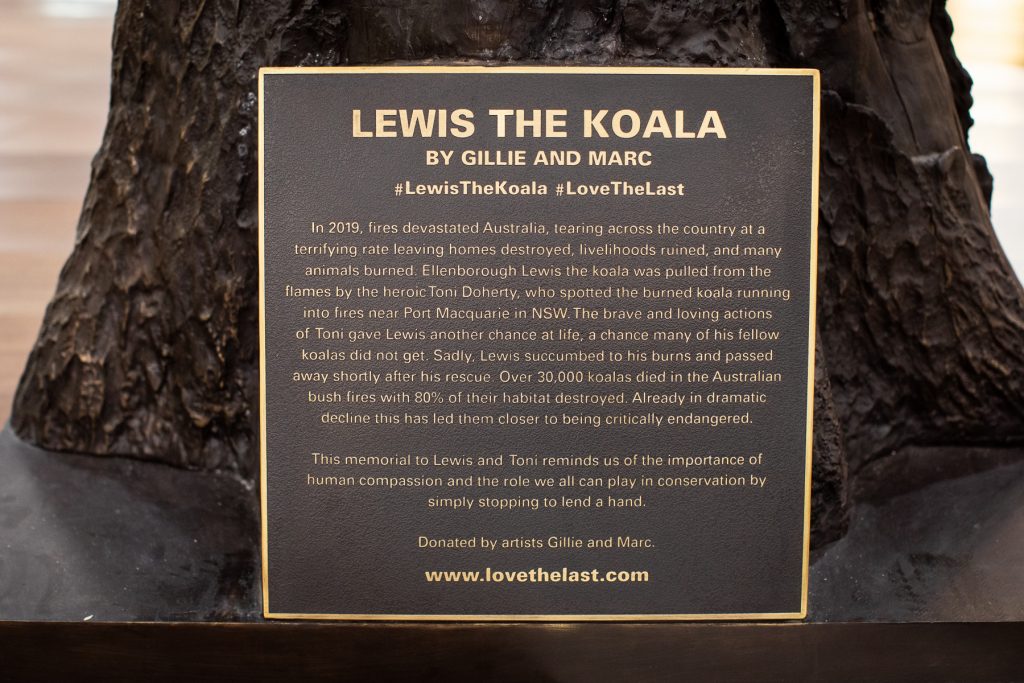 Pacific Coast Shopping Centres' Regional Marketing and Events Manager Gia Crowhurst says the memorial reminds us of the importance of human compassion and the role we play in conservation.
Gillie and Marc want the public sculpture to serve as a call to take up the charge for conservation so we will continue to see unique creatures like the koala forever.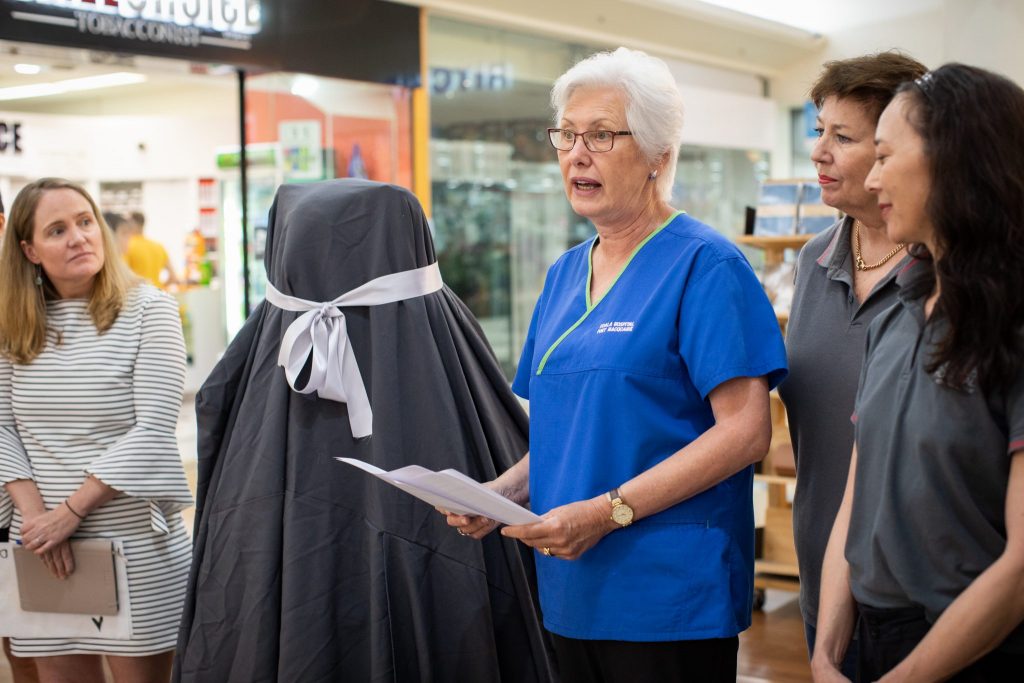 The Port Macquarie Koala Hospital's Gaby Rivett spoke at the unveiling event.
"This one small koala stole the hearts of many, not only volunteers at the hospital, and people in Australia but all around the world," she said. "We were overwhelmed by the generosity of the public."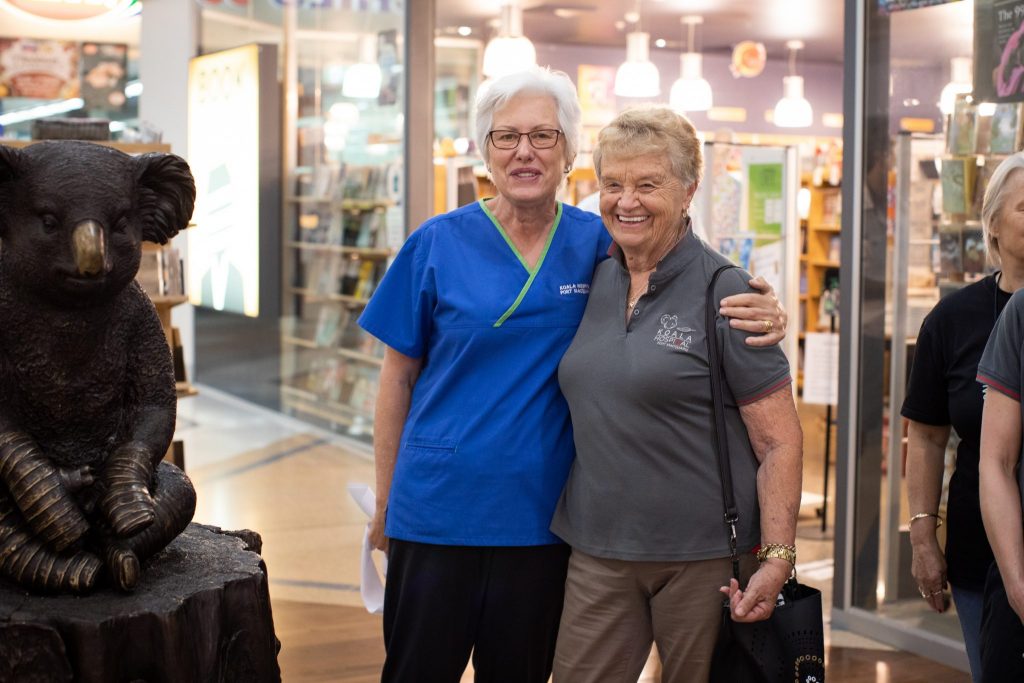 Overwhelming support
On October 31 last year, the Koala Hospital set up a Go Fund Me page with the aim of raising $25,000 for "thirsty koalas devastated by recent fires". More than a year on, close to $8 million has been donated and that figure continues to rise. 150 drinking stations have been distributed across New South Wales. When it became clear that there was a groundswell of support for this local organisation, the Port Macquarie Koala Hospital decided to use the remaining funds to bring forward its planned Wild Koala Breeding Program. The program aims to boost numbers in areas where koala populations have been decimated. Three breeding areas will be controlled and genetically managed to ensure the ongoing survival of healthy wild koalas. The first location will be announced very soon.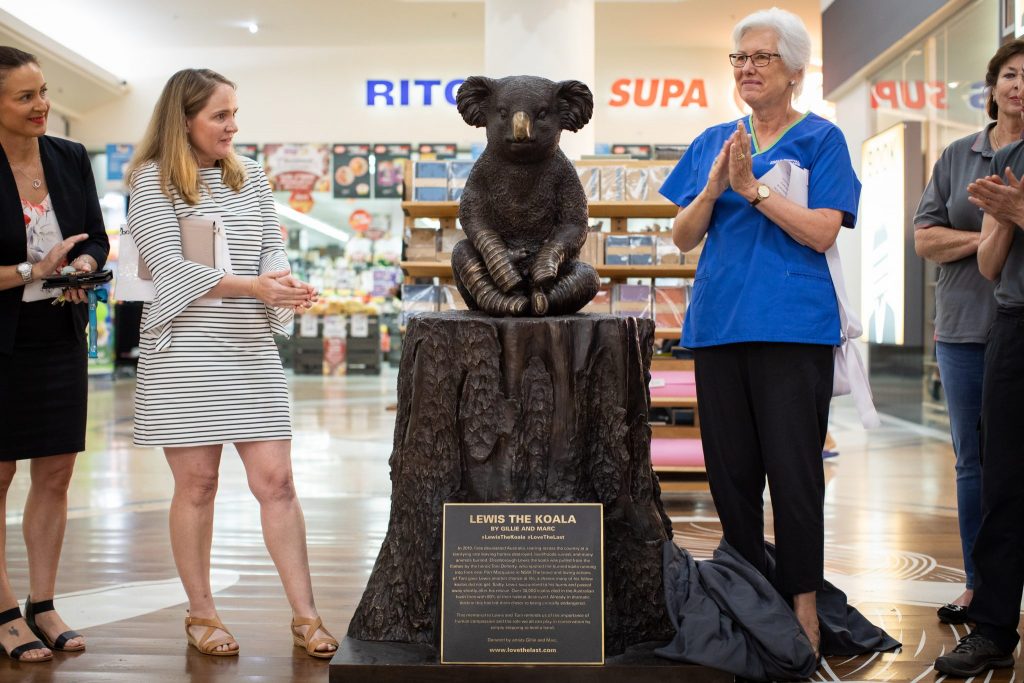 Gaby concluded her speech by thanking Lewis the Koala for bringing the plight of his species to the world. Gia Crowhurst says Gowings is so grateful to Gillie and Marc for their donation.
"We too can join them in sharing the importance of compassion and conservation," she says.