Time to Get Food Smart
In NSW, more than a third of the waste we send to landfill is food. That adds up to about $10 billion worth of good food being thrown away every year by NSW households. We love our food, and no one wants to waste it, but it happens when we cook too much, buy too much or leave it in the fridge for too long. When we throw away soggy salad leaves or spoilt cream, we're also throwing away our money and the effort it took to get that food into our homes. It's also bad for the environment. It may seem like we only throw out small amounts every now and again, but all that food adds up. The average NSW household wastes up to $3,800 worth of food each year.
What can you do about it?
The good news is that we can all be part of the solution, by making simple changes at home to reduce the amount of edible food we throw away.
Sign up for the FREE Food Smart online program to reduce the amount of food your household wastes. You'll receive advice, tips and information to help you save both food and money.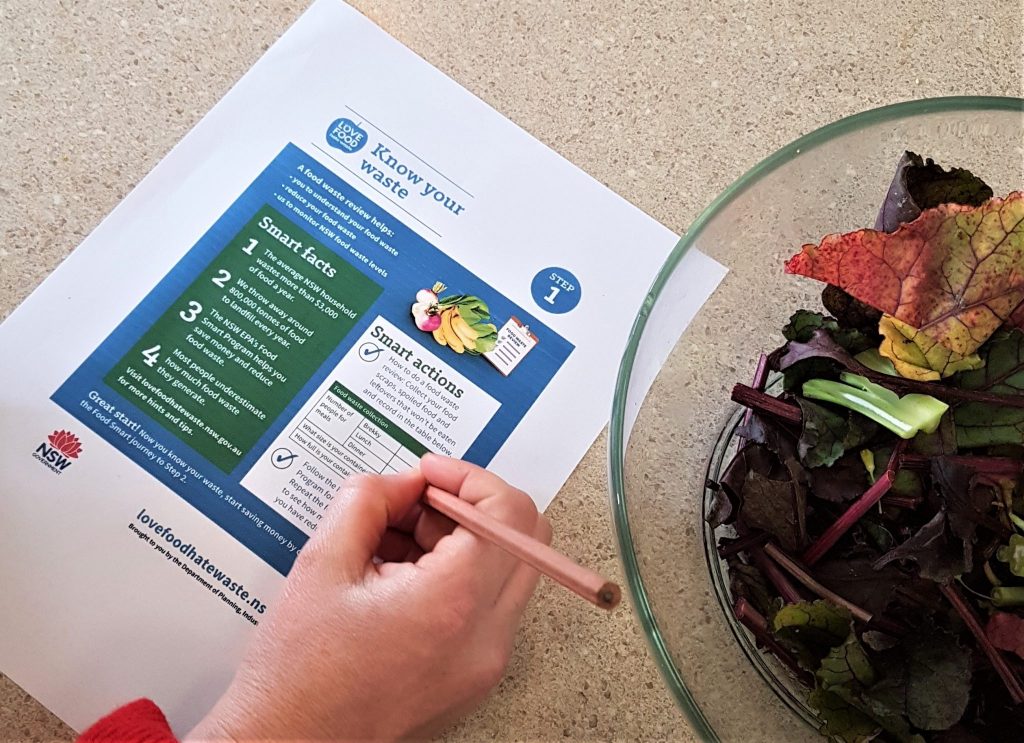 Step 1 – Know your waste
Work out how much food you're throwing away to find ways to save it.
Before you go shopping next, put all the unwanted or expired food on your kitchen table and take a photo of it, or measure your waste in a container each day and keep a tally.
Challenge your family to follow the Food Smart program then measure again at the end to see how much you've saved!
Step 2 – Plan your meals
Planning your meals for a few days or the week ahead is one of the best ways to save time, food and money!
Life is a lot easier when you know what's for dinner and you've got all the ingredients you need:
check what you already have in the fridge, freezer and cupboards
think about what ingredients can be used in more than one meal, such as mince in spaghetti bolognaise one night and tacos another night
when cooking meals like soups and stews, freeze the extra portions
Watch this video to make meal planning easy.
Step 3 – Smart shopping
A good shopping list to match your meal plan makes shopping easier:
before you write your list and head to the shops, double-check what you already have
stick to the list – it's not a bargain if it ends up in the bin
support your local growers by buying fresh, local, in season produce
Download FREE Seasonal Pocket Guides here to shop in season.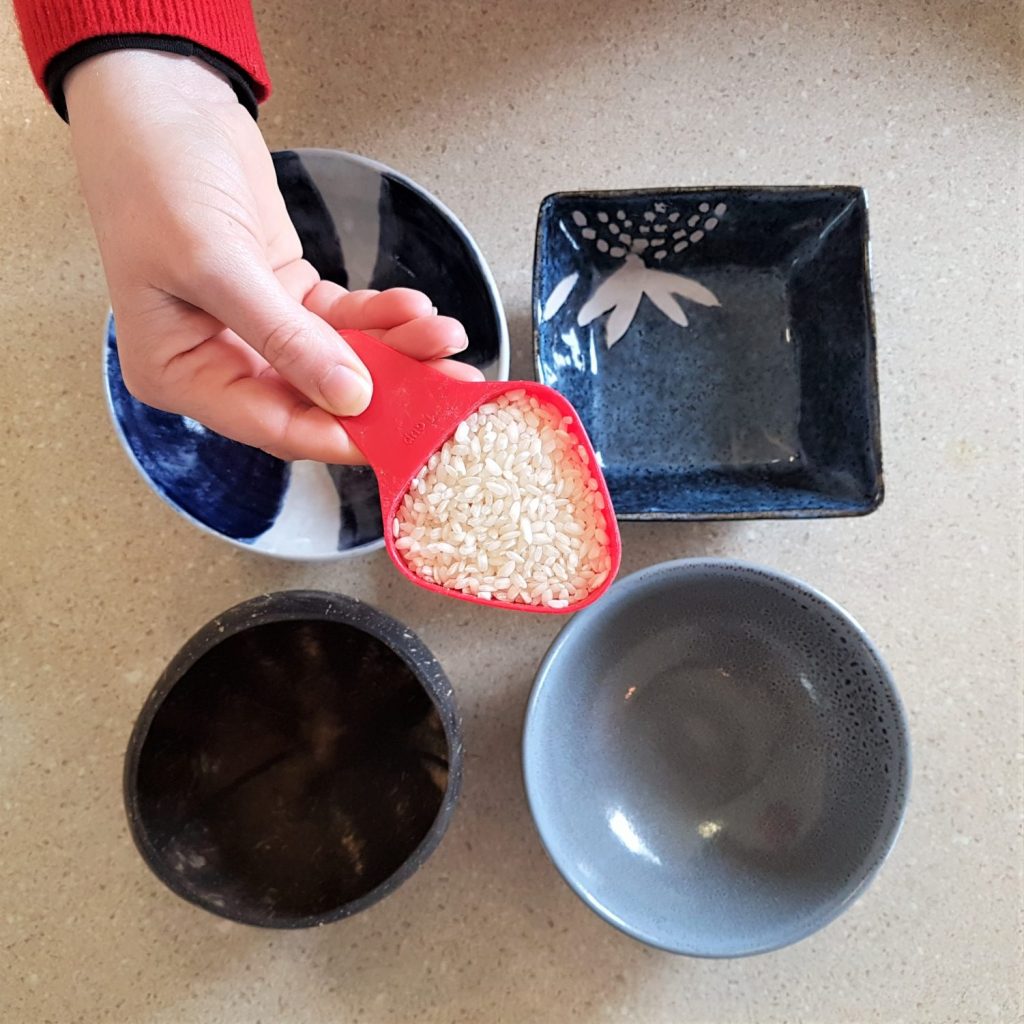 Step 4 – Perfect portions
Cooking, preparing and serving the right amount of food is one of the best ways to save money and reduce food waste.
Follow the recipe or portion guides on packaging. Our hands are also a 'handy' guide to show how much we need to cook:
raw meat or eggs: size of flat palm
potatoes, rice, pasta and legumes: clenched fist
fruit, nuts and seeds: one cupped hand
vegetables and greens: two cupped hands
cheese, spreads and dressings: size of your thumb
Watch this perfect portion video.
Step 5 – Keep it fresh!
Storing food correctly will keep it fresher, tastier and more nutritious for longer.
Oxygen, moisture and heat are the main reasons bacteria or fungi reproduce, causing food to go off. Try these tips:
use the right size air-tight container to reduce the amount of oxygen around the food
absorb moisture from fruit and vegetables that sweat (like mushrooms, strawberries and cucumbers) by placing paper towels on the top and/or bottom of an airtight container
store leafy greens with paper towel in a bag or wrapped in a tea towel
Watch this video to learn about Best Before and Use By Dates.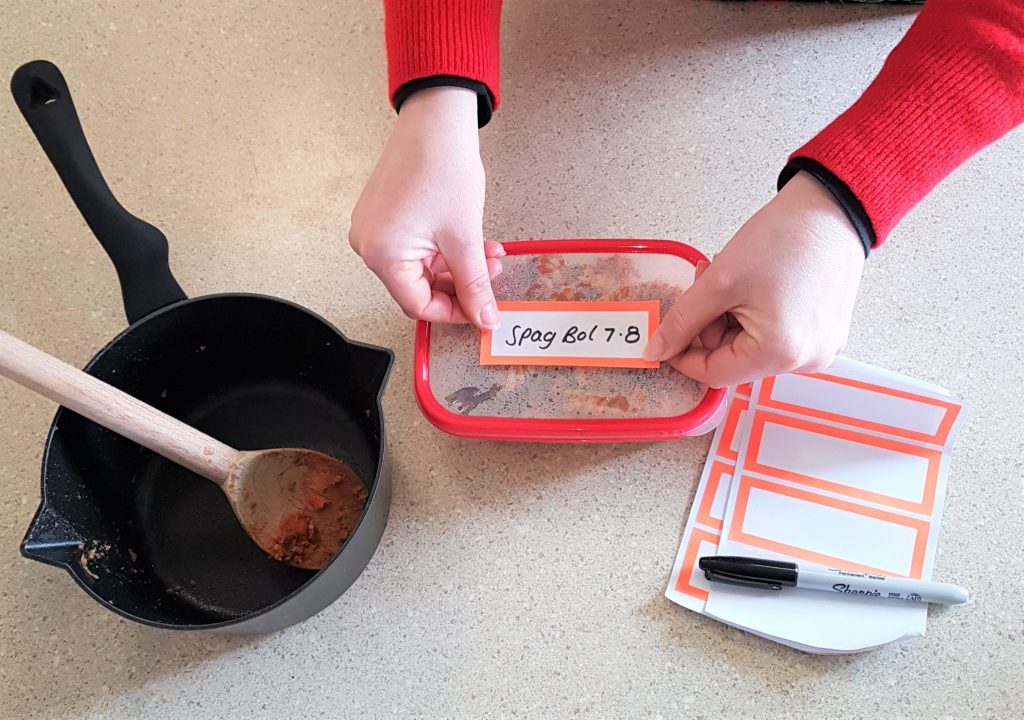 Step 6 – Love your leftovers
No matter how hard we try, sometimes we cannot avoid leftover ingredients or extra portions.
The clue to using up leftovers is thinking about what you will do with them as you put them away. They can be lunch tomorrow, dinner next week or a late night snack.
Label leftovers when you freeze them, so you know exactly what they are and when you need to eat them.
Get recipe ideas for Vegetable Peel Chips and Jar Scrap Dressing to make the most of the food you buy on MidWaste's Food smart YouTube Playlist.
For more information head to the MidWaste website or the Love Food Hate Waste website.
This is a Waste Less Recycle More initiative funded from the waste levy.