Port Macquarie Seaplanes – A Whole New Perspective
 I may be a local but it's time I started experiencing Port Macquarie instead of just living here.
I've never been the best flyer but the opportunity to take a scenic flight along the coastline of Port Macquarie and beyond was just too good to pass up. I've lived in the area my whole life and thought I knew every street and every beach like the back of my hand but my seaplane flight gave me a whole new perspective on my home town.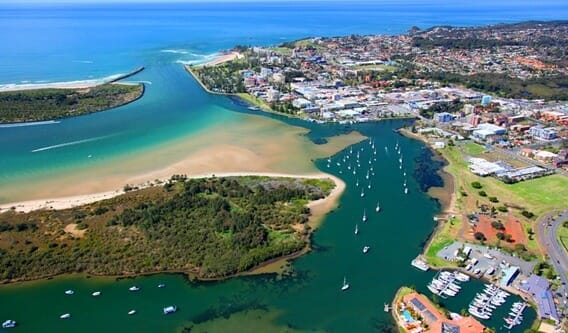 Image by Jeremy Rogers Photography
As the engine roars to life and we taxi out to the middle of the river ready for take off, the nerves subside and are replaced with anticipation. Take off is smooth and within less than a minute we are soaring along Port Macquarie's breathtaking coastline, taking in the spectacular view.
And it's sharing that view with the rest of the world that makes highly experienced pilot, Judy Hodge, feel very lucky. She considers what she does so much more than just a job. "It's a lifestyle," she says. "I can be having the worst morning and once I get in the plane and sense that excitement from my passengers, the stress and busyness of life just fades away. I've seen some amazing sights from up here."
Port Macquarie Seaplanes Flight Attractions
And so have her passengers! With her desire to make every flight remarkable, Judy strives to share as much as she can from the air with those onboard. Last year, for example, Judy and her passengers witnessed a whale give birth to her calf. Everyone watched on as the mother helped her baby to the surface to take its first breath. Judy has also been known to change course to follow a pod of dolphins so that her customers gain lifelong memories. What a joy to watch the sleek mammals move together in unison as if part of some choreographed dance performance.
We make our way up past each beach, Judy pointing out landmarks that I have known my whole life but that look so different from up here. Energetic dogs run laps of Nobby's Beach, we see the wide, expansive green canopy of Sea Acres Rainforest and fly all the way up to the Tacking Point Lighthouse with the sun high in the clear blue sky and the white sand beneath us stretching all the way to Middle Rock and beyond.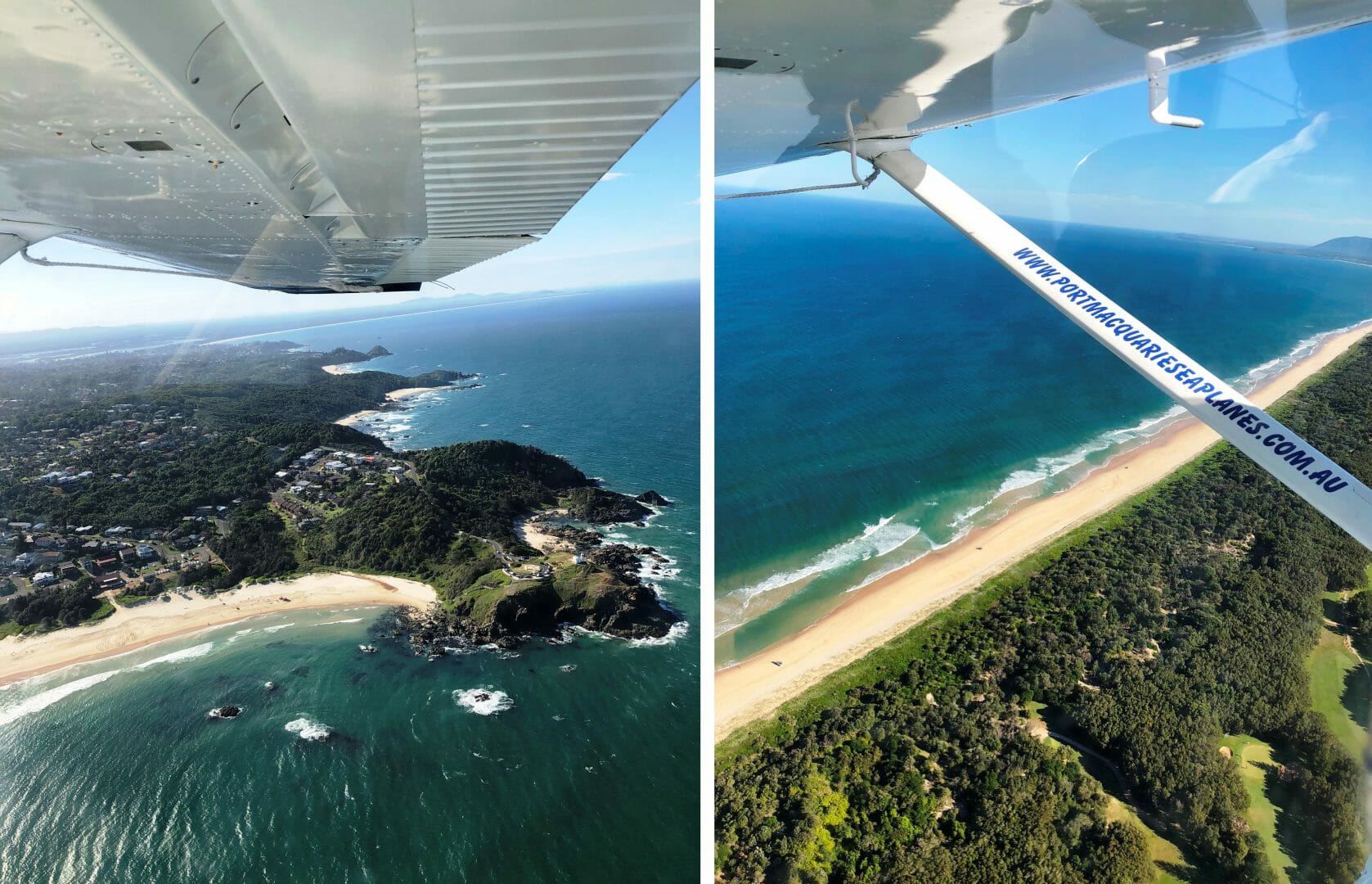 For Judy, sights like this never get old. As flights run consistently all year, each season brings its own beauty. Whether it's the crisp clear winter mornings or the fiery orange sunsets of autumn, each flight creates an experience all its own. And with a range of options available, the backdrops are ever-changing.
My flight entailed 20 minutes in the air and I enjoyed the coves and beaches along Port Macquarie's beautiful coastline. Options are also available to travel further afield, whether it be north up to beautiful South West Rocks, showcasing some spectacular scenery as you coast over the Trial Bay Gaol, Arakoon National Park and Horseshoe Bay, or south, where you can take a 1.5 hour flight down to Smith's Lake, stopping for a caffeine hit at the local Frothy Coffee Boatshed.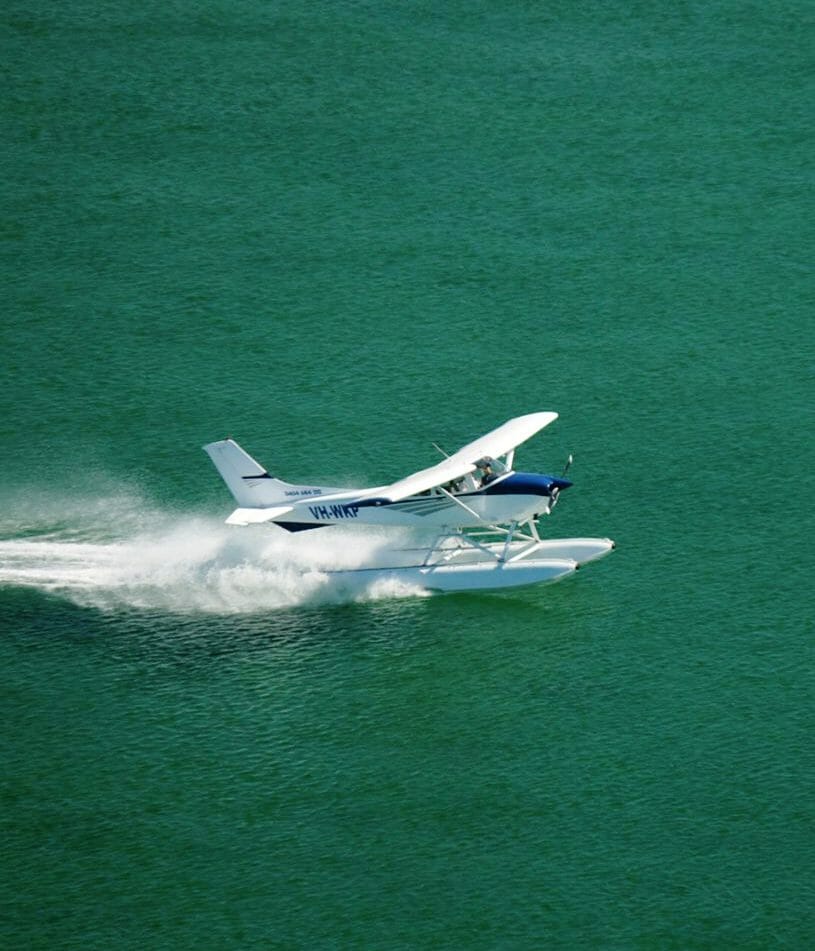 Have something special planned? A charter can be tailored specifically to suit your needs and preferences.
Over the past ten years, I have often seen Judy and her Cessna 182 seaplane sitting down near the wharf, assuming that it was a 'tourist thing'.
How wrong I was! Tourist or local, Port Macquarie Seaplanes is for everyone and is one adventure that will stay with you for a lifetime.
To book your flight, call Judy on 0404 684 212 or visit her down at the wharf
You can also find Port Macquarie Seaplanes online
http://portmacquarieseaplanes.com.au/
https://www.facebook.com/portmacquarieseaplanes/
Main seaplane image by Alex McNaught from Roving Eye Photography