Plant Based Spelt Flour Pizzas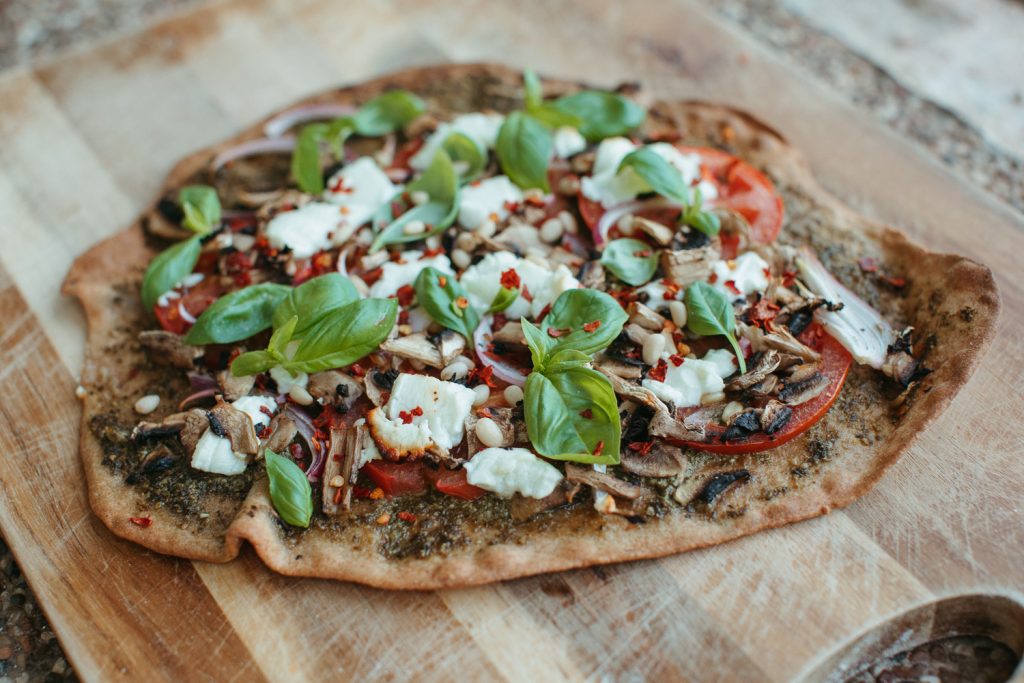 Shop for ingredients for plant based spelt flour pizzas at Fresco Marketplace online or at Coffs Central. In Port Macquarie, go to Richies Supa IGA Port Central.
I'll be honest, I don't find a lot of joy in cooking for myself. But add friends and it's a completely different experience! Likewise, a pizza party for one isn't much of a vibe. The answer? Fun housemates! Plant Based Spelt Flour Pizzas may sound too healthy to be tasty but that couldn't be further from the truth. Read on and see how a random Sunday afternoon went from blah to BEST then cook the pizzas yourself!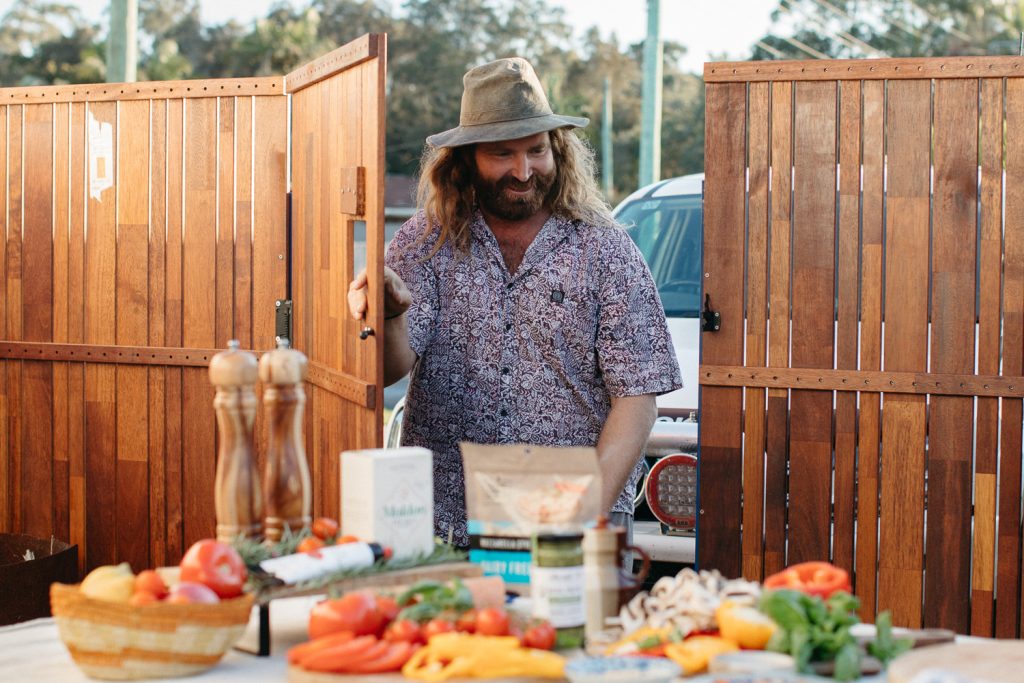 Ingredients
For the bases:
325g spelt flour – we used Chef's Choice Stoneground Organic Wholegrain from Fresco Marketplace
Half a 7g sachet of fast acting yeast
1 teaspoon salt – we used Maldon Sea Salt from Fresco Marketplace
2 tablespoons extra virgin olive oil
160ml warm water
Toppings – All from Fresco Marketplace
Tomato paste – we used Providore Italian Tomato Paste
Basil pesto – we used Roza's Gourmet Basil Pesto (vegan)
Dairy free cheese – we used Dairy Free Down Under Mozzarella Style Shreds
Goat cheese – we used Meredith Dairy
Sweet potato
Red capsicum
Yellow capsicum
Red onion
Button mushrooms
Fresh basil
Pine nuts
Full disclosure, we're not big on following recipes to the letter. We go with the flow and sometimes add a splash of this or leave out a dollop of that. Cooking shouldn't feel too rigid but obviously it helps to have a bit of guidance. With that in mind…
Method
Step 1. Mix the yeast, warm water and olive oil in a small bowl. Set it aside for a few minutes, stirring occasionally.
Step 2. Combine flour and salt in a mixing bowl. Add all of the liquid and start mixing with one hand. Keep the other hand clean and holding onto the bowl, trust us! Things will likely get verrrrry sticky so feel free to add some extra olive oil to the surface of the bowl.
Step 3. Turn out the dough mixture onto your surface and give it a good knead. Maybe your dough is too dry. If so, add some warm water. Maybe it's still super sticky. If so, dust it with some more flour.
Step 4. When you can say you have a smooth ball of dough on your hands, divide into four smaller balls and place back in your bowl. We covered the bowl with a tea towel and put it outside in some warm, dappled sunlight.
Step 5. Preheat your oven…and make it HOT! We turned that bad boy up as high as it could go which was about 250 degrees C. It's a good idea to get it going about an hour before you want to cook. If you have a pizza stone put that in now.
Step 6. Prep/chop all of your toppings and veggies. We put them in small bowls or spaced them out on chopping boards.
Step 7. Once your dough has risen (we left it about 90 minutes) put each ball onto a floured surface and give it a little more of a knead. Grab your rolling pin and shape your dough into a thin base. No rolling pin? No worries! We had a wine bottle on hand and it did the trick.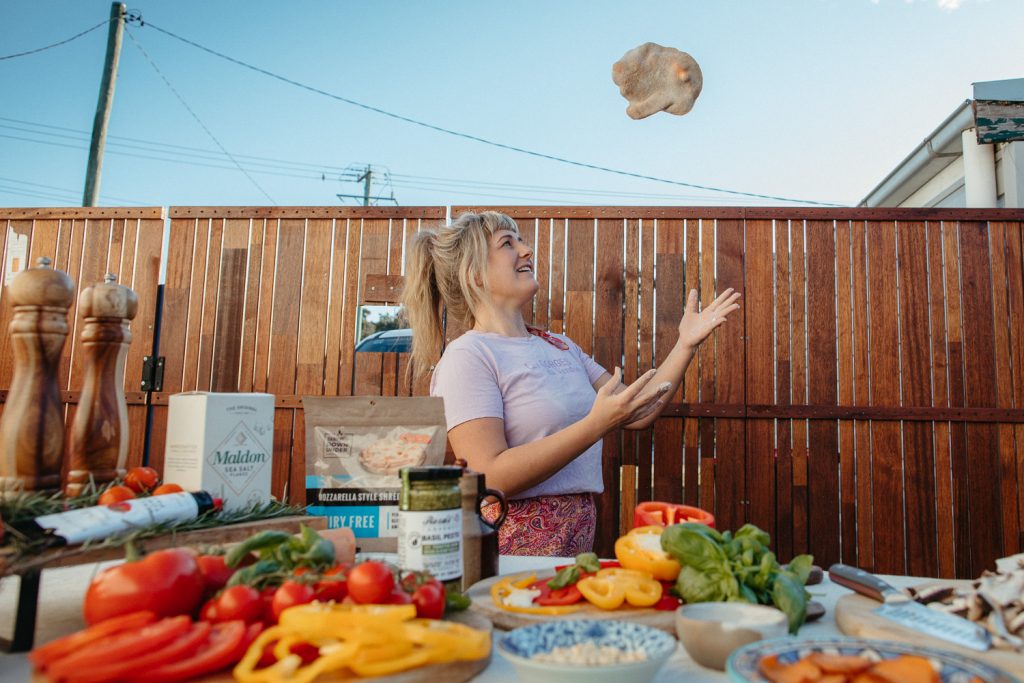 Optional Step 8.
Impress your friends by spinning your bases high into the air! Take it to the next level: Pair up with bae and try to switch bases mid air!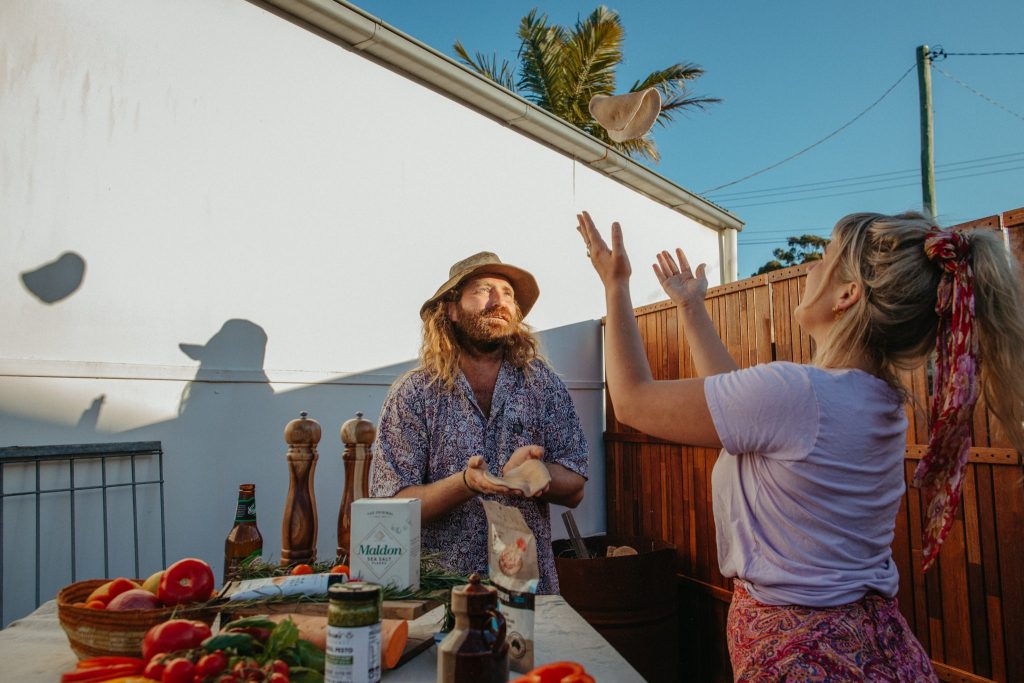 The real Step 8: Lay your base onto some baking paper and add your toppings. Everyone has their preferences when it comes to pizza. So add whatever you like in quantities of your choosing.
Step 9: Bake until the edges of your bases are nice and golden. Enjoy!
Want more recipes? Check out our Mexican Pulled Pork Tacos