Our Favourite Fathers on Family, Business and Building a Legacy
What has your father passed down to you? Perhaps it's advice on how to manage your finances or keep your car running. Maybe it's sporting prowess or culinary chops. Some dads give their children the skills needed to navigate life's challenges and struggles, while others are generous with patience and understanding. Over the years, Coastbeat has had the honour of meeting some special fathers who are welcoming their sons into the family business, working with their kin to build a legacy, or setting a fine example for their young ones to follow. Revisit the stories shared by some of our favourite fathers.
Flow Hive
When Stuart Anderson teamed up with his son Cedar to bring beekeeping into the 21st Century, he realised the importance of connection. Together they created Flow Hive, a ground-breaking invention representing the first major change to honey farming since 1851. Bees communicate through connection, exchanging pheromones as a part of their constant activity and through their intricate dances. Community connection supported Stuart and Cedar when they realised that the phenomenal response to the Flow Hive crowdfunding effort meant they needed help. Now, it is a connection with beekeepers across the world, establishing the first successful global beekeeping company, that is the marker of Flow Hive. But it all began with family.

"I feel incredibly lucky to have been given this opportunity to work so closely with my son," says Stuart. "I just love the connection that we've formed through creating Flow Hive."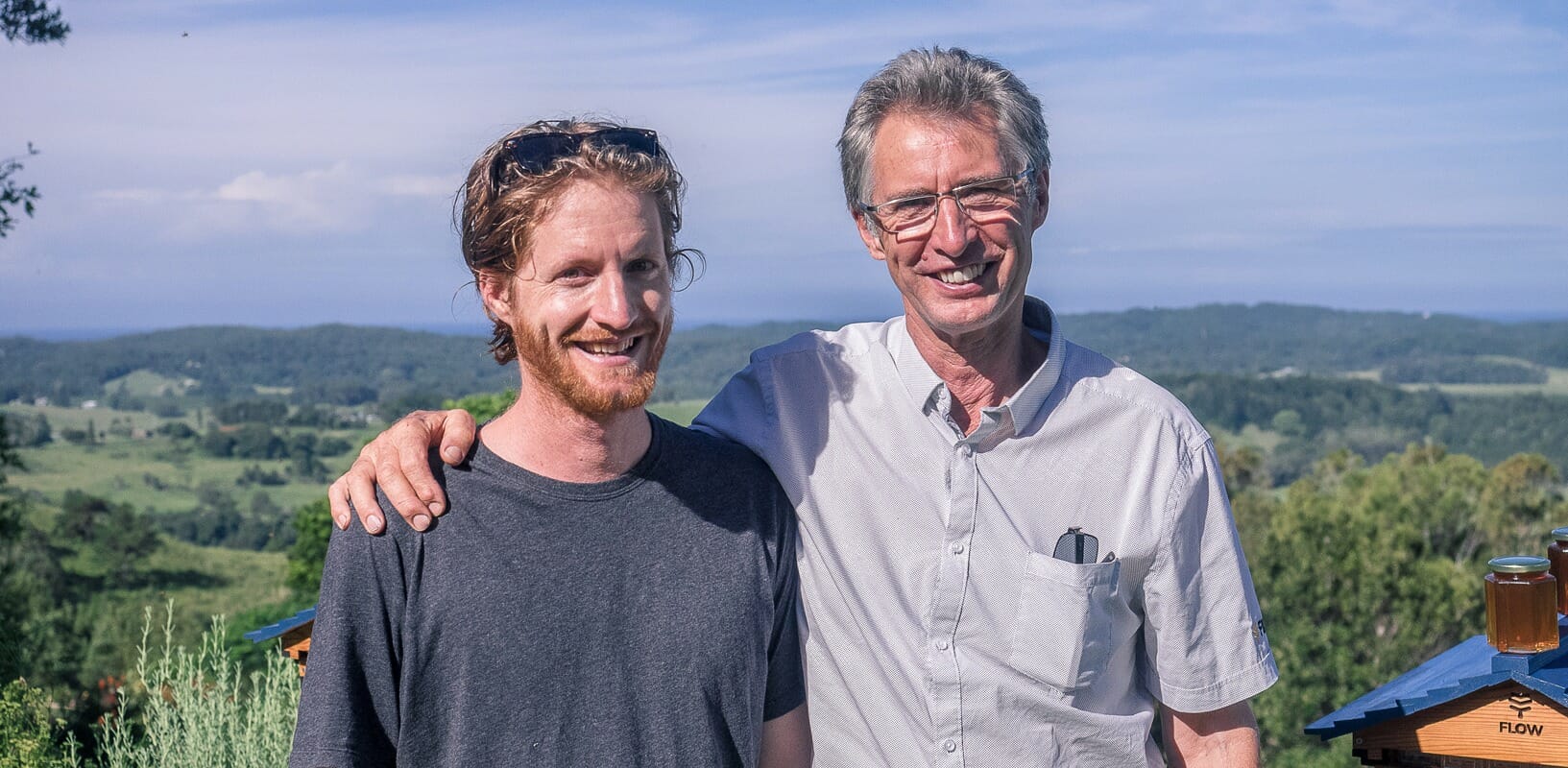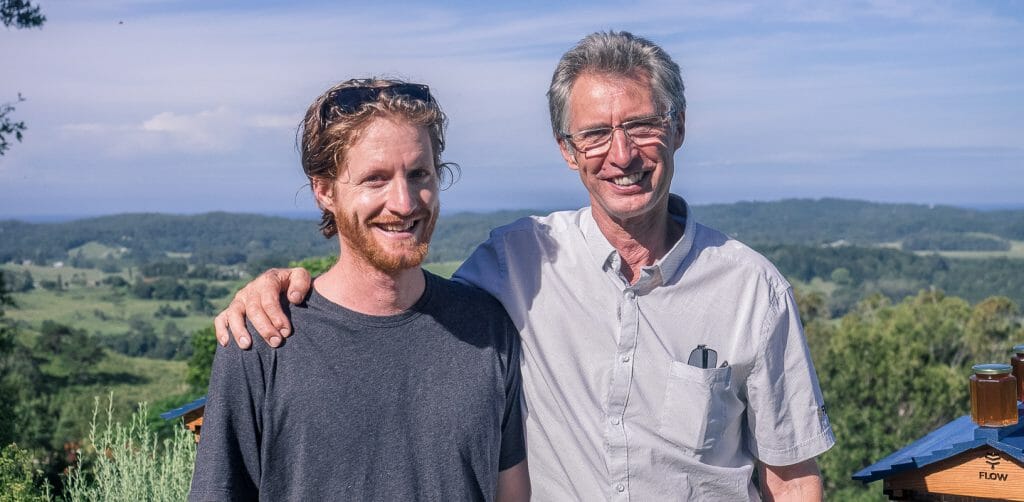 Akubra
Commitment to the family business is in Stephen Keir IV's genes. When Australian manufacturers began the mass exodus overseas to reduce labour costs in the '60s and '70s, Akubra built a factory in Kempsey and moved their operations out of Sydney to stay afloat.
"It was tough for them initially," Stephen says. "Both my grandfather and my father, as well as the company secretary, took out second mortgages to keep everyone employed. They were very family orientated and ingrained in us that if you don't look after people they won't look after you."
Akubra's Kempsey headquarters are decidedly humble for one of Australia's most iconic brands, a fact that is not lost on Stephen, whose own office feels like a warm family living room complete with black and white portraits of his grandfather, Stephen Keir II and father, Stephen Keir III.
"I can feel them looking at me," he laughs. "But seriously, I consider what they would do when I'm making decisions."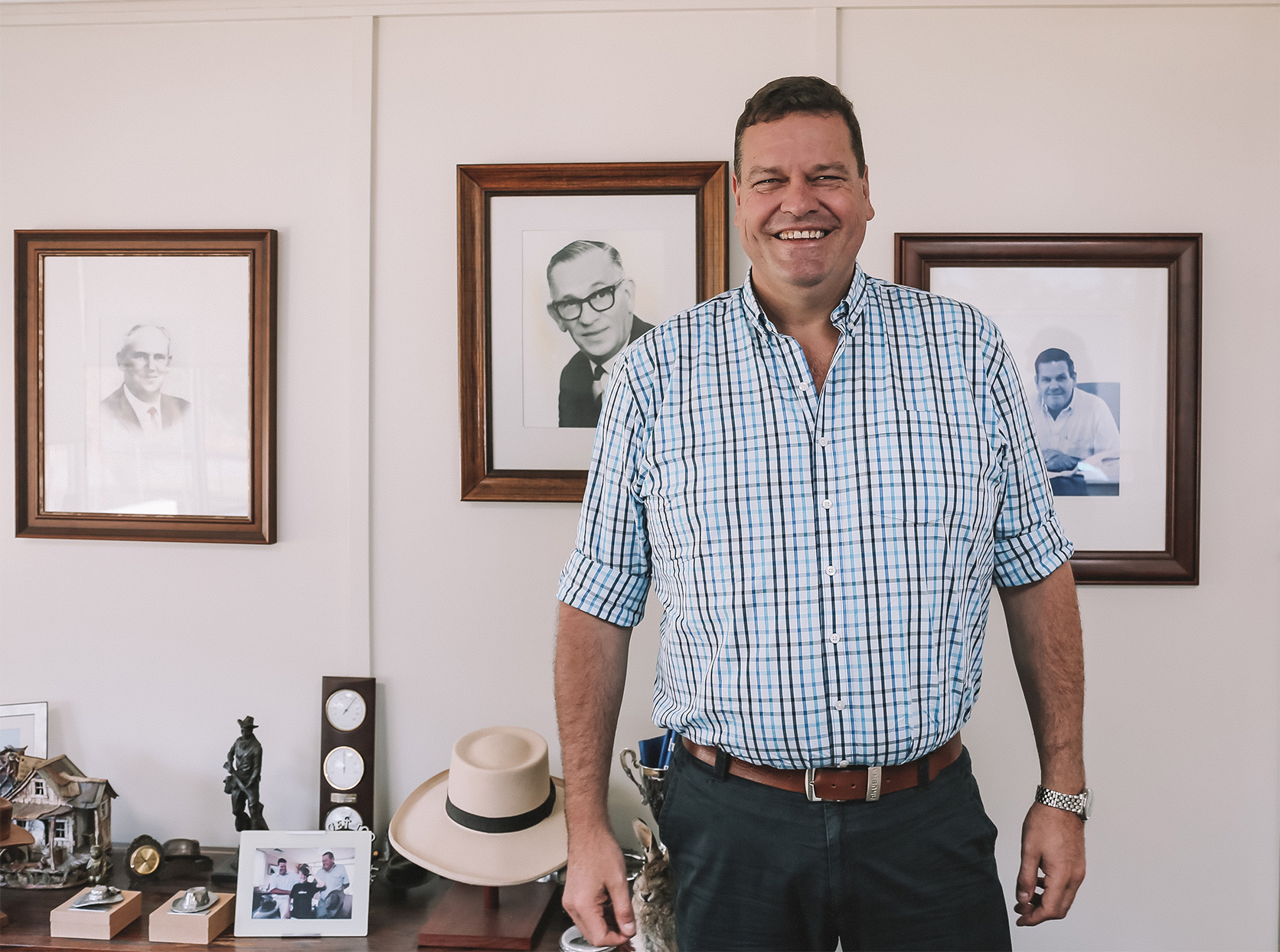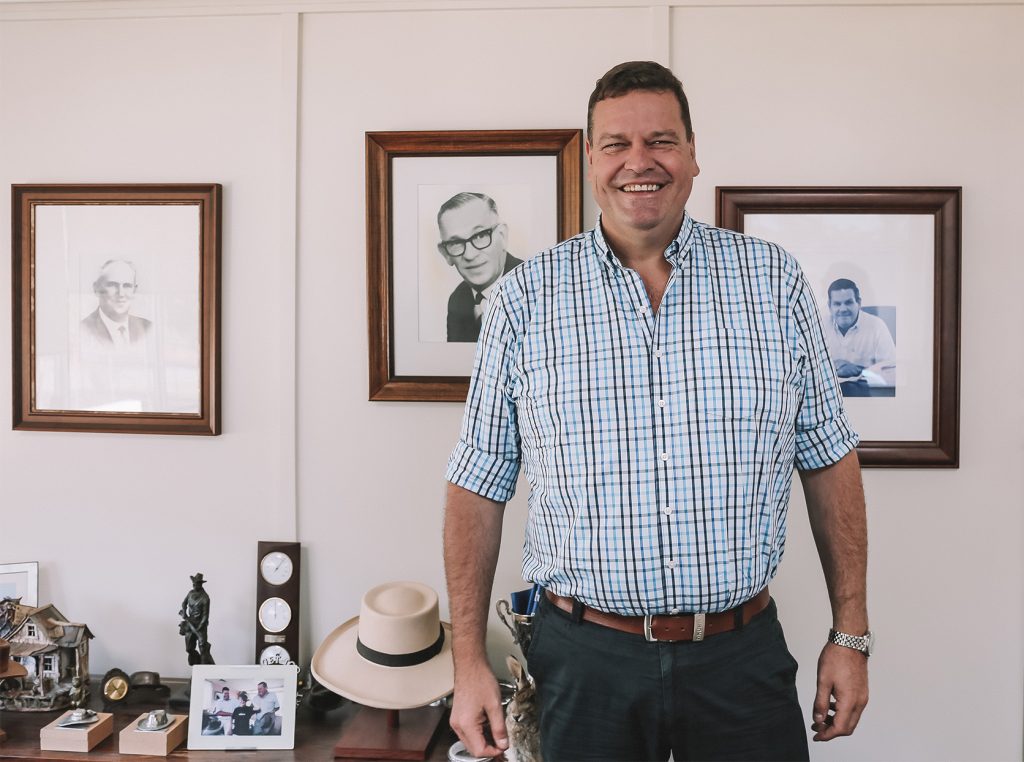 Croker Oars
Keen for a lifestyle change, the Crokers also chose to prioritise family and move their operations out of the city. They fell in love with the Manning Valley after holidaying nearby for many years and in 1977 Howard Croker decided to relocate his oar manufacturing business to the region despite the naysayers.

"Everyone thought I'd go broke when we moved here," says the founder and family patriarch, whose son Darren is now the business owner. "We were doing well in Sydney, but I wanted a lifestyle change. We've been here forty years now – there's no-one building oars in Sydney anymore."

The father and son duo work well together, finishing each other's answers and sharing an easy laugh. "We're very lucky we get along so well because a lot of families don't," says Darren. "We do pretty much everything together."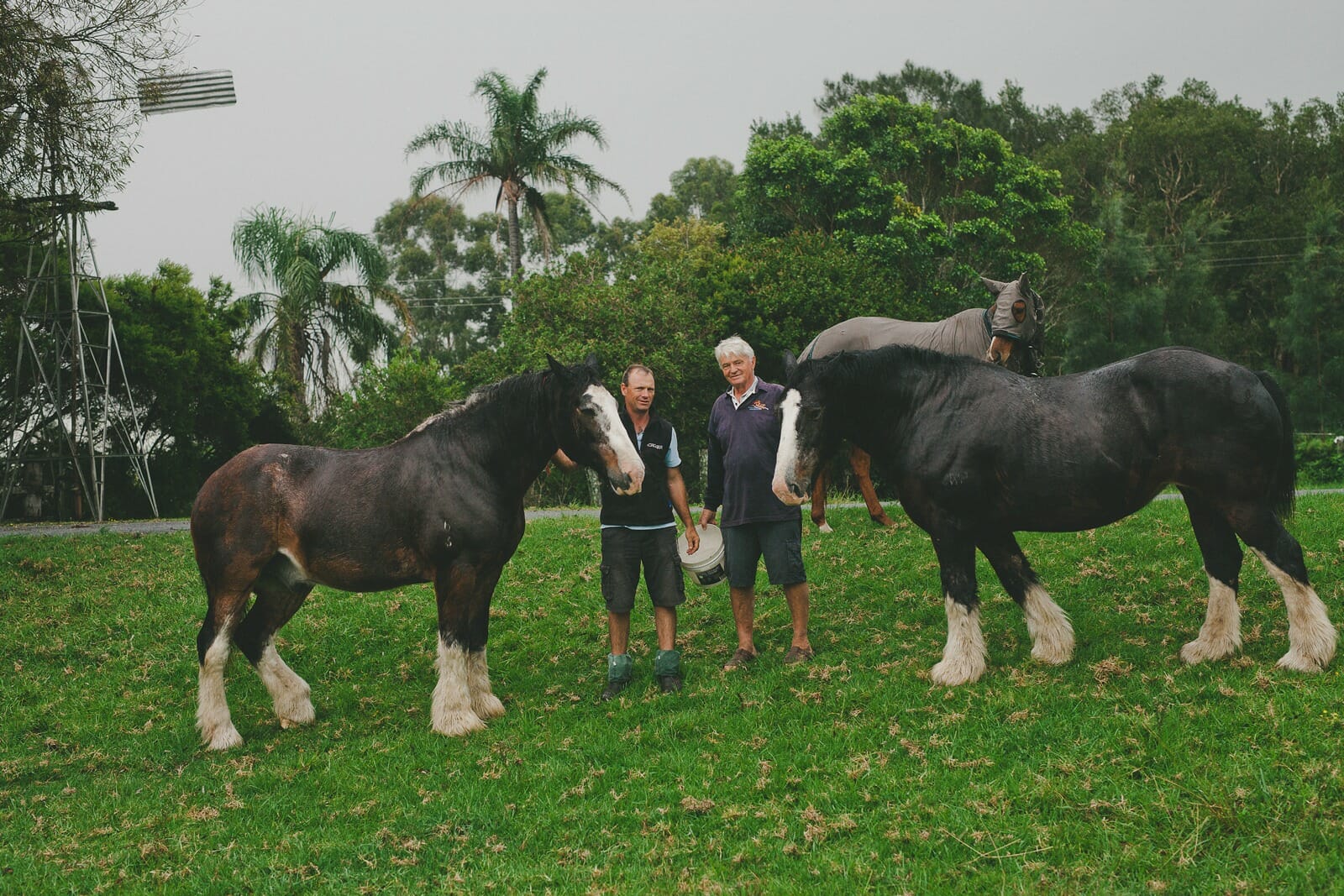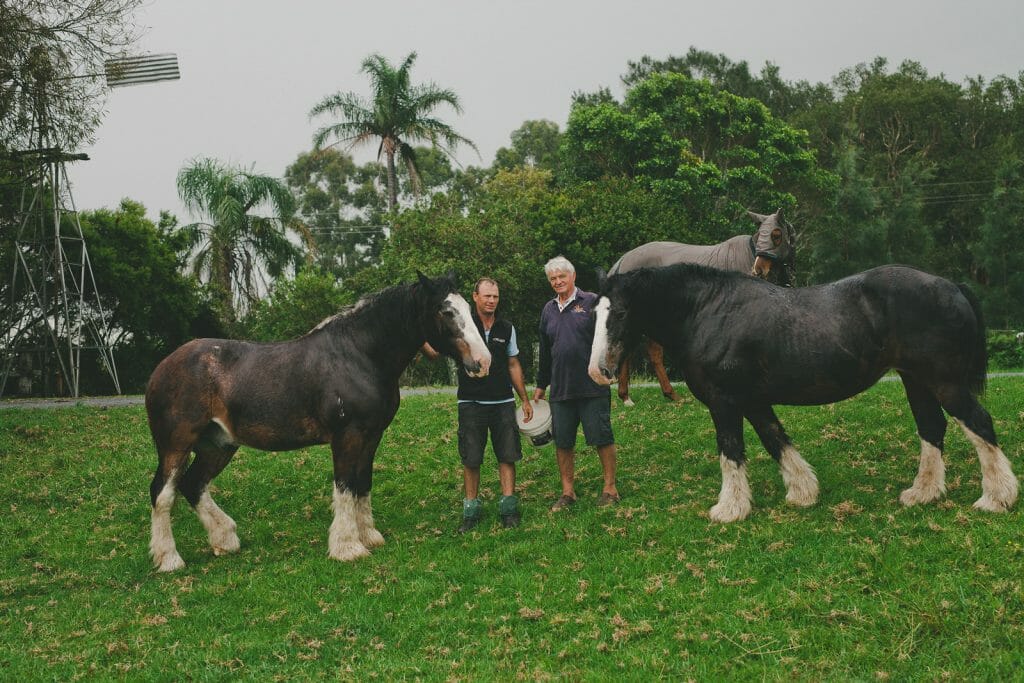 Anthony Wilson
While not in business with his children (yet!), owner of 17 retail stores including Saltwater Wine in Forster, Taree and Port as well as Stormriders in 10 regional locations, Anthony Wilson is setting a fine example. With work and family keeping him very busy, Anthony still makes time to surf.
"It's one of those things that you never ever master," he says. "It's as frustrating as it is addictive!"

Raising girls is something else he'd love to master. Of his three daughters, two are now in their teens and Anthony feels as if he's navigating a whole new world. He is a proud and devoted father.

"Business is important," he says. "But family is everything."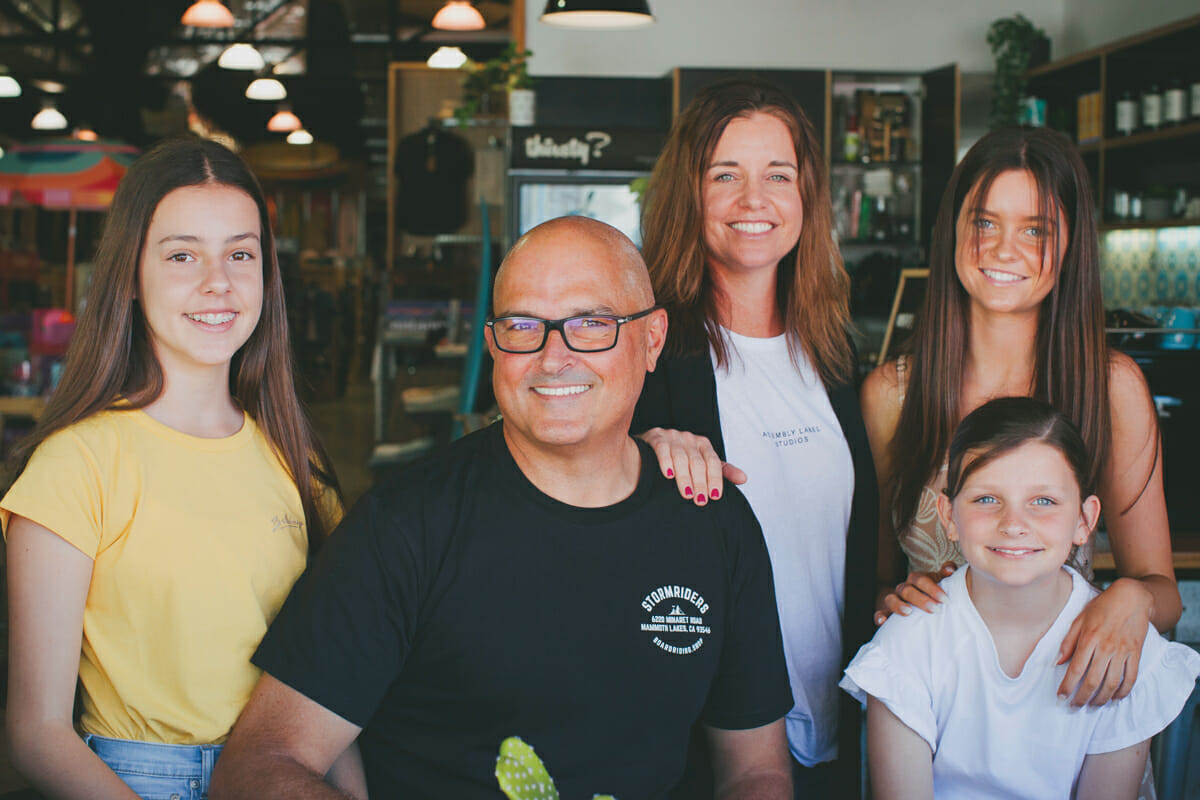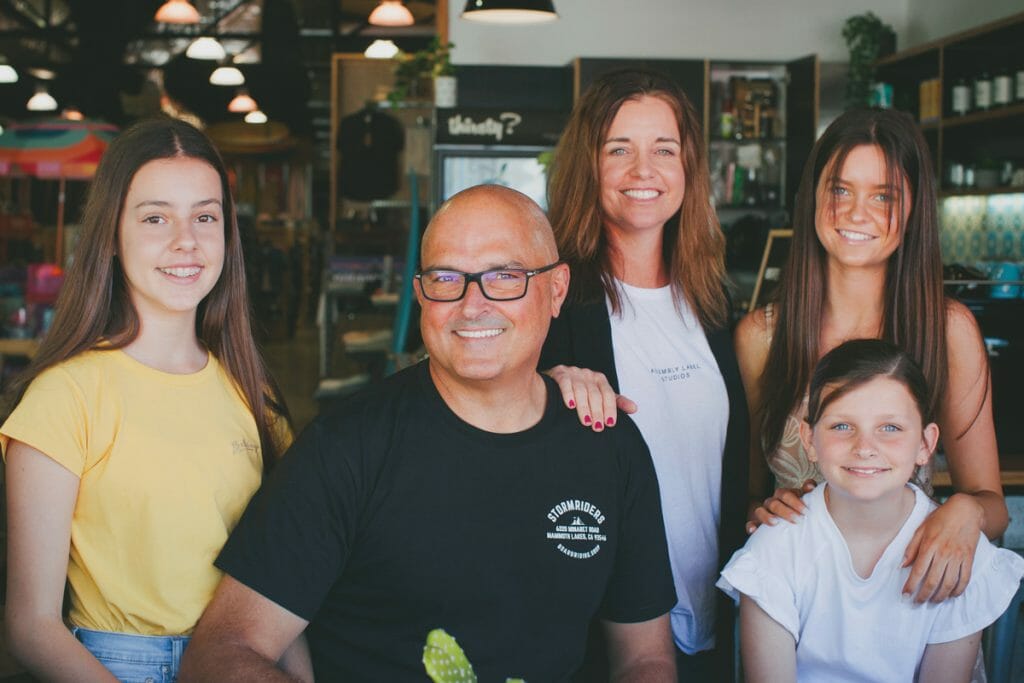 Dr Paul Butcher
Taking the path paved by his parents and grandparents, Dr Paul 'Butch' Butcher's life and career revolve around the sea. When not working as a Senior Research Scientist, or busy encouraging keen young rugby players to strive, you'll find Butch and his family in or by the ocean. Work with the NSW Department of Primary Industries may often take him up and down the state's coastline, but his heart is with his family on the Coffs Coast.
"My wife Candy and I love chasing our three boys around and strongly encourage them to follow their passions as we both have," Butch says. "It's great to be involved in the community, coaching as I do and having close mates through the kids' sports. It's wonderful to follow in the footsteps of my parents and grandparents and lead a life where we get to experience the ocean and outdoors so readily."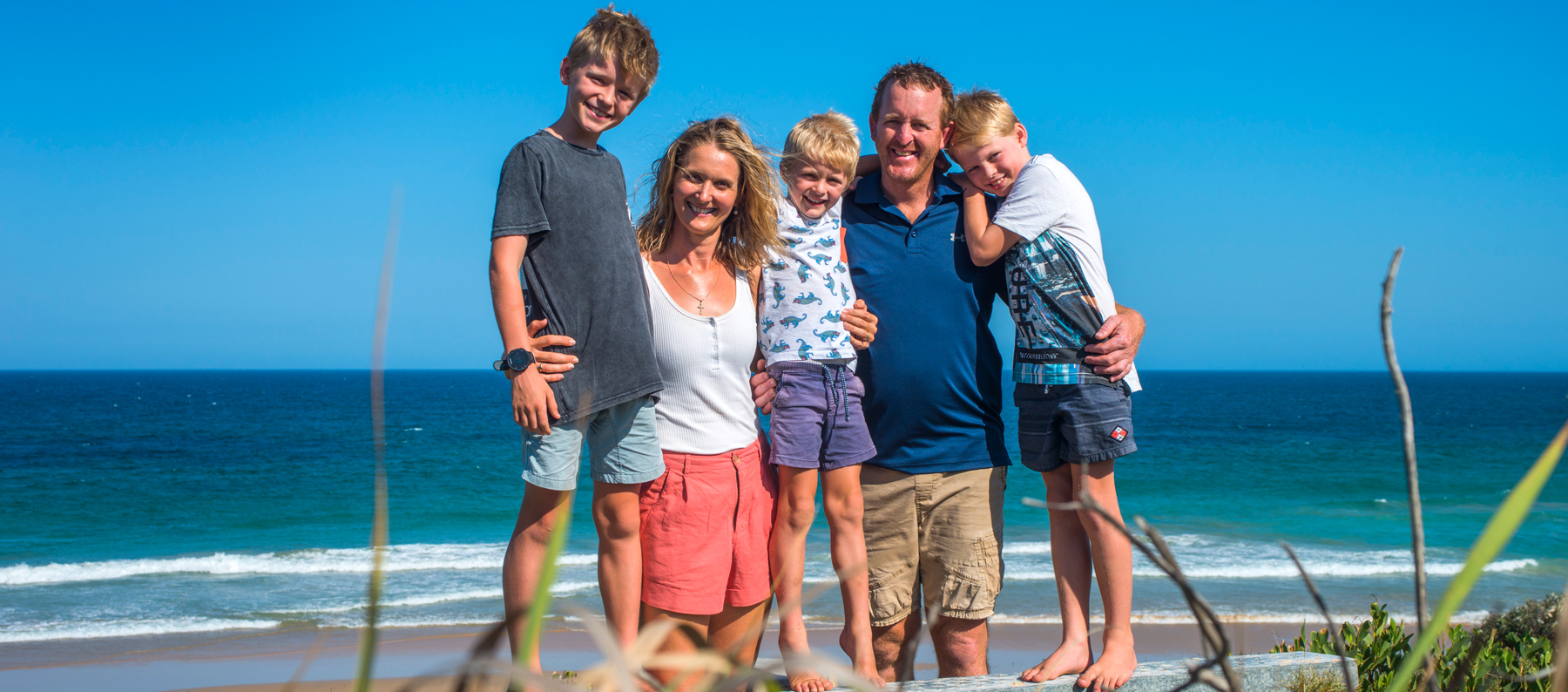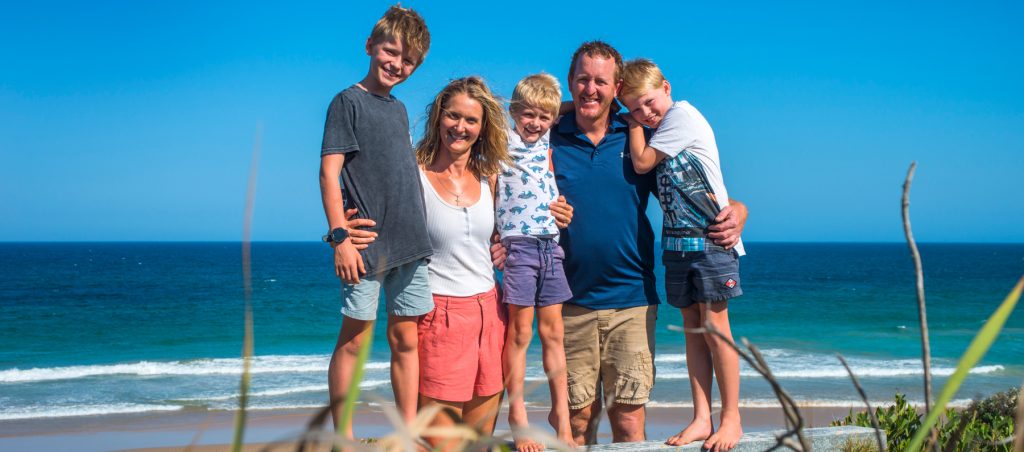 ---
Are you on the hunt for the perfect Father's Day gift? Shop our gift hampers here.
Latest Posts