Five great golf courses of the Coffs Coast
It's been said that the reason the golf pro tells you to keep your head down is so you can't see him laughing…Ok, so we don't all have skills of Tiger or The Shark but the best way to improve your game is by spending time on the green. The Coffs Harbour region provides plenty of options to get some practice in. Here's a brief rundown on a handful of Coastbeat favourites…
Nambucca Heads Island Golf Club offers a unique experience with the course located in the midst of the Nambucca River. The island location obviously adds a new dimension to a round of golf. The 18-hole course is also known for is abundant birdlife and scenic beauty. Where else can you keep an eye out for dolphins between tee-offs?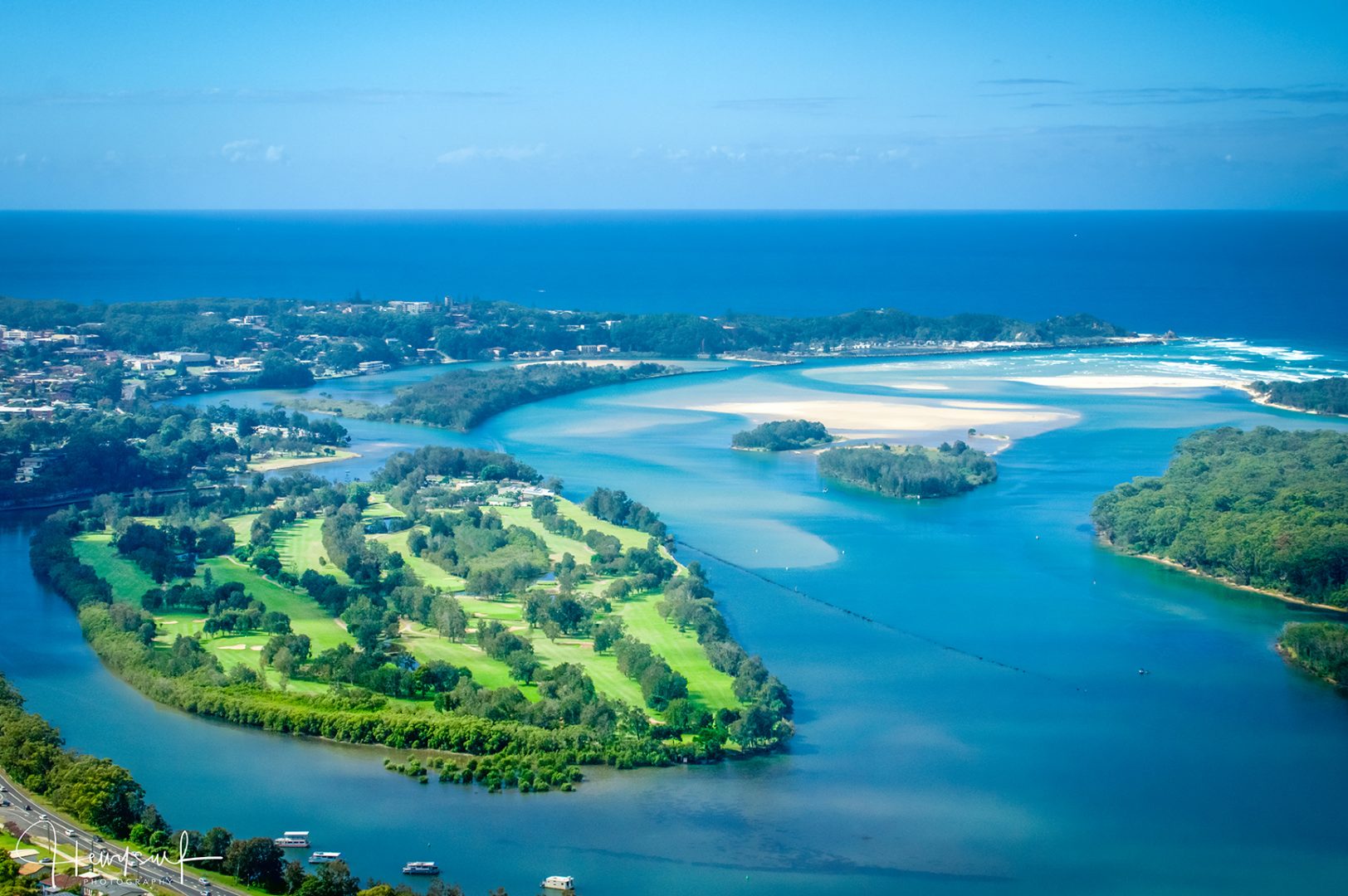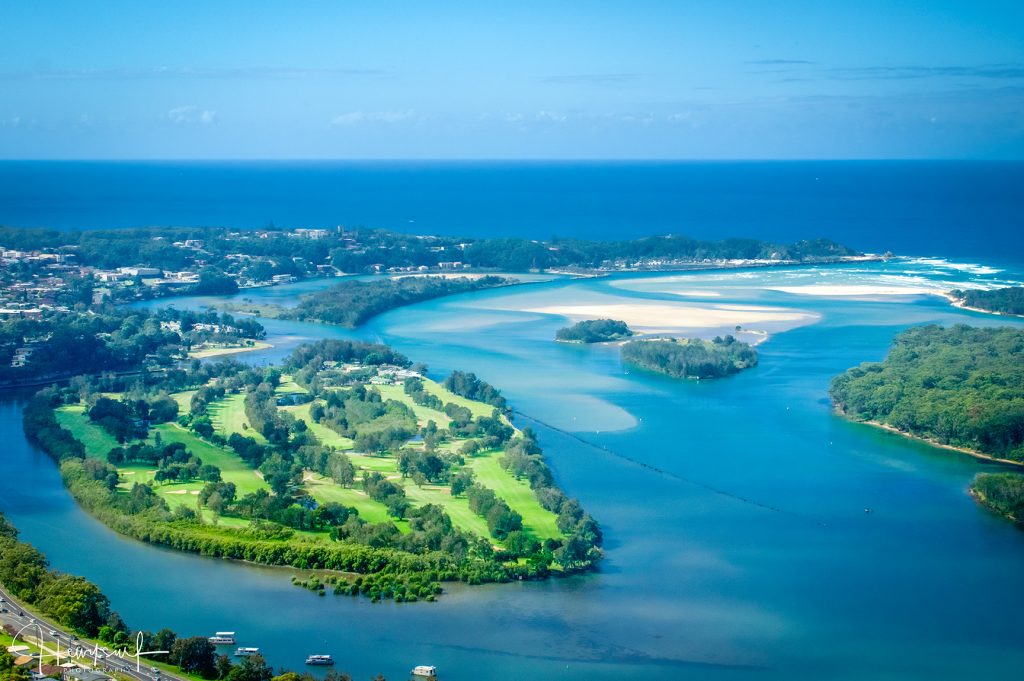 Nambucca Heads Island Golf Club aerial image by Chris "Hewy" Hewgill – hewysurf.com
Bonville Golf Resort is set amid 600 acres of rainforest surrounds about 15 minutes south of Coffs Harbour. It has been recognised as Australia's most beautiful course several times over and earns high praise from many a golfing enthusiast. Recent reviews include, 'Bonville is a golfer's dream' and 'What a magnificent and challenging experience'. The course is flanked by majestic flooded gums that cast picturesque shadows and divide the fairways to create a private, secluded atmosphere. Carved from its natural environment, Bonville is renowned as much for its beauty as the greens themselves.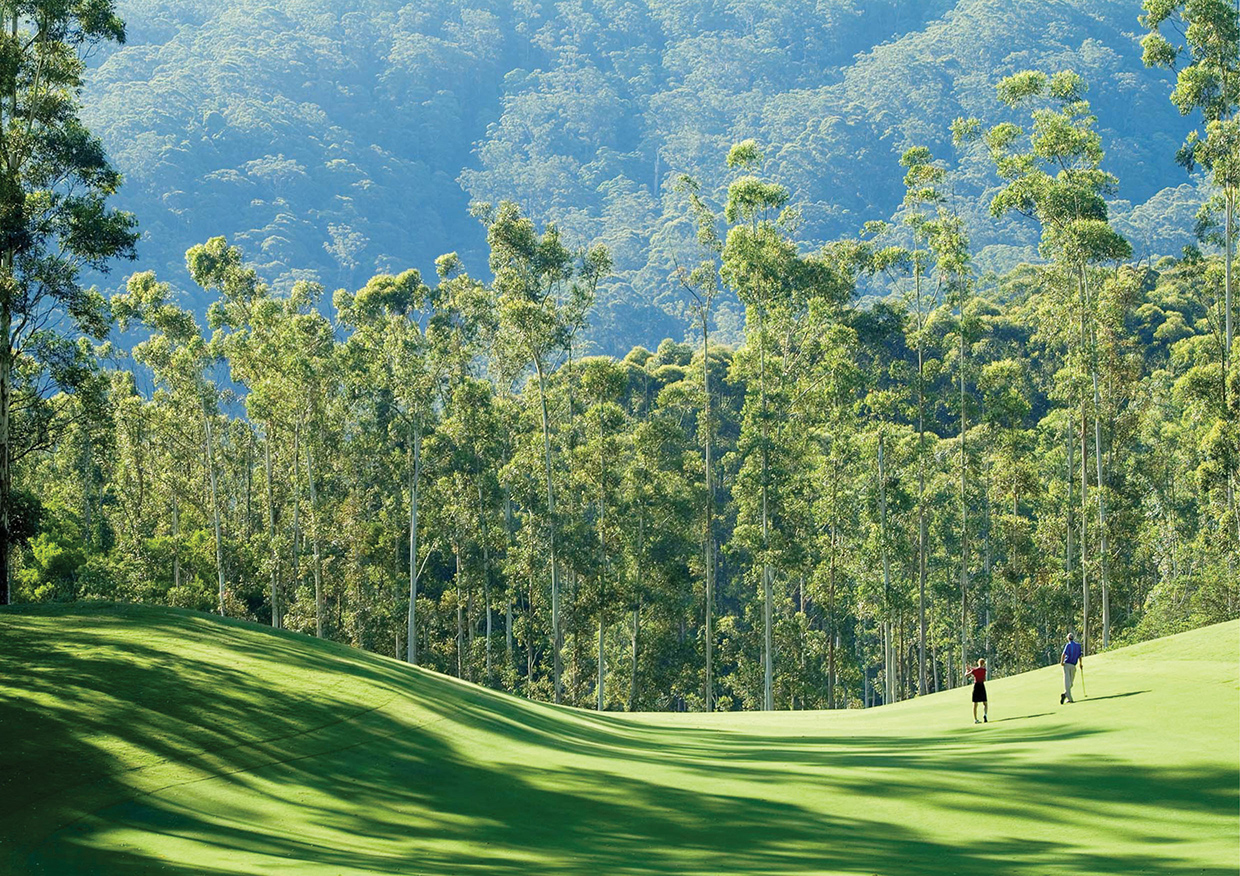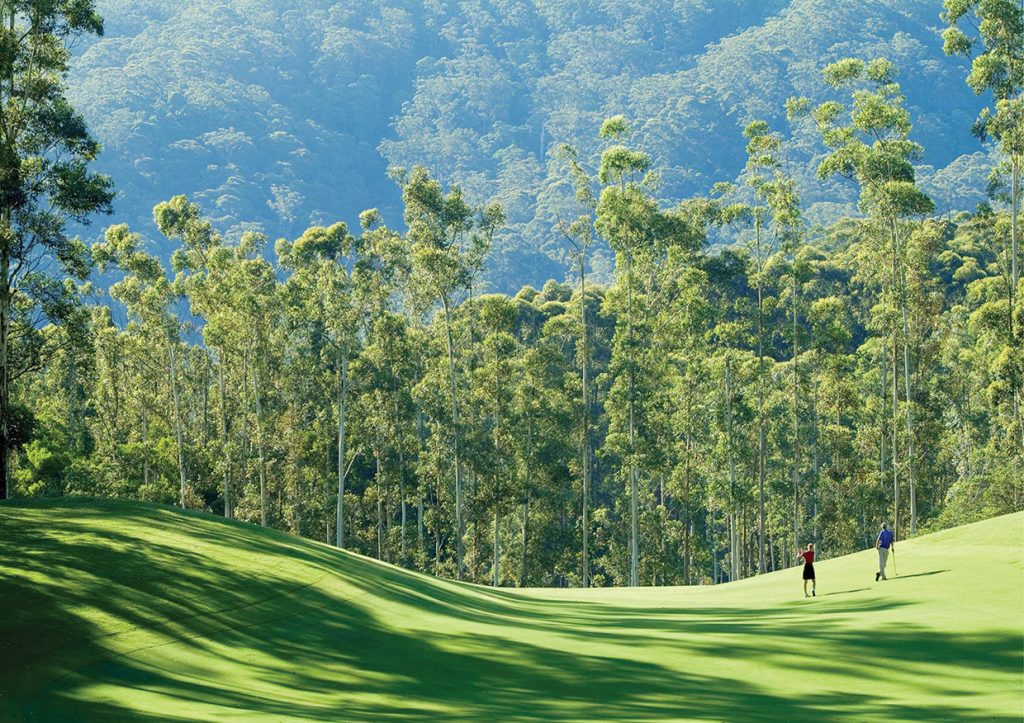 18 holes at Bonville is on the bucket list for many avid golfers. Image courtesy of Bonville Golf Resort
Sawtell Golf Club is located just 500 metres from the village of Sawtell and offers a picturesque course popular with golfers of all levels. Test your skills on the 15th hole – generally considered the most difficult on the course. 'A sleeping giant; a fantastic long course with plenty of undulation that will test stamina and club selection' is one local's description of the course.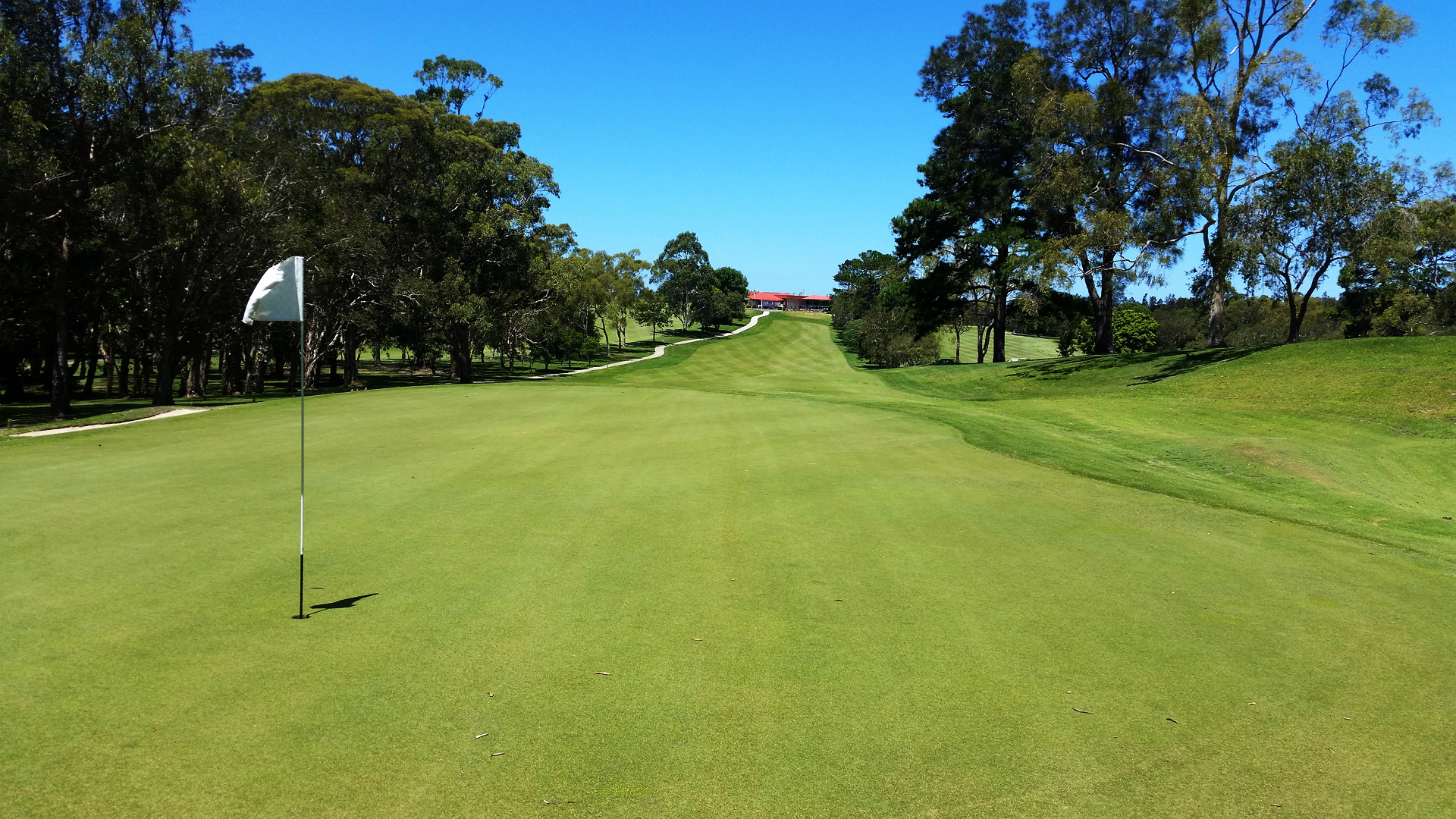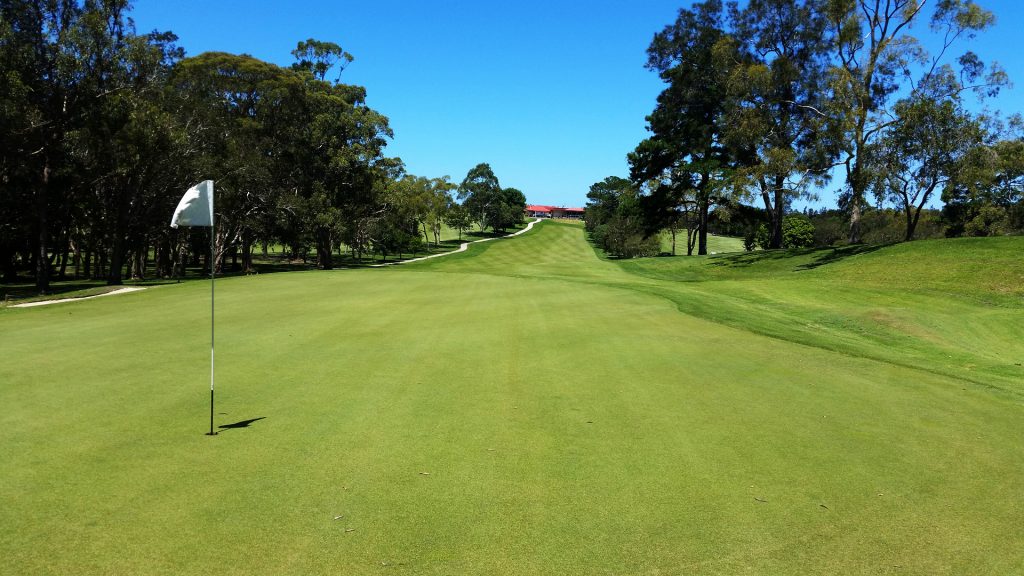 The Sawtell course is popular with golfers of all levels. Image courtesy of Sawtell Golf Club
Coffs Harbour Golf Club is just a few minutes from the heart of the CBD. The course has three different layouts so there are plenty of challenges for golfers of all handicaps. The 27-hole, 6,000-metre course also means that getting a social or competitive round is straight-forward. A regular player of the course describes this course as 'a very pretty course with plenty of water traps to test even the most seasoned golfer'. The championship course is also considered one of the region's best all-weather golf courses.
The Woolgoolga RSL Golf Club located at Safety Beach has an 18-hole course that will make for a relaxing round of golf. Long drivers take note; this course offers you plenty of value. The course also has the extra challenge of having to avoid the 'locals' – the many kangaroos who have taken up residence on the course and its surrounding bushland.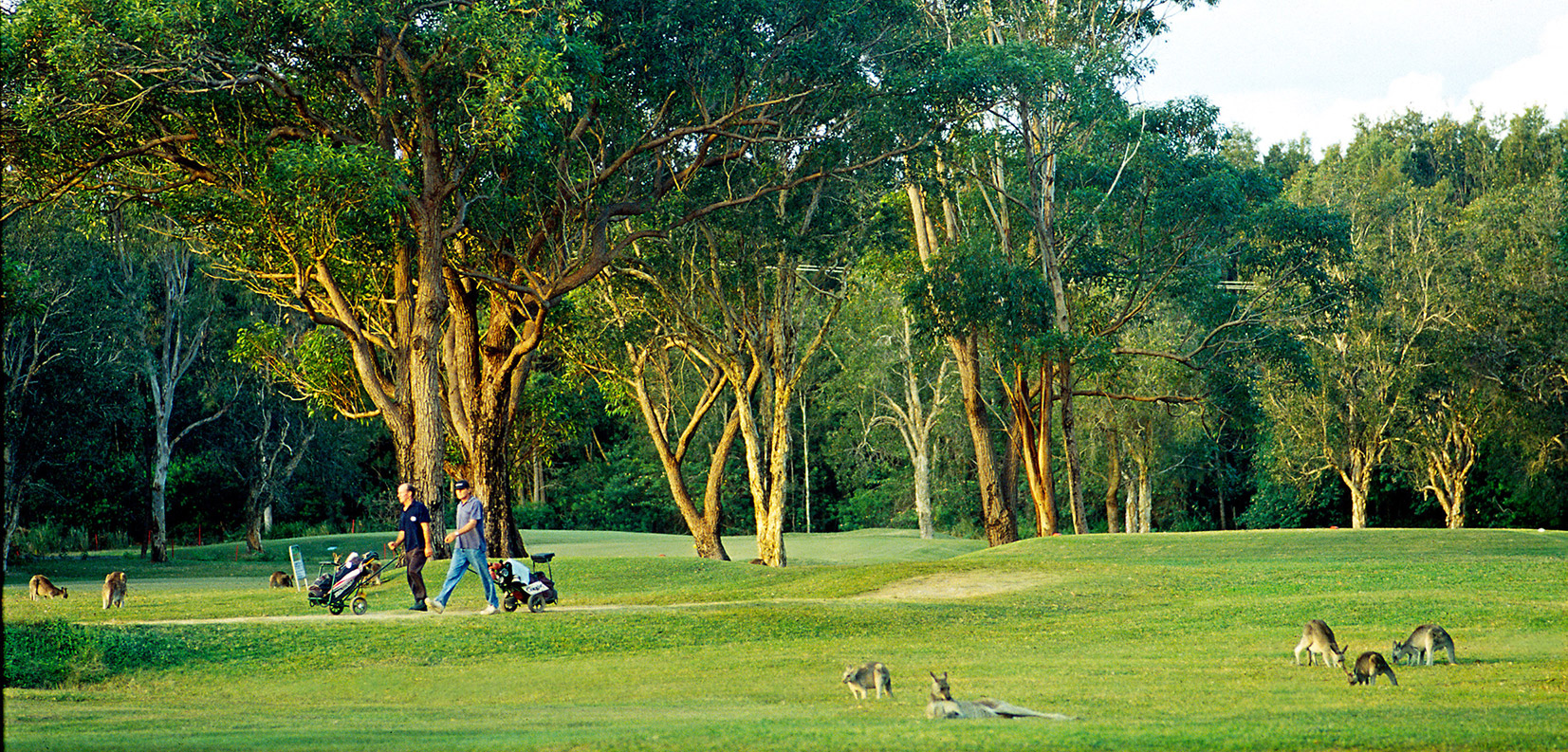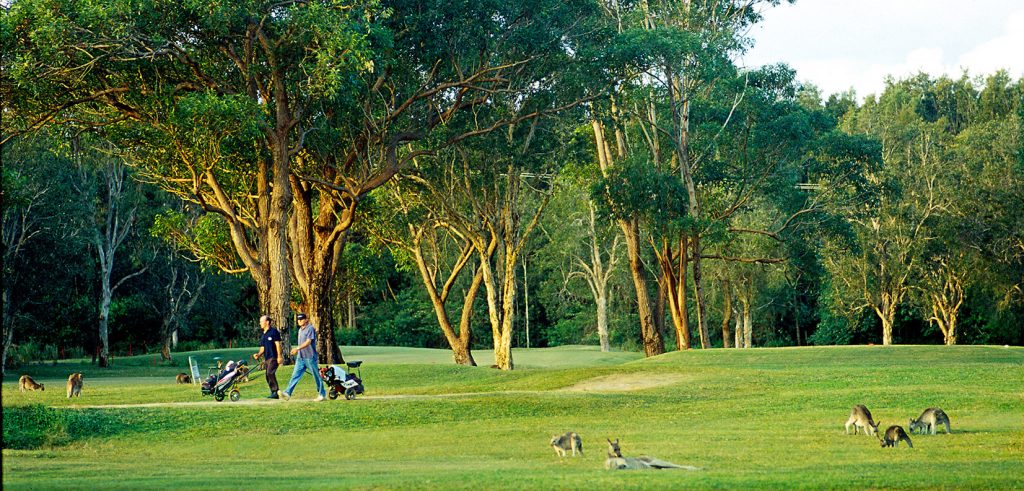 Watch out for kangaroos at Woolgoolga. Image courtesy of coffscoast.com
If you're here on a golfing holiday or just want to have the odd round to improve your game, why not discover which of the region's courses bring you the best results?