Tree of Life – Discover the origins and family behind the popular bohemian brand
In 1968, two loved-up, hippy backpackers, John and Wendy Borthwick, set off for India with big dreams and little in their pockets. They were free-spirited, bohemian travellers making their way across the world. This was the start of a lifelong love affair with India and the beautiful beginnings of a brand that now has 42 stores across Australia. We chat to John and Wendy's son, Francis.
Coastbeat: It's amazing to see what your parents' connection to India has brought about, not only for your family but for so many families there too?
Francis Borthwick: Absolutely, I'm inspired by their deep bond with India, her people and their culture. Mum and Dad are so passionate about helping keep traditional Indian handicrafts and techniques alive.
Coastbeat: In the early days, John and Wendy created many of the treasures by hand. I'm picturing a childhood home adorned with vibrant fabrics and fascinating handicrafts. Was this the case?
FB: Yes it certainly was, and their home is still very much a bohemian dream with lots of colour and art. It's a warm and welcoming home where you can feel the love and I think that describes my childhood too.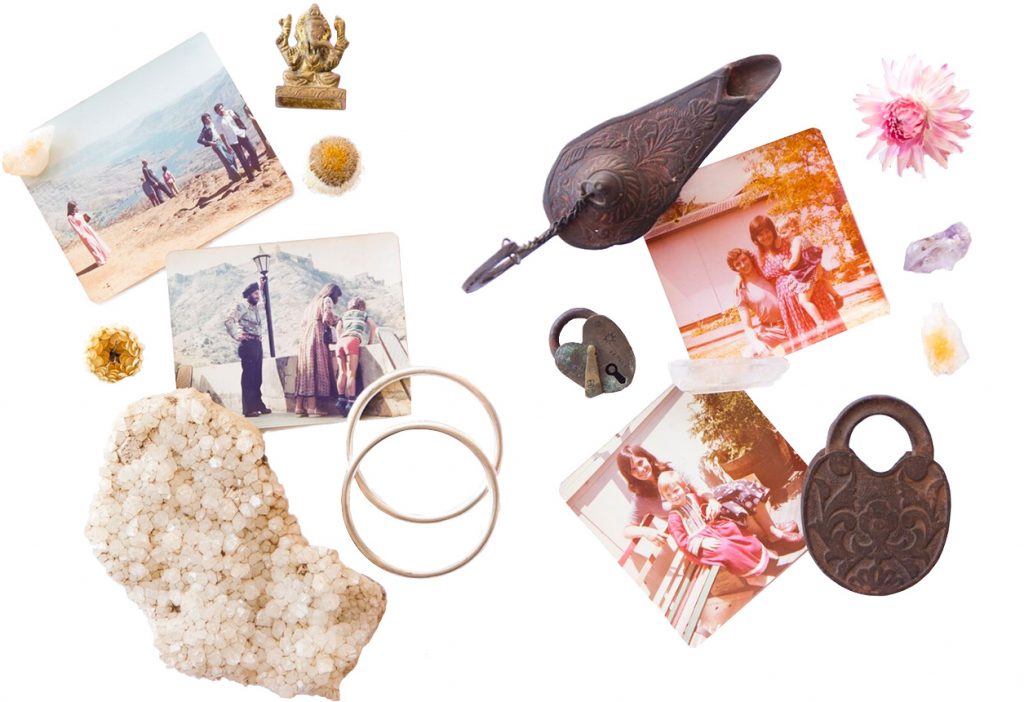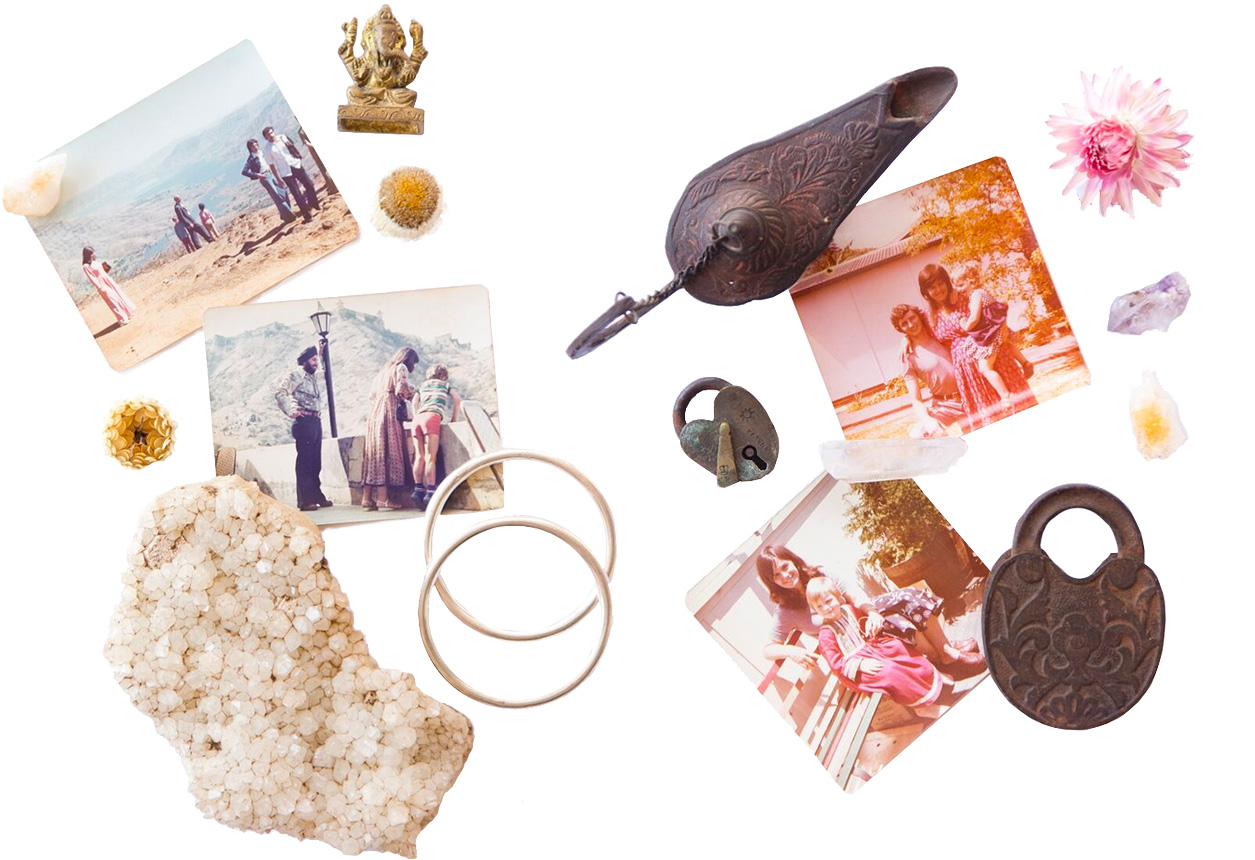 The origins of Tree of Life go back to the late '60s. Borthwick family photos adorn the website
Coastbeat: Did your family travel to India quite frequently in your younger years?
FB: Yes, I've been travelling to India since I was eight and the four of us Borthwick kids have travelled to India all of our lives. We love India, having inherited that passion from our parents and we've travelled extensively throughout. Don't forget that India is very large and has many different extremes in every way. India has a strong life force!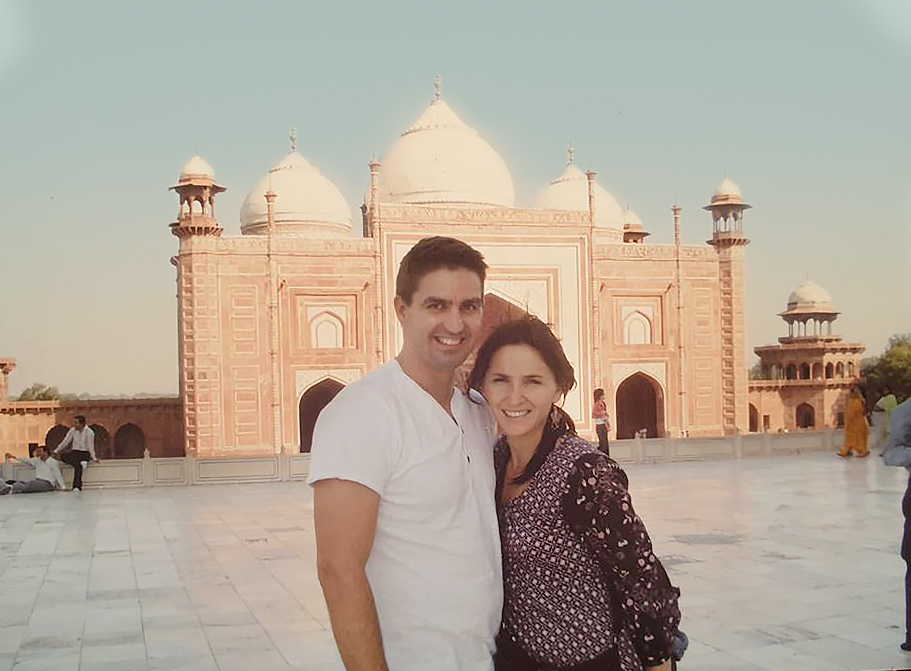 Francis Borthwick (l) and wife Chrissy at the Taj Mahal. Francis has always been inspired by his parents' deep bond to India
Coastbeat: And your parents were creating and selling their wares long before opening the first Tree of Life in Sydney's Balmain in the early '90s?
FB: Indeed, they were part of a collective of people that endeavoured to make a living with like-minded people who shared the same ethos. The markets they did in the early days evolved into a wholesale business.
Shopping in the Heart of
Coffs Harbour
Coastbeat: The ethos behind the very first store was 'to engage with free spirits, regardless of age, size, gender or religion.' People embraced this concept and the business continued to grow?
FB: I think retail back then was just such a different space to what it is now. No online shopping, no mobile phones, no international brands. It was very different. The space we occupy now has quite a few players in it but back then there was almost no-one else.
When 'bohemian' (as in hippy) went out of fashion we struggled and felt like the only ones staying in that niche while everyone else turned away. Now, there are many other brands in the same space which in some ways, paradoxically, makes it easier for us.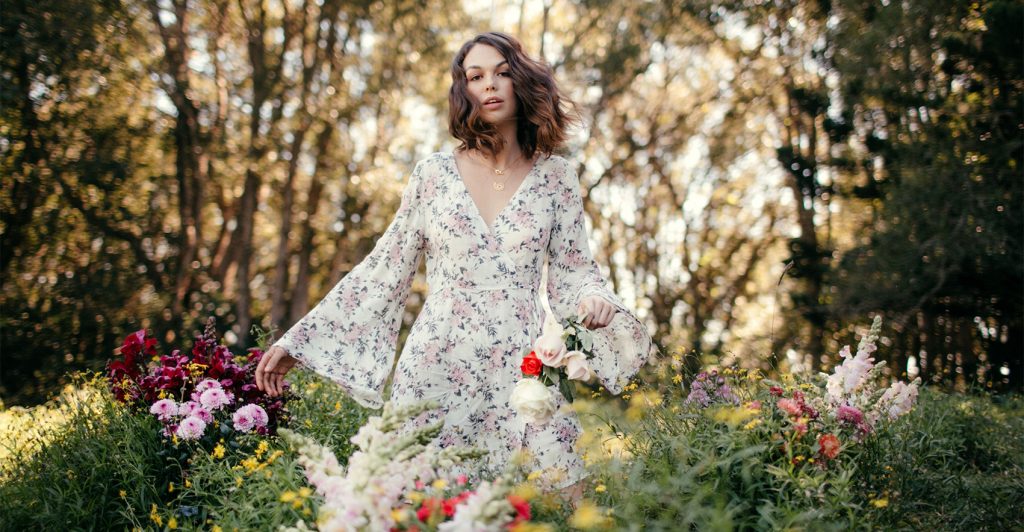 Tree of Life is best known for its gorgeous, feminine clothing
Coastbeat: Tell me about the business these days?
FB: There are currently 42 stores. The overall store count has ebbed and flowed a bit in the last 10 years and it's a family business – just as it always was. My parents are still very much involved but not so much in a day-to-day operational sense; they're too busy travelling for that!
I'm the General Manager of Tree of Life and my two sisters are also part of the business in one way or another. My brother owns a beautiful jewellery brand with his wife so like our parents, he's very creative.
Coastbeat: Tree of Life has evolved over the years, but the Indian influences endure. From where else do you source the treasures found in the stores?
FB: We source from Thailand, China, Indonesia and also Nepal. All amazing countries.
Coastbeat: You recently opened in Port Central, Port Macquarie?
FB: Yes and we have been so warmly embraced by the local community. I think Port Macquarie has many like-minded souls who connect with our brand.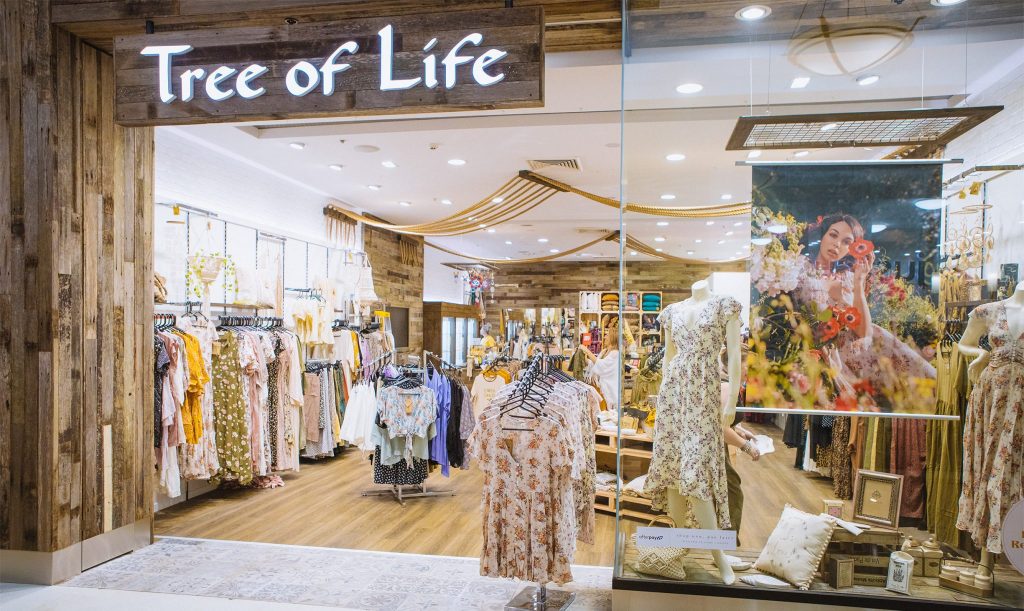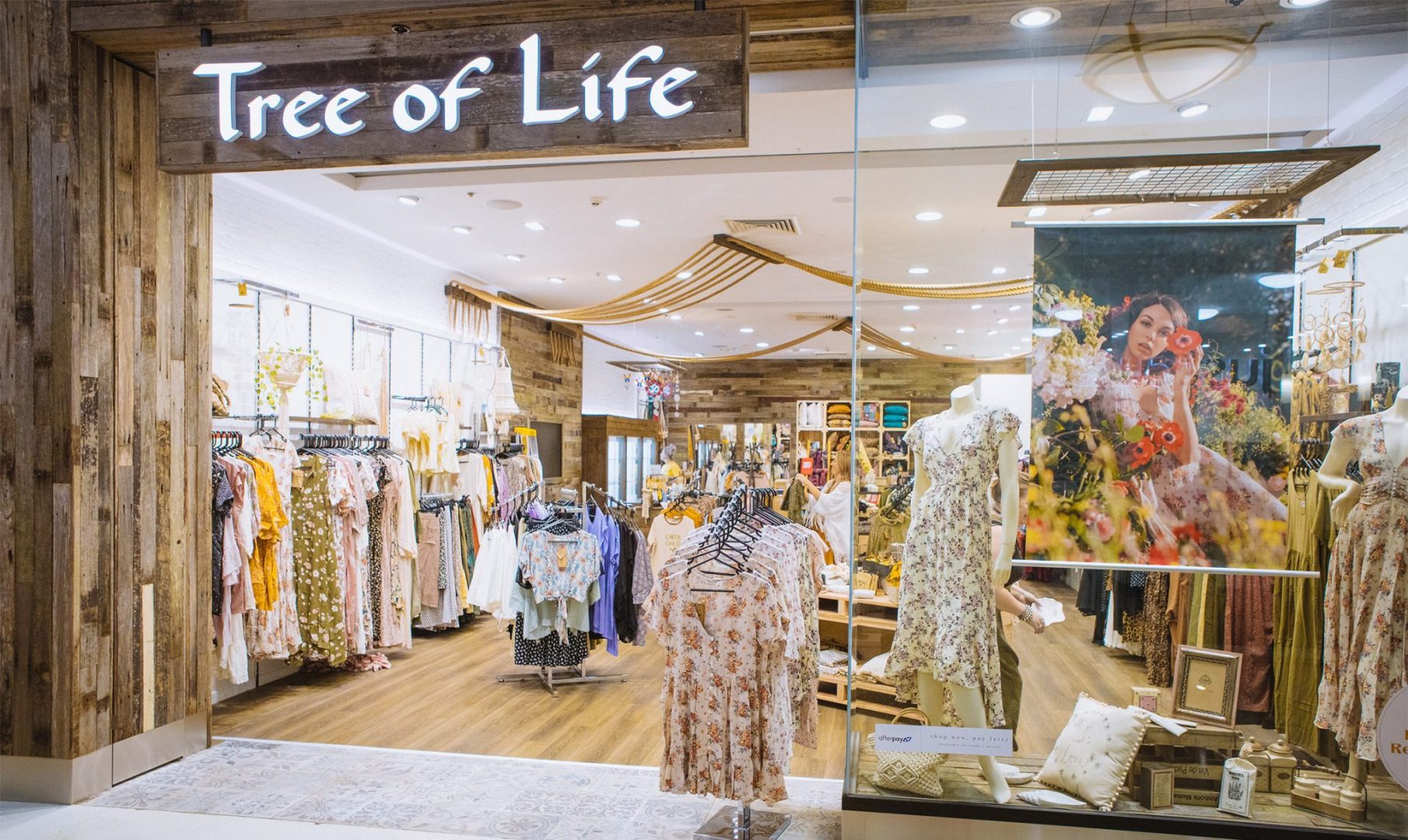 The new Tree of Life store in Port Macquarie has been warmly embraced by locals and visitors to the region
---
Tree of Life has always been dedicated to giving back and is involved in numerous projects in India and Nepal. These endeavours include ongoing support in education, food, medicine and agriculture as well as sponsoring over 100 children.
Coastbeat: Francis, can you share with our readers why giving back is so important to the business?
FB: We have always practised ethical trading. For Mum and Dad, that's just who they are. They would never deal with businesses that they find are not trading ethically. They have strong connections with suppliers. They are not just massive factories with faceless workers. Our main suppliers are also family businesses that we've traded with for many, many years and our lives and business are entwined.
An extension of this is giving back to the country and the people that sustain our business. Each store sponsors two children in a rural Indian village. Keeping people on their land in the village is a better long-term outcome for the villagers. Indian cities are growing ever more crowded and it's difficult for rural villagers to find employment there.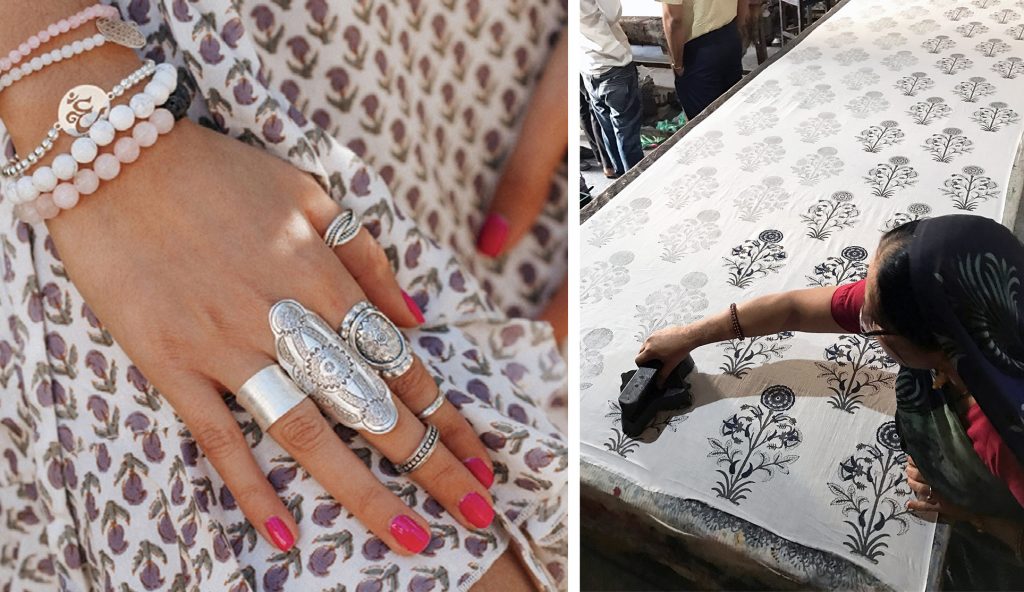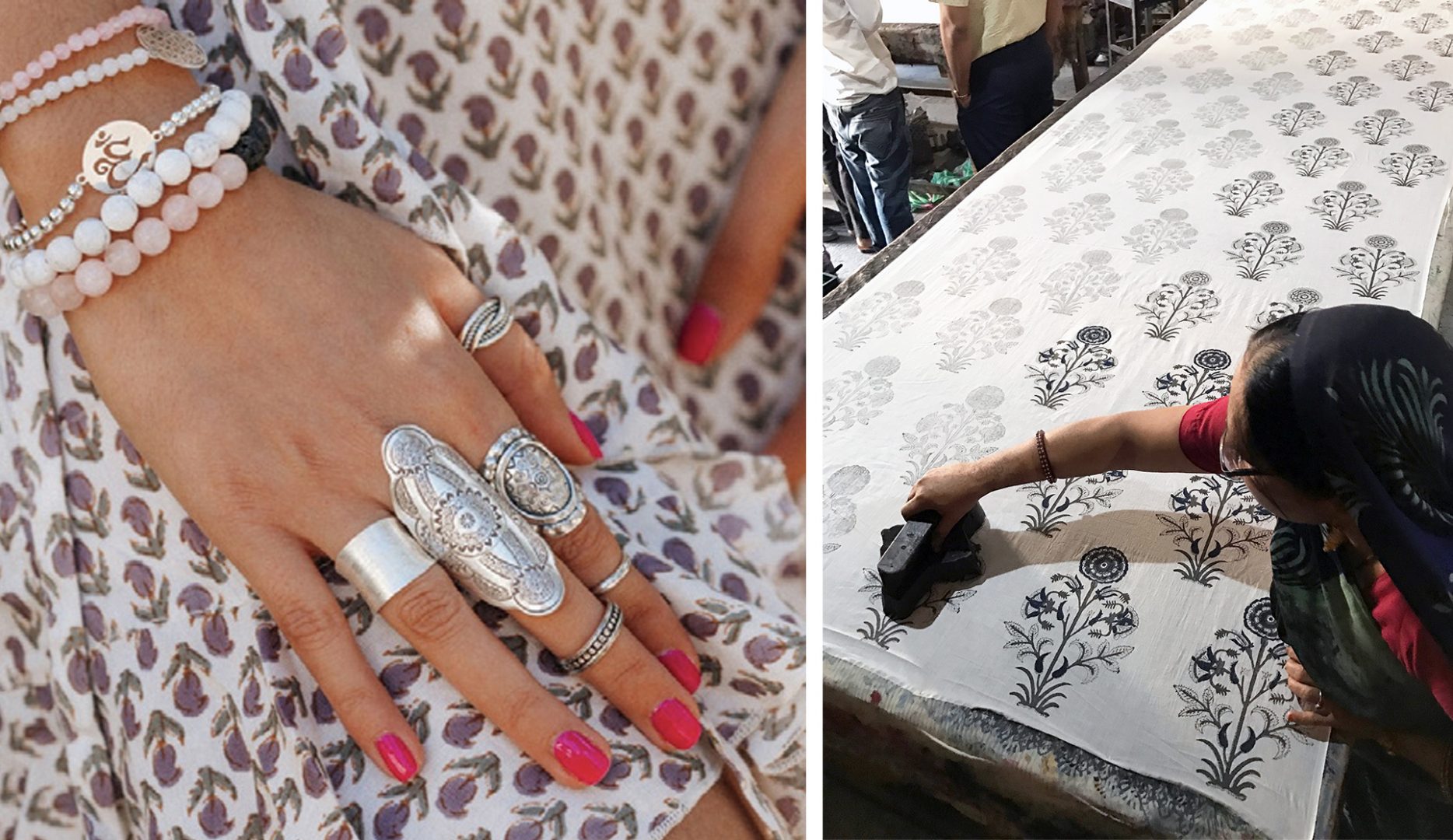 Beautiful jewellery (l) keeps with the boho style and (r) Tree of Life are passionate about keeping traditional techniques alive
The children we sponsor are provided with all care necessary to allow them to grow into productive and healthy adults. As we help sponsored children, we also assist entire villages. A visiting doctor will often end up treating anyone who needs assistance and digging a well helps everyone in the village to access water. We have a focus on helping and sponsoring children but the practical application of that ends up assisting whole communities. That work is always a pleasure.
For online purchases and further information on the Indian and Nepalese projects see treeoflife.com.au
Visit the new Tree of Life store at Port Central Ph: 6584 6410.