Odd + Quirky Facts on… Byron Bay
Byron Bay is a little place with a big reputation. It marks the eastern-most point of Australia and is home to the Cape Byron Lighthouse – the most powerful lighthouse in the country.
Cavvanbah is the original Aboriginal name for Byron Bay, traditional home of the Arakwal people of the Bundjalung Nation.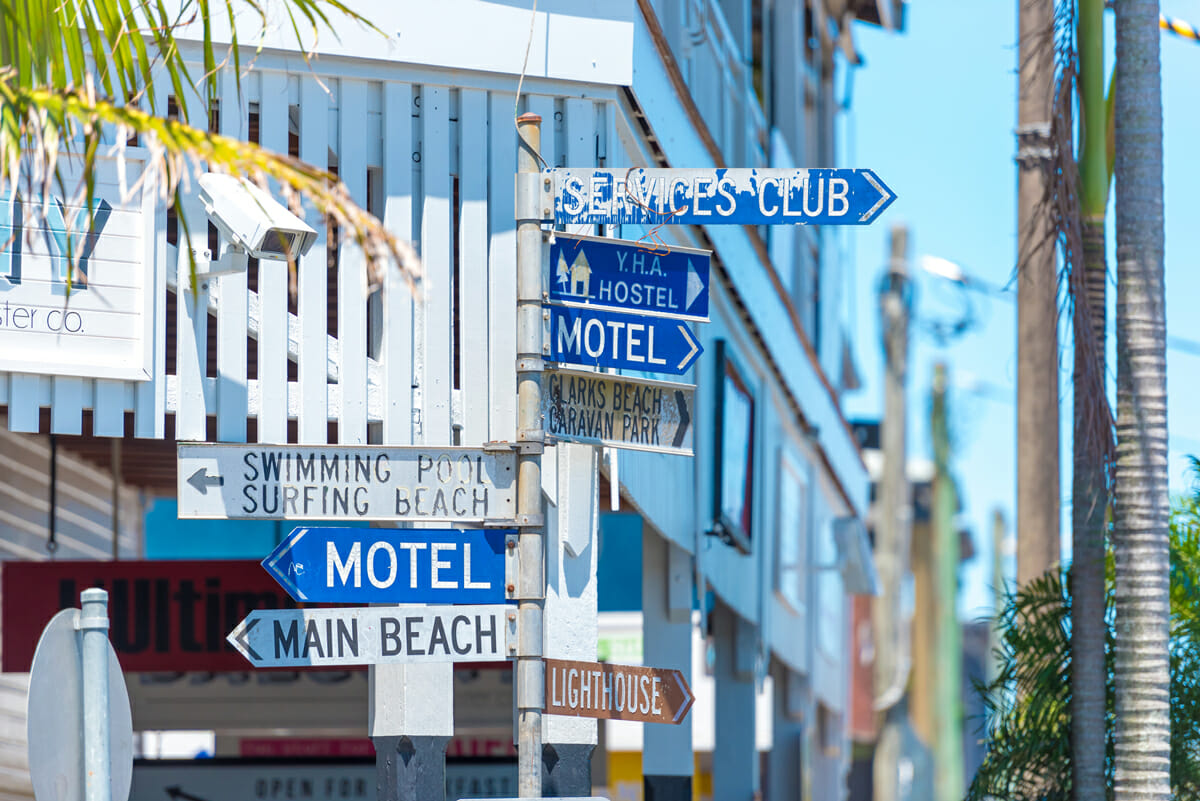 A street sign in the centre of town
Thousands of years later, Captain Cook named the Cape Byron area after the naval officer John Byron, a famous circumnavigator and the grandfather of poet Lord Byron.
Byron Bay used to be one of the world's biggest butter exporters after the Norco Co-operative was founded there in 1895. The fledgling European settlement also made its living from whaling.
Now, the permanent population of Byron Bay sits at around 10,000, but the town attracts over two million visitors each year.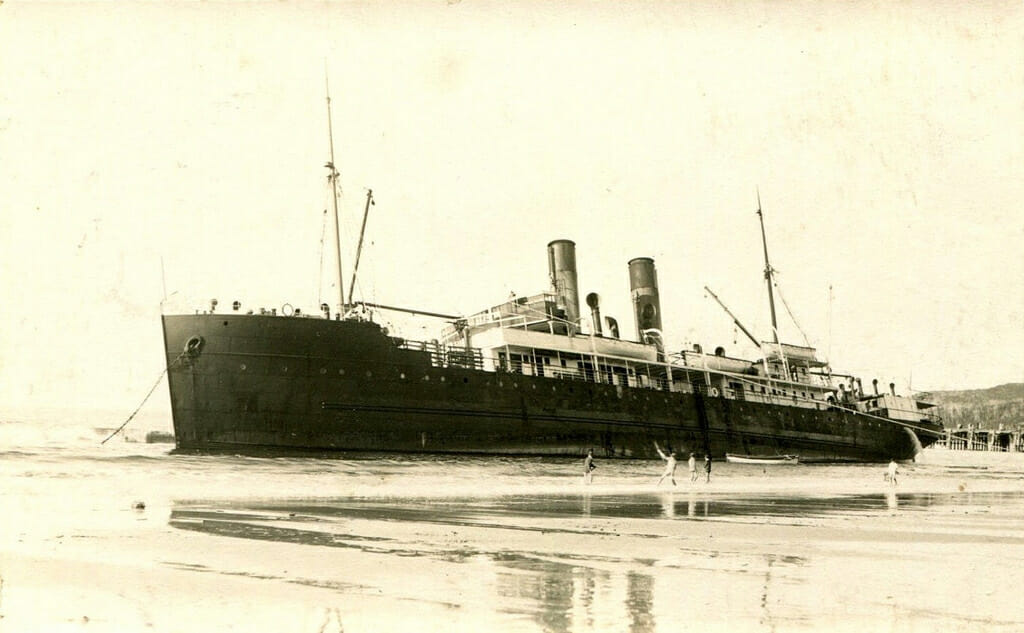 SS Wollongbar
The SS Wollongbar ran aground in 1921. Retired pro surfer and fourth generation local, Danny Wills learnt to surf on the sandbar that the wreck creates. In a quirky twist, Danny is the descendant of one of the Wollongbar crew members.
Nimbin, in the hills west of Byron celebrates a free-spirited and alternative existence and can trace these roots to 1973 Aquarius Festival. The town has hosted the annual Mardi Grass Festival for many years.