SLO Vino &: The Natural Wine Bar Coffs Didn't Know it Needed
Small batch, low intervention, organic – it all comes together at SLO Vino &, Coffs Harbour's newest bar and bottle shop. With a focus on Australian natural wine, craft beer and complex cocktails Max Phillips and Taylah Raymond have created a fresh, light-filled and laid-back oasis in the city centre. Coastbeat spoke to the couple about the SLO ethos, creating community and Max's penchant for finding lo-fi winemakers on Instagram.
"We want it to be casual, we don't want this place to be serious or pretentious," Taylah says. "If you have sandy feet after a day at the beach, we want you to drop in.
"If you want to get dressed up and come celebrate your anniversary, we're here for that too."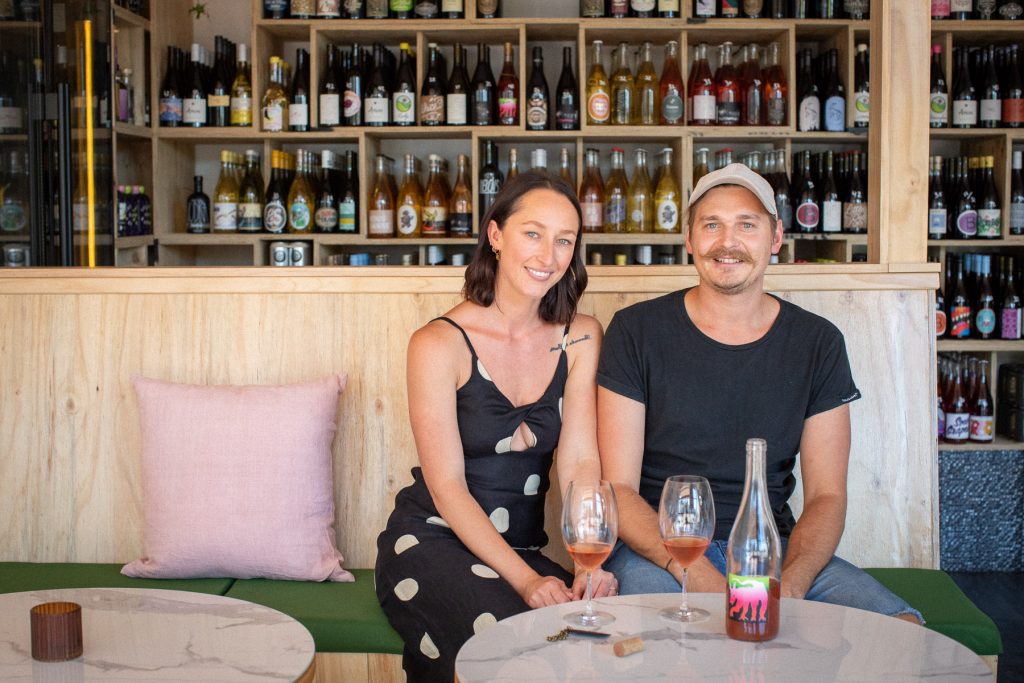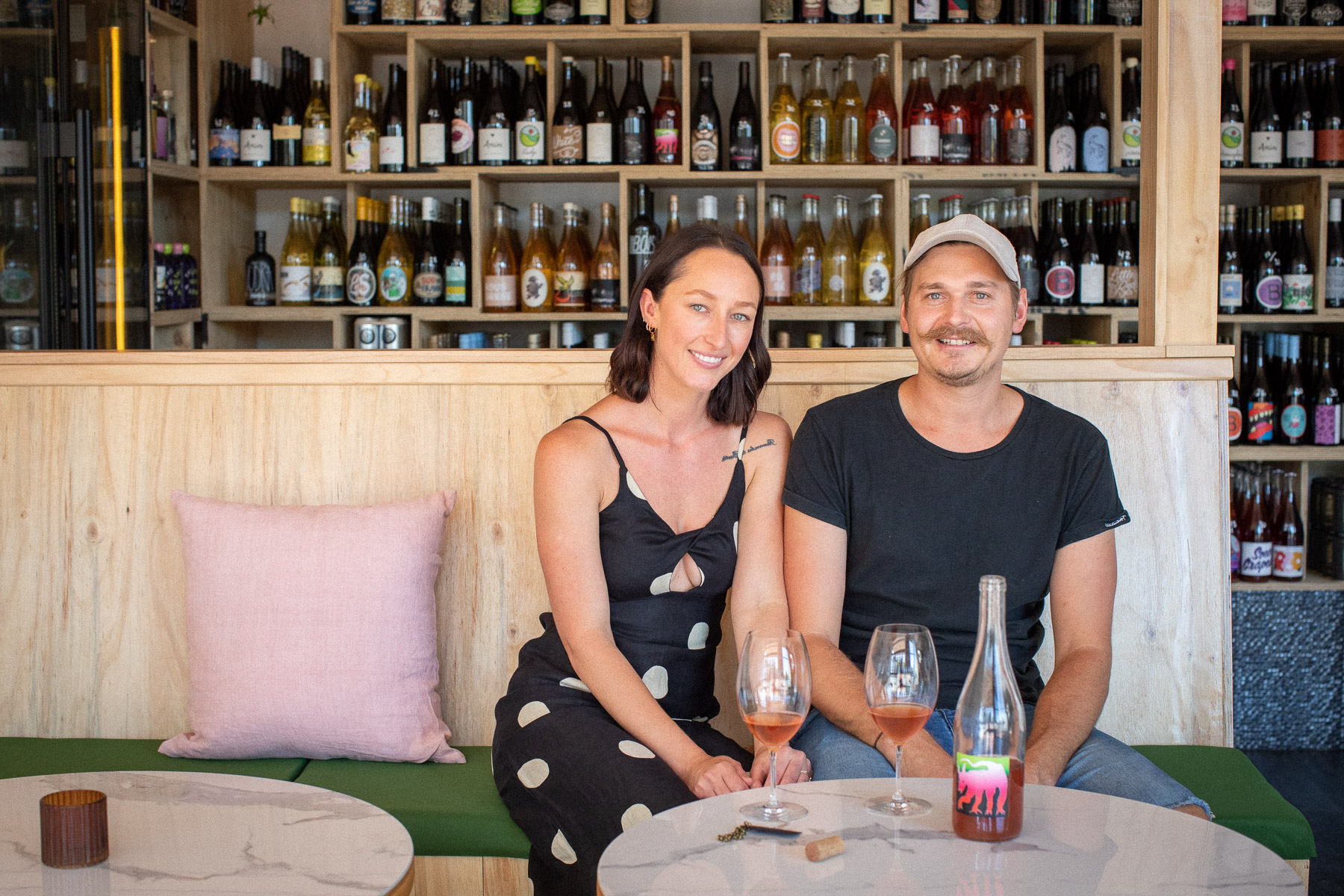 SLO Vino & is a bar and bottle shop tucked in behind the Coffs Hotel but don't expect to rock up and order your usual. Max says their selection won't please everybody, but he's hoping to tap into a community of drinkers ready to embrace something new and slightly strange.
"I want people to come in and say Max, that wine I had the other night was so good! What do you recommend now?" he explains. "Taylah says we're giving Coffs the bar it didn't know it needed!"
Max is clearly excited to share his carefully curated collection. When asked to name a few favourites, he bounces from one side of the laden shelf to the other, top to bottom, pulling out bottles with bold, colourful labels and names like Vinous Heroin Society.
"I had my first natural wine in Singapore working at a bar," he remembers. "It was a Lucy Margaux chardonnay and it tasted like popcorn.
"I was hooked!"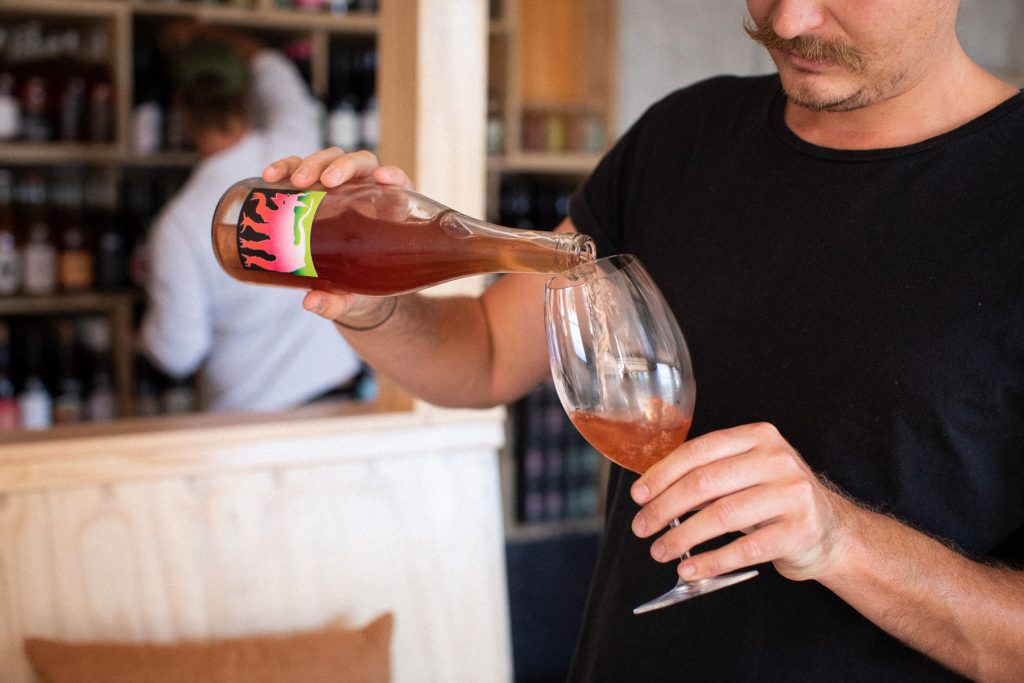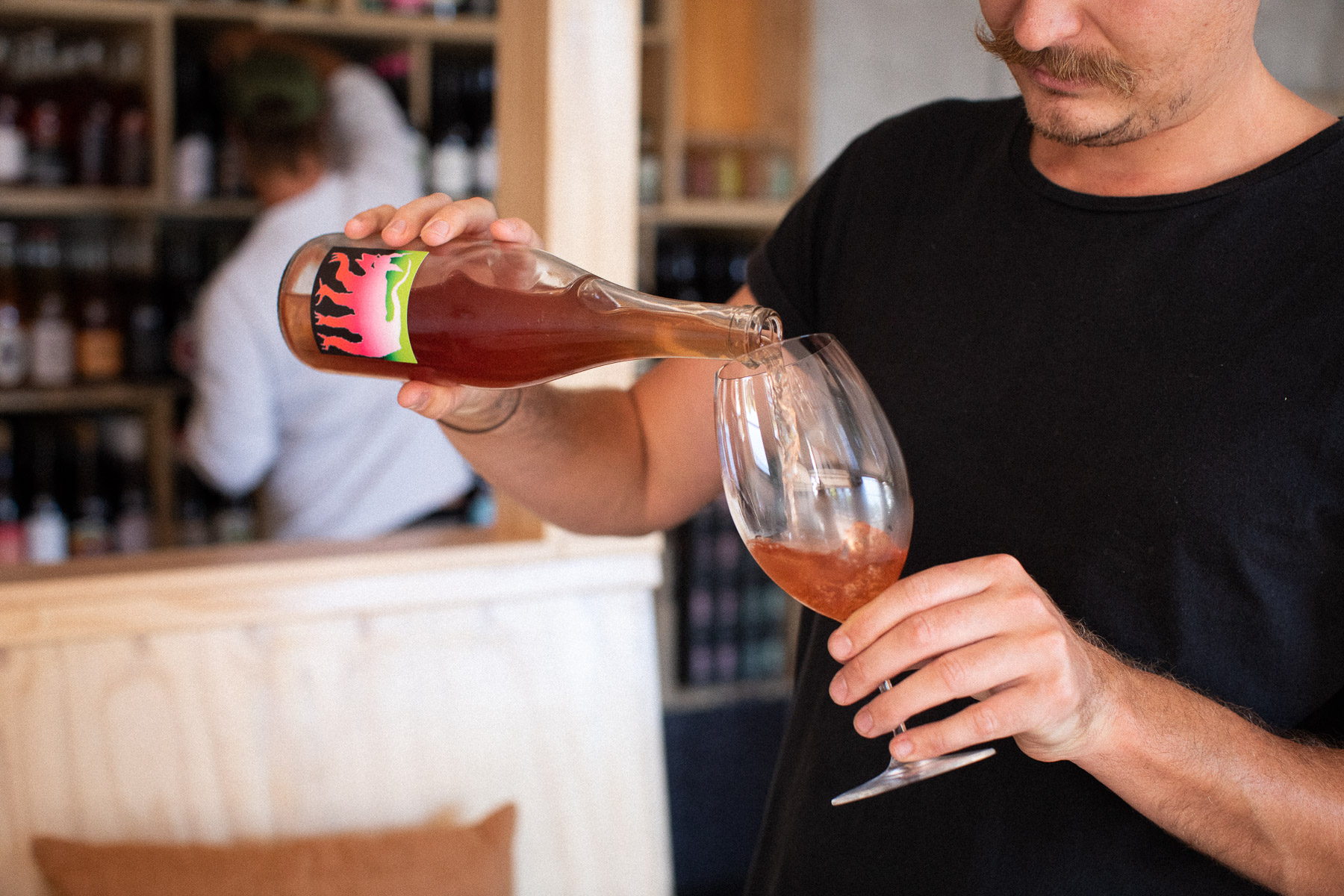 Natural wines are characterised by minimal intervention, the use of organic grapes, a lack of filtration and less chemicals. There's a general "nothing added, nothing taken away" attitude at play. A growing number of natural winemakers are disrupting the industry with their lo-fi approach.
"A lot of the producers are surfie lads and we're dealing with them directly," Max says. "I came across most of them on Instagram and just slid into their DMs."
The money spent stocking the shelves is a testament to Max and Taylah's dedication to SLO Vino &. They'd saved up a deposit for a home but in the absence of a suitable property, invested in Australia's best booze instead.
"I've gone absolutely HAM on the natural wines!" Max laughs.
Top Articles
Customers will be welcome to pop in and pick up a bottle, while those taking a seat can make their selection and pay a small service charge (similar to corkage) to drink in. Taylah has designed a simple and seasonal food offering of house olives, oysters, local prawns and a selection of cheeses.
"If I was having girlfriends over to my house for a wine, this is what I would offer them," she explains. "It's an extension of my kitchen."
Hesitant to clearly define SLO Vino &, Taylah and Max are keen to see it evolve and shapeshift.
"Down the track we'd like winemakers to come in and do tasting nights," Max begins. "We want to branch out into events and collaborate with distilleries…we have so many ideas!"
Shopping in the Heart of
Coffs Harbour
"We're excited to collaborate with as many young, inspiring, amazing people in our community and the broader community as possible," Taylah adds. "This is just the beginning."
The couple got together in their early twenties but went their separate ways for a few years. A striking artwork positioned in the bar's nook captures their story.
"After a bit of a break, Max and I came back together as better people within ourselves and as better partners within our relationship," Taylah explains. "My good friend Millie based her painting on our journey so it's really special and sentimental."
SLO Vino & may be the bar that Coffs Harbour doesn't know it needs but that's not likely to be the case for long. Catch the Coastbeat crew here all summer long!
SLO Vino & can be found on the corner of 135 West High Street, Coffs Harbour. The doors will be open every Wednesday to Sunday from 10am.
---
Want to shop and eat local? Start here!