NAIDOC Week 2022: Get Up! Stand Up! Show Up!
NAIDOC Week 2022 has just been announced. NAIDOC celebrations are held around Australia each July but 2021 saw multiple date changes due to COVID-19. NAIDOC Week celebrates the history, culture and achievements of Aboriginal and Torres Strait Islander peoples. The week is marked not just in the Indigenous communities but also in increasing numbers of government agencies, schools, local councils and workplaces. Read on to learn about this year's theme and how you can get involved. 
2022 Theme and Date
NAIDOC Week 2022 will take place between July 3-10. This year's theme is Get Up! Stand Up! Show Up! According to the National NAIDOC Committee: 
"We have a proud history of getting up, standing up, and showing up. From the frontier wars and our earliest resistance fighters to our Aboriginal and Torres Strait Islander communities fighting for change today—we continue to show up.Now is our time. We cannot afford to lose momentum for change.
We all must continue to Get Up! Stand Up! Show Up! for systemic change and keep rallying around our mob, our Elders, our communities.
Whether it's seeking proper environmental, cultural and heritage protections, Constitutional change, a comprehensive process of truth-telling, working towards treaties, or calling out racism—we must do it together. It must be a genuine commitment by all of us to Get Up! Stand Up! Show Up! and support and secure institutional, structural, collaborative, and cooperative reforms.
It's also time to celebrate the many who have driven and led change in our communities over generations—they have been the heroes and champions of change, of equal rights and even basic human rights.
Getting Up, Standing Up, and Showing Up can take many forms. We need to move beyond just acknowledgement, good intentions, empty words and promises, and hollow commitments. Enough is enough.
The relationship between Aboriginal and Torres Strait Islander peoples and non‑Indigenous Australians needs to be based on justice, equity, and the proper recognition of Aboriginal and Torres Strait Islander peoples' rights.
Get Up! Stand Up! Show Up! with us to amplify our voices and narrow the gap between aspiration and reality, good intent and outcome."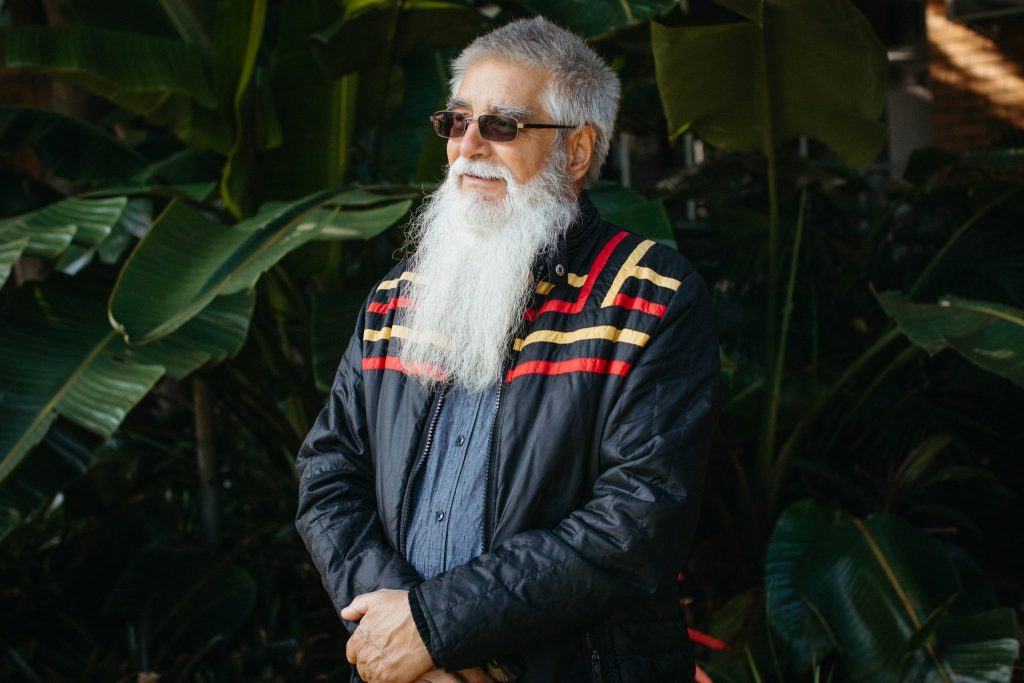 Ideas on How to Celebrate NAIDOC Week:
Display the National NAIDOC Poster or other Indigenous posters around your classroom or workplace
Start your own hall of fame featuring Indigenous role models
Listen to Indigenous musicians or watch a movie about Aboriginal and Torres Strait Islander history
Study a famous Indigenous Australian
Research the traditional Indigenous owners of your area
Study Aboriginal and Torres Strait Islander arts and crafts
Work with an Aboriginal or Torres Strait Islander artist to produce an artwork representing the theme
Run an art competition for your school or community
Visit local Indigenous sites of significance or interest
Learn the meanings of local or national Aboriginal and Torres Strait Islander place names and words
Invite local Indigenous Elders to speak or give a Welcome to Country at your school or workplace
Invite an Indigenous sportsperson or artist to visit you
Invite Aboriginal or Torres Strait Islander dancers to perform
Host a community BBQ or luncheon
Hold a flag raising ceremony
Organise a smoking ceremony
Design the NAIDOC Week Poster
This year Aboriginal and Torres Strait Islander artist are being invited to submit artwork for the NAIDOC Week poster competition. The winning artist will receive a $10,000 cash price (tax free). Their artwork will be used as the official 2022 National NAIDOC Week Poster. Additionally, they'll get a ticket for themselves and one guest to the National NAIDOC Awards ceremony.
The artwork must reflect this year's National NAIDOC theme: Get up! Stand up! Show up! Poster entries close on March 14, 2022 at 11:59PM (AEDT). Read the terms and conditions and enter here.