NAIDOC Week 2021 – Heal Country
NAIDOC Week has begun! The 2021 theme is Heal Country. Country embodies more than just land – it includes language, ceremony, family, law and more. This week is about celebrating the culture, history and achievements of Aboriginal and Torres Strait Islander peoples. On Gumbaynggirr Country, celebrations began with a flag raising ceremony at the Coffs Harbour City Council Chambers.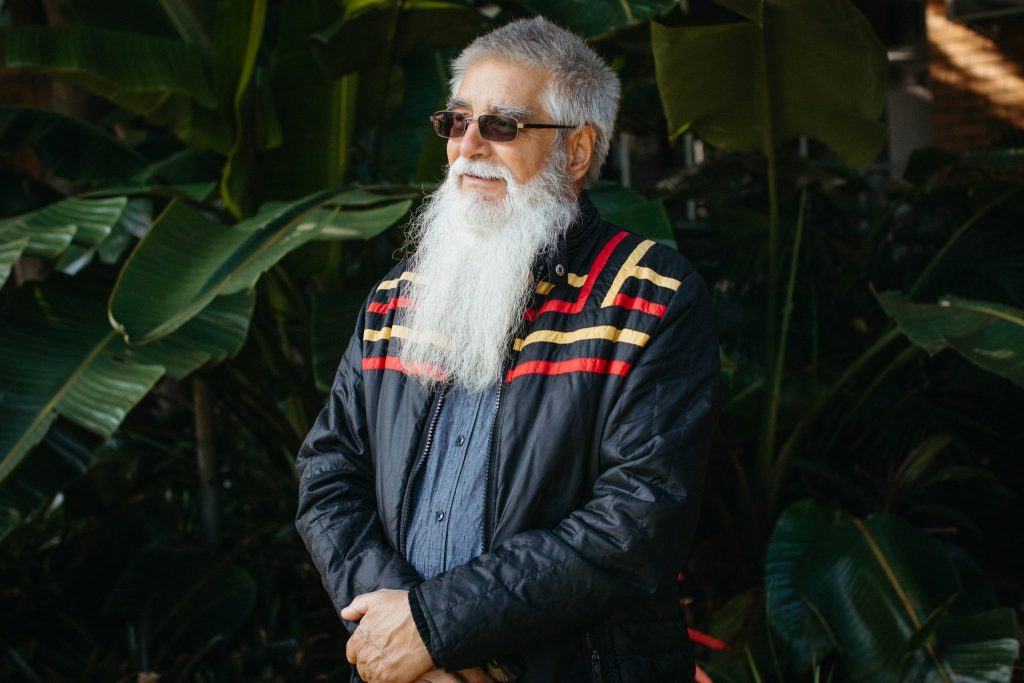 Uncle Richard's Welcome
Uncle Richard Widders is a descendent of the Bagawa clan of the Gumbaynggirr Nation. He's also a member of the Garlambirla Guuyu-Girrwaa Aboriginal Elders Group in Coffs Harbour. This morning at Coffs Harbour City Council's NAIDOC Week flag raising event, Uncle Richard welcomed those in attendance. He says that while this week brings Aboriginal communities together, it's also open to non-Aboriginal people, too.
"It's like a whole week of reconciliation for everyone!" says Uncle Richard. "The more non-Aboriginal people we get coming along and being a part of it, the better."
He acknowledges the importance of the 2021 theme adding that Aboriginal people can't heal while Mother Earth is suffering.
"She's in decline with the mining that's happening, with the pollution that's happening, with the deforestation that's happening – animals are starting to suffer from it, a lot of our native plants are starting to suffer from it.
"We need to be able to heal country and then we can heal ourselves.
"Country will help us heal."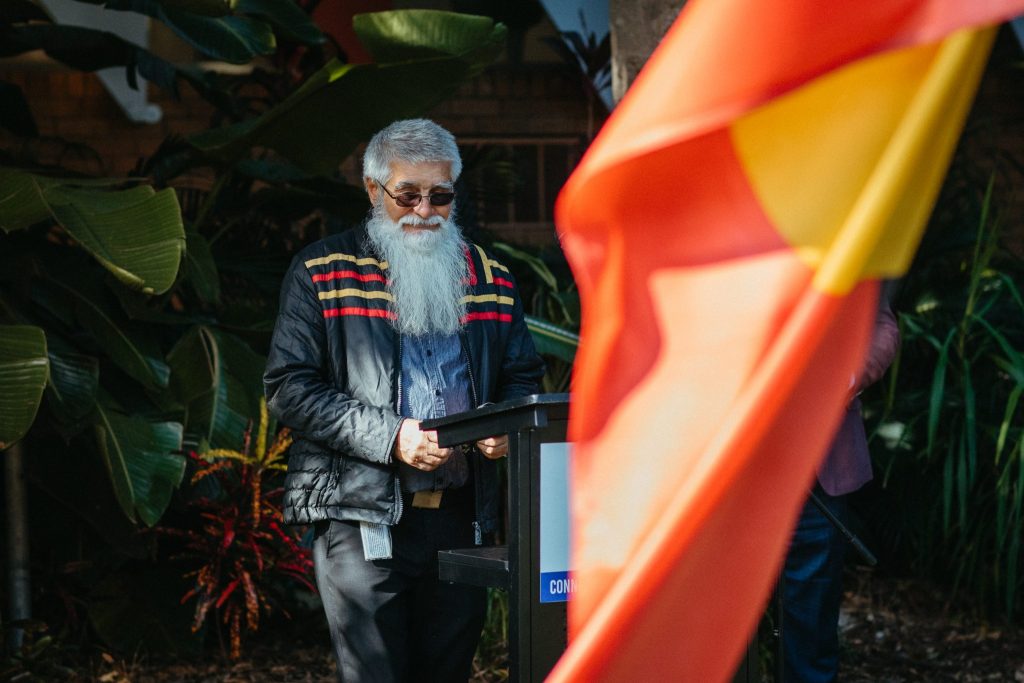 Enthusiasm Despite Restrictions
Uncle Richard has been saddened by the postponement of some NAIDOC activities and events due to COVID-19 restrictions.
"This COVID thing is knocking us around left, right and centre – it's giving us a flogging!" he says. "A lot of our Elders meetings haven't been happening because of COVID, because of the restrictions.
"It's been really, really unfortunate.
"Thankfully we still have our Yandaarra Aunty Grace Roberts Community Awards on Friday night."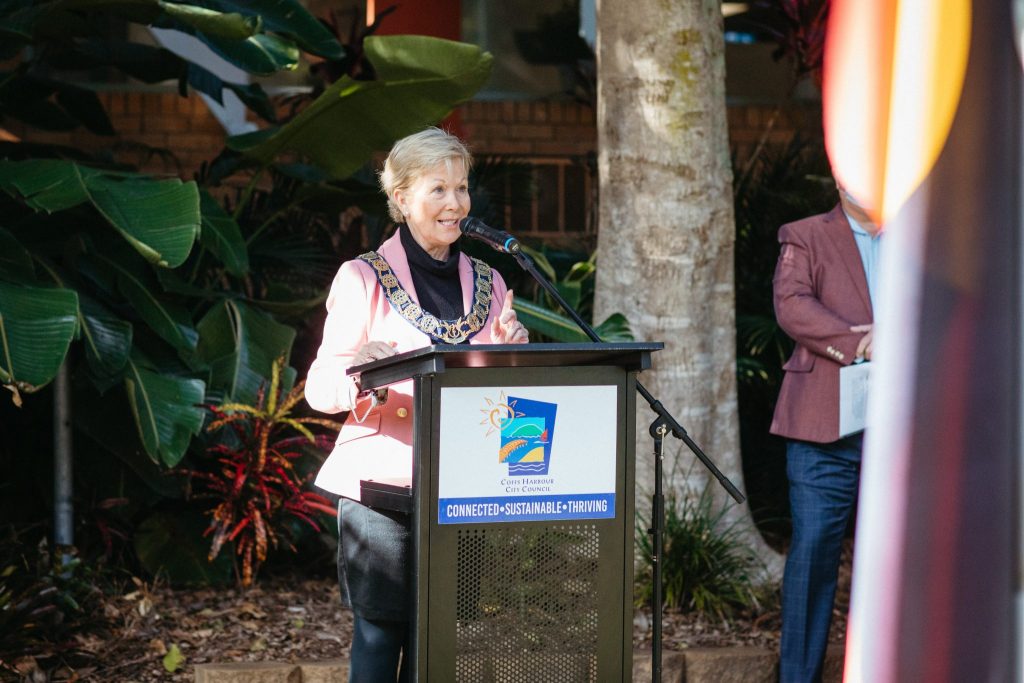 Coffs Harbour Mayor Cr Denise Knight says that while COVID has slowed things down, it hasn't curbed enthusiasm for NAIDOC Week.
"It hasn't stopped our passion for our local Aboriginal community and Aboriginal and Torres Strait Islander peoples throughout Australia," she says.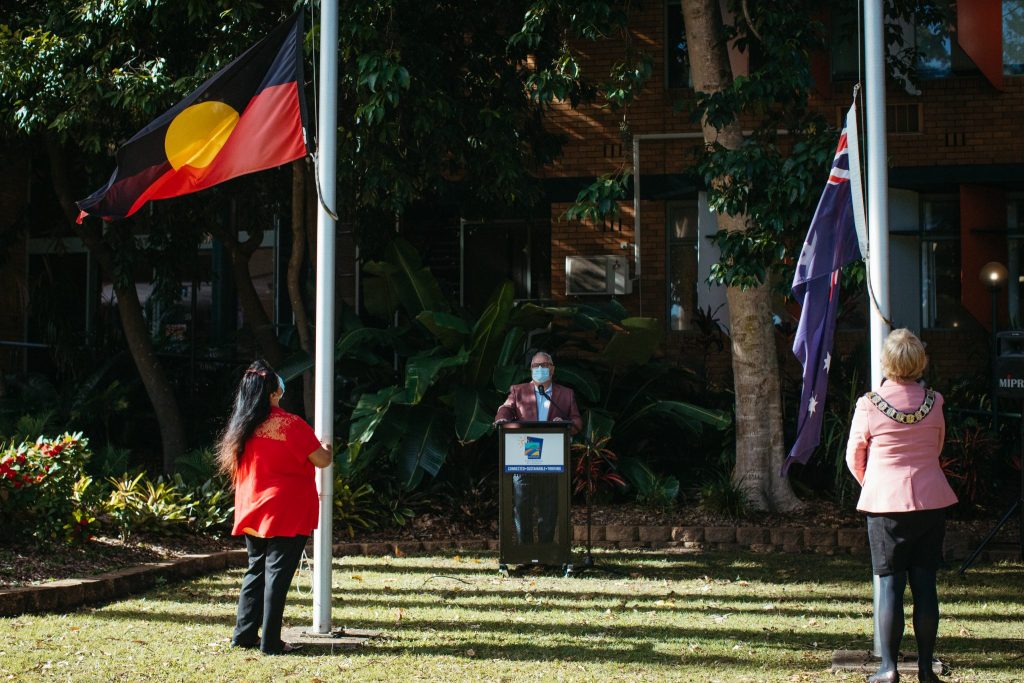 "Today's flag raising gives honour to our own Aboriginal community who 17 years ago approached Council to not only raise the flag at the Council Chambers but to hold a week of celebration.
"Council welcomed it with open arms."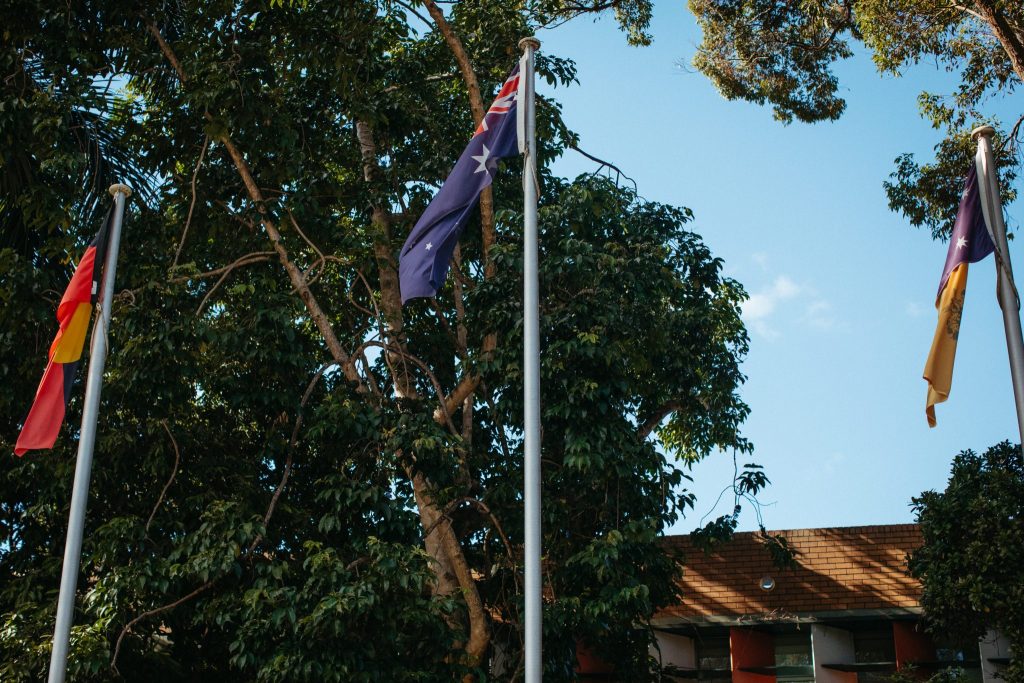 Read about Coffs Harbour's First Nations media platform OneMob here.