Mum, Manager and an MBA on the side
Coastbeat finds out how Katrina Tregoning fits it all in…
 Hi Katrina. Please share with our readers a little bit about you.
 I'm the store manager of the new Kmart at Coffs Central.
 We have a young family – two beautiful boys (aged three and five) who keep my husband and I busy.  Together, we like to spend a lot of time outdoors but in my down time I enjoy reading and cooking.
I'm also in the process of completing my MBA so I seem to be spending an awful lot of time with my head in the books lately. Work actually provides a nice break!
How long have you been with Kmart and what do you most enjoy about your role?
 I joined the Kmart family late last year. I spent a few months learning the ropes and absorbing as much information as I could before taking a store manager secondment opportunity in a store over the busy Christmas break. This really helped shape and prepare me for my current role.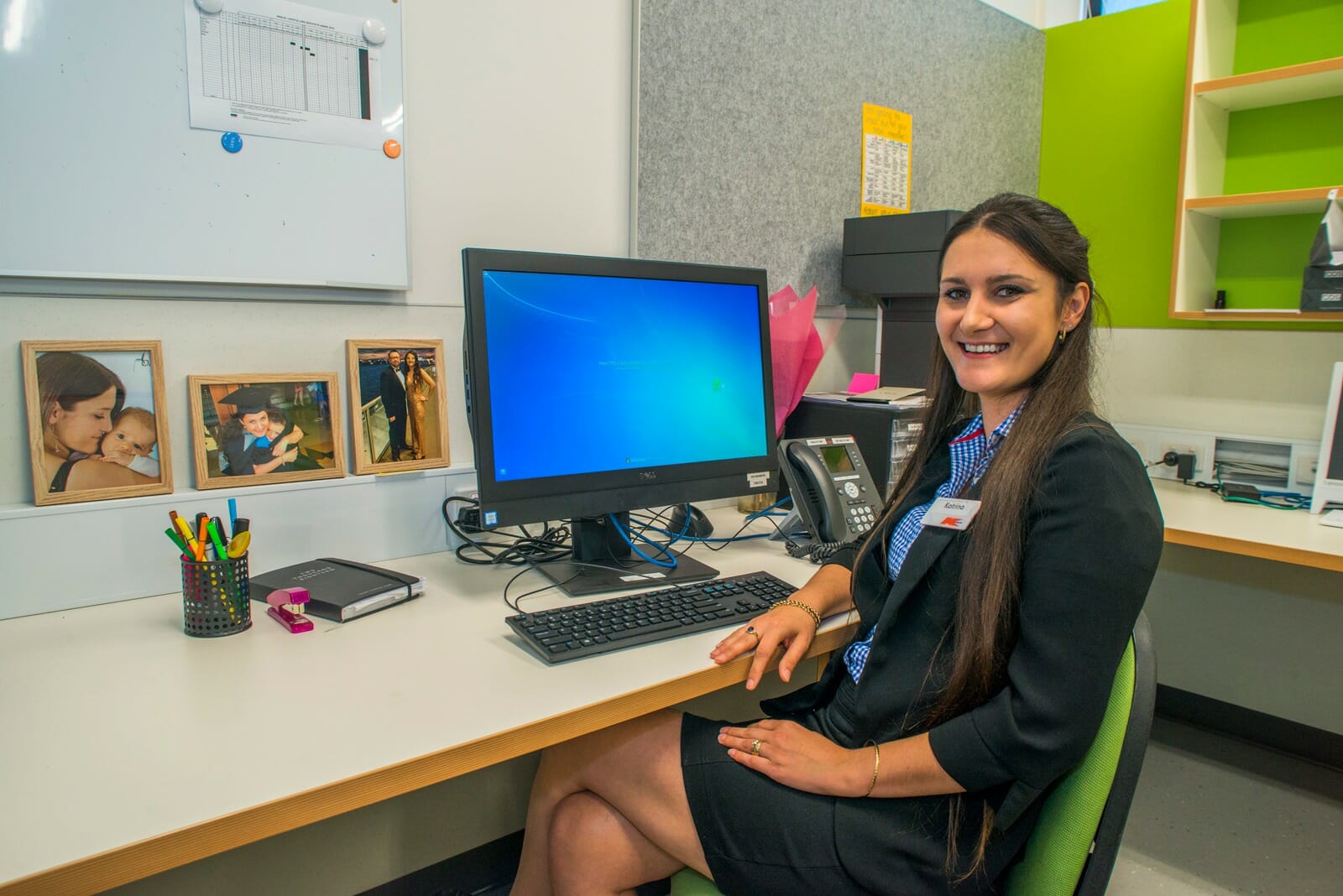 I feel blessed because there are many elements of my day-to-day job that I love but as a leader, the training and development aspect is probably the most rewarding for me. Watching my team learn new skills, teaching each other new and different ways of working; and witnessing such open communication has really helped create this synergy in store, where we are all growing together as a team.
Did you move here for the job?
Yes, I had the opportunity to relocate my family to the beautiful city of Coffs Harbour earlier this year and I'm so glad I did!
I grew up in northern NSW and have many fond memories of visiting the Big Banana, Dolphin Marine Magic and The Clog Barn. I'm delighted to be able to share these same experiences with our sons.
We see Coffs Harbour as wonderful fit for our family. A beautiful town with kind and friendly people – the ideal place for our boys to grow up.
Tell us about your retail background and what drew you to the industry?
I've worked in the industry for over a decade and in that time my knowledge and understanding of the retail landscape in Australia has really grown.
I've been lucky to have worked with a lot of knowledgeable and interesting people.
The opportunity to meet diverse groups of people and learn from them is probably what drew me to the industry.
Today, my team consists of over 160 people. That's a lot of people to brainstorm with; to share ideas and skills with; and to collaborate with. For me, that's where the real magic happens.
It's no secret Kmart has a dedicated following around the county; has Coffs proven to be part of that?
 The Coffs Harbour community was literally buzzing with excitement when we began development on site last year. It was so lovely to be a part of.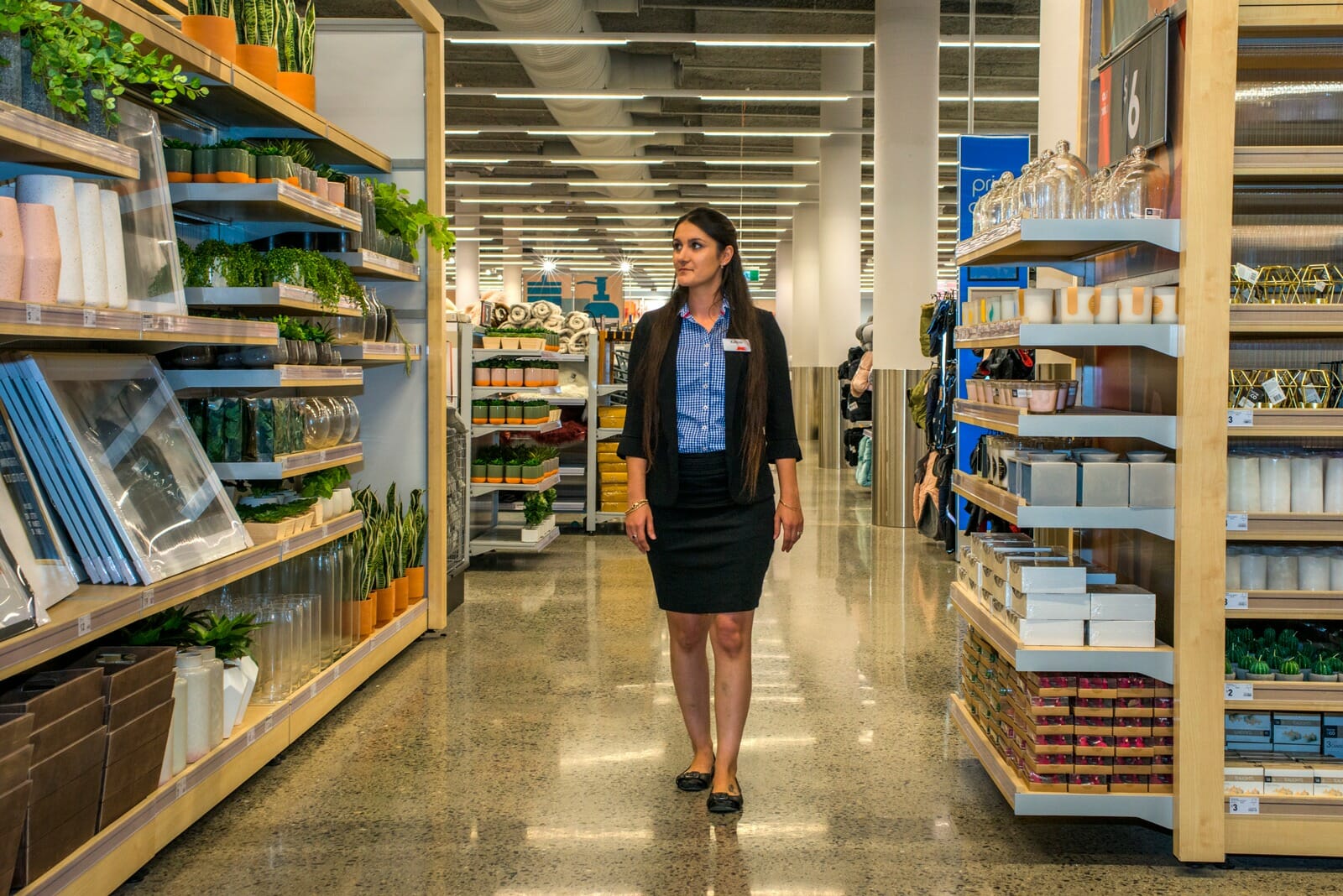 When we officially opened our doors in late March, we were greeted with hundreds of smiling faces which was incredible. Since that big reveal, customers have continued to embrace us.
Tell us about the first few months servicing such a receptive local market.
 It has been an absolute honour for the entire team to service a community that has been so welcoming. We hope that by providing our community with a great place to shop we will continue to receive such support from people locally and in the surrounding areas like Grafton as has been the case so far.
What feedback have you had from customers?
We are humbled to be part of a community that is so supportive. The team have had so much positive feedback especially in relation to the size of the store and the range of products. This store is a bit of a bigger format than some of the surrounding stores which helps give us a point of difference.
Why is Coffs Central a good fit for Kmart?
 As a business, Kmart had been interested in opening a store in Coffs Harbour for some time but we wanted to choose the right store. When Coffs Central came up, it seemed like the perfect fit. Lots of new and exciting developments in the area which were already attracting new customers; plus, a central location with plenty of parking spaces which allows us to service more customers.
The atmosphere throughout the centre is great and everyone is so friendly. I particularly love the coffee at the Depot Café not to mention that gorgeous aromatherapy hand soap in the bathrooms!
What do you look for in your staff?
As a business we have a really strong value system. We believe that integrity, boldness, teamwork and customer service drive success. So, we want to employ people with these types of ideals. We value people who work well in a team, are energetic and who are willing to reach higher and grow together.
How do like to spend time away from work?
As a family we often go on mini adventures around the beautiful Coffs Coast – now that we can call it home! We love sightseeing and discovering new places. The last trip was to the Urunga Boardwalk. If I'm not working or spending time with my family, you will find me studying!
 I love life on the north coast because….
Every day is such an adventure; I'm constantly finding new beaches and beautiful scenery. It's like living in a postcard.
Katrina's Top 10 Kmart buys
Highland Cow Print – this is a gorgeous black white print for under $20 that will work well anywhere.
Kmart Stick Vacuum – the perfect addition for the home or office as it easily allows you to spot clean without the hassle of dragging cords around.
Kmart Air Fryer – it wouldn't be winter without roasted veggies. The air fryer allows you to enjoy these without the added oil.
Beyblades – The kids can't get enough of these. They'll battle them anywhere – "3,2,1…Let it rip!"
Canvas and Faux Canvas Prints – printed in store and with several sizes available; these prints allow you to highlight your favourite moments and display them at home.
Occasional Chairs – our grey occasional chairs are so easy to style with a throw or cushion. Designer style without the designer price tag.
Outdoor Furniture – we have a great timber range ideal for storage and entertaining.
Winter Boots – from long, high-heels boots to short, western boots in taupe, chocolate and black – there are boots to suit any occasion.
l.f. Make-Up – I love these products. They are super affordable, and no animal testing occurs in development so it's always my feel-good buy.
Pet Accessories – with everything from outfits to donut treats, it's no wonder I spoil my dog in this section of the store!