Mother's Day Flowers and Chocolate…Beer?
We love chocolate and we love beer, but how about chocolate beer? Bucket Brewery in Kempsey are proposing a liquid twist on chocolates for your Mother's Day toast.
In 2020 we gave you a taste of the delicious beers crafted by brewer Sam Preston. Two years on and Sam has perfected 19 unique beers. The Bucket Brewery Charlie Bucket Stout, grabbed our attention. Sam describes the flavours as smooth chocolate wheat malt, with vanilla pods and cocoa nibs added. It's a winter beer, rich and dark.
Dog Days
Beloved dogs are a recurring theme at Bucket Brewery, which is named after the family dog. So what's the Charlie Bucket chocolate stout about?
"I also had a childhood dog called Charlie," Sam explains. "Then after watching Charlie and the Chocolate Factory one night with the kids, and realising Charlie's last name, I decided if I was to do a stout it had to have something to do with chocolate."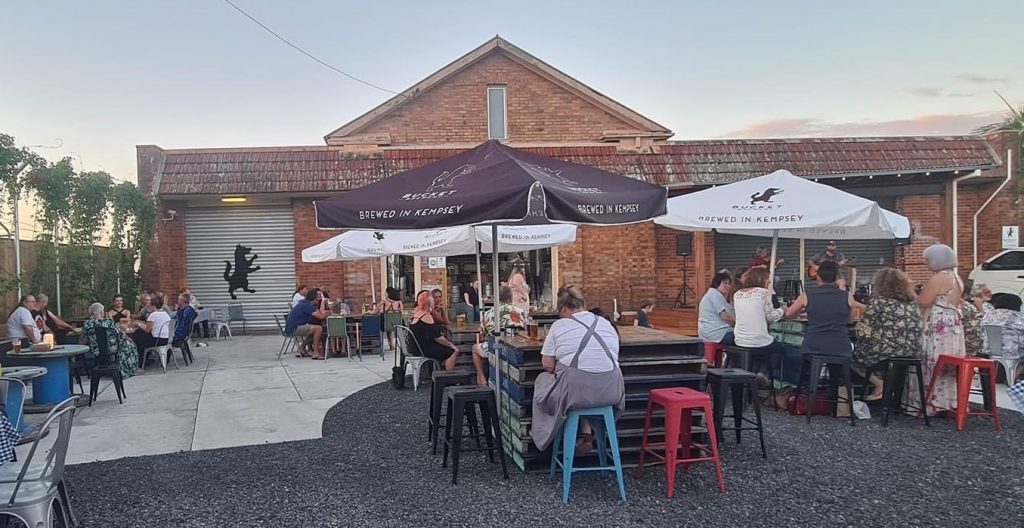 The brewery is situated in an picturesque old warehouse overlooking the river in Kempsey. Business has grown substantially since Sam took leave from his position as a physics teacher four years ago to turn a long-time hobby into his day job. Bucket Brewery beer is now stocked between Woolgoolga and Port Macquarie and out west to Tamworth. 
A Berry Local Beginning
In October 2020, Amanda Preston, chief organiser for Bucket Brewery, put up a Facebook post asking the Macleay community to "pick a bucket for Bucket". They were after as many local mulberries as possible in order to brew the seasonal mulberry beer. The post caught the attention of ABC Mid North Coast as well as the Prime7 news crew. An influx of kids keen to make some pocket money brought in bucket after bucket, meaning the brewery had enough for three batches of the Macleay Mulbeery.
The business grew from there. Bucket Brewery now offers food and live music events, alongside tasting tours and functions. The Bucket Brewery style emphasises local flavours, building on established brewing methods. Sam has created a light 'champagne' beer that emulates Kolsch beer from Cologne in Germany. The Buckets version is called Kempsch, to honour Kempsey.
#Keeping Local Alive
Sam admits that Kempsey gets a bad rap sometimes and says that it's an unfair assessment. Determined to focus on the town's strengths and assets, he's working to make a positive contribution.
"The more things we make in Kempsey the better," he says. "I'm hoping that one of my kids will take over in the future."
Sam's noticed an increase in interest after recent campaigns encouraging people to shop and support businesses in their own backyard. As a reaction to the covid shutdowns threatening many boutique breweries, the #keepinglocalalive campaign emerged. And is still thriving.
Road Trippin'
"We've had a lot of road trippers drop in as they travel up and down the coast," he observes. "Stone & Wood in Byron is a common destination, but people are visiting the smaller breweries on the way, too." The brewery is open for tastings and tours, helping to make Kempsey a tourist destination.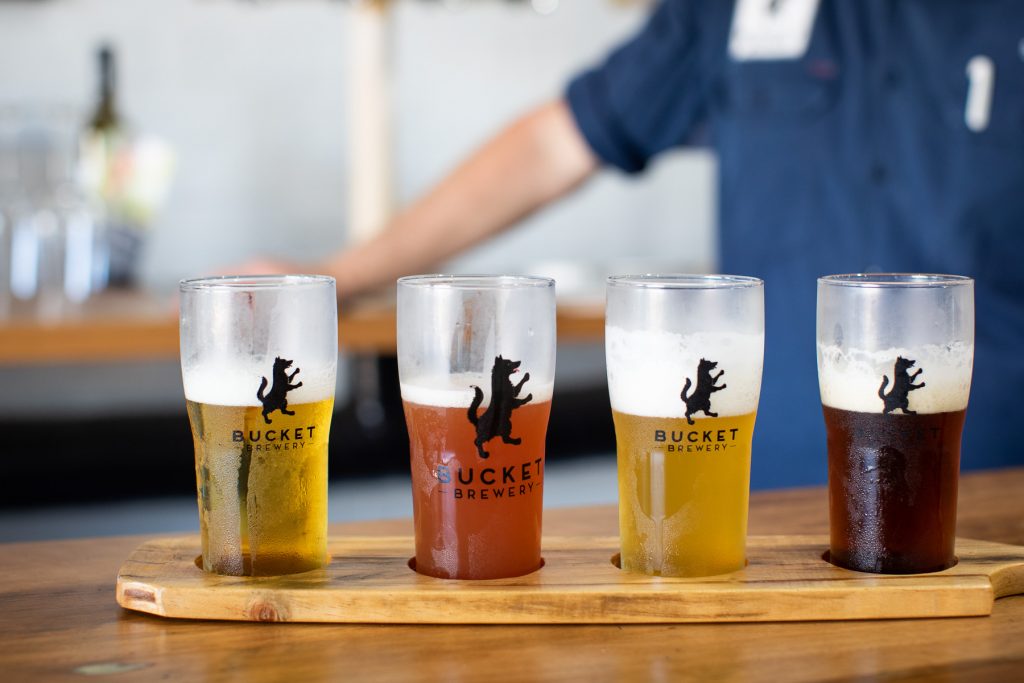 Bucket Brewery is open Monday to Friday and on Saturdays when the Prestons aren't playing cricket. The locally brewed and canned beer is stocked at Ritchies SUPA IGA Plus Liquor at Port Central. You can also order online or give someone special a gift card.
Flowers and chocolate beer for mum this Mother's Day?