Depot Cafe Coffs Central
Depot is a café in the heart of Coffs Central known for delicious food, boutique coffee and good old-fashioned customer service. Coastbeat spoke with manager David Cini about what makes Depot stand out.
Coastbeat: Tell us how you came to Depot?
David Cini: I guess you would say I was head-hunted? I was born and bred in Coffs Harbour but moved away to pursue my career in the hospitality industry. I was working for five-star hotels like Sheraton and Versace before we decided to move back to Coffs Harbour to raise our kids. I was running another café in Coffs Harbour when this opportunity came to me and I couldn't say no.
Actually, putting such a stylish café in a food court was a new challenge. We were a bit unsure as to how it would work – and six years later we're still going. We've created a destination within the food court. You can come up and grab a wrap if that's what you want; or you can come and have the whole experience: sit down, great coffee, delicious food and a bit of laughter.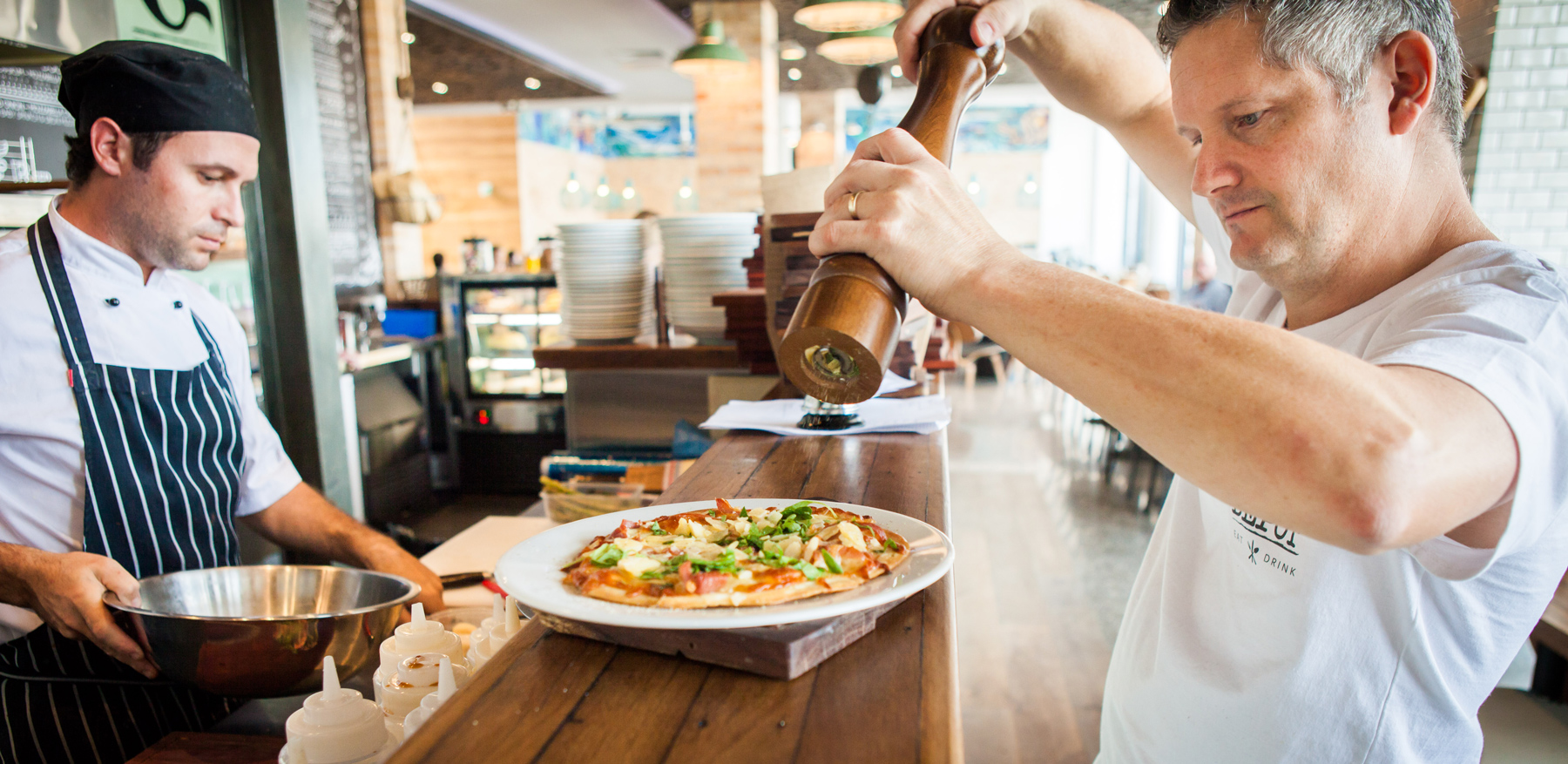 David garnishing a freshly made pizza
Coastbeat: What do you love most about the cafe?
DC: All the different people that we meet – the variety of people that come through the food court is incredible. I treat it as if someone was coming into my home. I love making people laugh and, in this industry, you get all types, happy and cranky. I love trying to turn those cranky ones around and give them a smile. Some you can, some you can't. We also have a great team here; we wouldn't be where we are without each and every one of them.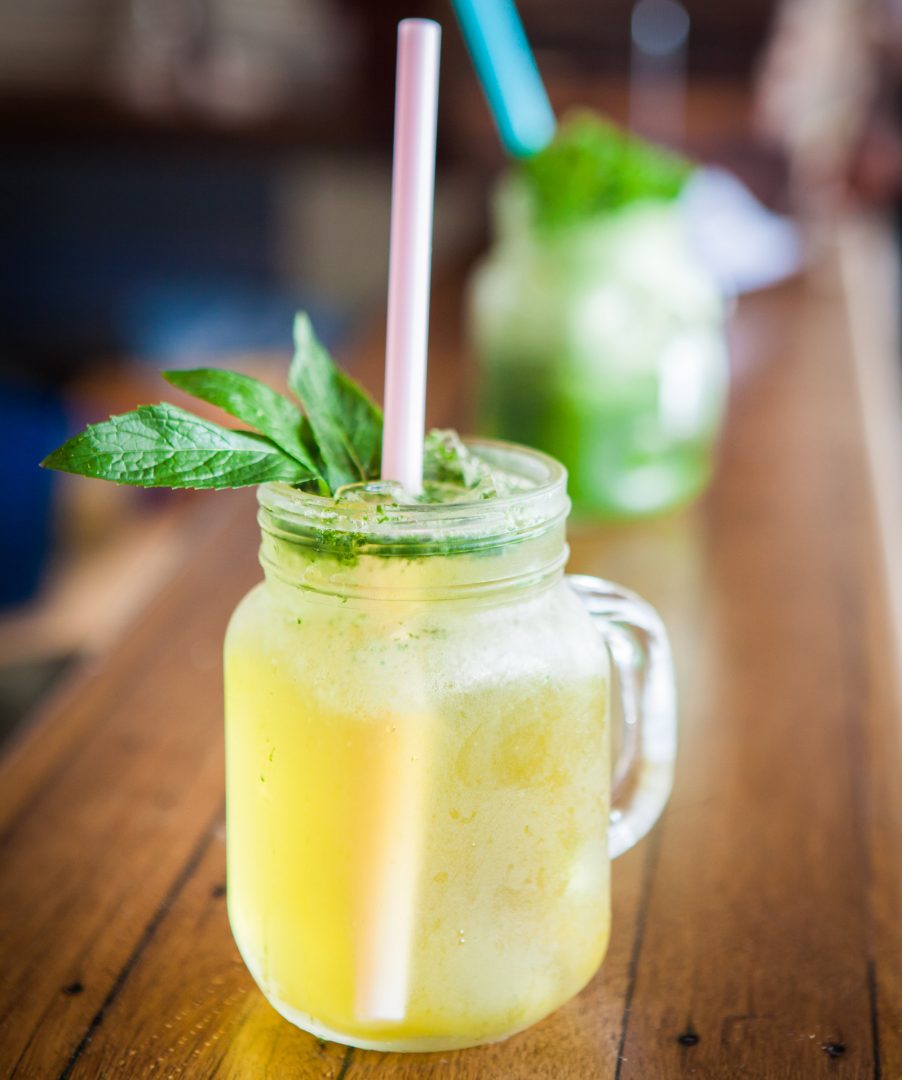 Freshly squeezed apple, pear and mint juice
Coastbeat: Can you tell us more about your team?
DC: A huge part of what makes Depot such a great place is the people who work here. We're all long-time locals with a passion for people and we collectively make it our mission to make people's day. Something really special to me is being able to have my son and daughter on the floor with me when they come home for holidays. Sometimes I even get all three of us one at once; that's always fun.
Coastbeat: What's the inspiration behind the menu?
DC: Our Head Chef, Scott Hardy, is exceptional. He also grew up in Korora before moving away for his career and he brings so much experience to the table. Scott has worked in five-star hotels and owned his own restaurant – those experiences influence our menu.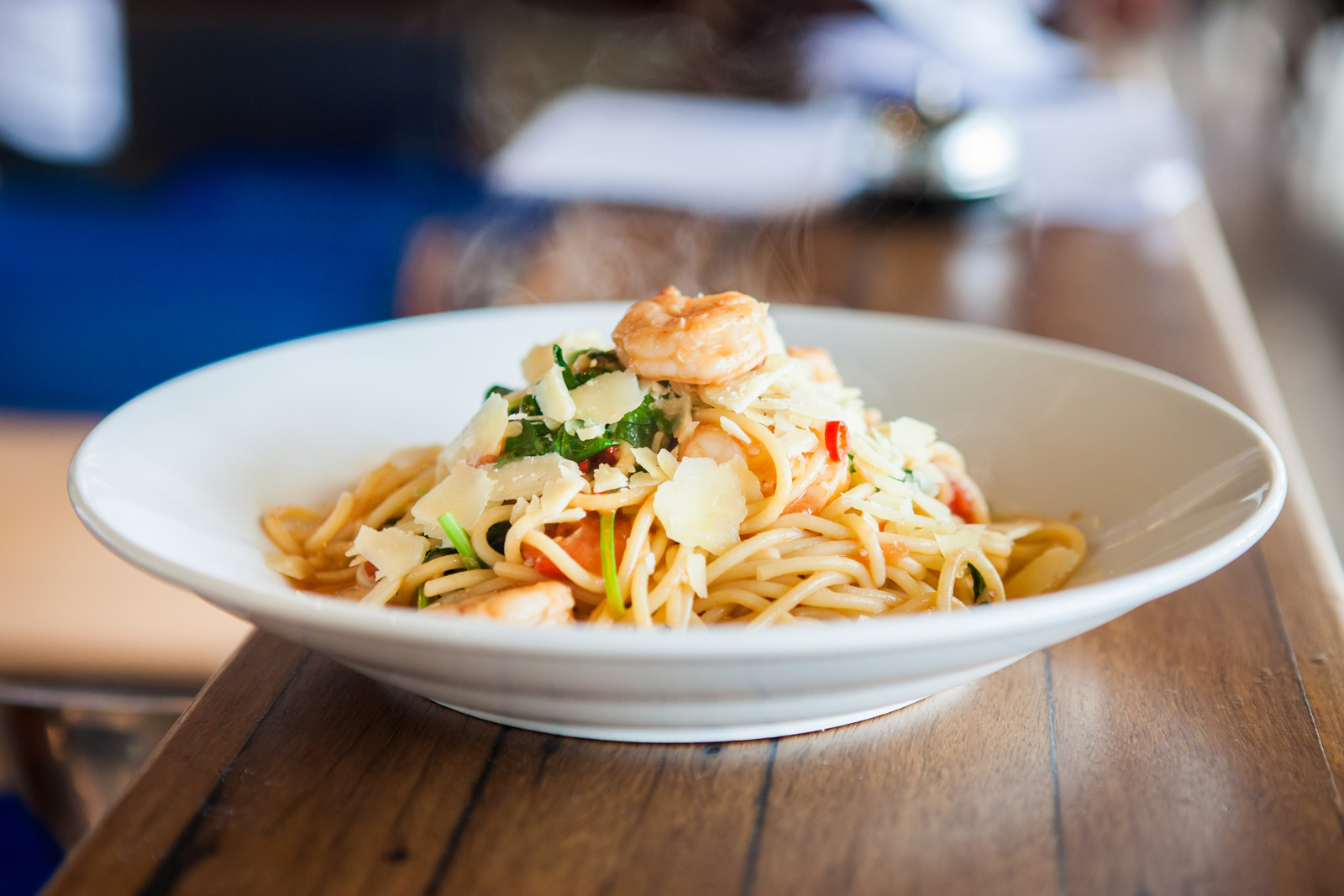 Fresh local ingredients star in Depot lunches
We have all your classic café dishes but like to add a bit of a twist as well, plus some new and fresh ideas. My favourite would be the sticky pork belly, it has a crunchy peanut brittle which is delicious – I snack on the peanut brittle probably more than I should! You can make it home by following our recipe – https://coastbeat.com.au/depots-sticky-twice-cooked-pork-belly-with-salted-peanut-brittle/
Our pizzas are always really popular too. They have homemade bases and we have different specials all the time.
Coastbeat: Feel Good Friday is becoming a favourite with your regulars – can you tell us more about that?
DC: Sarah Choice, our head barista, actually came up with the idea. People already love our Will & Co boutique coffee, but she wanted to take it to another level by writing little inspiring and happy messages on their coffee lids. We loved the idea and started Feel Good Friday a few months ago. We've had some great feedback. Many customers shared the messages with their work colleagues and a lot of people have come back and told us how much it brightened their day.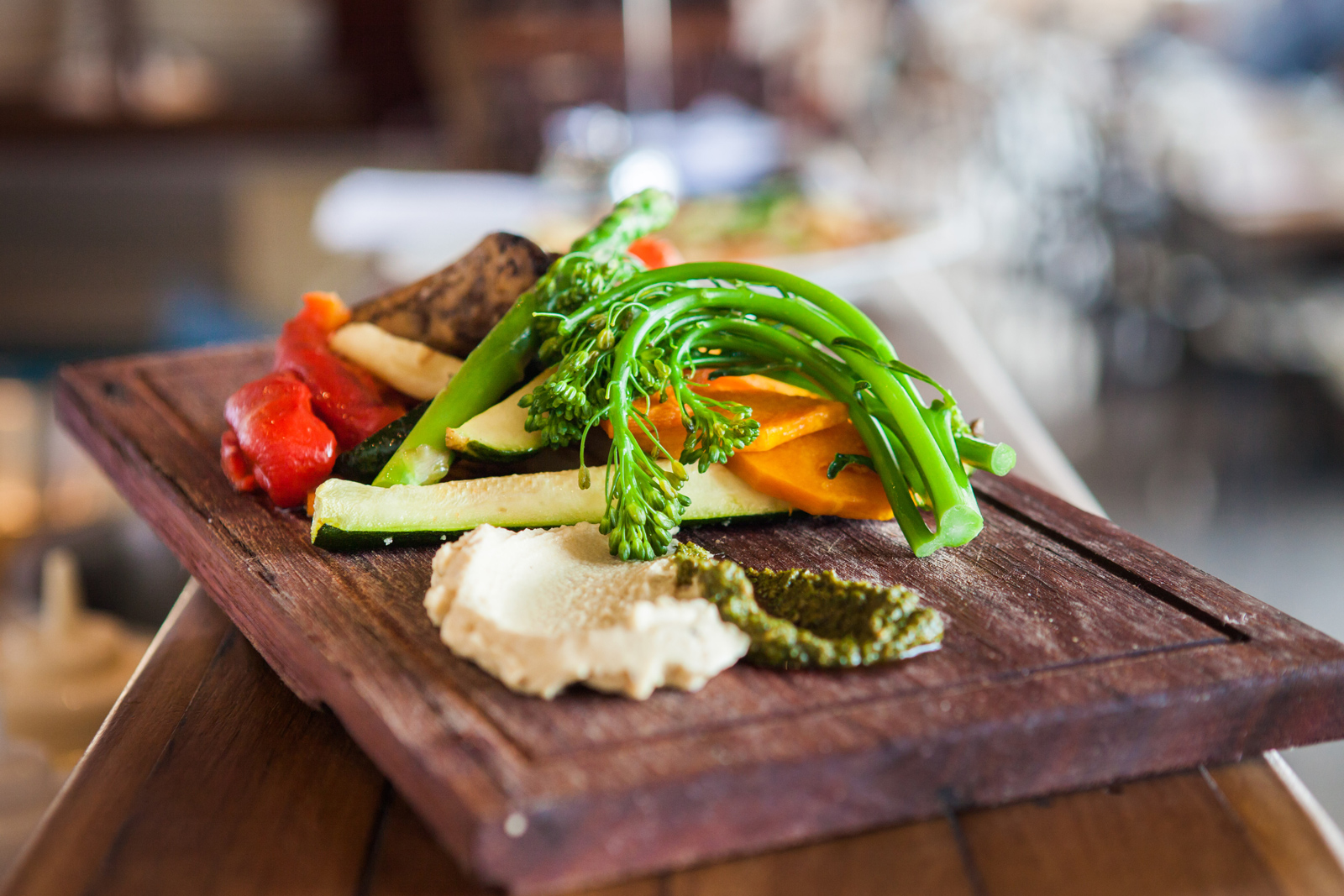 Vegetarian deli brekkie board
Coastbeat: What's your vision for Depot?
DC: We're actually looking to expand into functions. This is such a great space and we'd love to use it as a hub to bring the community together. We've done a few functions but we're looking to ramp that up and host events, be it parties or business launches.
In February we hosted a fantastic event for Coastbeat. Everything looked amazing and we had wonderful food, a band playing, and a cocktail bar set up too. Those in attendance on the evening were so complimentary about the atmosphere and the complete transformation of the areas we used, both inside and out on the terrace.
Depot Café is located at the Food Terrace, Level 1, Coffs Central. Pop in for a coffee, meal or just to say hello to David, Scott and the team. To enquire about Event Hire, call David on Ph) 6651 1812