Meet the Maker: JMW Jewellery Designs
Don't call Joanne Winter a jeweller. Or a silversmith. She's a Coffs Coast metalsmith who works with silver, copper, brass and gemstones, but not the really 'bling-y' ones. For just over three years, Joanne has been making and selling her creations. We visit her at the JMW Jewellery Designs workshop and see what it takes to fashion fine pieces. 
Learning Online
"This artform is flourishing!" Joanne Winter says. "There are so many people out there who want to do it."
Joanne had been drawn to metalsmith for many years before she made an attempt. Largely self-taught, she learned the craft via Instagram, YouTube, trial and error. 
"I've always wanted to do this but had to wait for the internet to be invented!" she laughs. 
Makers Supporting Makers
Joanne says she has found a lot of support from other makers in the metalsmith industry. Whenever she's sought information on equipment or clarification of terminology, it has been enthusiastically offered. And there have certainly been a lot of questions.
"Every time you make something new, it's a learning curve," she explains. "So, if anyone ever asks me questions, I'm happy to help them because I know how tough it can be."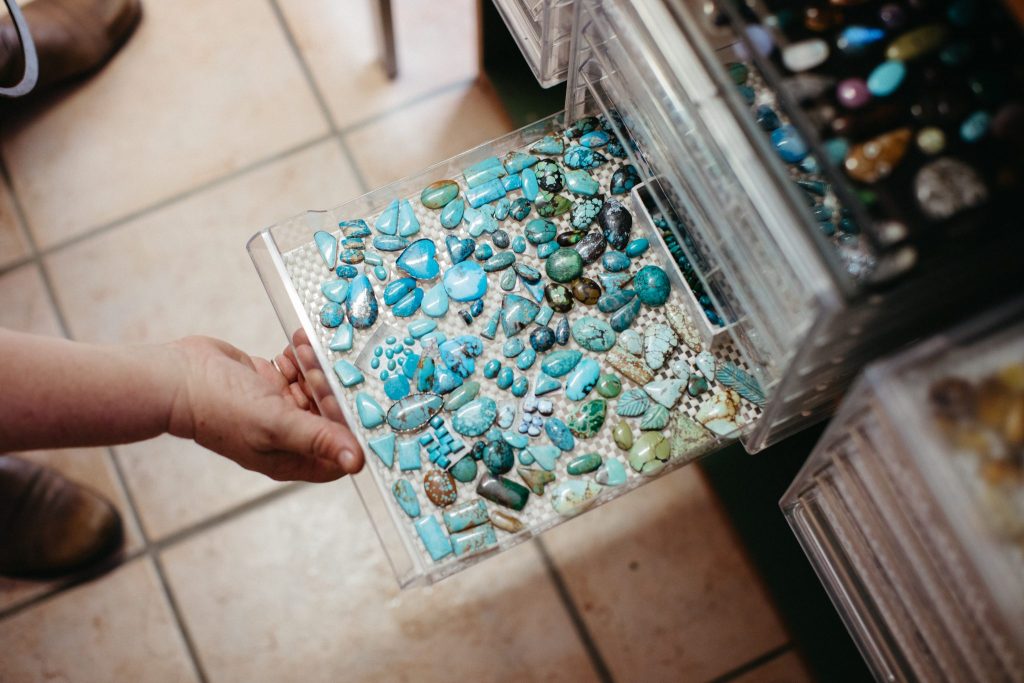 Not content to use pre-cut gemstones, Joanne joined the Coffs Harbour Lapidary Club where she cuts and polishes her own. She finds fulfilment in being able to create an entire piece of jewellery herself.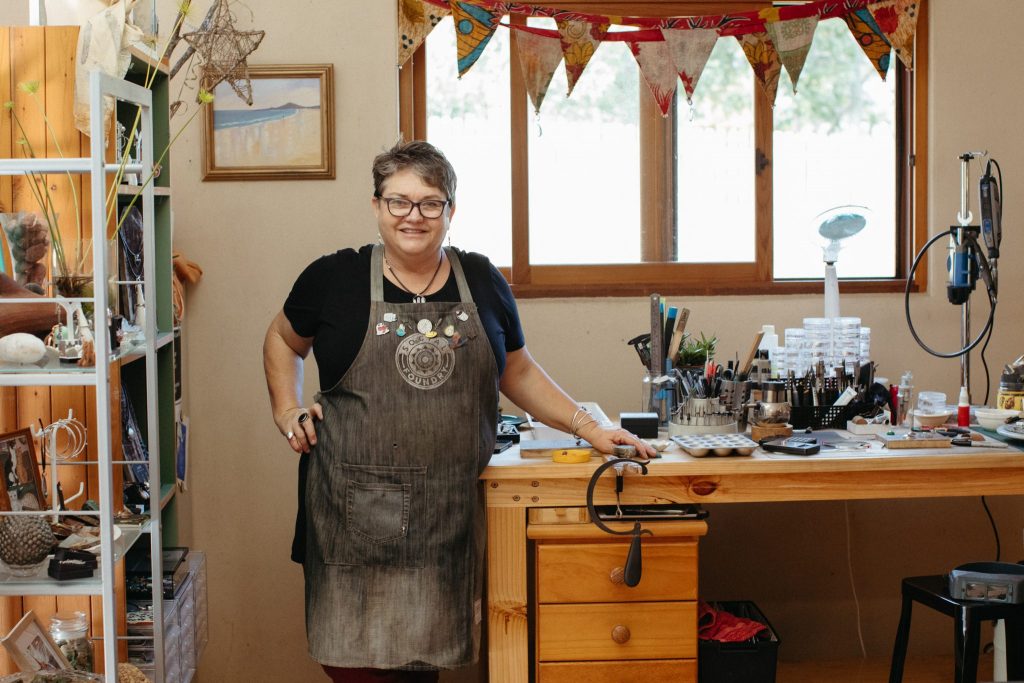 Marvellous Markets
Last Christmas, Joanne signed up as a stall holder at the Coffs Central Christmas Makers Market. Since then, she's continued to sell at the weekly Thursday markets. 
"My jewellery friends on the internet are so jealous because they see what Coffs Central provides for its local makers and artisans!" Joanne laughs. "We don't have to set up marquees or worry about the weather – there's a place for us to go as makers and sell our wares without the hassle of a typical market."
Visit Joanne at the Coffs Central Markets every Thursday between 9am and 2pm