Meet the Chefs at Ootoya Japanese Sushi Bar
Coastbeat chats to Chef Kim and Chef Koo from Ootoya in Coffs Harbour. The restaurant is in the heart of town and delivers delicious and authentic cuisine.
Cb: Tell us a little about yourselves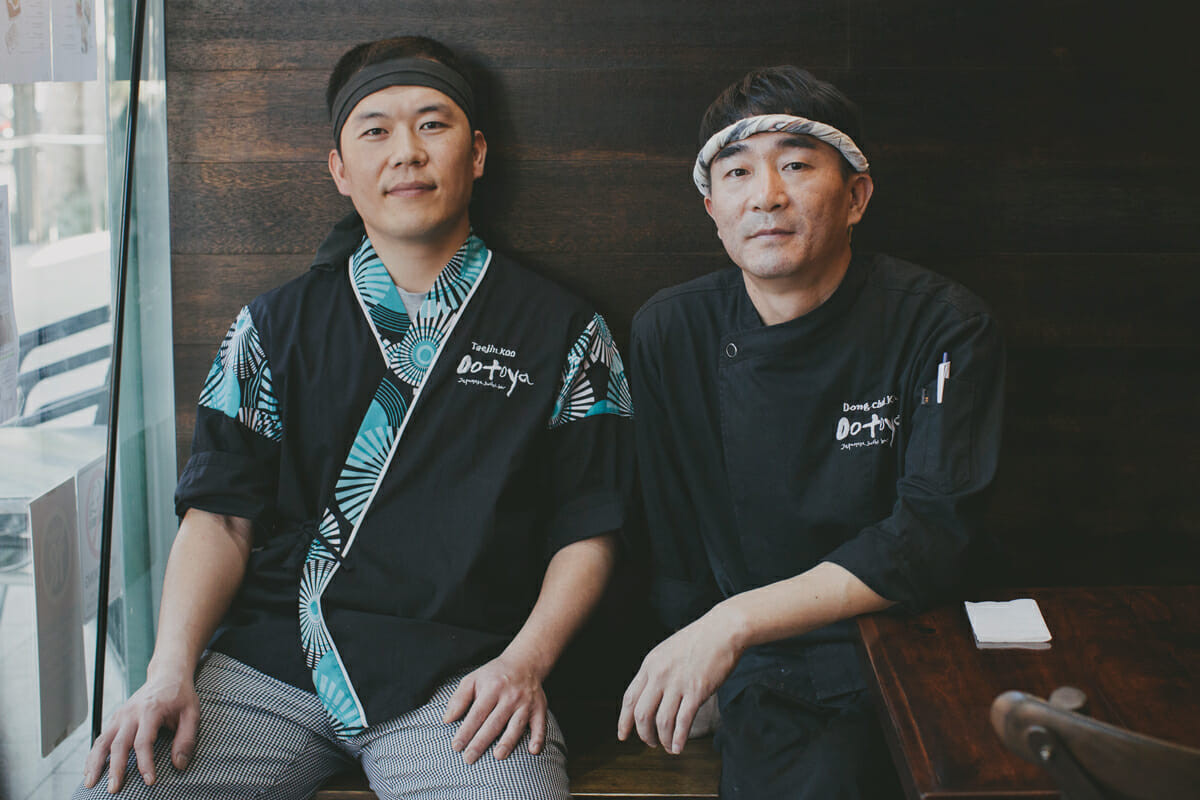 Chefs Koo (left) & Kim (right) by Elize Strydom
Kim: While I grew up cooking, my professional career only commenced in 1998 when I started at cooking school in Korea. Cooking was always part of my childhood and I was inspired by my mum who is also a chef. I worked at a well-known hotel in Korea before moving to Australia where I spent a long time working as the hot food head chef at a large Japanese restaurant in Sydney.
Koo: For me, cooking started simply as a job but over time it became more and more fun. While working at various restaurants in Sydney my interest grew. Initially I moved to Port Macquarie, but I was keen to build up my own restaurant to run as it is wonderful to be a part of a successful business. As I was looking around for the right opportunity, I discovered Coffs Harbour and we opened Ootoya two years ago.
Kim and I are both part-owners at Ootoya. We first met about 10 years ago when working at the same Japanese restaurant in Sydney. We work well as a team.
Cb: How long have you lived in Australia?
Kim: I have lived in Australia for over than 10 years now and have always wanted to run a restaurant near the sea.
Koo: I too have lived here for over a decade.
Cb: As chefs, what are your areas of specialty?
Kim: My specialty is hot food.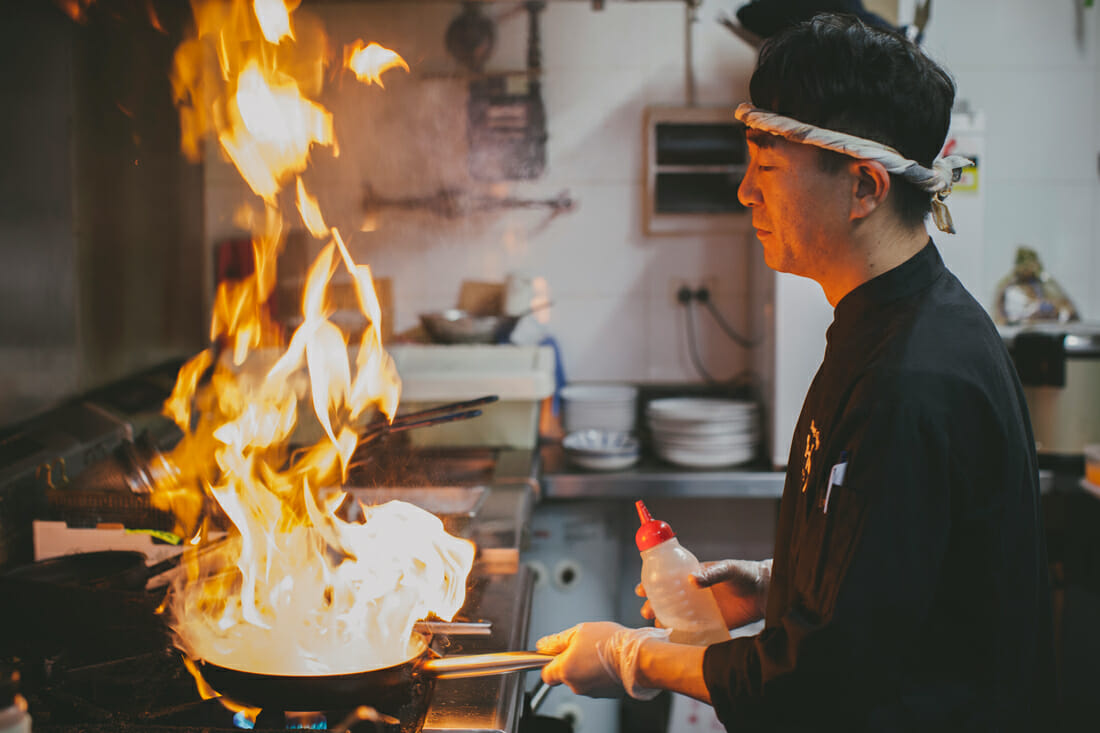 Chef Kim by Elize Strydom
Koo: I focus on the sushi and sashimi.
Cb: Any favourite dishes from the menu?
Kim: Yes, my favourite is the chicken teriyaki.
Koo: I love the chef's assorted sushi and sashimi. It's Ootoya's signature food and looks great on the plate. I'm always happy to prepare it.
Cb: And you also have some Korean dishes on offer too?
Our specialty dishes are Bibimbap which is Korean mixed rice with meat and vegetables and Bulgogi, our Korean BBQ Beef Dish.
Cb: What do you enjoy about working at Ootoya?
Kim: I am so happy to work with my old friend, Chef Koo. And even after so many years, I still have a great passion for cooking.
Koo: It brings me a lot of joy when the regular customers come in and greet me. I am interested in trying new methods of cooking and coming up with new dishes. Seeing a customer enjoy something I have prepared inspires me.
Cb: How do you like to spend your time away from work?
Kim: I spend most of my time with my nine-month-old baby and I also enjoy playing golf.
Koo: Like Kim, I love golf.
Cb: What do you most enjoy about life on the coast?
Kim: I get the opportunity to scuba dive!
Koo: Being able to take my family (my wife and I have twin boys, aged two and a half) to the beach.
Thanks so much Chef Kim and Chef Koo
For a Nori Roll recipe from Chef Koo click here.
Ootoya Japanese Sushi Bar is on the Ground Floor of Coffs Central in Harbour Drive. They are open seven days a week. Phone 6651 7770.