Meet the Chef Kenny Liang, Moon Dragon
A fusion of fresh authentic Chinese dishes and unique Asian cuisine, Moon Dragon at Moonee Market has fast become a crowd favourite among locals and tourists alike.
Coastbeat chats to head chef, Kenny Liang, about bringing this touch of Asia to the northern beaches.
Cb: Tell us about your background.
I was born and raised in Guangdong, China. When I was 16 years old, we moved to Australia as a family so I could further my studies. I have been cooking professionally since arriving in Australia. It's a real passion of mine. I feel very fortunate to now call Coffs Harbour home – it's such an amazing place to live.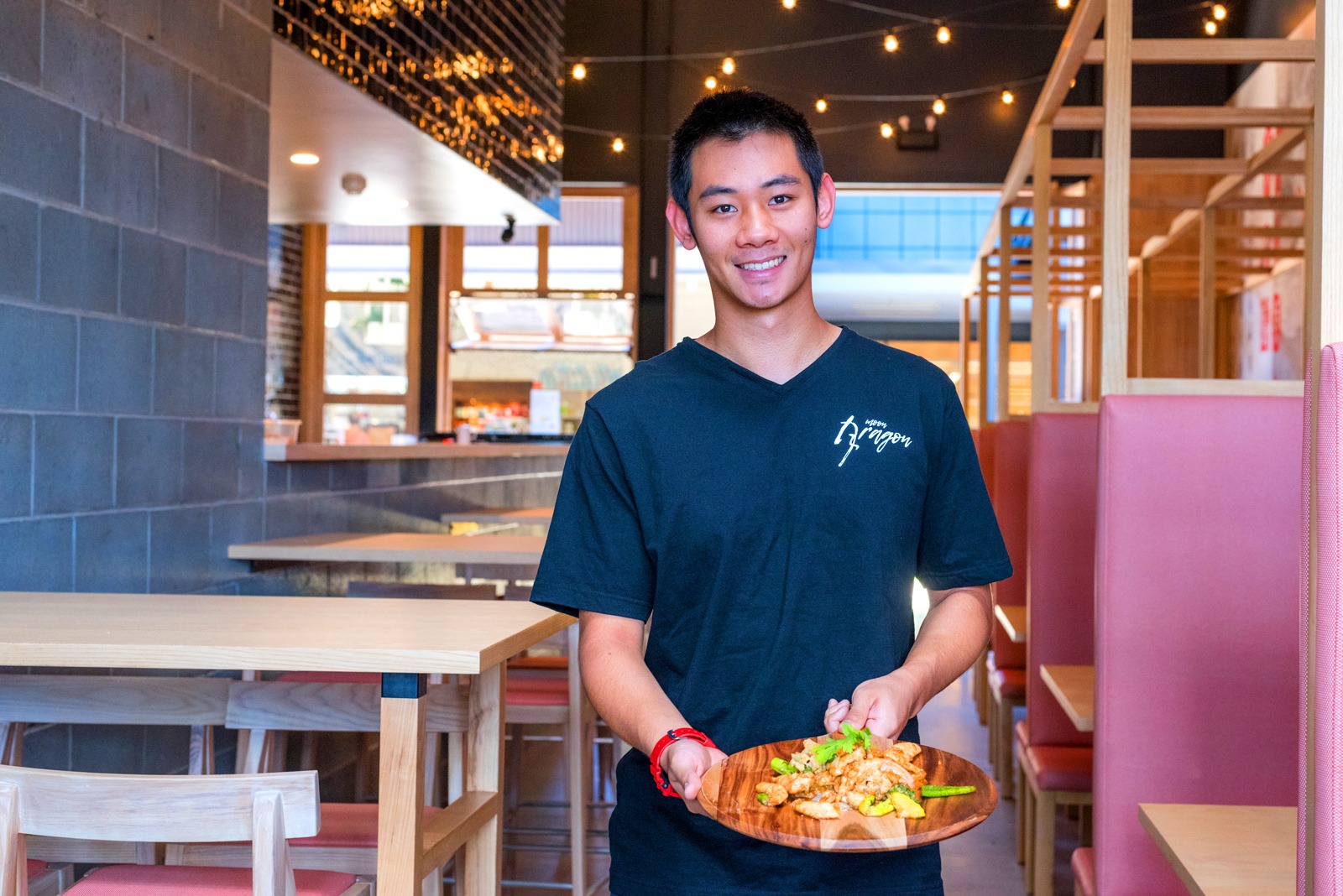 Cb: What is the inspiration behind Moon Dragon?
We really wanted to bring something different to the northern beaches. We sought to develop and offer a combination of the old 'favourite' Chinese dishes with other more traditional dishes. Plus, we've introduced some fusion foods for those willing to try new things! We also wanted to expand on our existing business in Coffs Harbour, Dragon Chinese Restaurant and we're really excited to now share our great dishes, fantastic service and overall wonderful dining experience with locals in this area.
Cb: Tell us about the Moon Dragon team?
The team is great and works really hard to create the ultimate dining experience for our patrons. My aunty and I work with a line-up of great waitresses and waiters. The team consists of me (head chef), Jackie (sous chef), Kimmy (deep fryer), and seven waiters and waitresses that all help to keep the business ticking.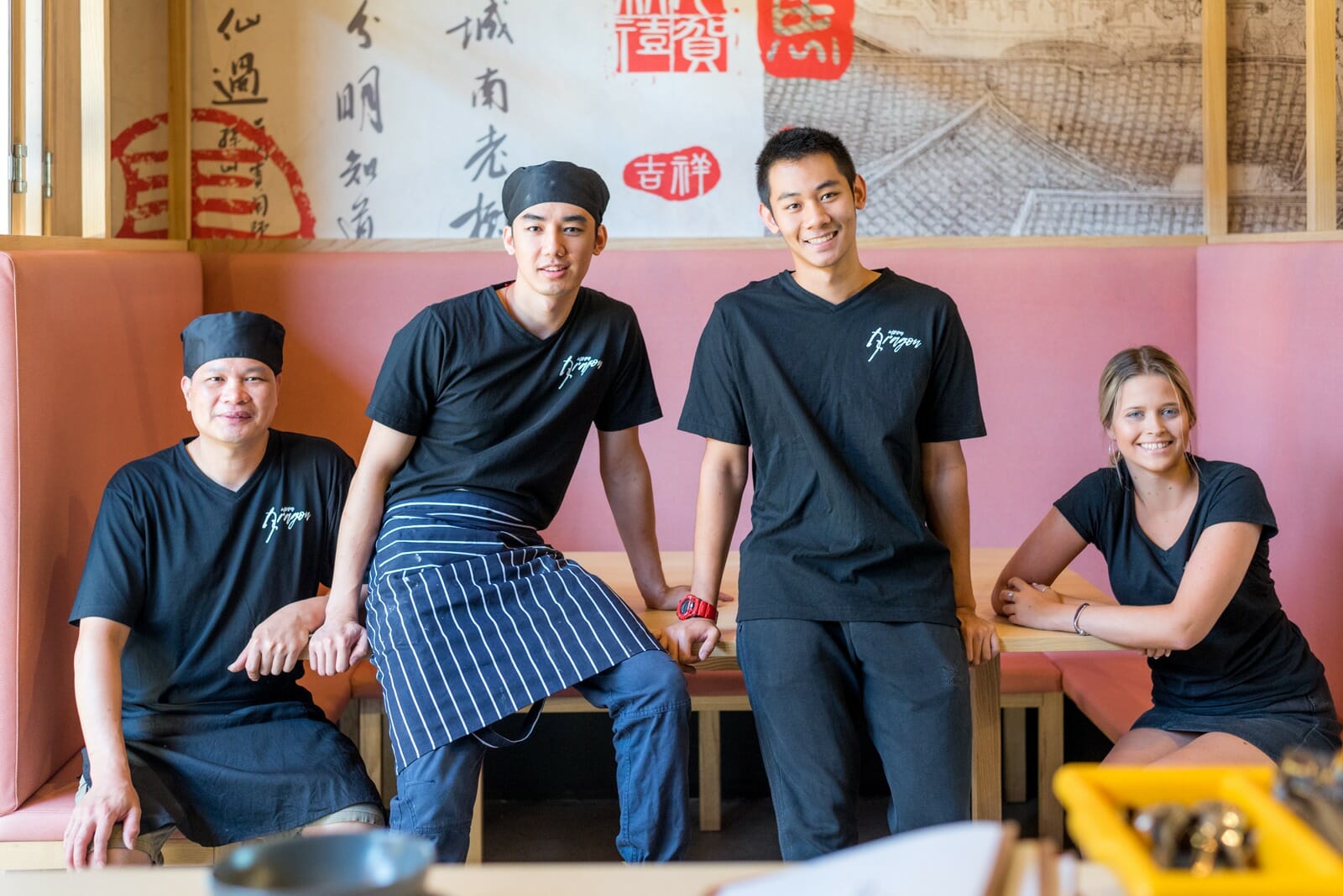 Cb: What is your vision for the restaurant?
Our goal is always to serve great authentic Chinese food to locals across the Coffs Coast whilst growing our business as much as we can.
Cb: What is the inspiration behind the menu?
 We understand that people have different tastes when it comes to Chinese cuisine, so we've really tried to cater for everyone. This is part of the reason we have traditional Chinese dishes, a few fusion options and other specialised and unique Asian dishes.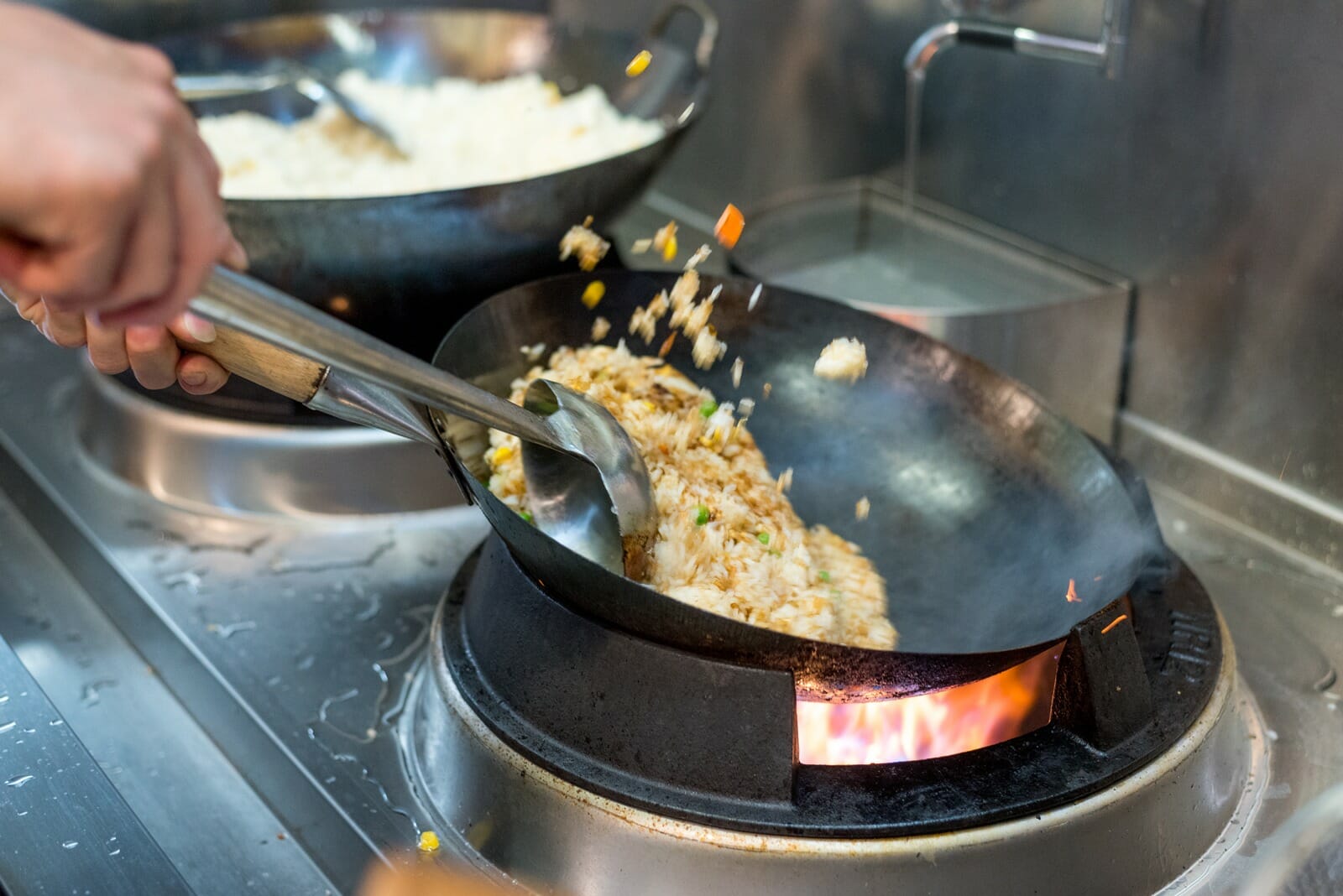 Cb: What makes Moon Dragon unique?
 I believe it is unique in the fact that we not only sell the archetypal Chinese cuisine that you're used to seeing but we make other foods that you're not used to seeing in Coffs Harbour. Also, our degustation 8-course meal or 11-course meal is completely different from other restaurants and we've received a lot of positive feedback from it.
 Cb: What are your preferred spices to cook with?
 It sounds very simple – but salt and pepper are actually my favourites to cook with! I think Chinese cuisine really lends itself to the simplicity of these spices – and funnily enough, a lot of our salt and pepper-based dishes are our top sellers.
 Cb: How do you best unwind from work?
 Away from work, I enjoy hanging out with my wife and travelling to different parts of Australia as much as we can. I also enjoy watching movies and trying other restaurants and different cuisines to learn more about food and gain inspiration for dishes I may cook in the future.
Thanks so much Kenny.
Moon Dragon is located at Moonee Market. They are open 7 days.
Ph) 6653 7888 or find them on Facebook – Moon Dragon