Massive Beach Clean Up on Christmas Island
How much marine debris would you expect to pick up on a single beach? In just one day, 975 kilograms was removed from Greta Beach on Christmas Island. Volunteers got their hands dirty as part of Sea Shepherd's Christmas Island Trash Bash clean-up campaign.
By Jeff Hansen
Where is Greta Beach?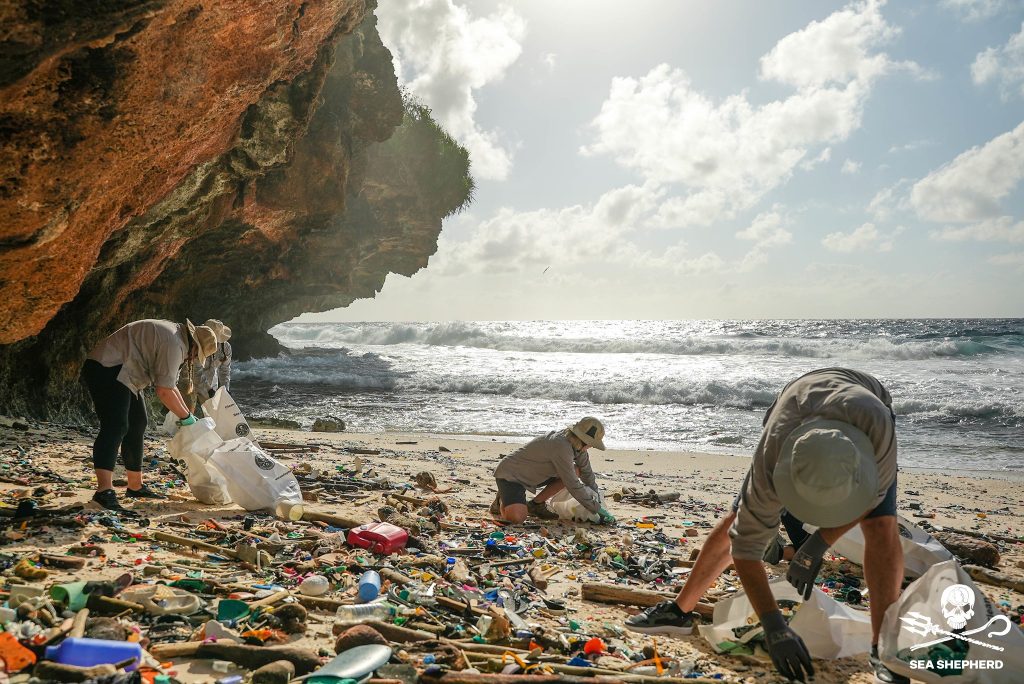 Why So Much Rubbish?
The adjacent cliff formation and small cove at Greta Beach traps marine debris that washes ashore. It has travelled by ocean currents from neighbouring countries in the region. Located on the eastern side of the island, Greta is a nesting beach for Green turtles so the removal of debris is helping to protect the survival of the species.
A Committed Clean Up Crew
Ferrying near a tonne of debris from the beach to the utes is a herculean task. It's up four flights of steep stairs and then a 300 metre walk through the jungle. A day in the life of a Sea Shepherd marine debris crew member is not for the faint-hearted!
What Happens to the Plastic?
Tanya from EcoCrab Industries joined us on the beach helping to remove the trash. Several types of the plastic collected during the Trash Bash will be taken to EcoCrab's workshop on the island which see the ocean plastic repurposed into reusable items.
Our crew will be back tackling the pollution issue at Greta and other beaches during Sea Shepherd's Christmas Island 2021 Trash Bash Campaign so stay tuned for more updates!
Want info on North Coast beach clean ups? Get in touch with these local groups.