Markets a testament to thriving local farming community
Markets a testament to thriving local farming community
Every Tuesday afternoon, Port Macquarie locals scurry to do their shopping with fresh fruit and vegetables, free-range eggs, beautifully sweet honey and a selection of dairy products all available from the Real Food Markets.
Some of these avid shoppers pre-order their favourite spinach leaves, eggs or sheep's milk Haloumi so they don't miss out. An experience purely unique to the market environment, they walk around and chat to the local growers: the brains and brawn behind the produce they're buying.
After speaking with Cb, there's no denying the following four producers have something wonderful to offer those who frequent the markets.
Ewetopia
– Ian and Jill McKittrick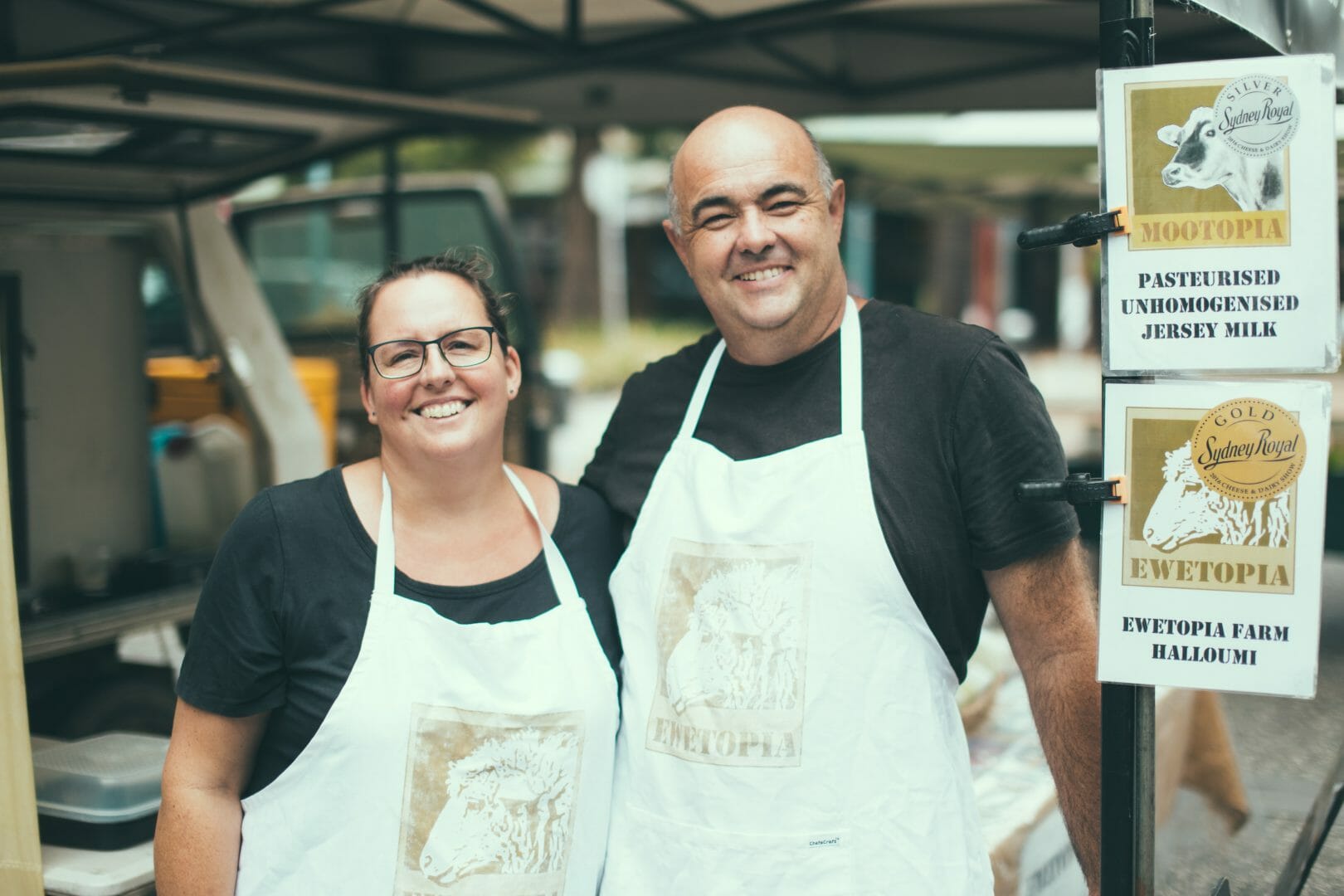 Meet Ian and Jill, cheese enthusiasts-turned-pro and loving every minute of it. Keen to escape the fast-paced Sydney city life, the savvy couple moved the family to the country – the mid north coast hinterland to be exact – 15 years ago and have never looked back.
Chuffed with their new way of life, they decided to take a local cheese-making course. And after several trials and tribulations in the kitchen, the McKittricks realised they were onto something.
Ewetopia offers a range of fine dairy products. From their ewe's milk, they make feta and haloumi and occasionally, a blue cheese and yoghurt. From their jersey cows, they bottle milk and yoghurt. The couple also dabble in soap by supplying their milk to a local soap maker.
The crowd favourite? Their award-winning ewe's milk haloumi, says Ian.
"It gives quite a different product to a cow's milk haloumi. There's something about the texture that works really well – it's beautifully soft and you get a silky feeling in your mouth."
Best part of your job? "We love making fresh produce accessible for our local customers," says Jill.
"We love our market regulars who enjoy spending time with those involved in producing the food. We like that the market provides the opportunity to build relationships with customers who can then feel involved in our story. You can't really get that any other way," she said.
What's in season? Despite the animals working on a timed milking schedule, Ian and Jill say they'll have a full range on offer for the upcoming season.
"We try to stagger our product range, so we can give our loyal customers the best that Ewetopia has to offer, all year round."
Eastward Farm
– The Bailey Family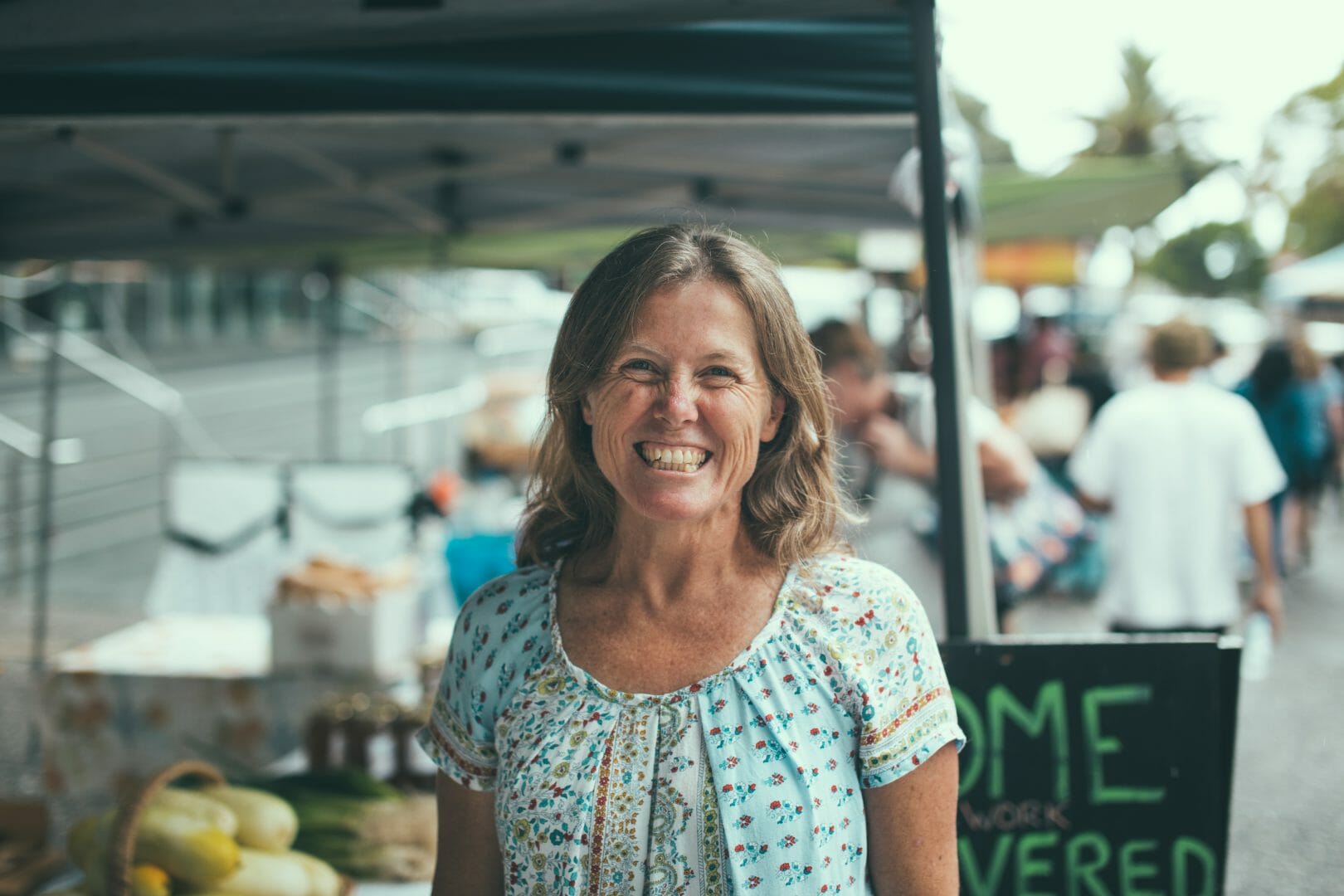 Located in the rolling countryside of Rollands Plains, the Eastward Farm is packed full of beautiful fresh vegetables of every kind. It's been two years since the Bailey family decided to turn their humble family garden into a commercial operation that spans several acres.
"We've always believed in good food and we think the farm is a great way to meet the needs of the community. I also think the local trend is shifting towards supporting local agriculture and sourcing food that is as fresh as possible," says Desley Bailey.
The Eastward Farm is an all-family affair, with Desley's three younger children part of the business. "It's a really good lifestyle for the kids, they get commission from working in the garden, plus, they really enjoy it."
Eastward Farm offers a range of vegetables, dependent on the time of year. "Basically, we try to grow whatever we can that's in season so that people can come and fill their fridge from us."
The crowd favourite? It's tough competition between the spinach leaves, succulent tomatoes and their homemade peanut butter.
"My son's peanut butter is really popular – he does a peanut butter, an almond butter and a cashew almond butter. We source the nuts locally which I think is really important," says Desley.
Best part of your job? "I love meeting the customers and having that face-to-face interaction. Customer loyalty is built from that which is really nice."
What's in season? When it comes to vegetables, autumn is a great time of year. According to Desley, the only thing they're unlikely to have is corn and tomatoes but they'll have plenty of other vegetables to choose from.
Honeycomb Valley Farm
– Anna Featherstone & Andrew Campbell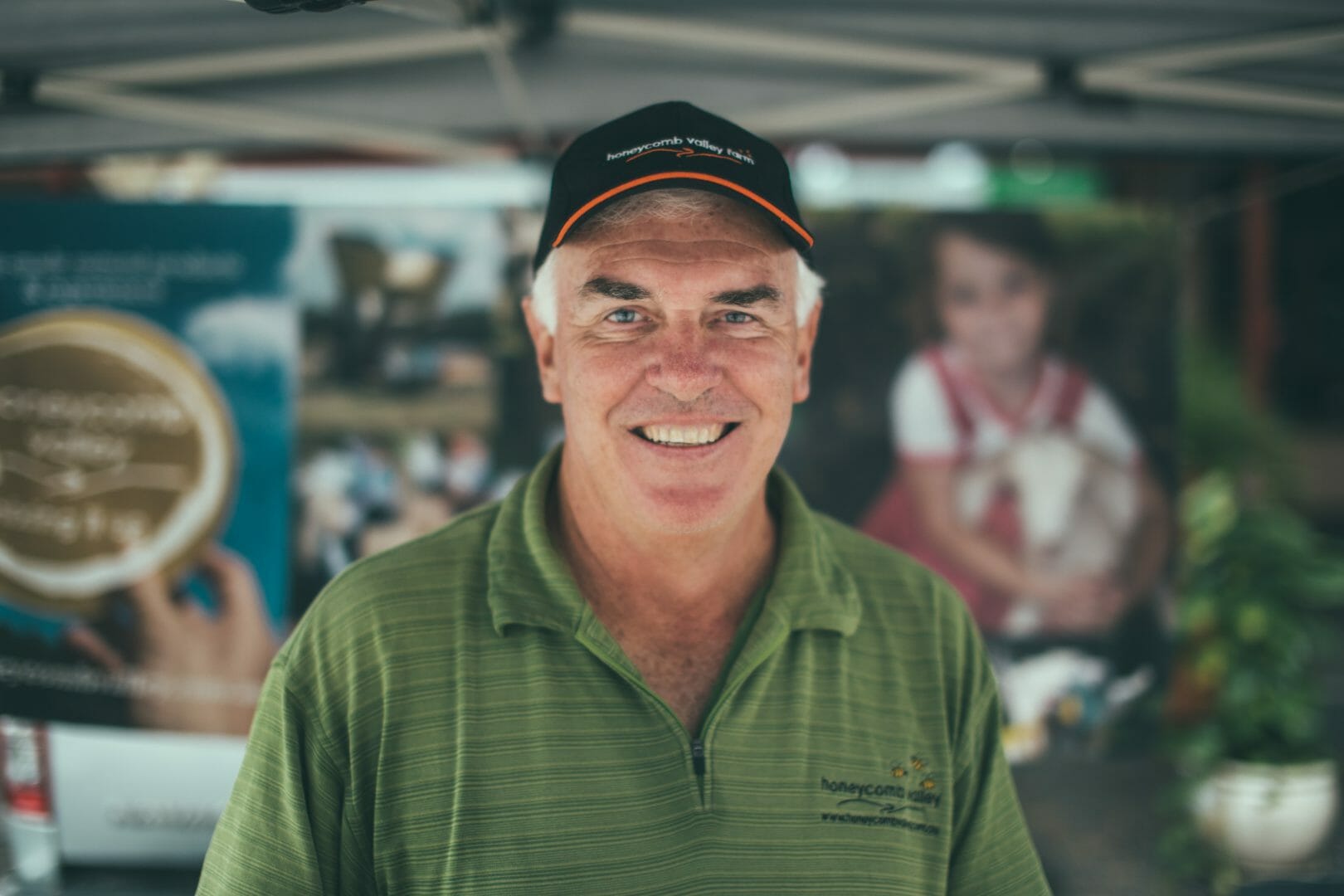 It takes heart, soul, mind and plenty of muscle to keep Honeycomb Valley Farm ticking along, says Anna Campbell, but she wouldn't have it any other way.
Their 90-acre farm in Nabiac is home to honey and native bees, alpacas, goats, sheep, cows, chooks, horses and hundreds of plant species including turmeric, lemon balm and much more.
Recently, they combined forces with another local who is also a third-generation beekeeper. Anna says Honeycomb Valley can now offer their local customers a range of honey from 1,500 hives. The farm produces coastal honey like ironbark and brush box as well as special harvest honey such as yellow box and apple box.
The crowd favourite? "Our chilli honey and habanero honey is very popular," says Anna.
According to Anna, there's a honey for every palette. "It's hard to really pick a standout because all our customers' tastes are so different. If we've got three honeys in one season, someone will like each of them – there's not one favourite."
Best part of your job? For Anna, feeling connected to the earth and seeing the sky every day are definite perks.
"I love watching the plants grow over the years and feeling the pace of the seasons." Anna says she's particularly enjoying her recent foray into writing, with two recently published books; 'Small Farm Success Australia – How to Make a Life and a Living on the Land' & 'Honey Farm Dreaming', where Anna shares a number of her organic balm recipes using beeswax.
"It's just good to get this information out of your head and onto paper. I want every farmer to have these recipes," she said.
What's in season? In the bee-world, this is a fairly complicated question.
"The seasons are a little all over the place at the moment – it can vary quite a lot. There should be ironbark and brushbox and maybe even yelllowbox, but you can't guarantee anything. It's really up to nature," says Anna.
Hand'n'Hoe Organics
– David, Tristan and Keiran Flinter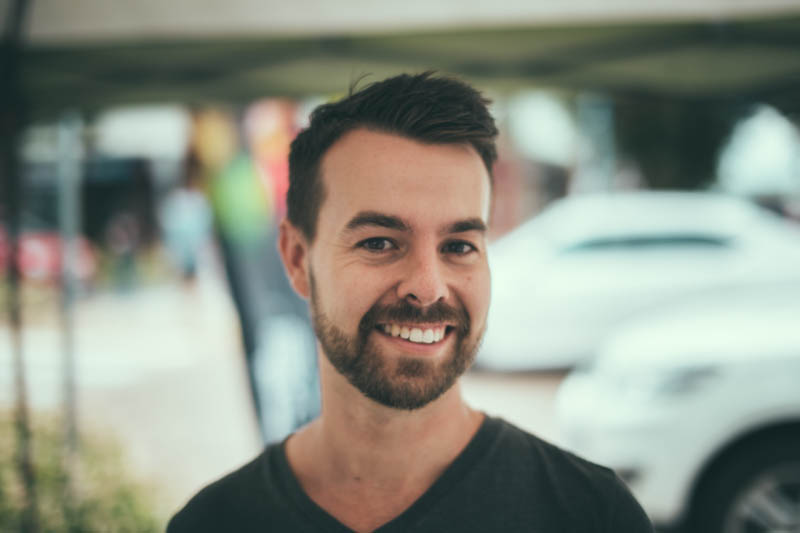 Certified organic macadamia farm, Hand 'n' Hoe, has been a local favourite for more than 20 years. The father and son business has won several awards and are clearly onto a winner.
Hand 'n' Hoe grow and harvest a selection of macadamias and have a range of products including natural kernel, honey roasted, salted roasted as well as chocolate coated in dark, milk and white chocolates. They also make spreads and oils.
Despite starting from very humble beginnings, Hand 'n' Hoe Organics now sell their quality nuts at markets as far south as Sydney and the Blue Mountains, here in Port Macquarie and at several farmers' markets in between.
"We also supply over 200 different organic and health food stores around Australia," says Keiran.
Crowd favourite? "Our most popular options would have to be the natural kernel and macadamia spreads, particularly the roasted crunchy," says Keiran.
Best part of the job? Positive feedback from the local community is what keeps the Flinter family going.
"Being able to produce and supply such a quality and sought-after product is really satisfying," says Keiran.
"Some of the small-town markets we do are our best actually as more and more people are recognizing the benefits of supporting local producers and taking comfort in knowing where their product comes from."
What's in season? Hand n Hoe harvest once a year, from April to July. During this time, they target certain varieties of macadamias as they ripen in the middle of autumn, so watch this space!
For updates on the Real Food Market you can find them on Facebook here.