Tea with B – Make Moroccan Mint Tea
Bridgette 'B' Vartiainen is the vibrant and vivacious owner of Red Sparrow Tea Company at Coffs Central. If you're lucky enough to have met B, you'll know how passionate she is about all things tea! Over the next few months, Bridgette will be having a cuppa and a chat with some of her favourite Coffs Coast locals. In the first episode of Tea with B, Bridgette shows Coffs Central's Lucy Sittczenco and Coastbeat's Elize Strydom how to make fresh Moroccan Mint Tea. Watch the video above and find the directions below.
The first 100 people to purchase a bag of tea from Red Sparrow Tea Company will receive a FREE Moroccan Mint Tea!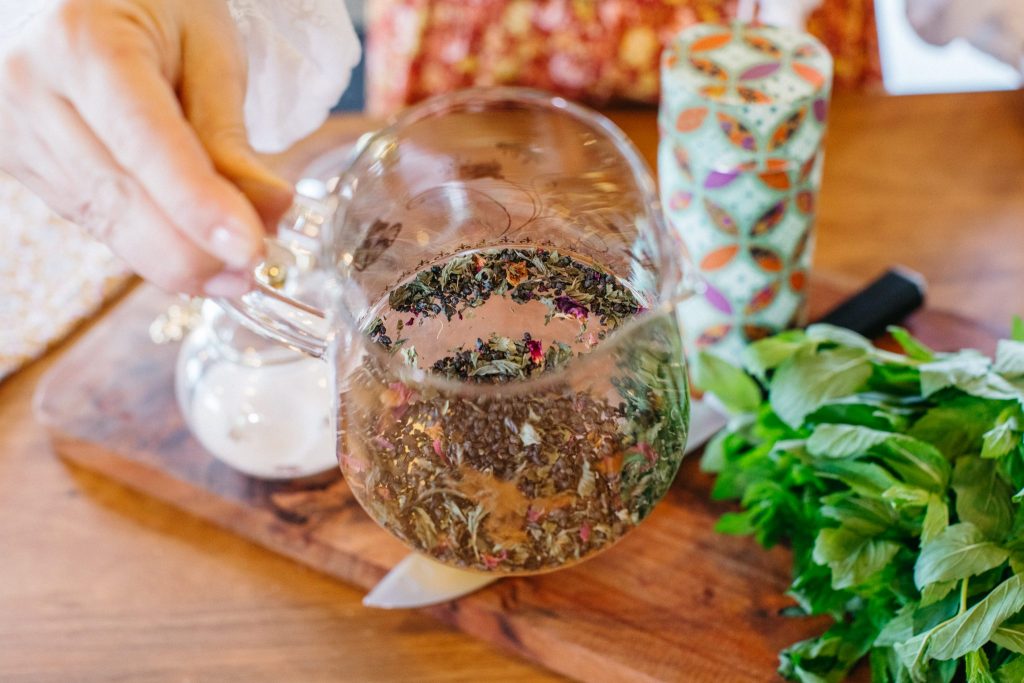 In Morocco, it is custom to serve guests mint tea on the arrival. In honour of this tradition we have combined organic spearmint, peppermint, gunpowder green tea and a sprinkle of rose petals, offering a lively and refreshing taste.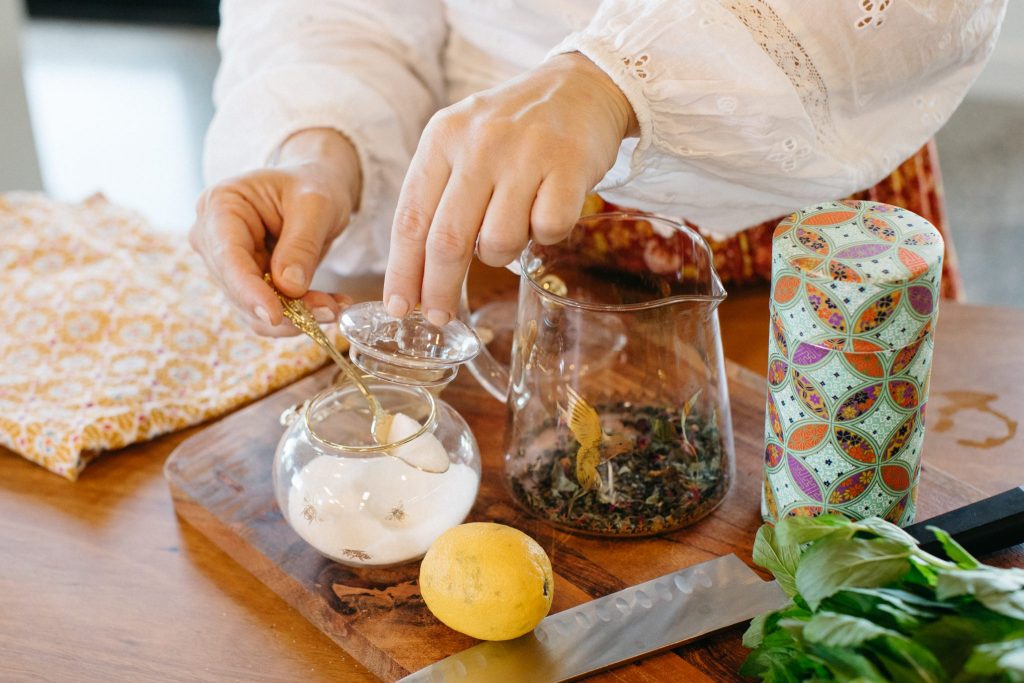 The subtle sweet tones are perfectly balanced with the bold flavours of gunpowder green tea. Red Sparrow Moroccan mint tea can also be served chilled with a slice of lemon.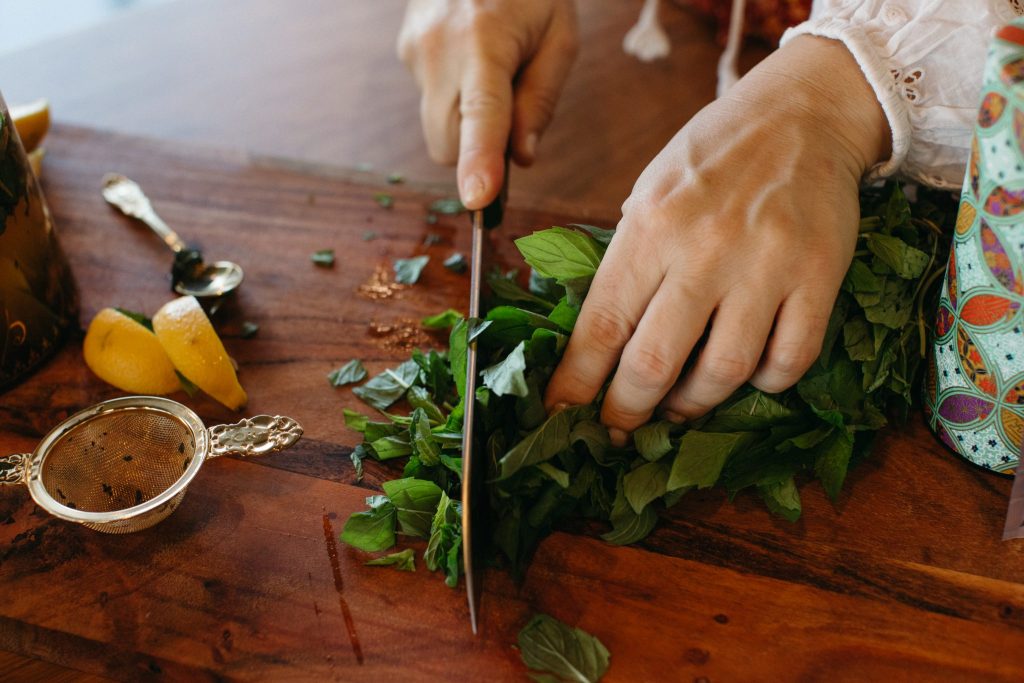 Ingredients
Two heaped teaspoons of Red Sparrow Moroccan Mint tea
Six-eight fresh spearmint or mint sprigs plus more to garnish
Five cups of boiling water 
Three tablespoons of caster sugar (or to taste)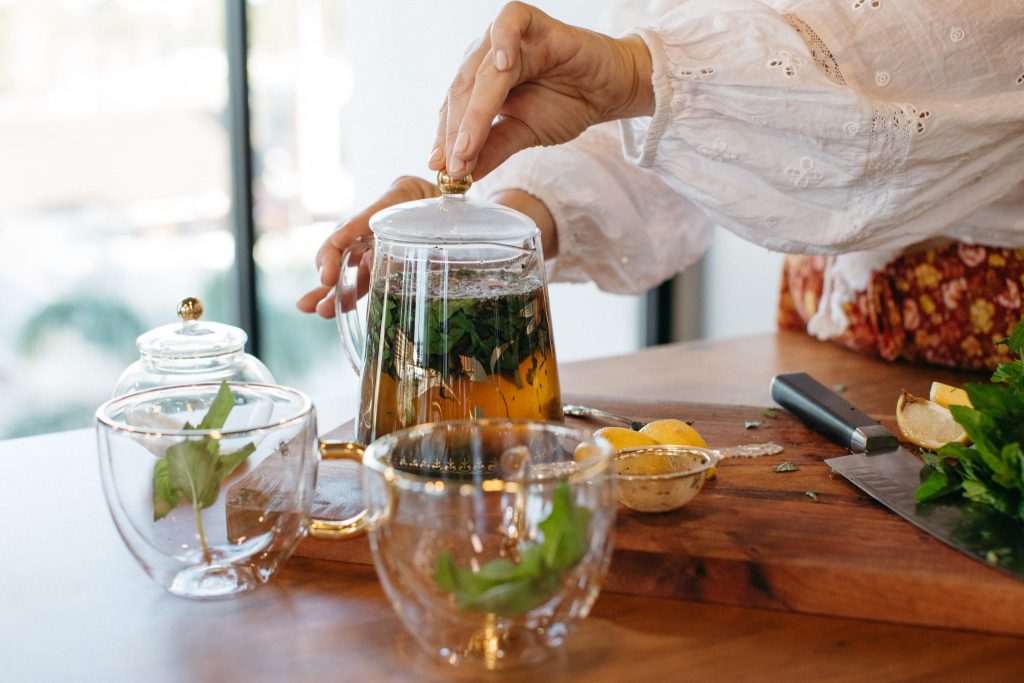 Moroccan Mint Tea Method
Place teapot and pour in 1/2 cup of boiling water, swirl gently to warm the pot and rinse the tea.
Strain and discard this water, reserving the tea leaves in the pot. That first cup is very bitter which is why it is discarded.
Add the remaining water to the tea and let it steep for two minutes. 
Stir in the sugar and mint and let it steep for two-three minutes more.
If you have a traditional Moroccan teapot you will normally simmer it over heat before serving.
Serve in small heat proof glasses. If you fill each glass and tip it back in the pot this helps dissolve and distribute the sugar evenly.
You want a nice foam on the tea so always pour the teapot high above the glasses.
If you do not have at least a little foam on the top of the first glass then pour it back and try again until the tea starts to foam up nicely. Garnish with fresh sprigs of mint.  
The traditional guidelines for serving mint tea are that the person preparing the tea is the only person to pour the pot until it is empty and that each glass is handed to the right.
Enjoy! And don't forget, the first 100 people to purchase a bag of tea from Red Sparrow Tea Company will receive a FREE Moroccan Mint Tea sample!
Top Articles