Make a Refreshing Turmeric and Coffee Smoothie
Healthy food should also taste good. Alison Carroll is the founder of AC Healthy Solutions and a distributor of TurmeriX. She's based in Port Macquarie but you may have spotted her at markets in Laurieton, Forster, Pacific Palms and Gloucester. Coastbeat spoke to Alison about using the powerful powder in a refreshing and delicious drink.
Alison Carroll's turmeric journey started over four years ago when she sought relief from chronic knee pain. As she began to take turmeric, she noticed the pain subsiding. Alison says she was inspired to then share her experience with the aim of helping others.
"I've supported thousands of people as they use turmeric to overcome health challenges," she explains. "There's a lot of ancient wisdom and modern science surrounding its anti-inflammatory benefits."
Many customers have asked Alison for tips on how to take turmeric, so she developed an ebook. 'Turmeric the Magic of Curcumin' contains information on the healing power of turmeric as well as some of Alison's favourite turmeric-rich recipes.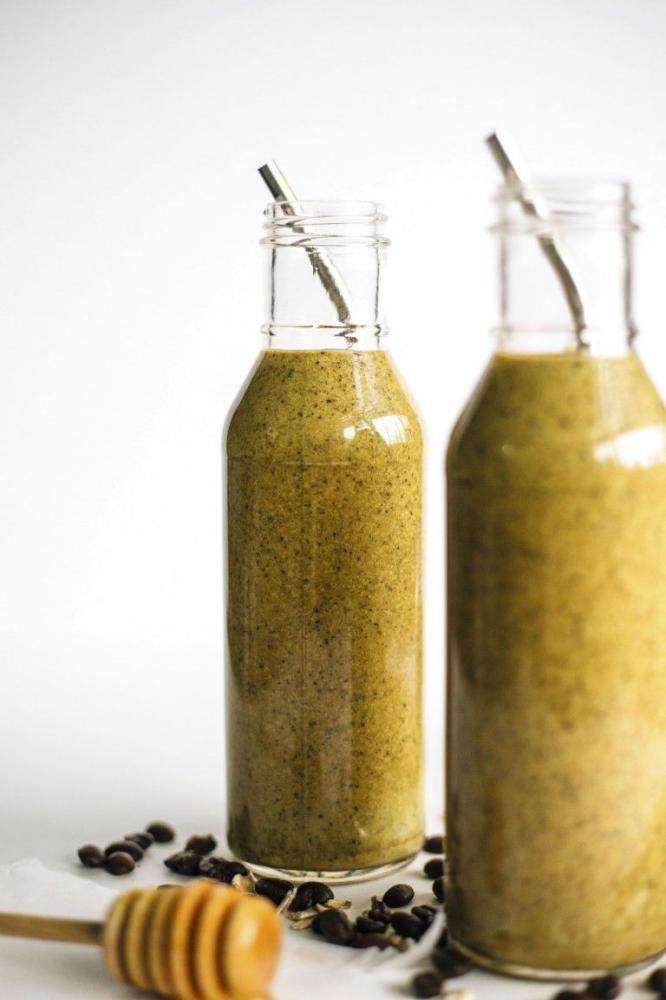 Turmeric and Coffee Smoothie
Put the bananas and berries to one side and grab some turmeric powder and coffee beans instead. This smoothie combines the golden goodness of turmeric with a caffeine hit and the nutrition found in almond and coconut milk.
Ingredients
⅓ cup oats
1 tbsp chai seeds
1 ½ tsp ground cinnamon
1 tsp instant coffee or your favourite coffee blend – cooled
1 ½ cup almond or coconut milk
½ cup cashews soaked
1 tbsp honey or maple syrup
1 tsp turmeric powder from Go Vita Coffs Central or Organics Mattr Port Central
6 ice cubes
Method
Combine all ingredients in a blender and pulse until smooth — approximately 30 seconds. Allow time for all nuts to completely grind up. Pour into a tall glass or cup then sip with a reusable straw. Enjoy!
Visit Go Vita or Fresco in Coffs Central for great turmeric.
Looking for more nutritious yet delicious recipes and meal ideas? Learn how to cook with bone marrow and enjoy these healthy treats.