Louise Hardman – meet the inspirational waste warrior behind a game-changing invention
Coastbeat meets the inspirational, Louise Hardman – a self-described 'high school science teacher' fighting the war on waste….and winning.
Louise Hardman, founder of Plastic Collective and designer of the game-changing, plastic-recycling machine, 'The Shruder', is literally turning trash to treasure and in the process, saving the ocean from pollution.
Knowing that, it's easy to understand why her invention and her Coffs Harbour-based company, Plastic Collective are gaining global attention from policy makers and massive companies alike – think Prince Charles, the Indonesian Government and Coca-Cola bosses to name just a few.
Louise is extremely humble and when she describes herself as a 'high school science teacher' she is underselling herself. She has a Bachelor of Science (Zoology / Anthropology), a Graduate Certificate in Environment Education and a Graduate Diploma in Education (Biology / Chemistry). For years she also worked as a Marine Biologist on the Solitary Islands Marine Parks.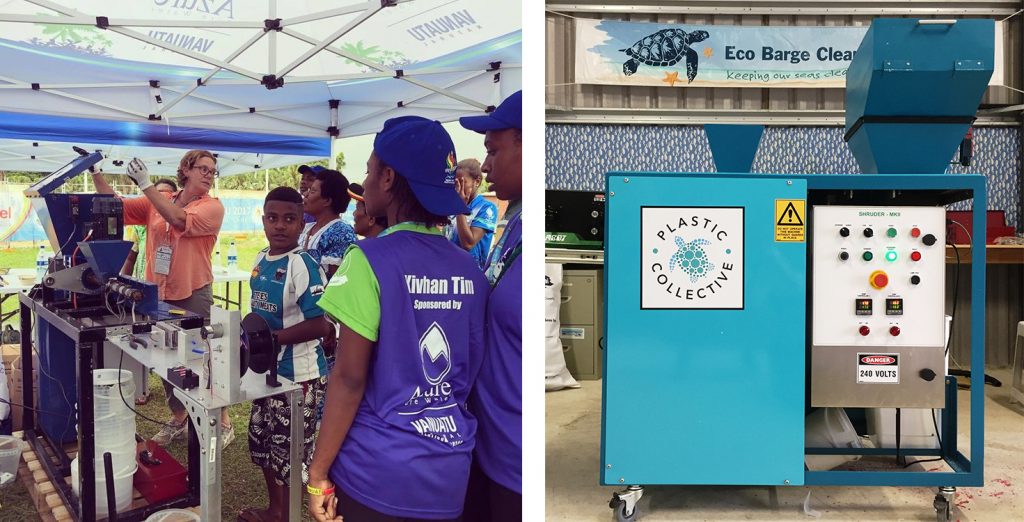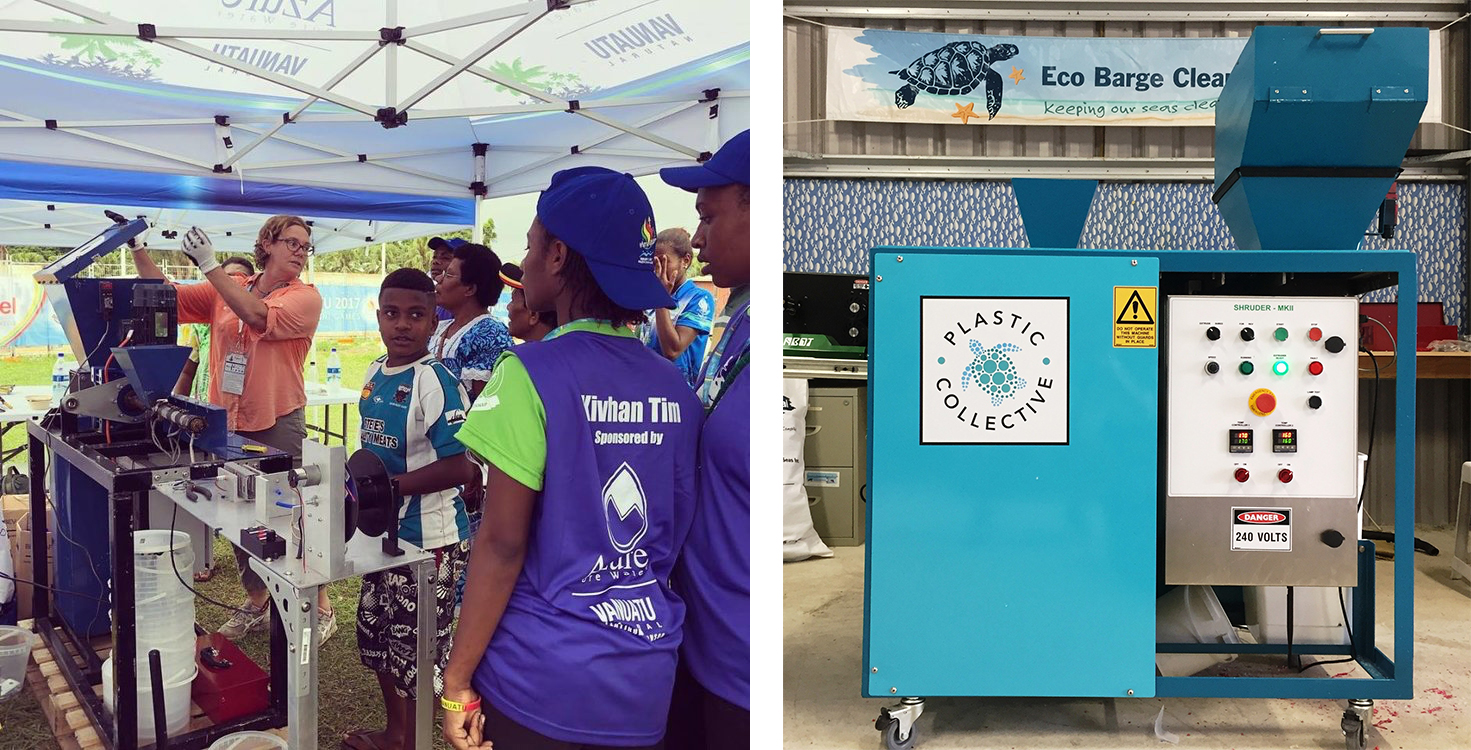 In fact, it was an incident that occurred when Louise was working on a Marine Turtle Survey sponsored by National Geographic that really marked the start of her journey to rid the oceans of plastic.
"I got a call to pick up a sick turtle in Wooli River. It was so sick that it couldn't be saved and when they completed the necropsy [animal autopsy], its entire digestive system was full of all different types of plastic," says Louise.
"It was horrific and that's what alerted me to the issue of plastics in the ocean. Unfortunately, I didn't have a solution back then."
That changed when on holiday with her daughter in Thailand in 2003. Whilst visiting a remote island, Louise witnessed a young girl throw a bag full of rubbish into a beautiful river. "I asked the girl why she would do that, and she told me everyone did it – 'that's how rubbish disappears', she said. That was the moment I realised I had to do something. I decided to start with educating people."
Louise completed her teaching qualifications and began doing just that. However, when she lost her job due to an injury, she got the kick-start she needed to take her mission a step further. Louise was determined to create a proactive solution to ridding the ocean of plastics. And so began the very early stages of Plastic Collective.
"My initial goal was to change the mindset around plastics being waste – moving from the idea that plastic is rubbish to showing people there is value in it. We discard it and see it as waste; but if we start viewing it as a recyclable resource, the whole attitude around it changes.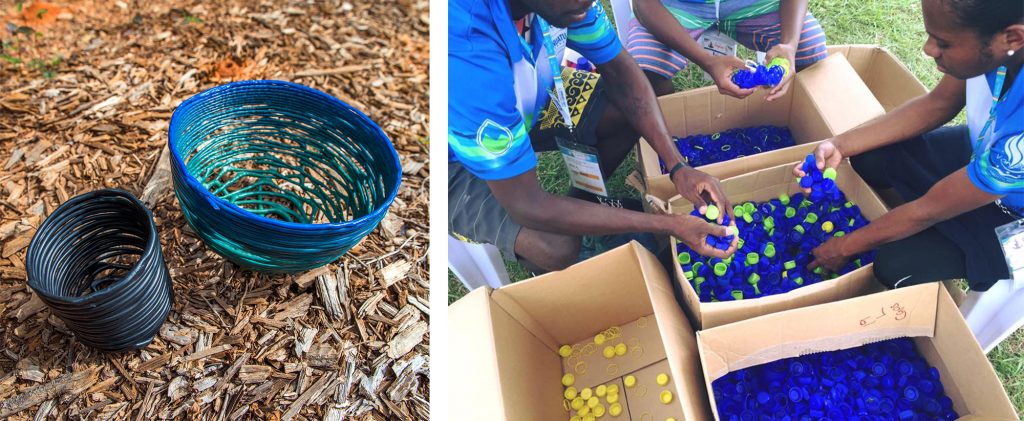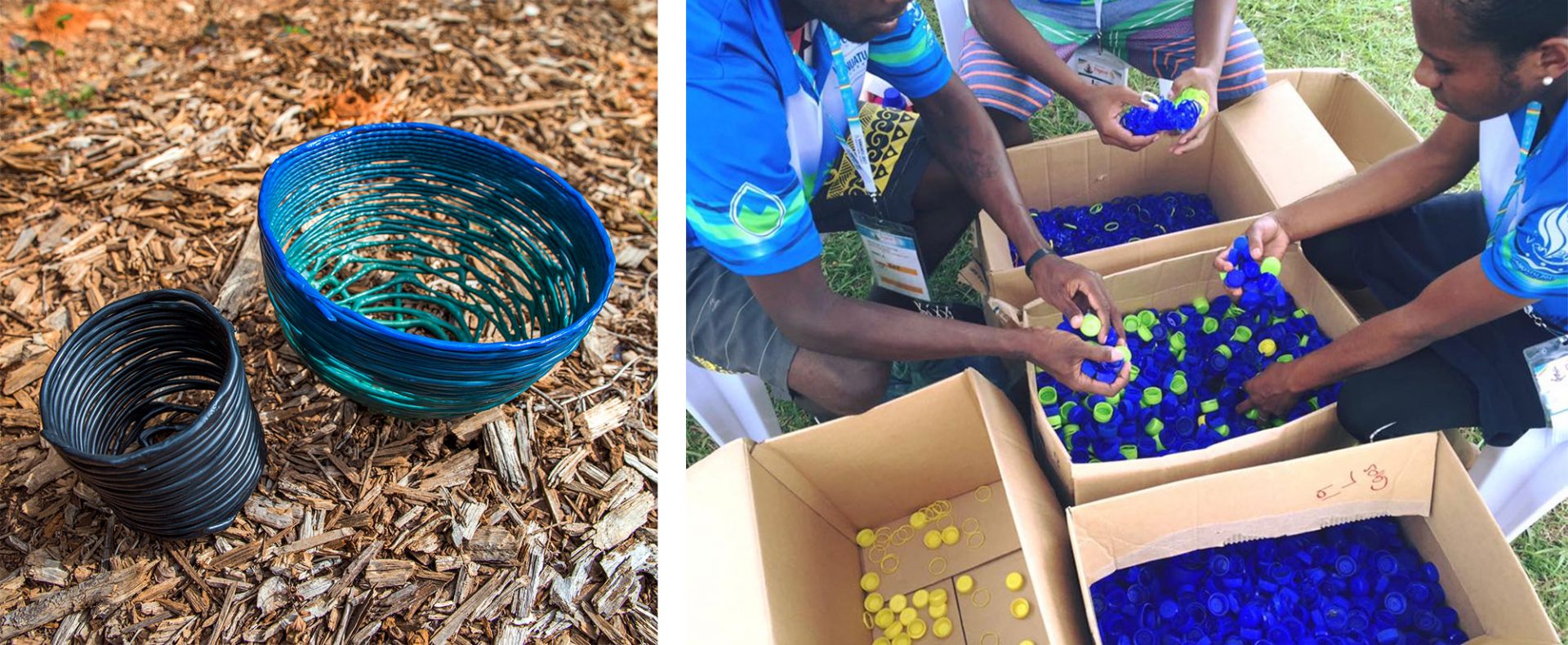 It moves from 'waste management' to 'resource recovery'," says Louise.
That re-education is still at the core of Plastic Collective. Helping communities learn how to recycle their plastics is the first step to making a difference. And now, thanks to The Shruder, people can create products that will directly benefit their community and even impact the local economy.
So, what exactly is The Shruder? Basically, it is an all-in-one plastic shredder and extruder that is completely portable, can be operated by one person and runs on your typical household power outlet. The machine is ideal for recycling used plastics which can then be either on-sold to plastic recyclers or extruded into filament or cord to be made into other products such as concrete, household items, pavements and even houses.
It sounds simple enough, but Louise's design is unique and took two years, tens of thousands of dollars and much trial and error to get right. Louise even worked closely with military grade engineers to ensure The Shruderwould be a success.
According to Louise, "It's been a long process and we've been through lots of 'yes, that works, no that doesn't' but we're finally at a point where we're in production and ready to roll them out."
Along with The Shruder, Louise and her team have created a three-step program to ensure that communities will use it effectively and better yet, utilise it to benefit the local economy. "First, we go in and educate people about being plastic neutral – the different types of plastic, how to use and recycle it effectively. The second phase is 'Innovate'; where we sit down and figure out what final product we could make that will be most beneficial for the community. Thirdly, we bring in the machine, create that final product and show community members how to make it themselves.
Louise's ultimate vision is to see small recycling stations in every backyard, in every community but for now, she's focusing on remote communities and those on islands in the Asia-Pacific region. Which begs the question, why start there?
"There are 4,000 inhabited islands in the Asia-Pacific region that contain 370 million people, all of whom earn less than $5,000 a year and there's no infrastructure for waste. 69-70% of plastics are coming from the Pacific Ocean and 84% of leakage is happening in the Asia-Pacific region. If we can reduce waste there, that will make a huge impact," says Louise.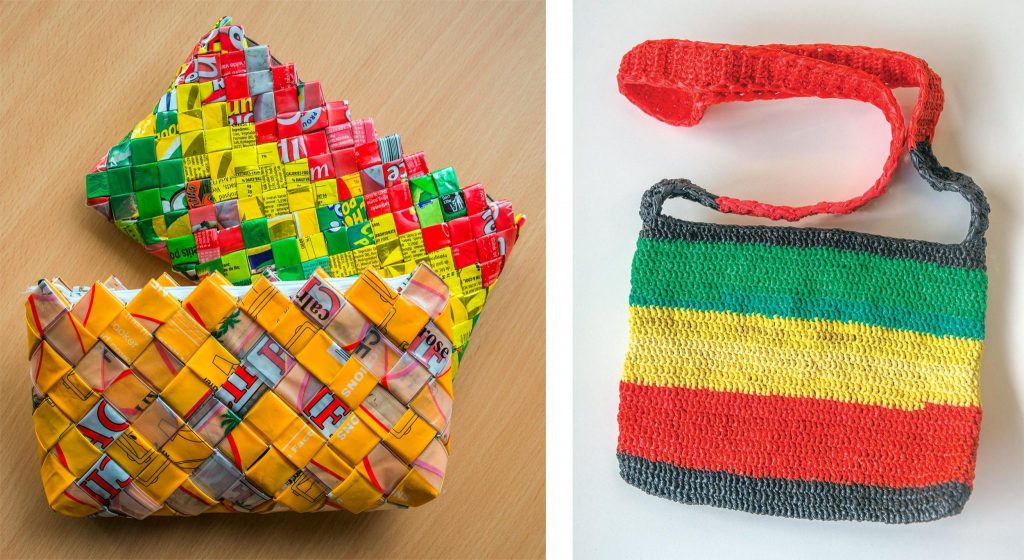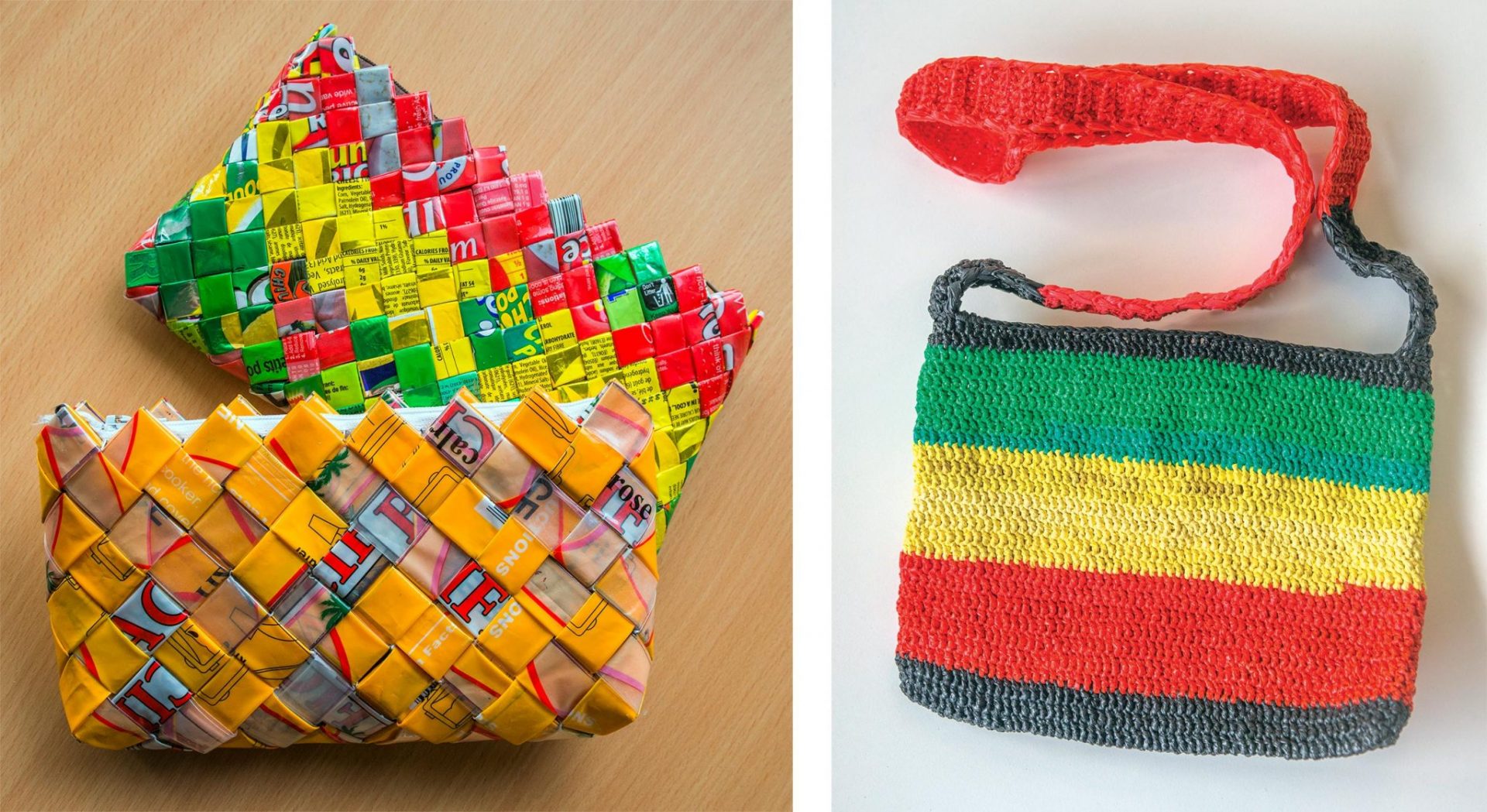 With such vision, coupled with a real and implementable solution, it's not surprising Louise is one very sought-after woman in the waste management world.
She has attended a Plastics Pollution meeting with the International Sustainability Unit in the UK where she met and introduced herself to Prince Charles – inviting him to Coffs Harbour nonetheless. This month, she will speak as a guest of the Australian Consulate General of Bali in front of the Indonesian Government for World Environment Week.
Interestingly, it was a presentation closer to home that led to the first corporate deal to roll-out The Shruder. Louise was attending a Plasticity Forum at the Beyond Plastic Pollution Conference in Sydney with industry giants like Coca-Cola and Woolworths in attendance when opportunity knocked.
"Coca-Cola South Pacific heard my presentation and as a result, sponsored a machine to go to the Whitsunday Islands to help Libby Edge's Eco Barge Clean Seas Inc. and the Whitsunday Marine Debris Removal Program. That occurred in May which was really exciting."
The first five Shruders are currently in production. After that, the machines will be available to order. Louise expects to make upwards of 30 machines in the following 12 months with plans to escalate from there. Louise says it's thanks to those passionate about our oceans and business-savvy locals that she's got this far.
Alongside the Shruder program, Louise and the team run a Plastic Neutral Program for individuals, communities and businesses. Individuals can learn how to become plastic neutral in their own lives and communities, while businesses can sponsor a community within the Shruder program to offset their own plastic use.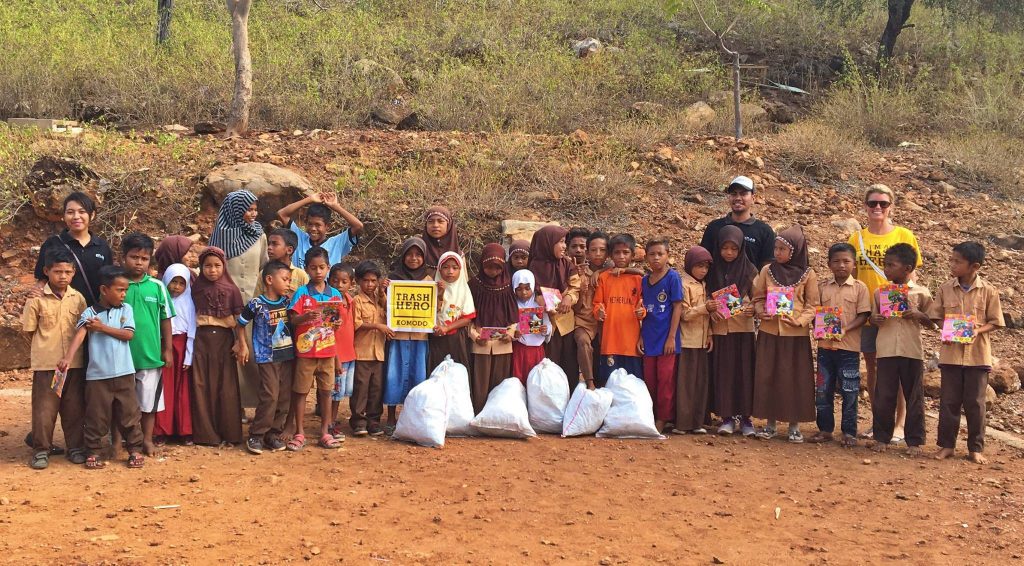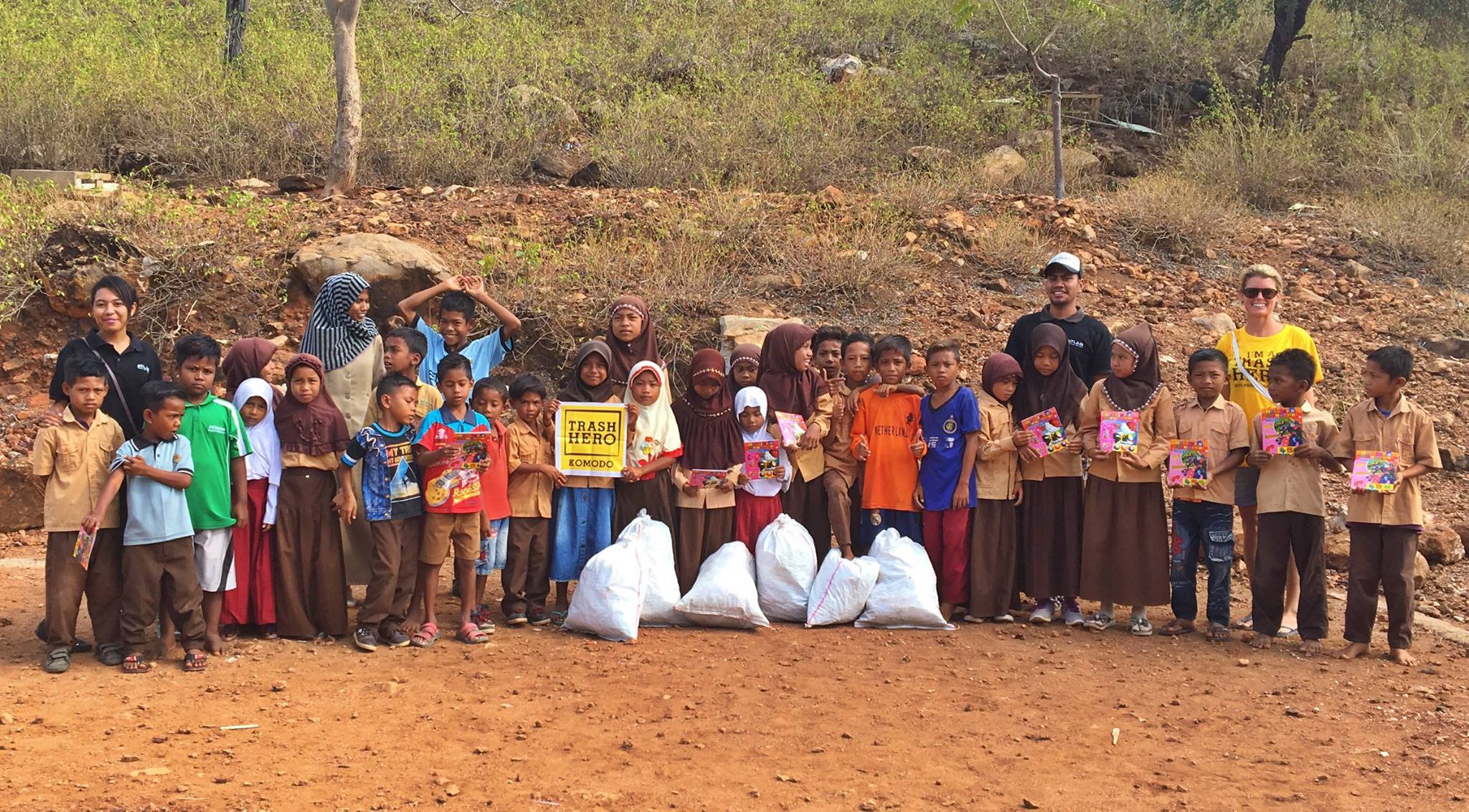 Always leading from the front, the team are also working on an ambitious program to make Louise's home town of Woolgoolga, plastic neutral.
This passionate waste warrior says she is inspired by those around her and acknowledges that all the achievements to date are very much a team effort. "I may have had the initial idea but there's been so much help, mentoring and support from the start to now; it's definitely not just me doing all this, it's the team," says Louise.
"Everyone at the Six Degrees Co-Working Hub in Coffs Harbour, the Start-Up and Pitch Your Passion competitions – without all that support I would have gone mad."
One of the biggest highlights so far for Louise has been meeting people who share her passion and who are taking action to make a difference. Knowing it's a collaborative effort and that she has a whole tribe of people backing her all the way, really drives Louise.
"I still have sleepless nights regularly because I feel like I haven't stopped the plastics…when I can actually see that and see the idea spreading along the coastline, then I'll start to relax I think."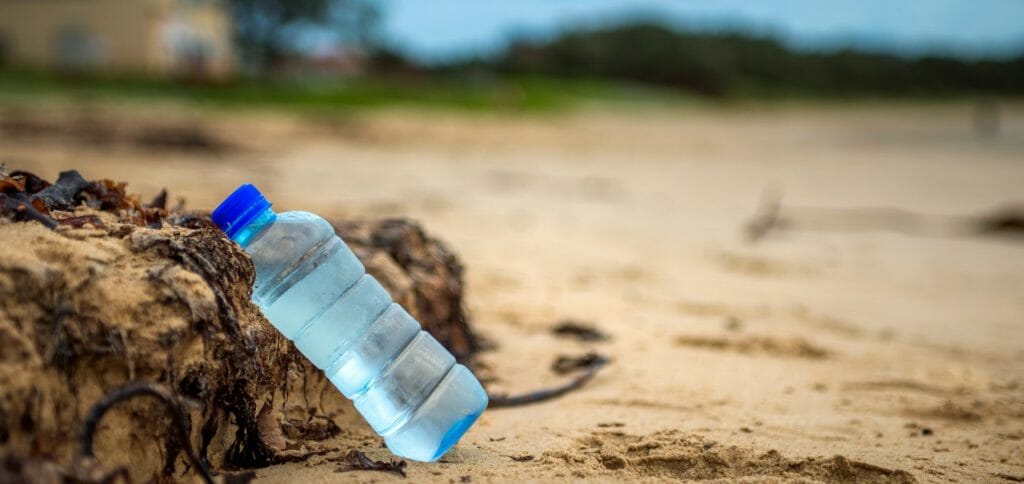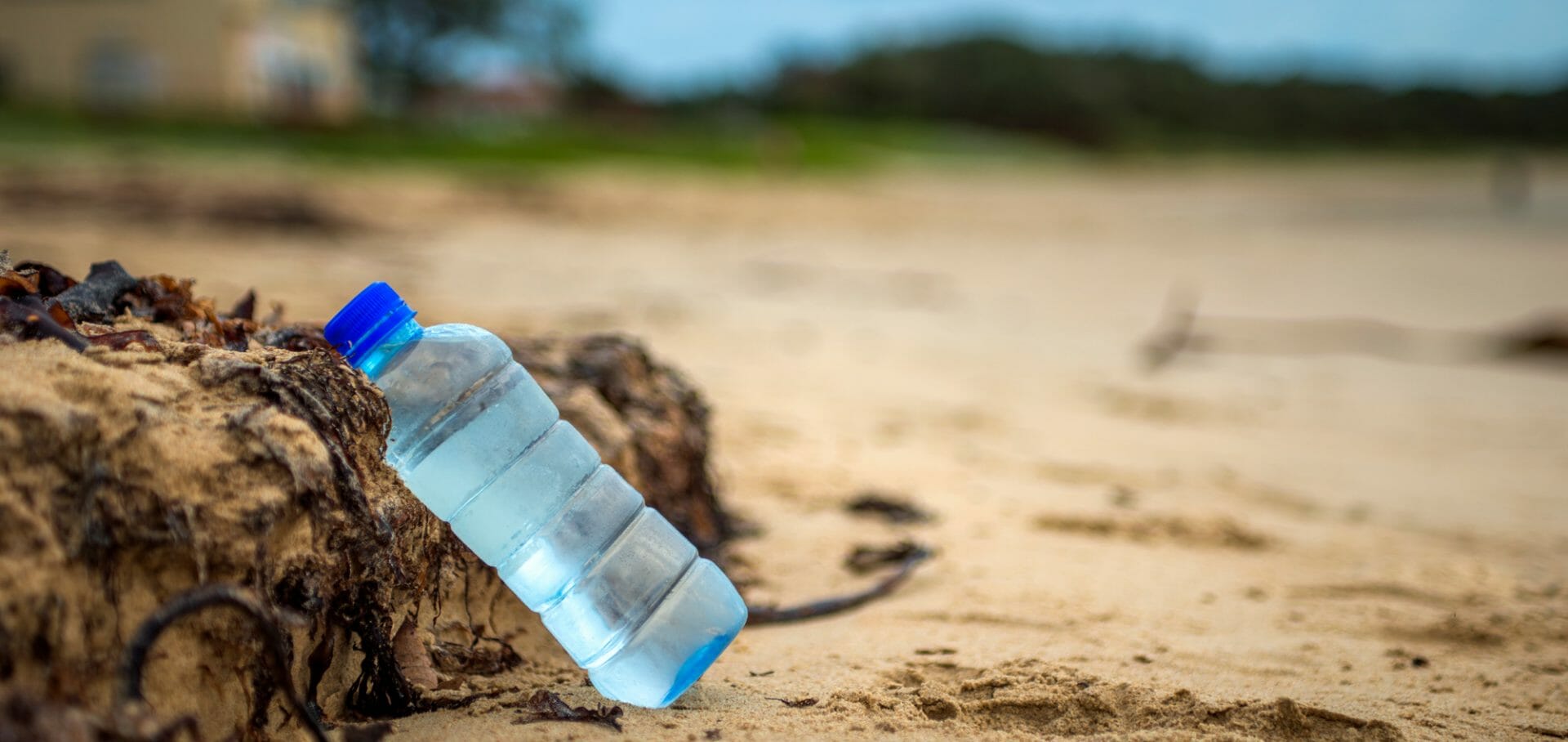 And Louise's biggest piece of advice for people feeling disempowered or wanting to make a difference? Find your pain point and work on it.
"If you have an idea or want to reinvent yourself, find out what upsets you most and figure out a solution. I used to cry seeing animals die, it just enraged me. Once I figured out a solution that could help, I couldn't sleep anymore, I was so excited."
Powerful advice from an inspirational woman. Follow Louise's lead and you may just end up changing the world in the process.
For more information on The Shruder Program, Plastic Neutral programs for individuals and businesses or the work of Plastic Collective, visit plasticcollective.co