Lismore's Container Build Group make out of the box homes, shops and commercial spaces
With many Australians struggling to buy their own homes and new businesses looking for ways to cut costs, could shipping containers be the answer? CEO of Lismore based company Container Build Group, Jamie Van Tongeren, certainly thinks so. We get the lowdown on these sustainable, durable and affordable alternatives.
Ever increasing interest
14 years ago, after a beach house renovation turned into an 'absolute nightmare', Jamie Van Tongeren decided to see what he could create with a steel shipping container. He built a granny flat in his backyard and listed it for sale in the local paper. "600 people enquired!" he recalls. "I knew I was onto something."
The success of Container Build Group certainly attests to that. Jamie estimates that the number of cabins, pop-up shops, commercial spaces and luxury homes he and his team have built has doubled every year since they began operations in 2008. Container Build Group are now shipping worldwide and have a sales office and containers on display in Hawaii.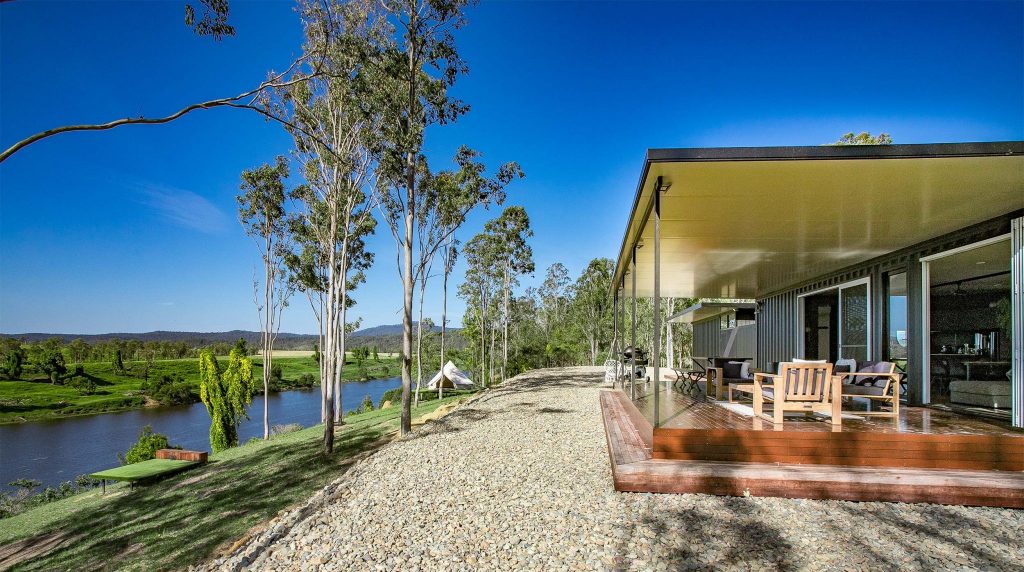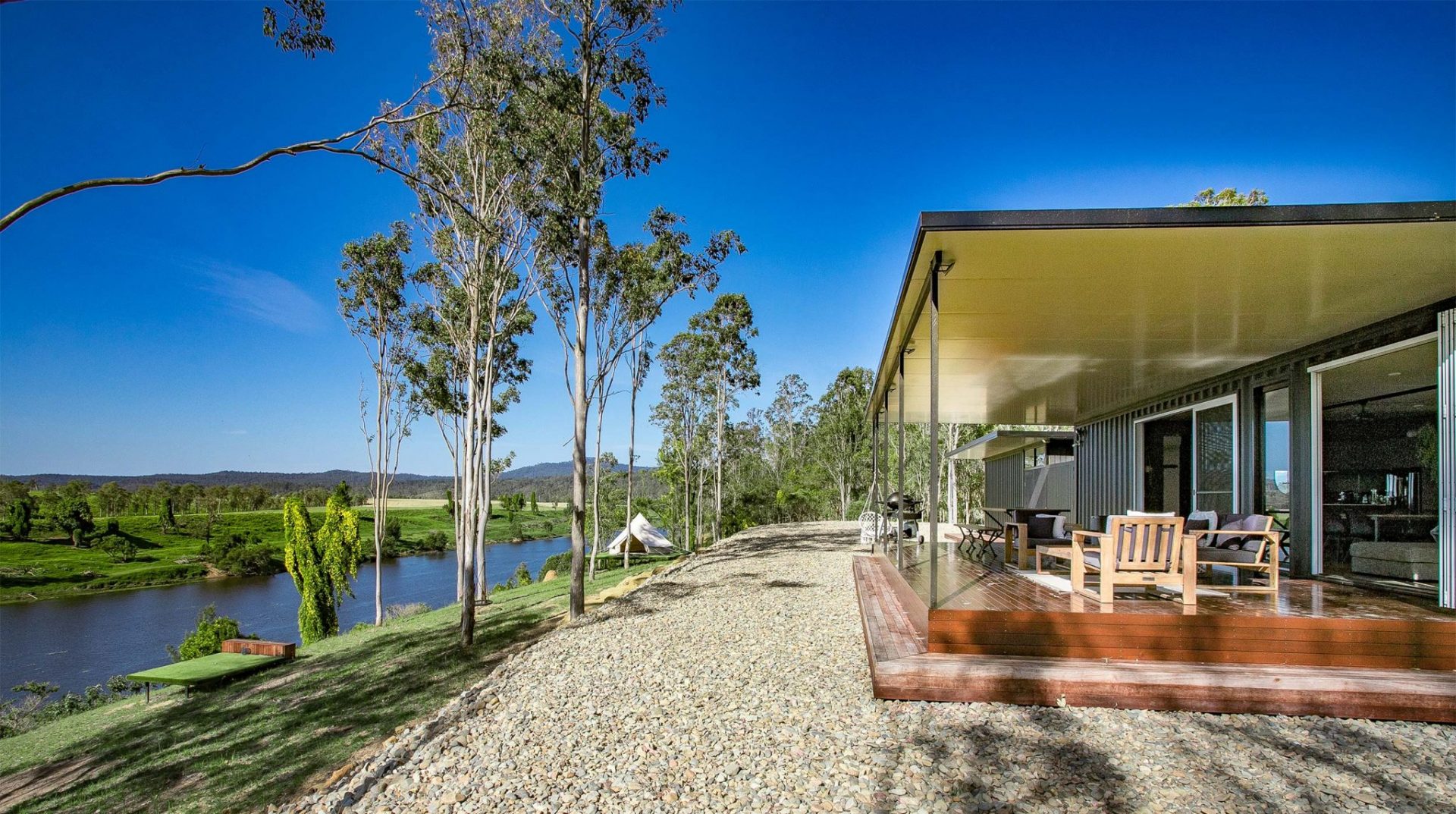 Jamie and his team are behind this beautiful build on the Clarence River
From ship to shore…to a street near you
Offering a full service from design to fabrication and installation, Container Build Group recycle containers that have shipped white goods from China to Australia. They're collected from Port of Brisbane and transported to factories locally or to the company's Lismore site. In less than three weeks, internal fittings are added, and the containers are delivered to their destination where licensed builders install them.
"Flooring, insulation, windows, plumbing and tiles – we use quality fittings with a national warranty," Jamie explains. "We make less money on our builds but provide a higher quality product, which means we maintain our good reputation."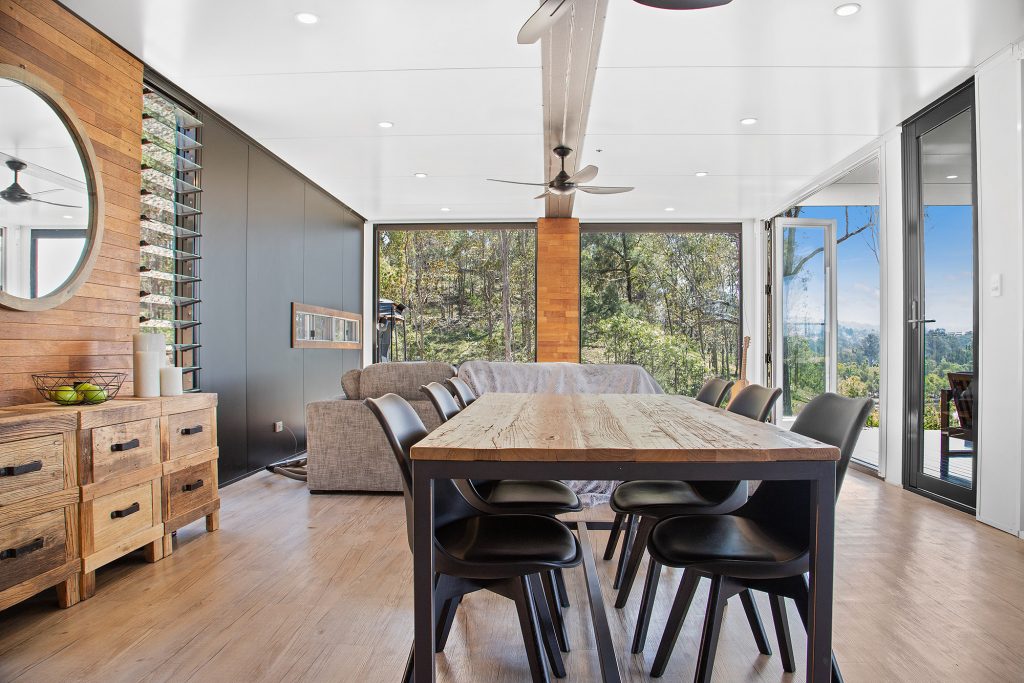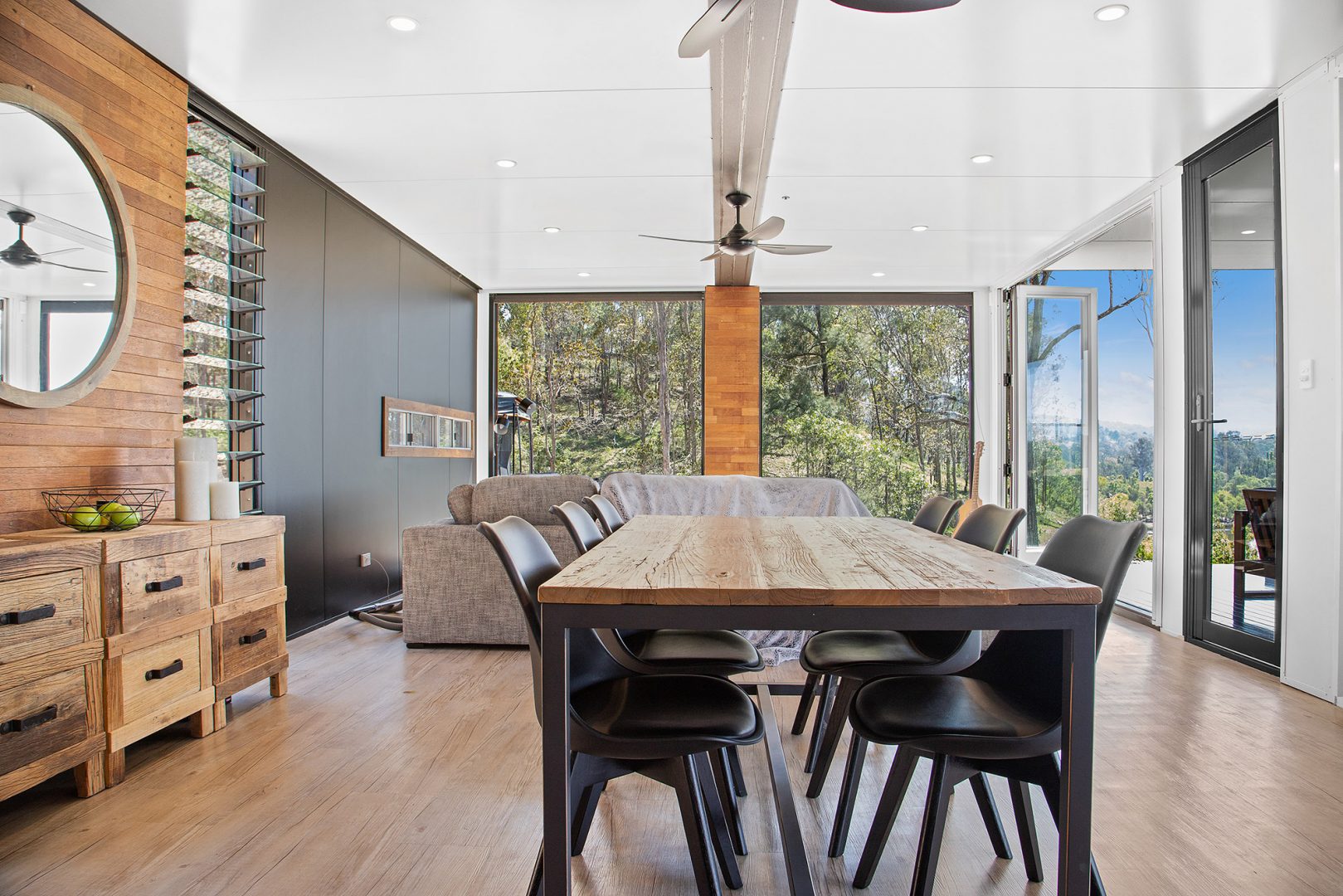 These homes are sustainable, durable and affordable alternatives

Saving time and money
With the extended timelines, budget blow-outs and unexpected costs usually associated with traditional builds, a dwelling or commercial space constructed in under three weeks sounds way too good to be true. Jamie assures me it isn't and says his team are always looking for ways to make the process even more efficient.
"We've now started making our own windows and doors with aluminium frames which speeds things up," he reveals. "Our clients don't need to worry about paying rent for a year while their house is built or forking out between 20 and 40 thousand dollars for a concrete slab. They're saving a lot of time and money by choosing the shipping container option."
"The last home we worked on in Sydney is a good example," Jamie adds. "The clients were quoted between $1.3 and $1.4 million by several different builders for what they had in mind, but we did it for just $900,000."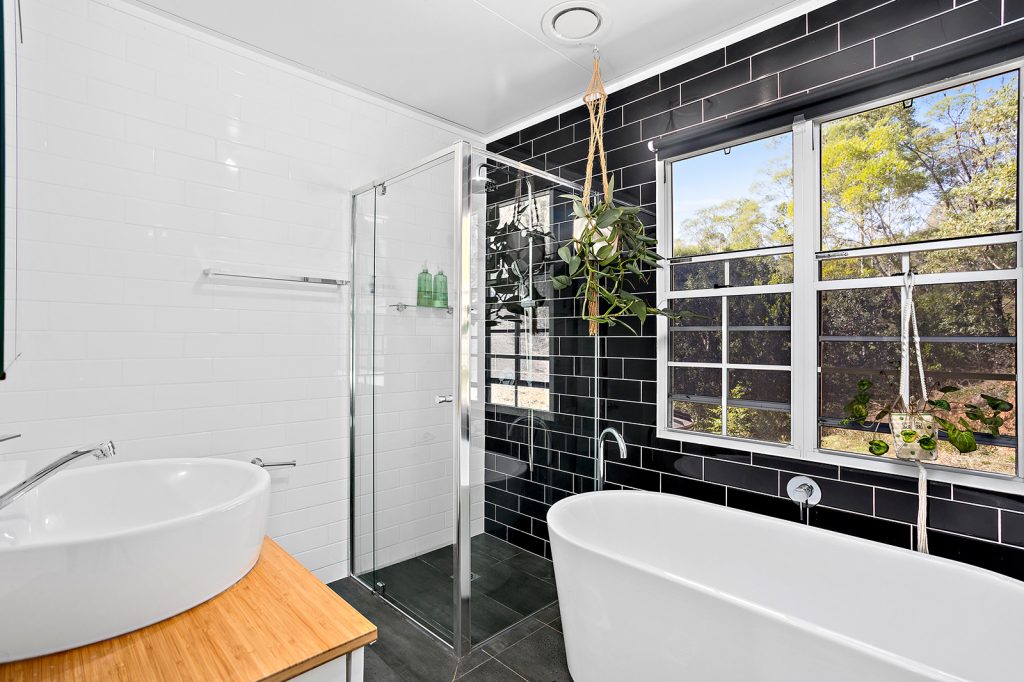 A bathroom interior of one of Jamie's shipping container homes
Style and substance
As the demand for sustainable and environmentally-friendly products continues to increase, Jamie is proud to deliver a product that meets the eco brief as 90% of his materials are recycled.
But what about style? Mention shipping container homes and many people envisage a budget cabin in a rundown caravan park or a rusty old container used for storing unwanted goods. A quick scroll through photos of luxury homes on Container Build Group's website demonstrate how far from reality this picture is.
Jamie is especially proud of a home his team built in Lindendale on the north coast. "It really is an amazing house," he says. "It's made with 14 containers and has top-end finishes and fittings. The clients made a $750,000 profit when they sold it!"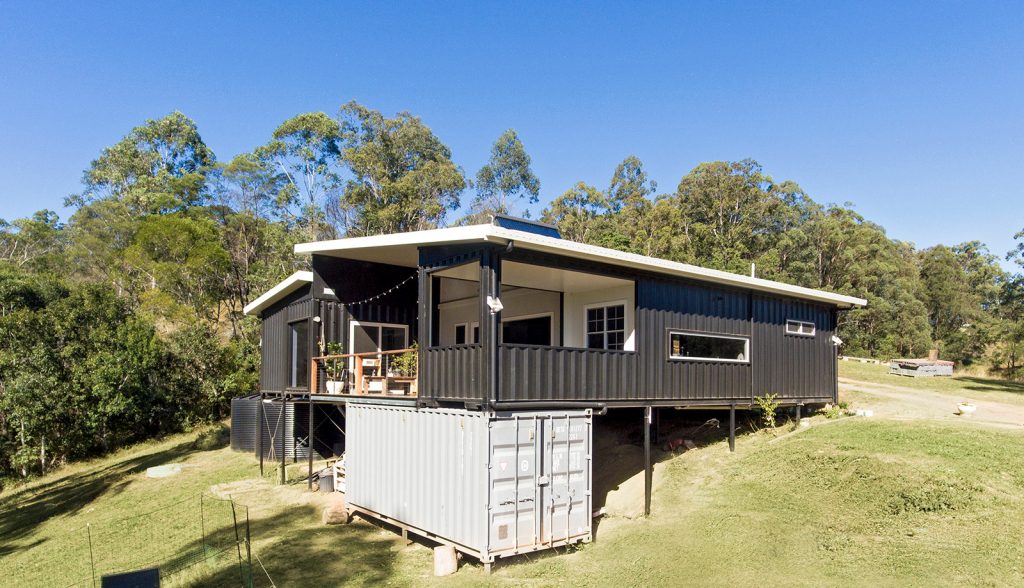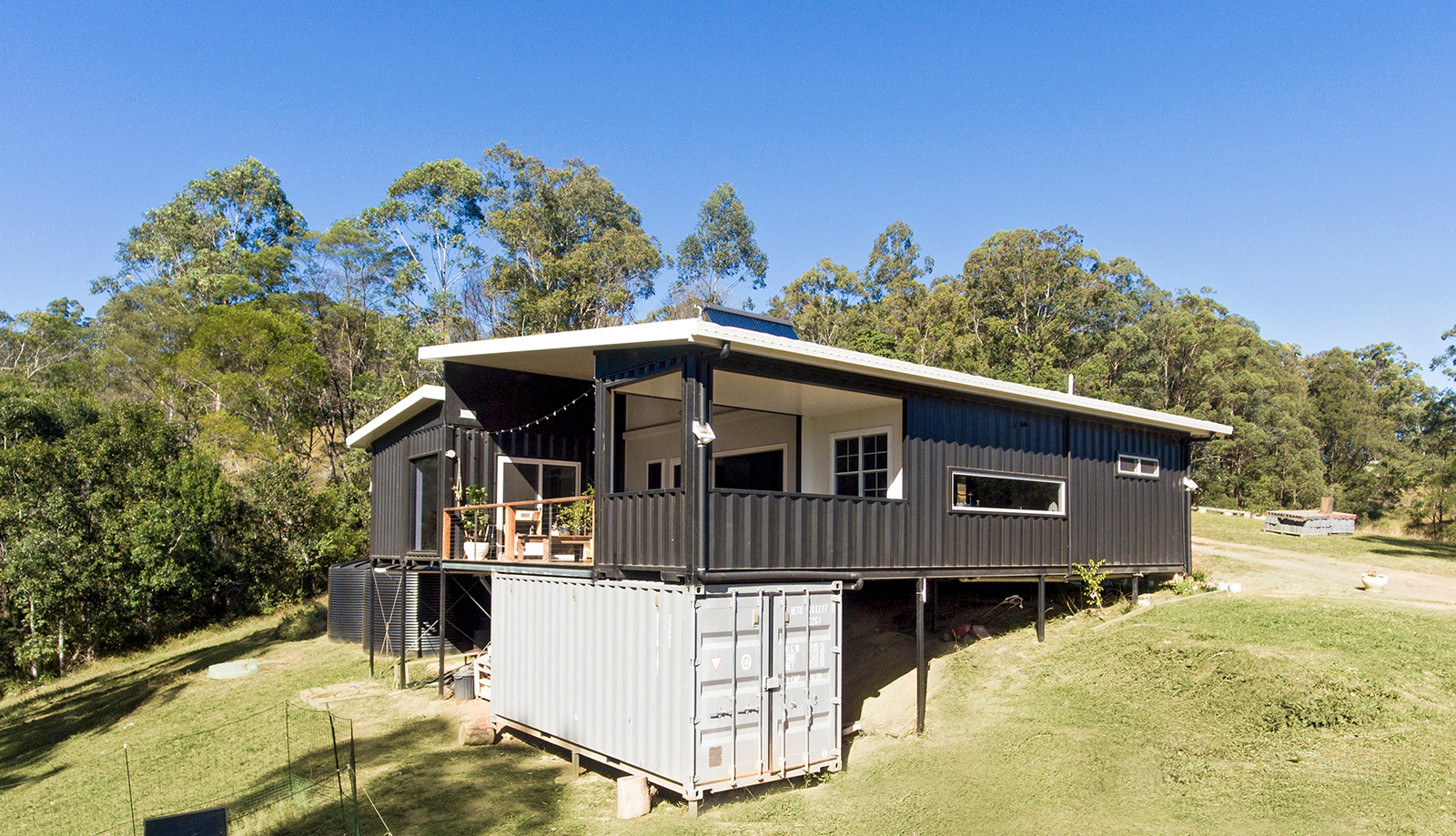 Another coastal dwelling comes to life
Made to meet your needs
There are other wonderful examples of Jamie's work locally such as Salute Jetty – the cafe perched on the edge of the beach in the heart of the Coffs marina and the impressive site office at Sawtell Commons. Jamie has also custom-built many beautiful homes across the region and the scope for what could be done at Sawtell Commons would be no different.
"My team would be more than happy to work with anyone planning to build at Sawtell Commons. Regardless of whether you'd like a small scale, single storey dwelling or a high-end, architecturally designed home, we'd make sure it enhances the beautiful natural surrounds and maximises the potential for a laid-back, indoor/outdoor lifestyle."

Build your Dream Home in
Sawtell Commons
A Natural Fit – Meet the New Owner of Go Vita
Naturopath Nalia Kirkaldy has long relied on natural remedies and supplements for her family's health. As the new owner of Go Vita Coffs Central, she's excited to offer the same level of care to all customers. Coastbeat chatted with Nalia about her passion for natural health and got some tips on how to fight cold[...]
With a constant stream of bad news dominating the headlines, it's encouraging to hear about local solutions to global problems. This is one north coast company offering viable, sustainable and innovative building alternatives. And best of all, the stylish and functional abodes don't cost the earth.
Well, I'm sold, I'm more than happy to embrace an 'out of the box' lifestyle!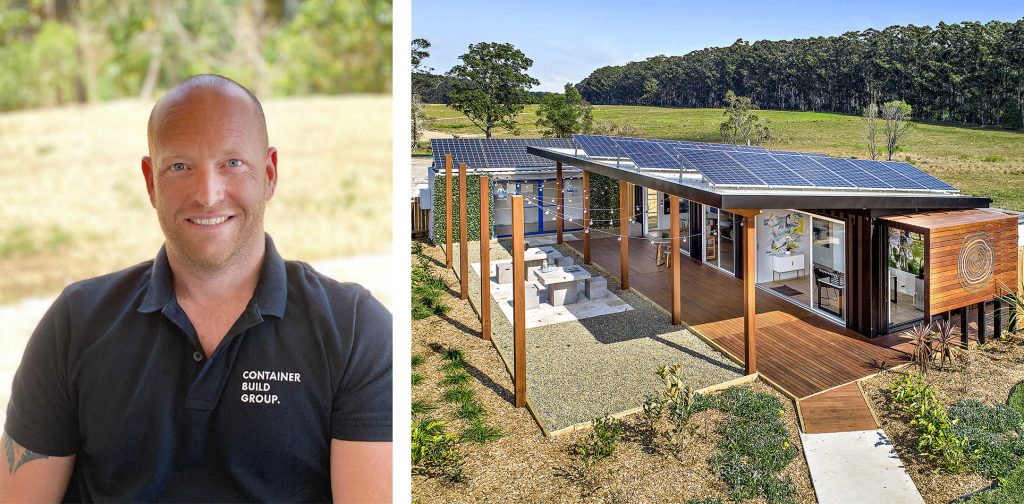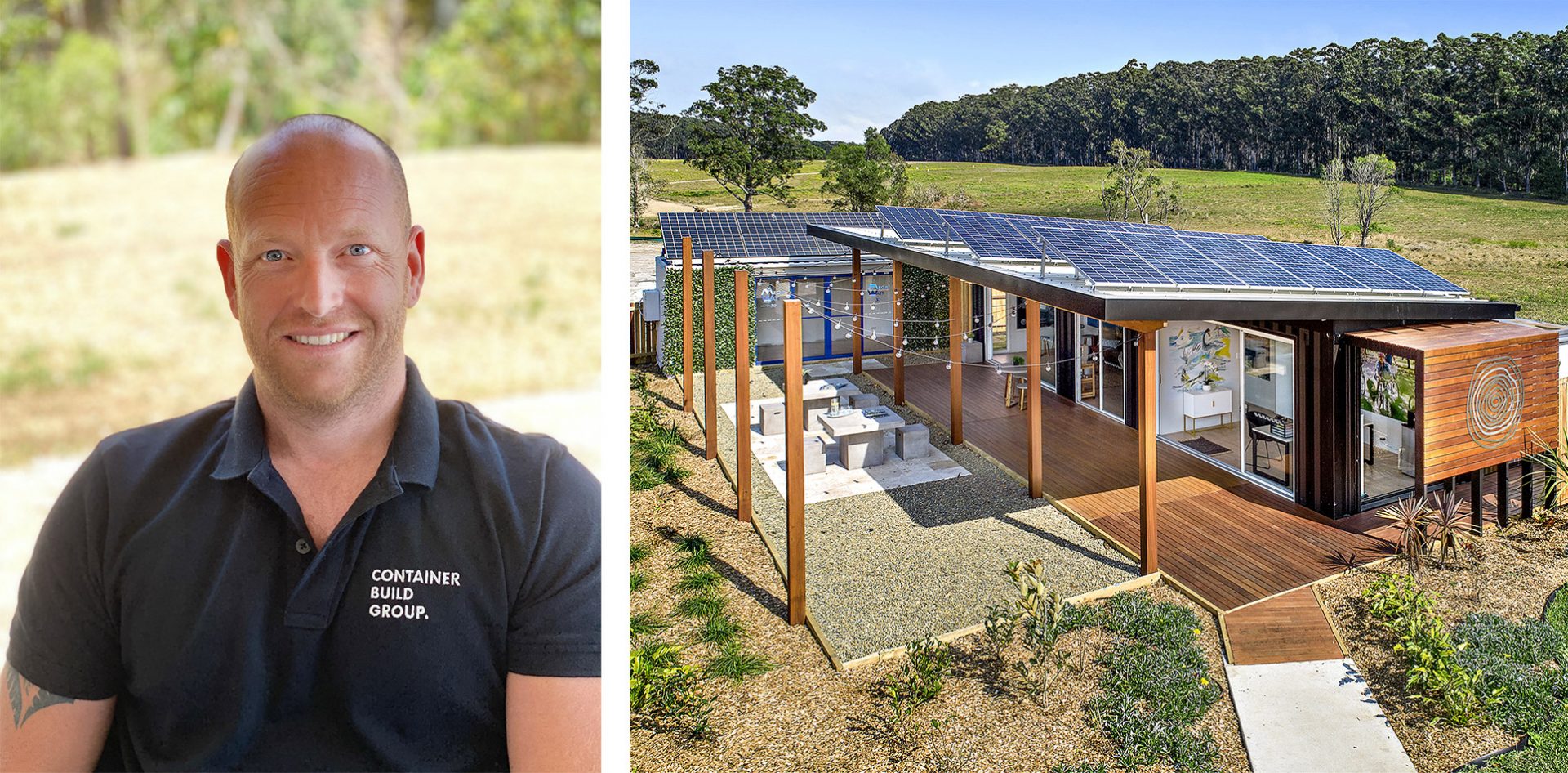 Jamie Van Tongeren's company ship containers worldwide & the Sawtell Commons office (r) was constructed in less than a week

Find inspiration at containerbuildgroup.com.au
Interested in housing alternatives? Read our feature on tiny homes.