A Whole Body Treat at the new Laser Clinics Australia in Coffs Harbour
Are you after a special offer this summer?  Scroll down for more info! 
For some, the words 'laser hair removal' prompt a scrunched-up face and visions of lasers darting painfully at your skin. However, that's far from the reality of what this magnificent treatment can do. As Ali Hiddlestone explains, permanent, quick and pain-free are just a few of the great reasons to consider laser.
When I walk into the new Laser Clinics Australia store at Coffs Harbour, I'm greeted by a team of friendly faces who confirm my appointment; one session of laser hair removal and a 5-step custom microdermabrasion facial. Yes please! 
A slight disclaimer, I'm no stranger to the world of laser hair removal however, I've opted to have my legs done for the first time and it's safe to say, I'm already daydreaming about the shaving and wax-free days ahead.
The lovely owner of Laser Clinics Australia Coffs Harbour, Sara Alexander, has been spreading the laser love all along the Mid North Coast for the last few years. She originally launched a clinic in Port Macquarie before recently moving to the Coffs Coast (two children in tow) to open the clinic here.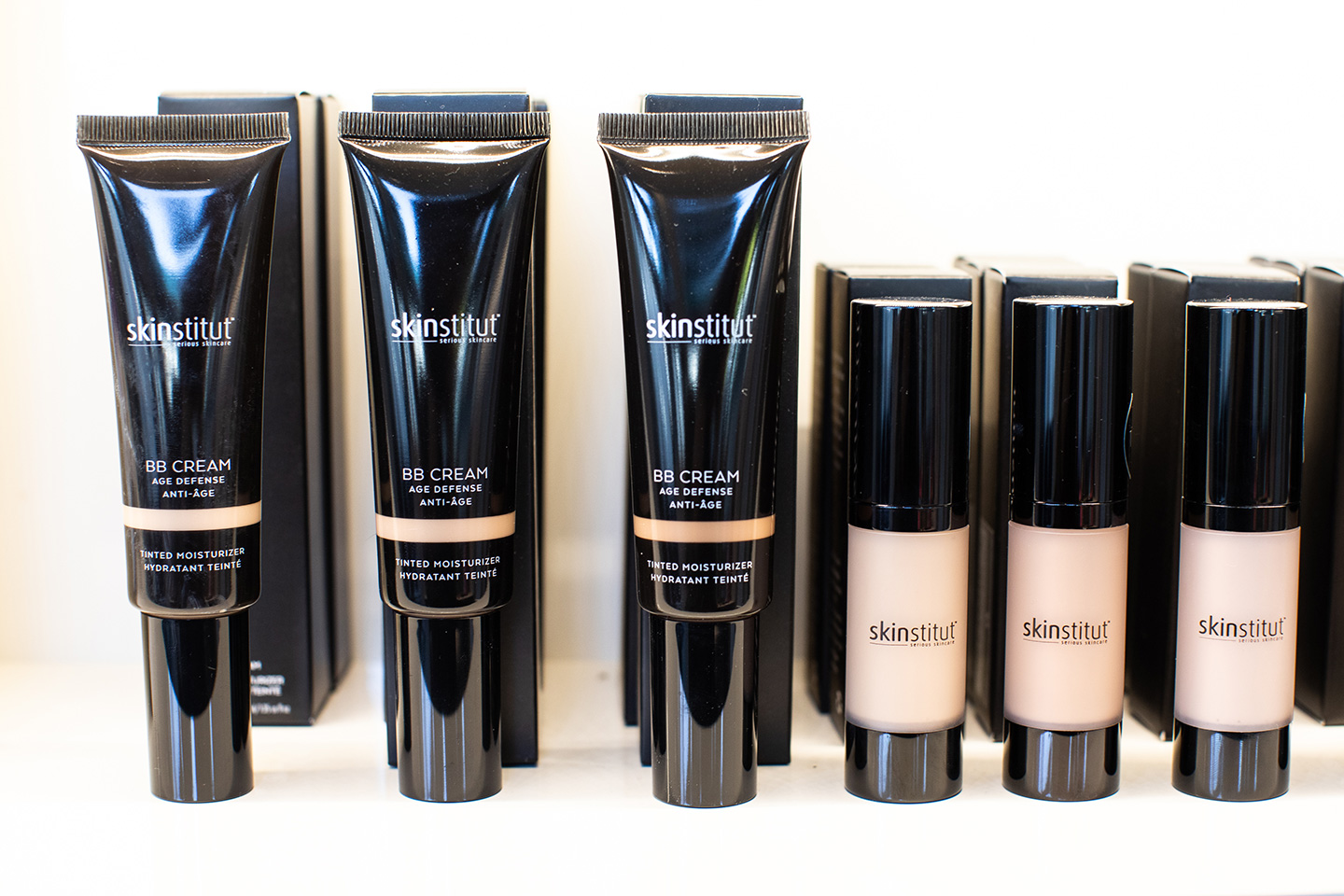 Laser Clinics stock Skinstitut – a cost effective, cosmedical range known for their quality ingredients 
About laser hair removal
Sara gives me a form to fill out on any skin concerns or troublesome areas and before I know it, I'm whisked into one of the rooms where she runs me through the regime for laser treatments.
Sara explains that it takes between 8 to 12 sessions, around a month or so apart, before you're on your way to hair free days. From there, she adds, it's just a matter of yearly maintenance visits. Hallelujah!
Aside from being able to avoid painful waxing or even just the hassle of shaving every few days, the biggest benefit of laser is the permanent hair reduction. Laser hair removal works by directing concentrated light into the hair follicles. The pigment in the follicle then absorbs this light and inhibits its ability to grow.
I'm given sunglasses (as protection from the light) and told to lie back and relax. For those new to laser, it feels like a tiny pinch of heat and a puff of cold air at the same time, but all in all, it's pain-free and not at all like the darting strobes of burning you may have envisioned. In just a few minutes, she's all done and I'm wondering why I didn't do my legs sooner.
The 5-step custom microdermabrasion facial
Next, it's time for my facial and I'm very excited – it's been a long time since I've given my skin any love. Step one is a cleanse. Sara tells me it's a gentle cleanser designed to remove dirt and any impurities from the skin. I worry she may be cleansing for a while! We then move to step two – a glycolic 14% cleanser. This gives the skin a deeper cleanse and exfoliates. My skin is singing already.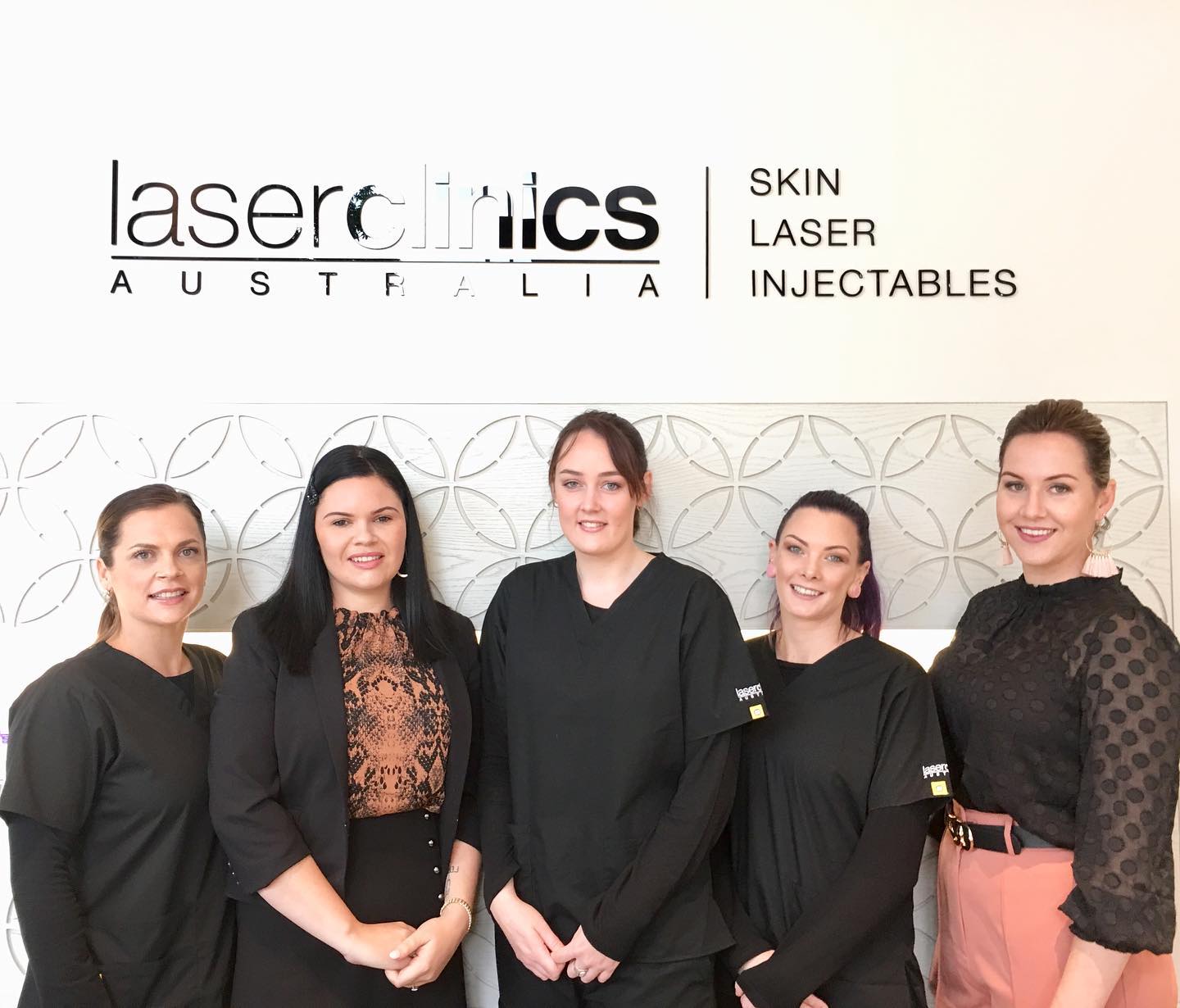 Sara Alexander (second from left) with the LCA team. The new clinic is now open at Coffs Central 
Step three is microdermabrasion. What I can only describe as a delicious tiny vacuum on your skin, microdermabrasion uses small crystals to gently exfoliate the surface and remove dead skin cells, which are then swiftly sucked up.
The next step was truly amazing; Sara placed an enzymatic micro peel onto my skin, which, in her words, is like a Pac-Man on your face, eating any dead skin cells in sight, minus being chased by the scary ghosts of course.
Sara then puts me under a glorious LED Healite for 15 minutes and it's like I've been transported to a beautiful island… all I can feel is the warmth of the sun on my face. Designed to assist with skin rejuvenation, collagen induction and cell renewal, Sara tells me the LED Healite is a popular choice for new mums with many often falling asleep during the treatment. I can see why!
50% OFF SKIN TREATMENTS. BOOK NOW!
Celebrate summer with this exclusive Coastbeat beauty offer:
Laser Clinics Australia at Coffs Central is offering Coastbeat readers 50% off skin treatments until January 31, 2020.
To book, call Ph) 6516 2044 or visit Sara and the LCA team on Harbour Drive, Coffs Central . Ph) 6516 2044