Can you tell me how to get, how to get to Lalaland
When your home is decked out with a playful loft and a slippery slide to match, you know a career with children might be on the cards. There's no denying that Lalaland owner Bridgette Vartiainen lives and breathes her job.
The multi-level play centre, which opened to the public in late February, is a slight change of pace for the owner of boutique tea store, Red Sparrow Tea Company.
When faced with the decision to open another tea store in Sydney or return to Coffs Harbour to launch a long-held dream, Bridgette says it was a no-brainer.
"The opportunity to open an amazing children's playground was too good to pass up, and it suits my personality to a tee," she said. "I've always said that I've got to follow what life brings me and if it feels good, to just go with it. The move felt right and everything fell into place easily. Since opening, I've been on this great high. I can't believe I own my own playground! I feel like the queen of the castle!"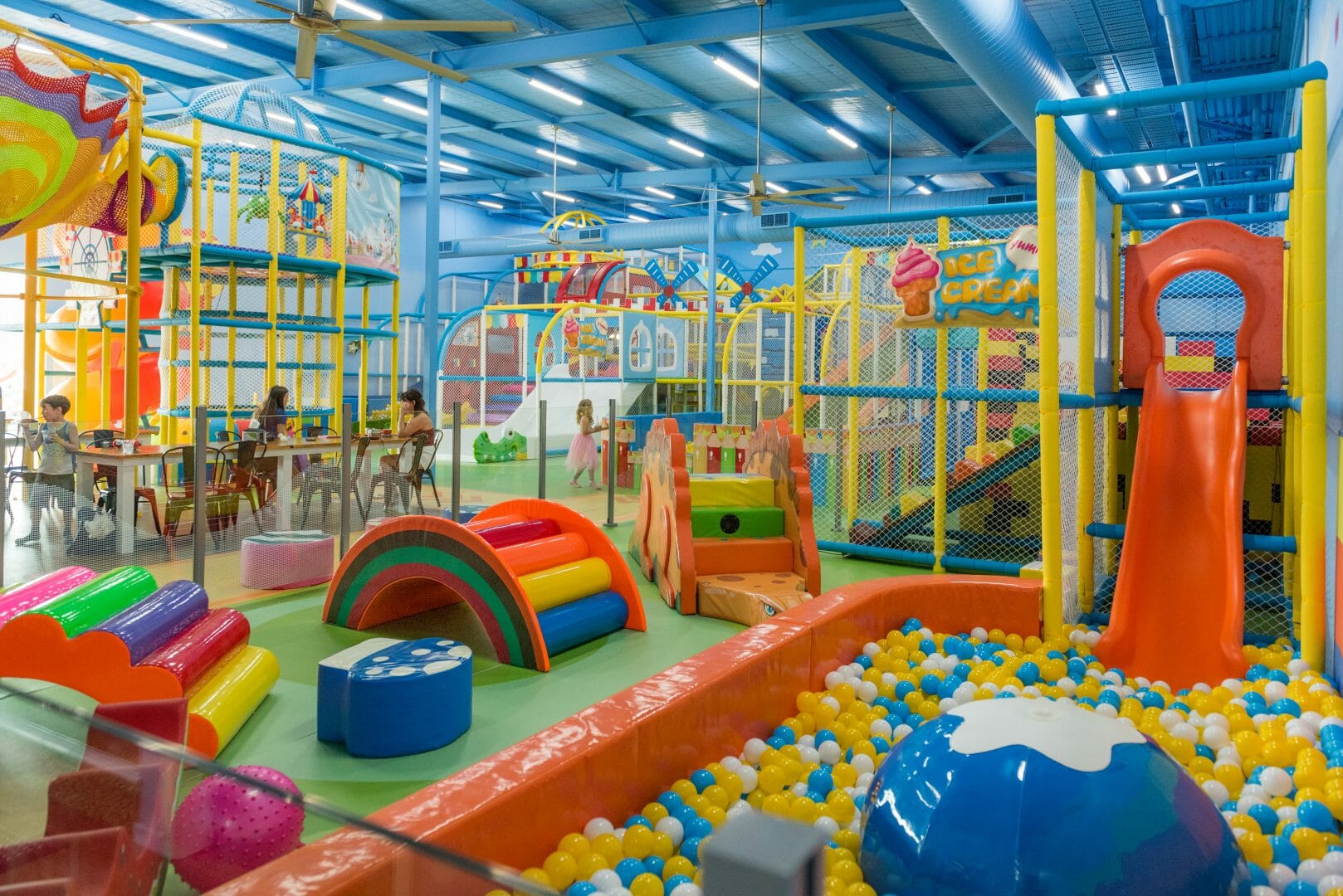 Lalaland's name was also partly serendipitous. Bridgette wanted the name of a town with alliteration – similar to Sesame Street. However, everything she thought of wasn't quite right. In search of inspiration, Bridgette found an online business name generator only for it to suggest Lalaland. "It was just perfect, I couldn't believe it," she said.
The brand new children's (and parent) wonderland is kitted out with slides, ball pits, Lego world, a basketball court, soccer field, and much more. The centre also offers children's parties, which Bridgette believes is an untapped market in the Coffs Harbour area. "The attention to detail in both party rooms is amazing. There's a beautiful princess room and a fun pirate room." It's no wonder kids want their birthday parties there.
Bridgette hopes that appealing to a broader demographic of children will set her apart from the competition. "We're accommodating for most age groups, from bubs right up to teens which is quite unique. The little mini soccer and basketball hoops means everyone has their own areas of interest. Usually in a place like this, the older kids trample over the young but that doesn't happen here. It's nice for families with older and younger kids to have a day out together."
With two kids aged 12 and 14, Bridgette is passionate about getting all the family involved in the business.
"As my kids are young teenagers, they've never really expressed much interest in tea so I'm excited that they can get involved with something they like doing. I really like the idea of a family business and that my kids have the opportunity to run the business with me."
For more information head over to Lalaland Moonee Beach Facebook Page