Kombi Life
Before the current cultural obsession with #vanlife there was Kombi life. Same-same? Not quite. Designed in the late 1940s as a practical delivery van, the Volkswagen Kombi went on to achieve cult classic status.
Various subcultures chose to co-opt the Kombi. Think hippies thumbing their noses at the overpowered and overpriced cars being released in the sixties and seventies. Or families with a surplus of kids. And of course, surfers with their boards, beds, guitars and mates.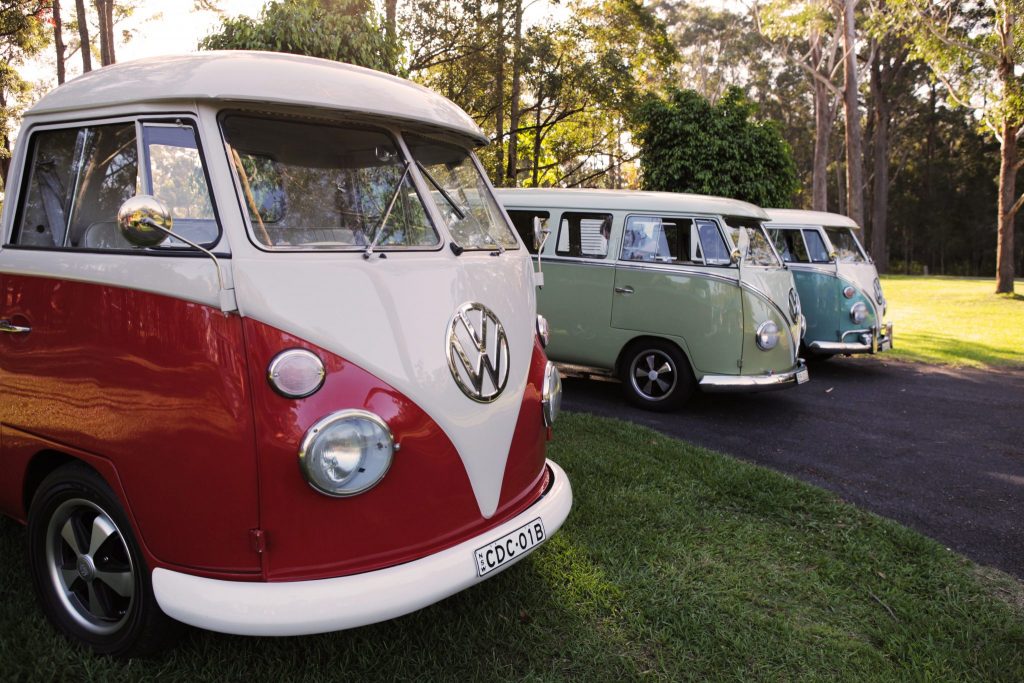 The Happy Van
Catch a glimpse of a Kombi and try not to smile. It's almost impossible! Perhaps it's the cheerful colourways or the oversized body and the big, friendly "eyes"? Maybe you have a fond memory or two associated with the Kombi? Perhaps it was a road trip with family or mates – no plan, just going with the wind. 
Everyone wants one…still! From 20-something Instagram influencers to those retired old salties at the beach every day. You see them in ads on TV and on display in shopping centres too. Curious about the shiny red Kombi ute at Coffs Central? Here's the lowdown…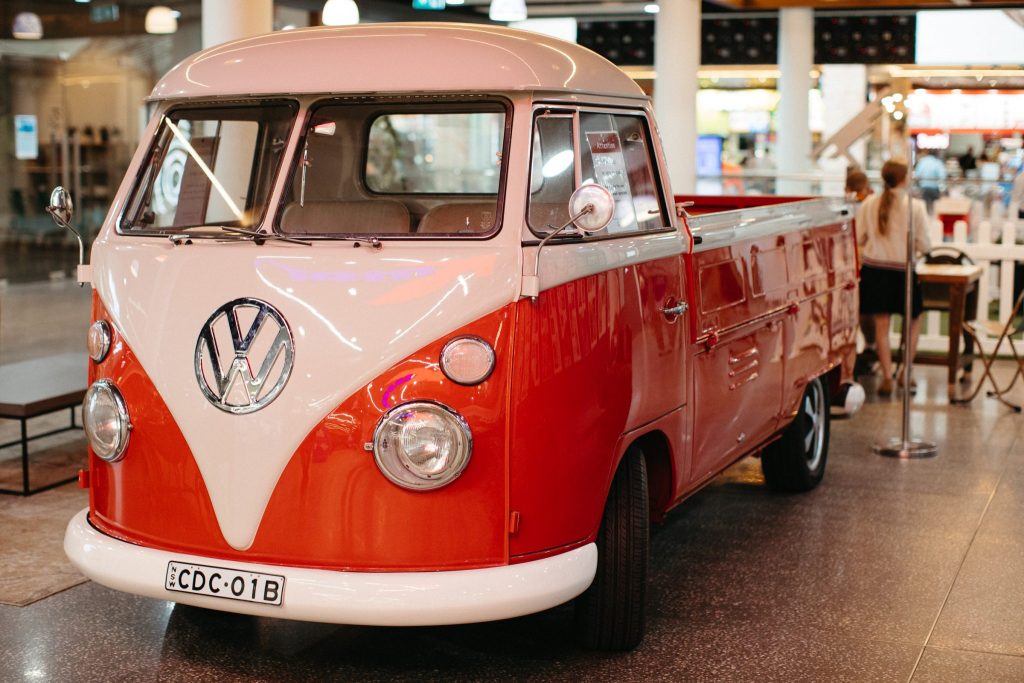 The Story of the Red Kombi
The Kombi outside Kmart is a 1964 Split Screen Kombi Ute. It has a 1500cc single port engine. It was built in Australia and originally purchased by a plumber in Adelaide, South Australia. The colour is V.W. Sealing Wax Red and Beige Grey (an original colour combination).
Hopkins Restoration Works at Mullaway then purchased it as a workshop run around ute. Unfortunately, when bought it had to be completely re-built due to a very poor previous restoration. The ute was completely stripped down and re-built with all new panels and mechanical parts. 
In the early sixties V.W. Kombis had cooling problems as the air for cooling comes in through vents at the rear corners. The engines sucked in the dust from classic Aussie dirt roads which caused cooling problems. An Australian engineer solved the problem by adding a second roof skin. Air flowed between the two skins and was ducted into the engine bay. Plumbers loved these utes as they could store their tools in the area below the tray and carry all the bulky goods in the back tray section.