Kindness and Connection: How an Unlikely Friendship Formed
In 2006, Elizabeth 'Beth' Rogers gave a dress to a little girl from Burundi who had arrived in Coffs Harbour as a refugee. This simple act marked the beginning of a remarkable journey of friendship and understanding. Beth has been nominated for a 2021 Australia Day Award for her contribution to the community. Coastbeat shared morning tea with Beth and that little girl's older brothers, Eric and Felix.
Update: Coastbeat would like to congratulate Beth on her Social Inclusion Award!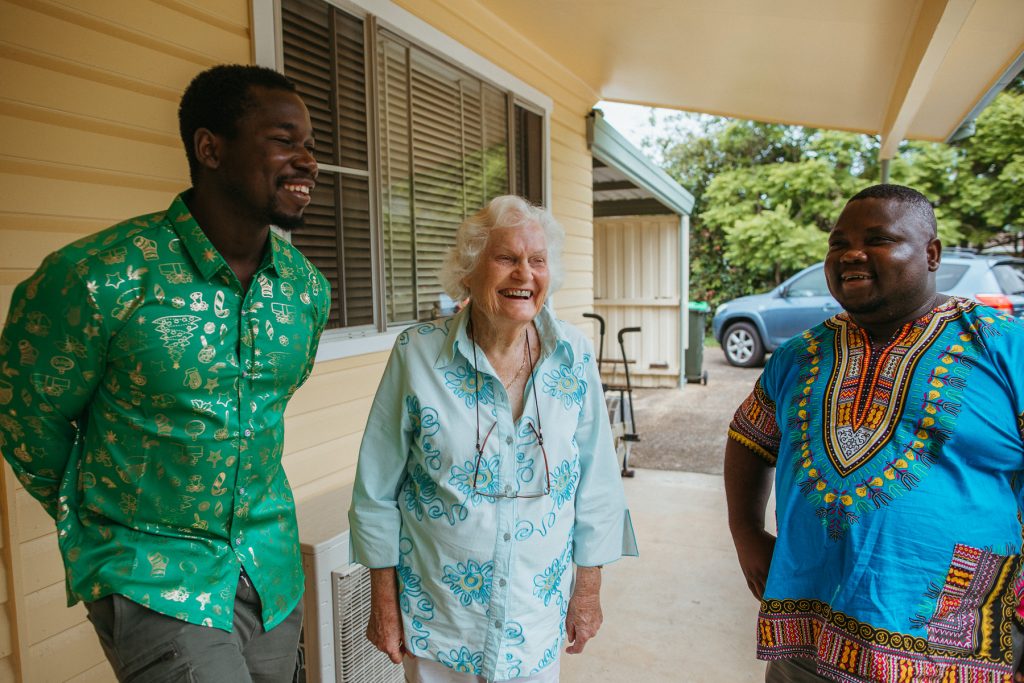 A Warm Welcome
Beth Rogers has been friends with brothers Eric Ngirabakunzi and Felix Sinzinkyo for 14 years. The friendship began when Eric and Felix arrived in Coffs Harbour, direct from a refugee camp in Tanzania. They were with their mother as well as younger brothers Jacques and Jean-Marie and their sister Loique. Originally from Burundi in East Africa, the children had never lived in their home country. It was struggling to stabilise after 12 years of civil war. 
Shopping in the Heart of
Coffs Harbour
"I was about 13 when we arrived and there was only one other family from Burundi," explains Felix. "It was so good to meet Beth because she helped us with so many things."
For Eric, entering Year 9 at a local high school and not being able to speak English was quite a challenge. Each day, he would bring his books to Beth's house and receive tutoring.
"Beth always welcomed me and helped me," he says. "If it wasn't for her, I would have struggled a lot."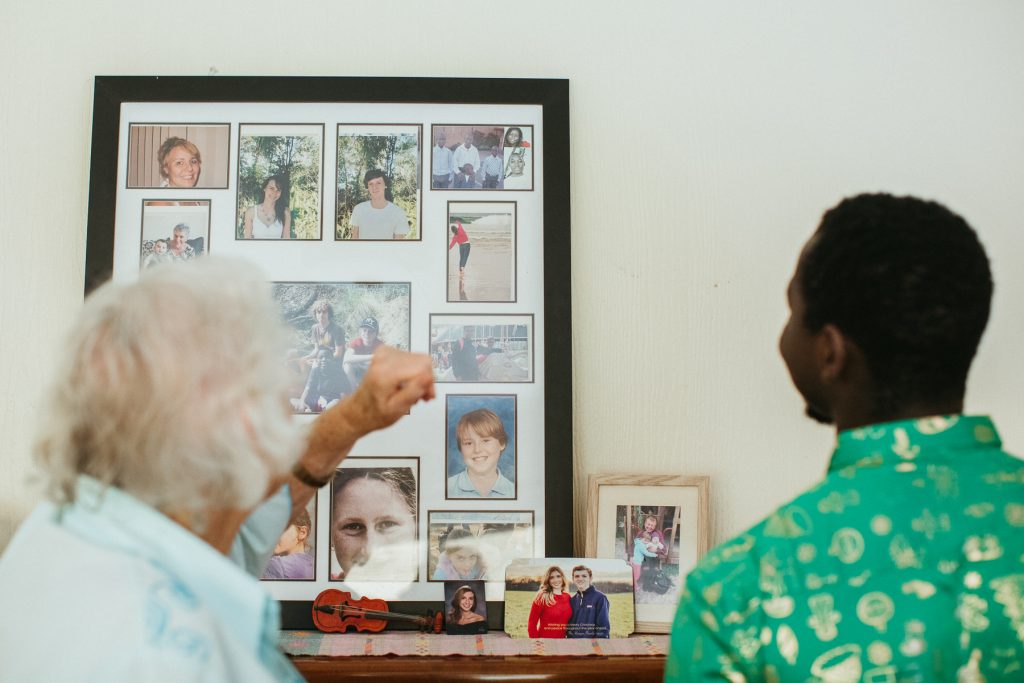 Settling into a New Home
Beth got the boys signed up to soccer and Loique joined a netball team. She took them on trips to the Coffs Harbour Zoo, Urunga and even Sydney. But it was the way Beth was able to anticipate and address the more complex needs that impressed her daughter Alison Scheef.
"I remember mum telling me Eric and Felix were given a note about an upcoming school swimming carnival and she knew it would be hard for their mother to understand what was required," Alison explains. "She just had the patience and expertise to help and that facilitated their success."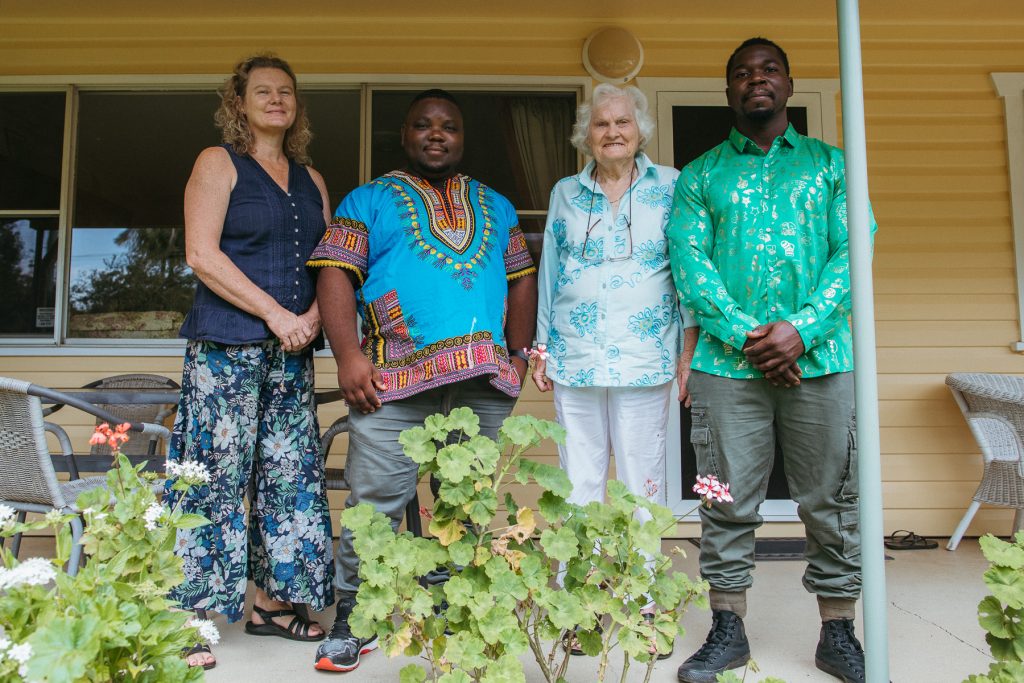 Enduring Friendships
As Eric and Felix finished school, found jobs and established themselves within the Coffs Coast community, their connection to Beth remained solid. She is quick to point out that the boys help her as much as she helps them. Watching the three of them interact, it's obvious their friendship is deep and respectful. Eric and Felix became Australian Citizens in 2012 and are genuinely grateful for the support they have received.
It's understandable that Beth doesn't feel like she needs awards or recognition but Alison notes that her generosity and kindness are highly admirable and set a worthy example.
"If my actions can encourage other people to work with refugees and realise what a joy it is, then I'm happy to be nominated," concludes Beth.
Coffs Harbour Nominees
Julie Ferguson
Beth Rogers
Michael Bourne
John Higgins
John Lardner
Taryn McCarthy
Rosie Smart
Port Macquarie Nominees
Citizen of the Year
Ellen Crepaz
Lisa Willows
Robyn Rawson
Young Citizen of the Year
Blake O'Connor
Luke Meier-Smith
Molly Kemp
Senior Citizen of the Year
Gordon Gray
John Eggert
Phyllis Hollis
Kempsey
Awards will be presented for:
Citizen of the Year
Young Citizen of the Year
Volunteer of the Year
Community Group of the Year
Read about fellow nominee Julie Ferguson here.
Planning a get-together on January 26? Check out our selection of hampers here!