Kaleidoscope of Creativity Opens its Doors
Kaleidoscope is the new home of Coffs Coast makers and creatives. The collaborative retail space has opened its doors in Coffs Central Shopping Centre. Showcasing an ever-changing line up of local artists, makers and designers, the emporium is a Gowings initiative. Kaleidoscope is designed to engage and empower artisans and their businesses in a one-of-a-kind retail setting.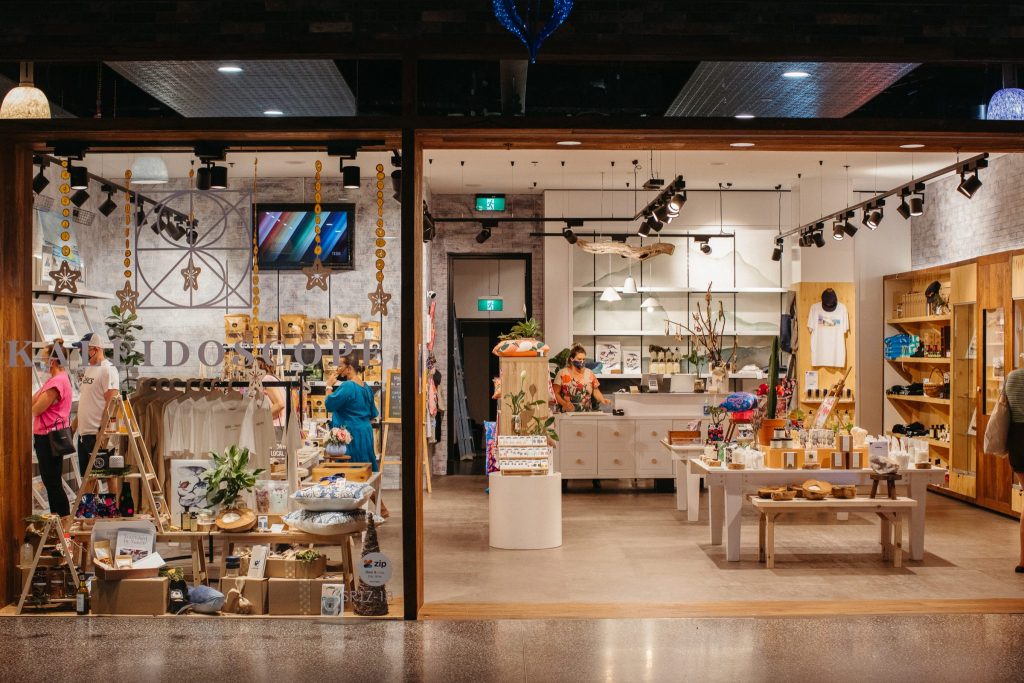 Kaleidoscope will offer an innovative retail experience that elevates the community's best makers. It gives artisans a chance to join a supportive retail setting and have their small business promoted in a leading shopping centre with high exposure. Find Kaleidoscope on the Ground Floor of Coffs Central – opposite the Concierge Desk. It's open Monday to Friday, 9am to 5pm and Saturday 9am-4pm. It's never been easier to find unique, handmade ceramics, clothing, toys, jewellery, art and more. This Christmas, shop local and support our community's artisans. Enjoy free gift wrapping on your purchases!
Current Makers and Creatives
Milla + Honey – Takara Too Studios – Yellow Robin Ceramics – Coffs Art – Let Them Play Toys – Craftyroos – Shiztastic – Arch & Aya – Shibora – Noi Creations – Pandora's Plate – Bella Lunar Designs – Yingarna Designs – Mororo Mandies – Solum Farm – Hemp Threadz – Tribe and Temple  – Corindi Polymer Clay Earrings – Bobbie Dogs – Gowings Whale Trust