Join the Waggle Dance Challenge to show your support for the Bees
The Waggle Dance Challenge is a part of World Bee Day – the global annual event on 20th May when we acknowledge the crucial role of bees and other pollinators in sustainability, food security, as well as biodiversity.
This day is dedicated to raising awareness for their protection. And every little thing counts, such as doing the Waggle Dance Challenge with us!
So what is the Waggle Dance Challenge all about? 
The initiative invites people around the globe to record themselves doing their version of the Bee Waggle Dance. The dance is what bees do to communicate with each other where flowers are.
This year, the challenge will attempt to reach 20,000 waggle dance videos, from 20 countries, in 20 days, ending on the 20th May 2020. Each of these videos will honour one of the 20,000 bee species that exist today. Phew, that was a lot of 20s!
How can we participate in the? It is as easy as 1,2 and 3. Here are the steps: 
1. Register here
Don't worry, it's free. After registering, you will receive a confirmation email with the full instructions on how to participate in the Global Waggle Dance Challenge.
2. Record your Waggle Dance by following the steps in the instructional video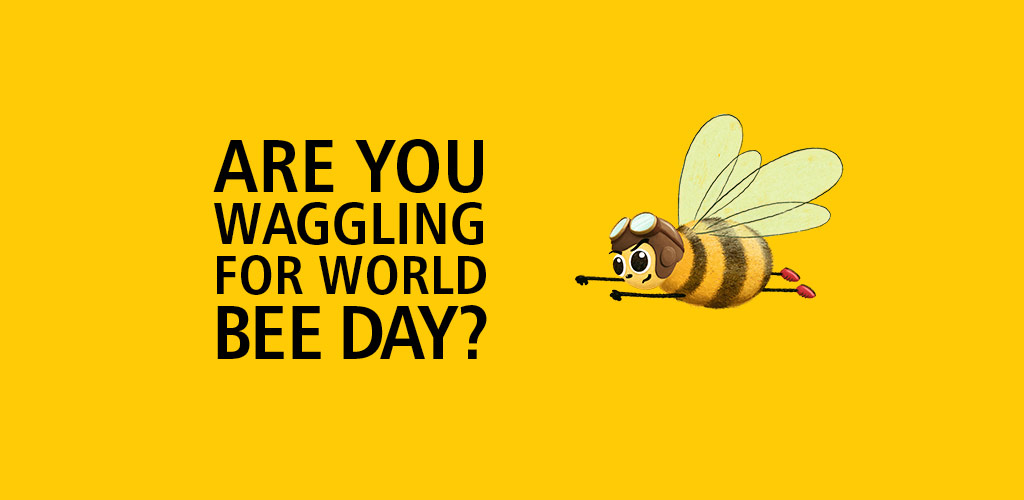 3. Upload your video
After registration, you will receive the link where you can upload your best dance performance.
Let the world see your dance
If you would like your dance to be a part of the compilation video that will premiere on World Bee Day, you need to submit before 10pm AEST, 18th May 2020.
So there you go, it is as simple as that. What are you waiting for? Do the Waggle Dance today and save the bees!
---
If you are looking for something to do on the weekend, check out our article on how to make your Beeswax Wraps.
---
Latest Posts