Jaunt Motors – upcycling iconic 4wd cars into electric vehicles for regional exploration
Jaunt Motors is a company that upcycles iconic cars into working electric vehicles that can be hired to explore areas of regional Australia. Coastbeat caught up with founders Marteen Burger and Dave Budge to talk sustainability, business and a deep love of the Aussie bush..
Q. How does the story of Jaunt begin?
Dave: While I've always been into four-wheel driving, camping and discovering beautiful places, in the back of my mind I felt guilty that I was burning fuel to visit natural places. I tried to suppress it for a long time, but I often thought how nice it would be to drive in silence and hear the crunch of leaves under the tyres. I really wanted to have the opportunity to drive a 4WD electric vehicle though the bush and began to scour the internet for ideas. I saw that it had been done before and had the idea that I could do it too!
I nurtured this idea for years as I worked on other freelance production projects with Marteen. One day over coffee she said, Let's start a business, and I readily agreed but I was keen to start a very different kind of business. In the space of six months, we went from casually chatting about the idea to working full time on Jaunt.
Marteen: We've worked on and off together for the last 12 years on film and digital production jobs basically solving content problems for large companies using new technologies. We have different skills that complement each other, so it made sense for us to be in business together.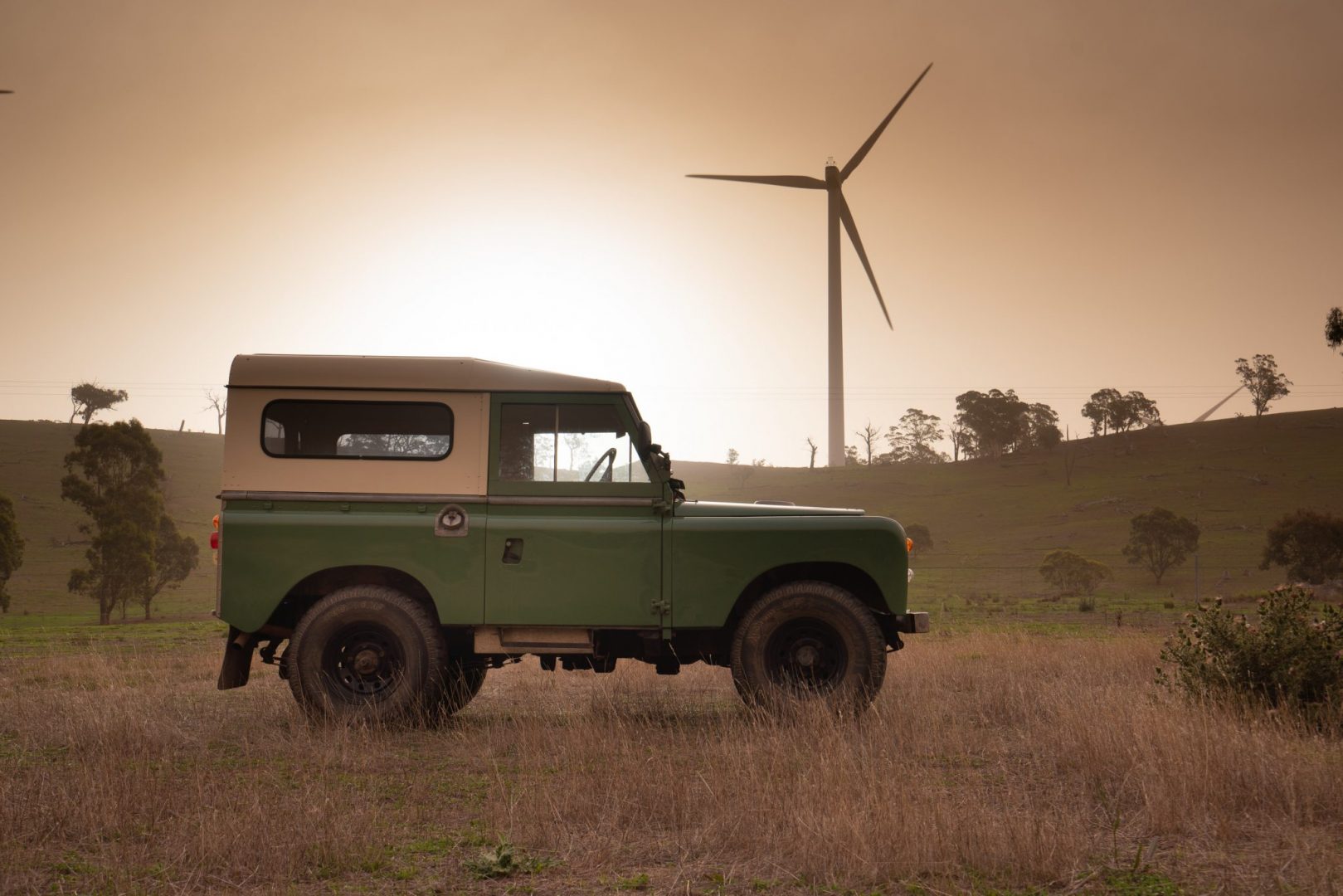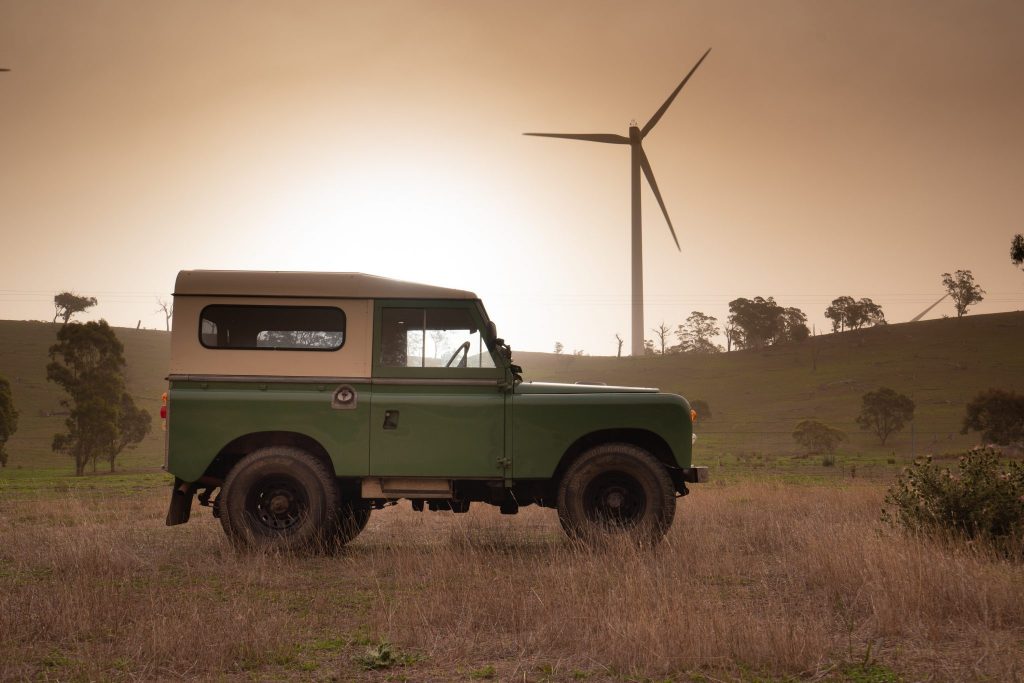 Jaunt is all about regional exploration with minimal environmental impact
Q. Where are you at with Jaunt now?
Dave: We're currently building our prototype car, Juniper, a 1971 Land Rover Series 2A – soon to be transformed into an electric vehicle to be rented from four different locations – Byron Bay, The Blue Mountains, Daylesford and Mornington. All locations have already sold out!
Marteen: And we're setting up our first permanent location at Mountain Ridge, a hugely popular winery that overlooks Berry's Bay in NSW, where our second car vehicle, a Series 3 long wheel base, will be permanently available for rent from next month! We also look forward to having a permanent NSW North Coast presence and plan to lock in Byron Bay as a set location for our vehicles in the coming months. 
Q. Has sustainability always been important to you?
Dave: I've always tried to be a relatively sustainable and ethical person and to work on projects that align with these values. It feels really good to be doing something that may encourage Australians to learn more about electric vehicles.
Marteen: To be honest, I wasn't always aware or proactive when it came to sustainability. Starting this business with Dave has been a journey of self-realisation I've learned so much and changed so many of my behaviours. I truly feel like I'm doing something good for my son and for future generations.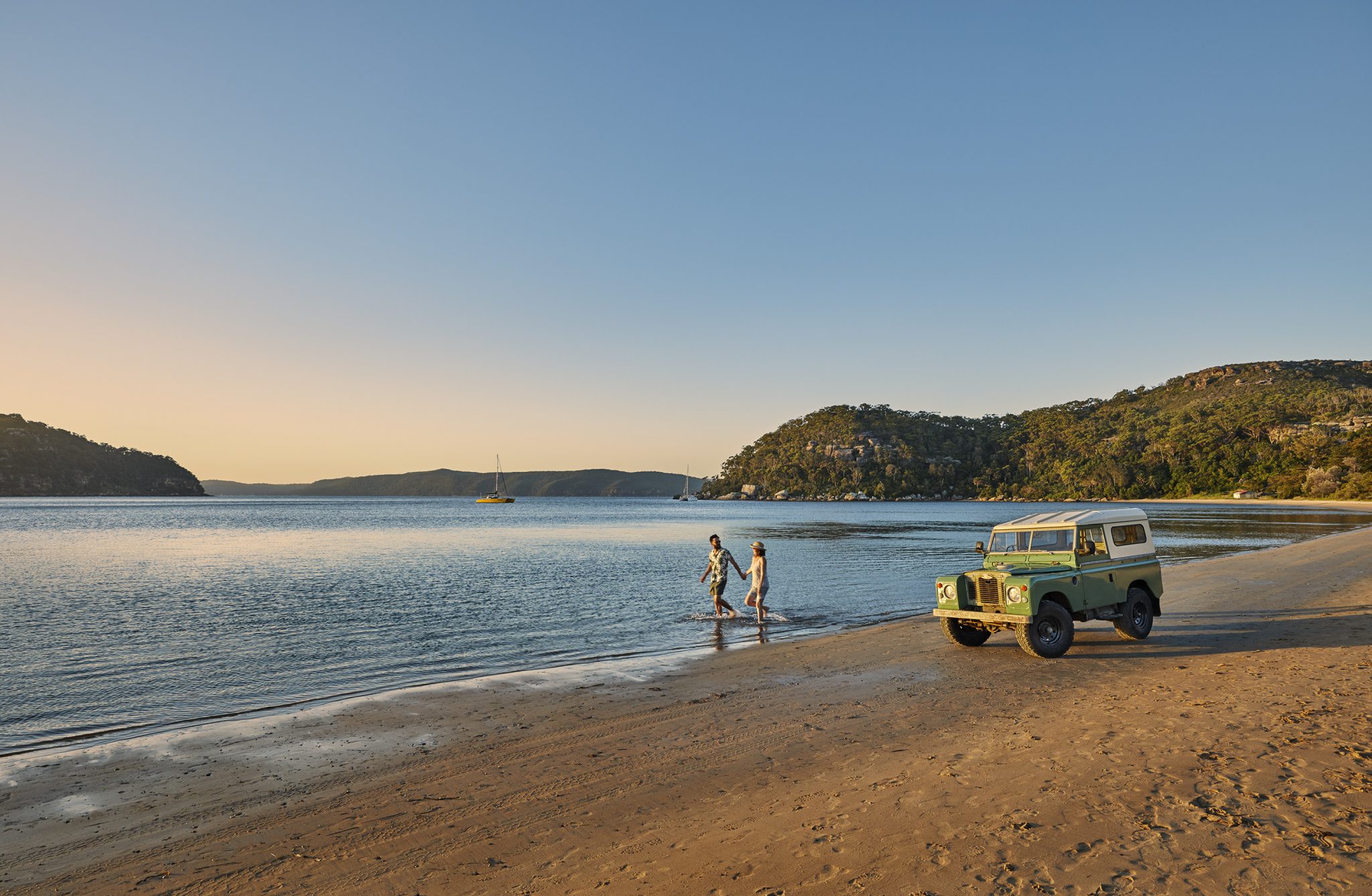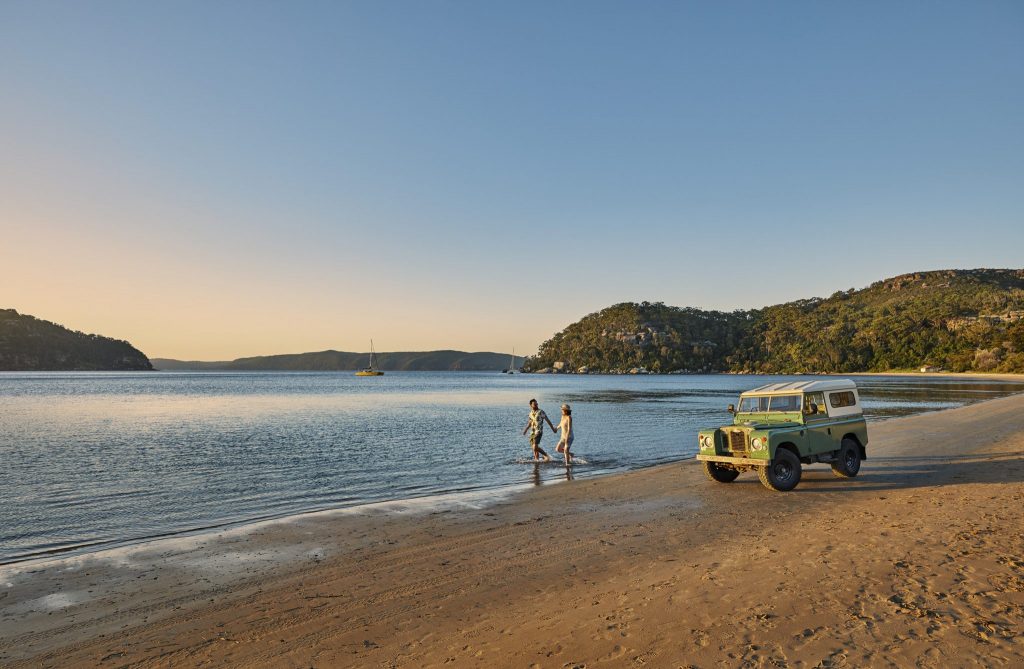 Jaunt's protoype, Juniper. is a 1971 Land Rover
Q. Tell us about the Jaunt experience.
Dave: We're really encouraging people to visit natural places in small locales and to soak up the experience of actually getting to these places. Many of our overseas customers haven't even driven on dirt roads before, let alone with the top down. People will pick up the car and take it out for the day or overnight- experiencing travelling though the natural world in a very different way.
Marteen: Just driving a car with the roof off is an adventure! We're not trying to compete with traditional car rental companies. It's not about getting from place to place; the transport experience is more comparable to horse riding or hot air ballooning there's a real sense of freedom and fun.
Q. What's your ultimate vision for Jaunt?
Dave: To put it simply, it's about getting Australians driving electric vehicles and solving transport problems in regional areas. It's also about taking advantage of both the mechanical skills that exist in regional Australia and the huge stockpile of vehicles rusting away on farms and in backyards. We're aiming to supply rental vehicles but we're also building electric 4WDs for people who want to buy them, which is an exciting component of our business.
Marteen: We've been amazed by how many people are commissioning us to build vehicles. We've got several in our workshop at the moment, waiting to be built and shipped to customers here and overseas. It's all pushing toward the same vision: encouraging people to invest in the future of electric vehicles.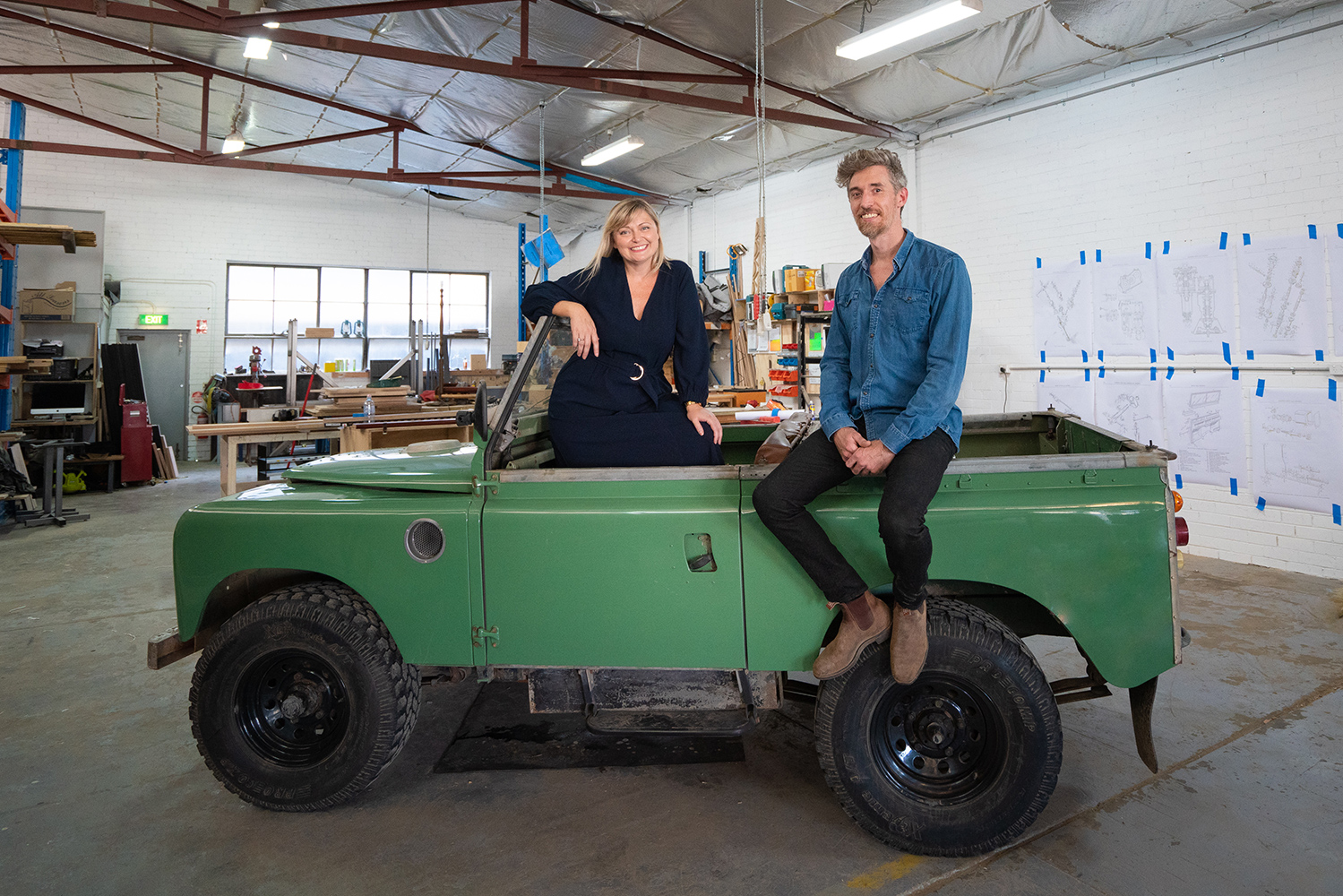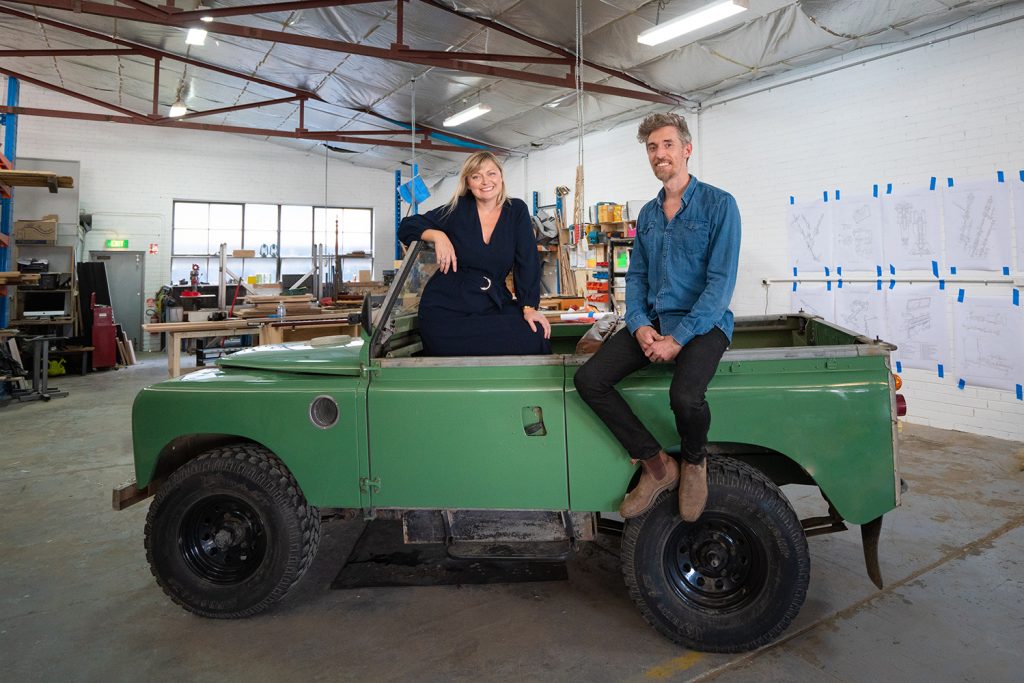 Jaunt founders Marteen Burger and Dave Budge
Jaunt are taking a road trip through Coastbeat territory in early 2020. Find out more at jauntmotors.com. Follow Dave and Marteen's adventures on Facebook and Instagram
Enjoy adventure related articles? You'll find plenty right here!