Jagun Yamarr – A new exhibition at The Culture Hub
Jagun Yamarr is the latest community takeover hosted by Culture Hub in Coffs Central. The exhibition features artistic works by the Gumbaynggirr community and demonstrates their connection to the local marine environment.
"It's always been part of our cultural ethic and responsibility to look after country first and for Gumbaynggirr people, the ocean is our totem," explains Chels Marshall, traditional owner, cultural systems ecologist and Director of Flying Fish Blue.
"My family totem is the red bass fish, and I've got cousins that are shark totem, and nephews that are stingrays. So kinship, Aboriginal ideology and worldviews all come in play and artists are showcasing fish they like to eat or have kinship with, or fish they admire."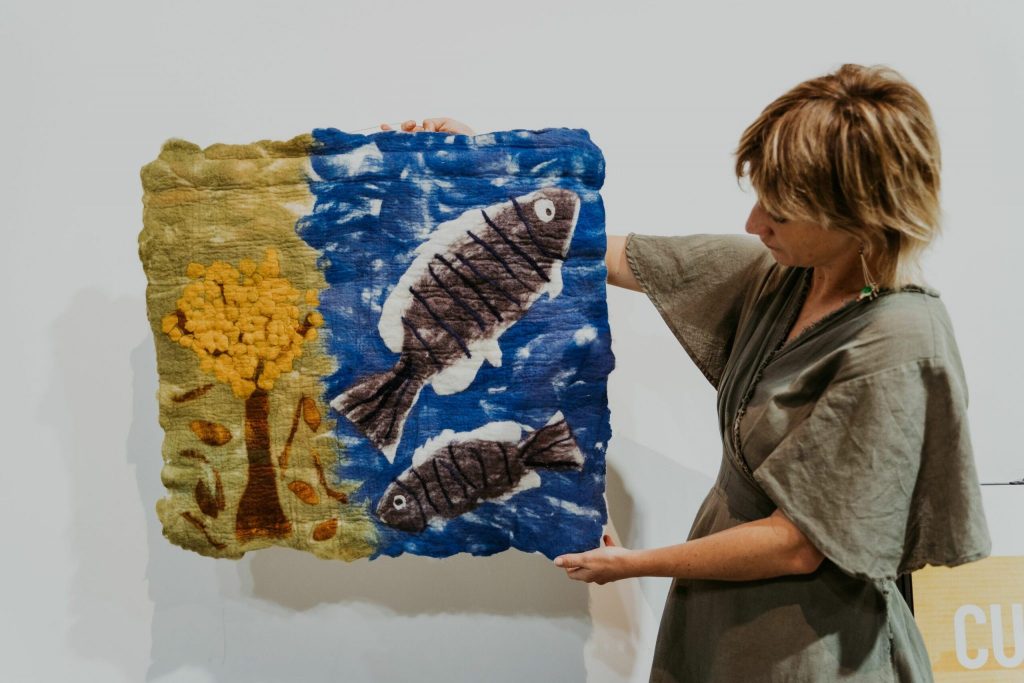 On April 3 Coffs Harbour Regional Gallery's Ash Frost will lead you as you paint fish inspired by the Jagun Yamarr Exhibition, on show at the Culture Hub. Explore drawing, watercolour techniques and learn the Gumbaynggirr names of our local fish species. All welcome, recommended for ages 8-12.
No experience necessary. Find out more and book here.
Top Articles