It Takes Two – Ollie McGill & Georgie Chorley
The sum of the parts has got to be greater than the whole when those parts are musicians, Ollie McGill and Georgie Chorley. They make up the core of Hip Mama, a cool jazz outfit who have gone out of their way to call Bellingen home. Why Hip Mama and why Bellingen? Coastbeat chatted to Ollie and Georgie about the power of collaboration and why Bello is the place to do it.
Ollie came to Bellingen by chance. Well-known as the keyboard player for internationally renowned Melbourne band The Cat Empire, he fell for Bellingen while on a short visit to a family friend, who took him on a tour of all the venues. It seemed like music mecca, with a band on every corner; Ollie packed up his piano and headed north.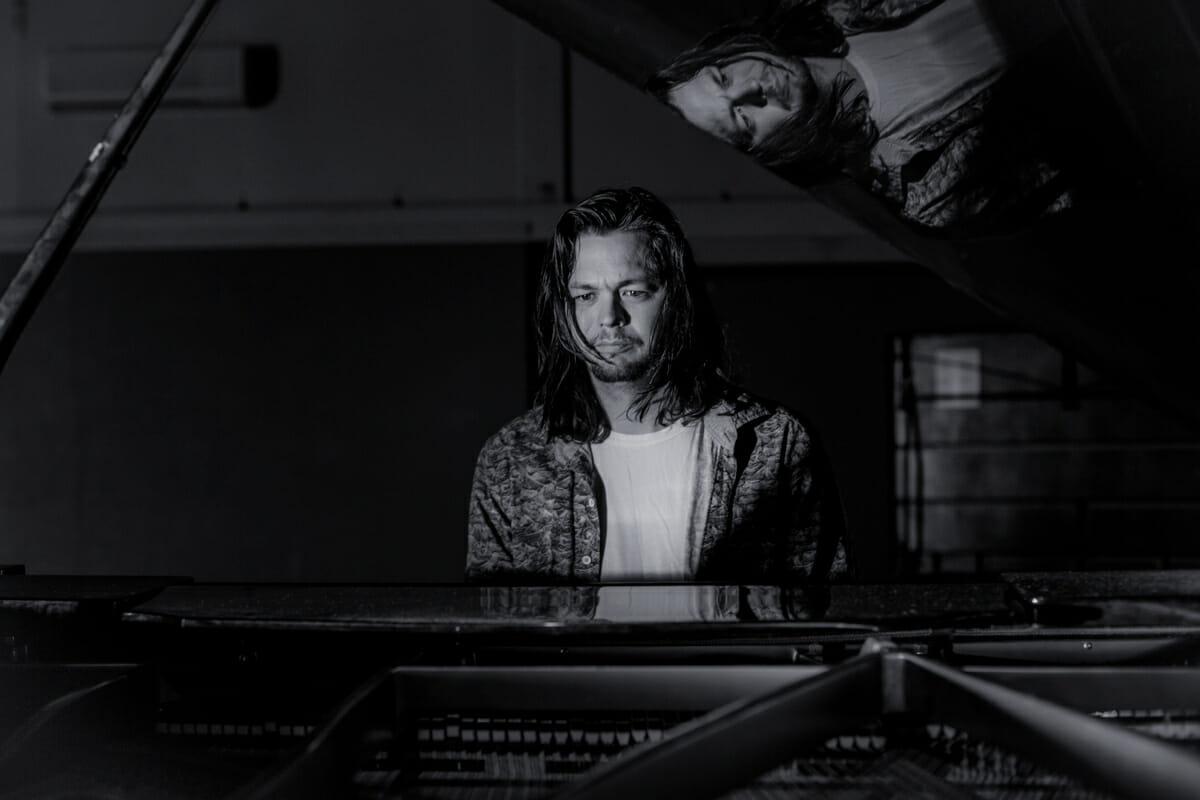 Ollie in his element – on stage. Image by Jay Black
Georgie arrived from another direction, physically and metaphysically. She was born and raised in Tenterfield but says she came to Bello out of disdain for the machine of the classical industry where she had worked, and a love for the freedom of jazz. Disdain seems a strong word…
"I was classically trained in Newcastle and at The Sydney Conservatorium of Music," says Georgie. "But the way I like to approach music is not classical. I worked in Sydney as a trumpet player, but I never did it the way they wanted me to, so I left the music world entirely for five years and travelled. I came back for jazz. Classical music is an industry compared with jazz, which is more of a community.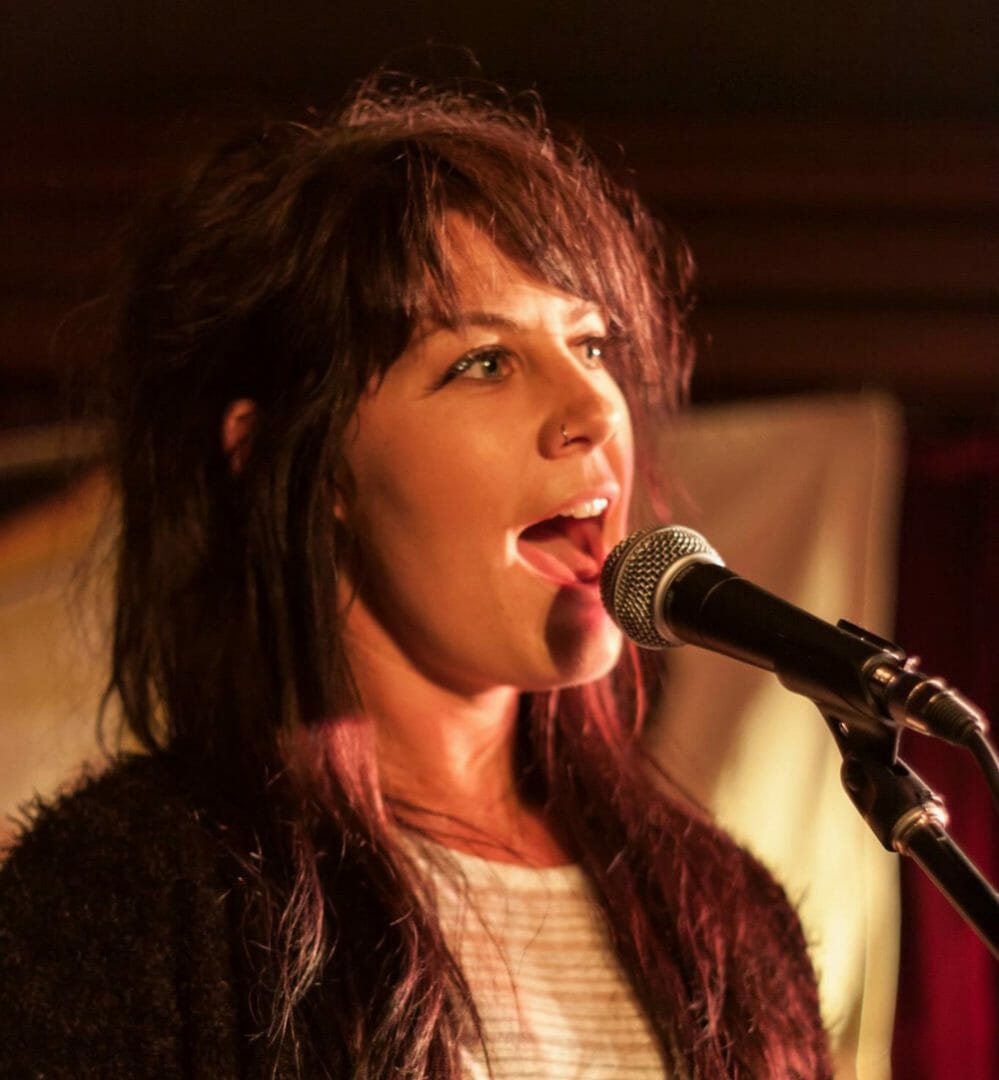 Image of Georgie performing by Peter Toming
For Georgie, jazz is also energy and emotion, not work. Ollie too, and this shared understanding drew them together in a town synonymous with music, thanks to the community-driven Bello Winter Music Festival. When they met, Georgie had just returned from New Orleans and Ollie had just started listening to off-beat New Orleans jazz.
"Off-beat, lilted rhythms," he says, in an attempt to describe the style. "Neo-soul. Dr John and Professor Longhair."
"Lush," says Georgie, interrupting him. "Strong harmonies. Music that makes people happy."
"Is that the Hip Mama style?" I ask, getting a word in edgeways.
"We don't necessarily label ourselves," Ollie replies. "We like the music to evolve in performance; we fire off each other."
"And we want to make music that's on fire," Georgie adds.
The conversation with Hip Mama veers towards the chaotic, with interruptions and talking over and a lot of laughing, but it always makes sense. Like their music, Ollie and Georgie are light-hearted but they know exactly what they are doing.
Hip Mama features Georgie singing and Ollie on keyboards, with a regular bass and drummer. They offer up a mix of originals and some covers from sources as diverse as The White Stripes and Stevie Wonder.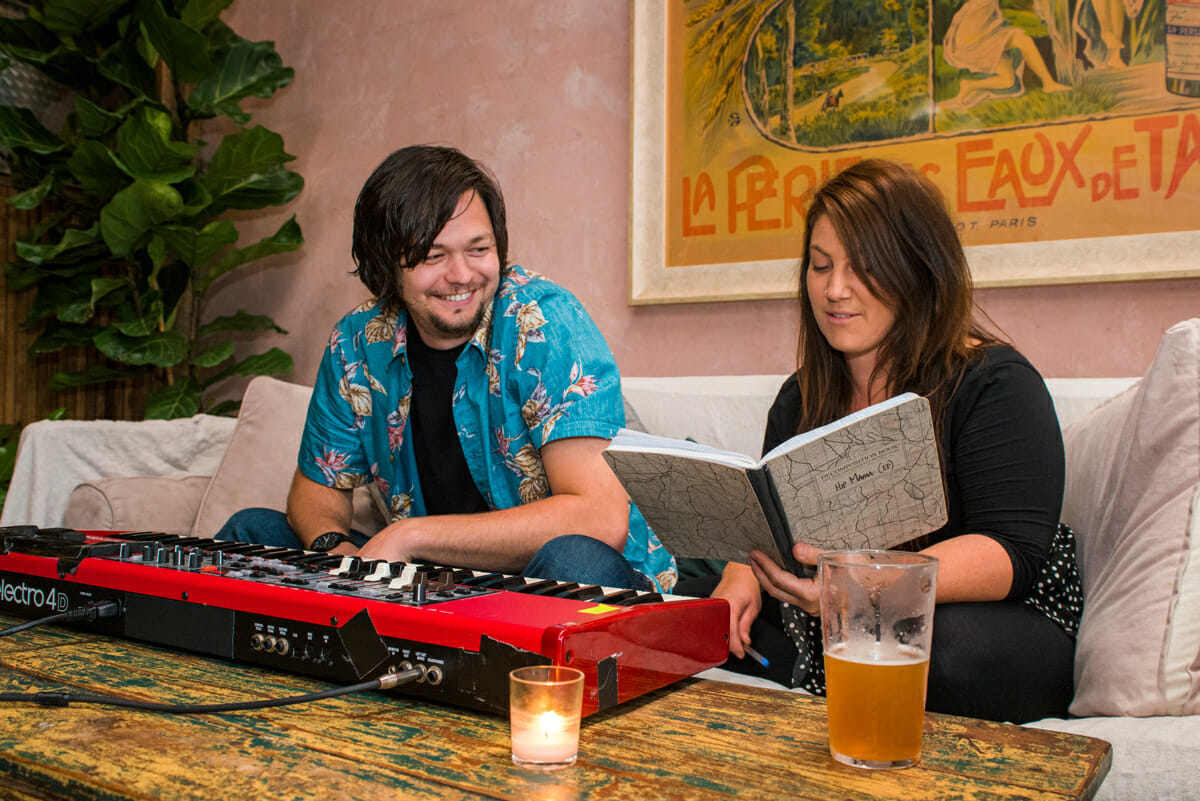 Georgie has a rich, warm voice, deep and bluesy with a lyrical falsetto that counterpoints her dark tones with sweeter notes. Ollie has been called 'the best jazz pianist in the country', which you can substantiate for yourself via any of his many clips on YouTube. His playing is prominent in Hip Mama, right hand dancing across the keyboard while his left anchors the energy with a rollicking riff that almost tumbles into pure boogie. They make music that makes you feel good.
"With jazz," Georgie says, "You can express yourself as you feel at the time."
"Improvisation and emotion," says Ollie.
Currently, Hip Mama play in and around Bellingen and are planning a schedule of music festivals, where they know their upbeat style will be perfect. This is between Ollie's not insubstantial commitments to The Cat Empire. Plus, ongoing collaborations with the Indigenous choir Spinifex Gums, and a few other smaller projects. "I moved to Bellingen two years ago," says Ollie, "But I spend about three months of every year touring."
And Georgie herself is busy with at least two other bands in Bellingen, as both trumpet player and singer.
However, Ollie and Georgie understand that, like jazz, the best collaborations allow room for the individual. And one can imagine that like the wild and crazy improvisations Hip Mama hurl out, just when life seems most chaotic they will slide back around after their solo-break, with a control reflecting the fine musicians they are, and magically be in sync.
For more info on Ollie go to www.ommm.com.au and follow Georgie @georgiechorley