Humpback Haven – whale watching on the NSW North Coast
Find out more about the magnificent mammals that grace our coastline each year as we chat with one local operator about the current situation, share humpback facts and recommend vantage points across the coast.
Normally at this time of year, whale watching operators all along the eastern seaboard are busy preparing for a productive season that would see thousands of locals and tourists excitedly board vessels and head out to enjoy these amazing animals and their impressive acrobatics. Instead, like so many businesses, they're in a holding pattern. Their boats are docked and it's simply a waiting game, as it is for all of us.
The day to day is certainly different for land dwellers but for those wonderful creatures who call the ocean home, life carries on just as it always has. This video from coffscoast.com celebrates this….
The waiting game for local operators
Each year, thousands of these baleen whales migrate north to sub-tropical waters to mate before returning south for a summer of feeding in Antarctica once again. Those of us who live here are lucky enough to spot them regularly from our headlands and shorelines from May through to early November. Some of you may have seen some humpbacks offshore this season already.
Along the eastern seaboard operators head out into the open water throughout the season with their guests on the boat perched readily with cameras in hand in anticipation for that epic shot of a humpback breaching.
---
Latest posts
---
It's something Lee Bramley from Whale Watch Experience in Coffs Harbour has been a part of since 2003. Lee would normally be venturing out daily for a sail with guests to share the gorgeous Solitary Islands Marine Park and spot dolphins and other marine animals before the whale watching season ramps up in early June.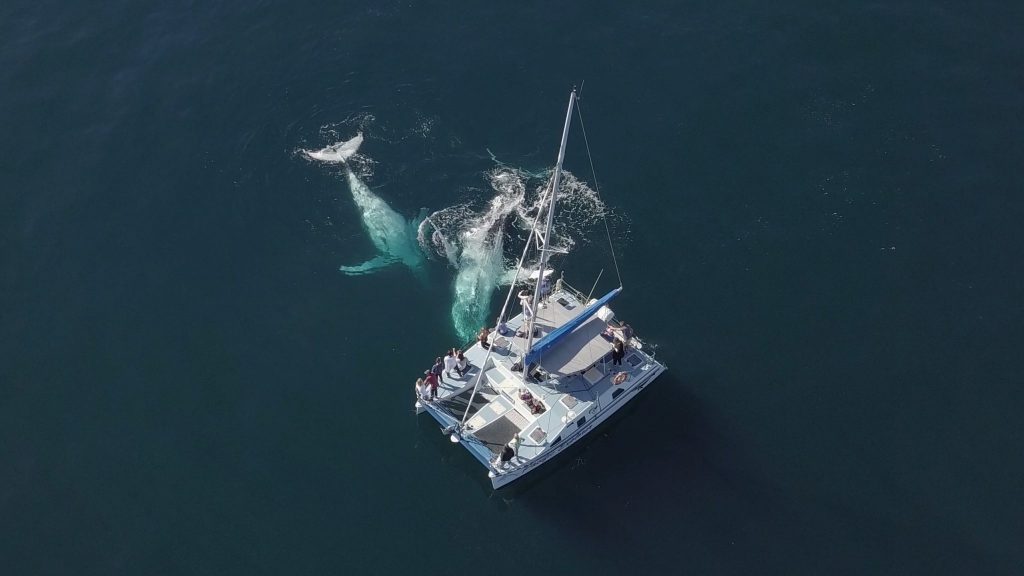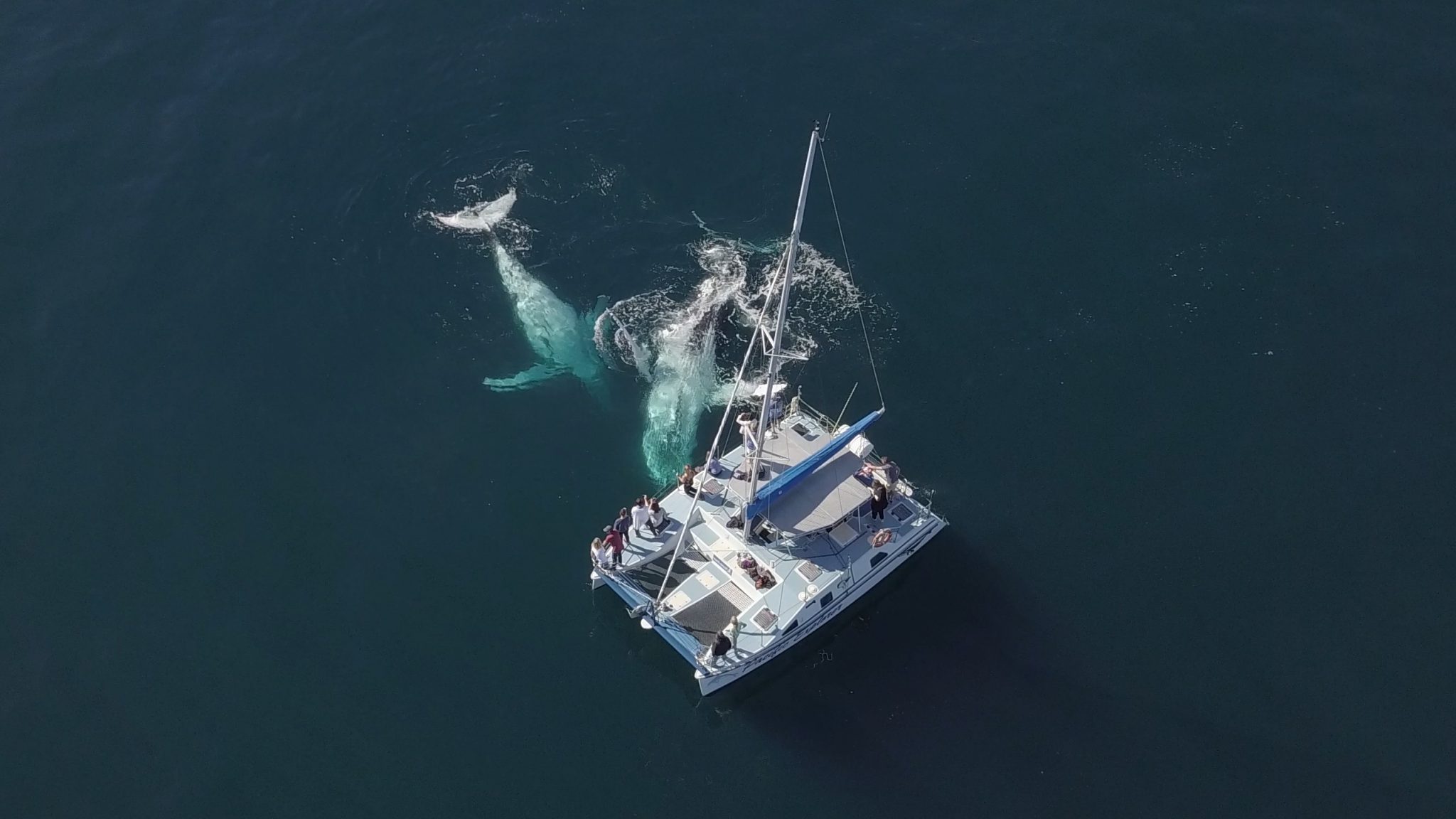 Lee estimates that they would take about 2,000 guests out each season on their purpose-built catamaran which offers 60 square metres of open deck space. "We're a proud whale watching specialist business here on the Coffs Coast. I just love observing these beautiful, wild animals. They're very inquisitive and often come right over to us," says Lee.
"Obviously for our business, like so many others, it's a wait and see situation. We're hopeful that before long we can be out on the water again sharing our passion for whales and this stunning part of the world with our clients. We're fortunate that when current restrictions change (no more than two people gathering at once), we can practise social distancing which would allow up to 10 people on the Pacific Explorer rather than the usual 23 guests."
Of course, we'll all be keen to get on board to see these wondrous animals for ourselves just as soon as we can!
Support the humpback whales!
Humpback facts
An estimated 17,000 whales migrate along the east coast of Australia annually.
Like a human fingerprint, the tail of each humpback whale is unique.
Humpbacks are found in every ocean in the world.
Humpback whales are known for their beautiful songs, which are often heard during mating season. In addition to being used in their mating rituals, whale songs are also believed to be used as other forms of communication. The whale song is unique to each social group and can travel vast distances.
The average size of a humpback is equivalent to 11 elephants and their lungs are about the size of a small car!
They are extremely acrobatic and can lift their entire bodies (an average weight of 30,000 kilograms) completely out of the water.
The presence of two blowholes on top of their heads is unique to baleen whales.
Humpback whales usually give birth every couple of years with pregnancies lasting 11 months. Mothers tend to be protective and affection toward their calves.
Their average lifespan is 45-50 years.
This species gets its common name from the shape of its dorsal fin and the way the mammal looks when diving.
Breaching usually begins with two or three beats of the tail before the humpback leaps out of the water, rolls in the air with its huge pectoral fins outstretched like wings and finally crashing back into the ocean, creating a spectacular splash.
They occasionally gather in 'super groups' with as many as 200 whales coming together. Scientists do not know the reason for such a gathering. How amazing would that be to witness?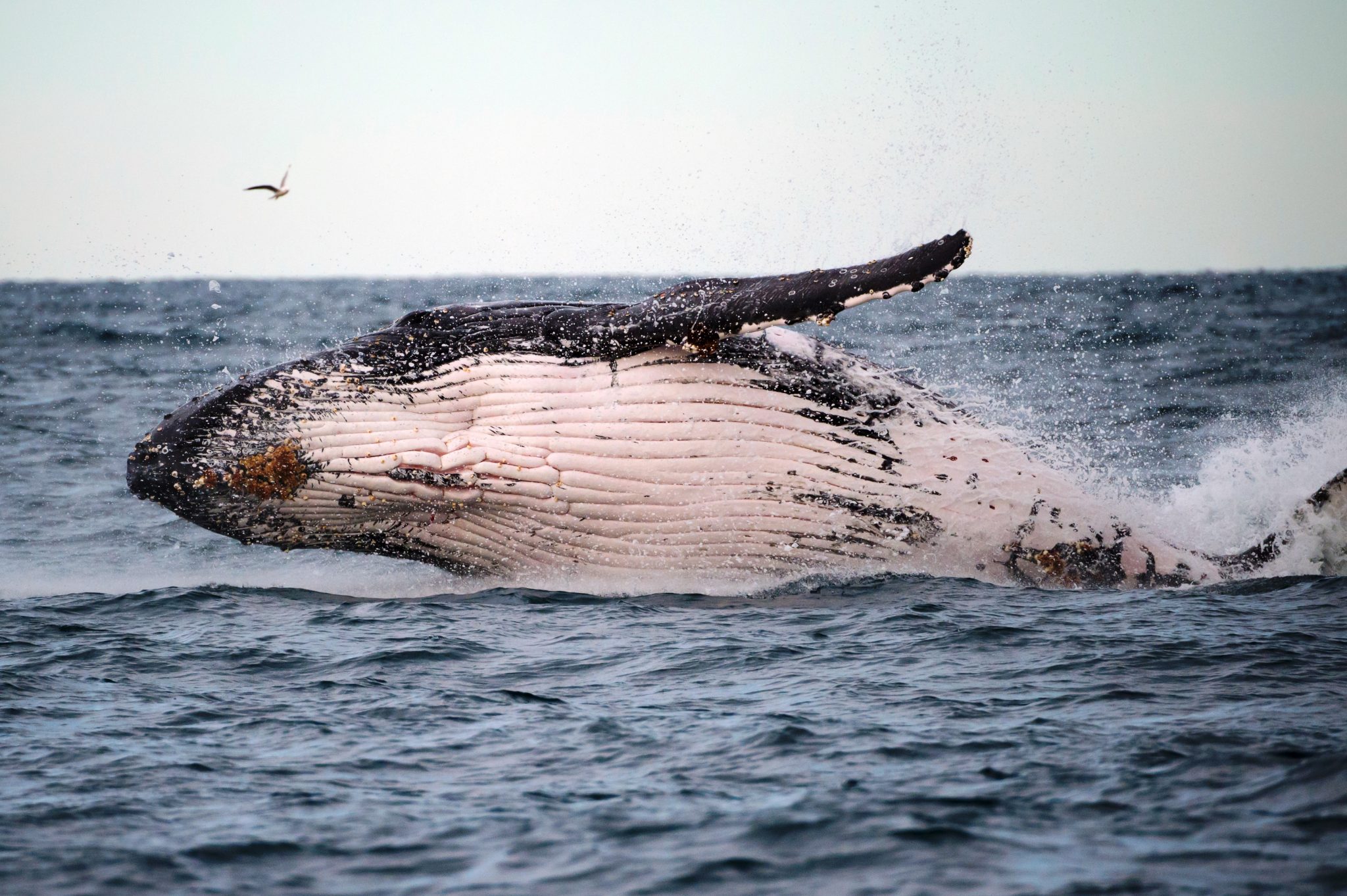 Vantage points
We understand that current restrictions curtail what we can do outdoors and that not all of these locations are accessible at the moment but for those that are, consider a headland walk rather than your usual stroll along the beach so you can enjoy some whale watching as you get in your daily exercise.
To keep informed about what the whales are up to along the Northern NSW coastline, you can download the Wild About Whales app.
Coffs Harbour
The Coffs Coast is home to some fantastic headlands which make for opportune sightings of humpbacks and the other migrating species. See recommended viewing locations here.
Port Macquarie
From the Port Macquarie Coastal Walk to Tacking Point Lighthouse and Charles Hamey Lookout, Port Macquarie is home to some wonderful vantage points.
Byron Bay
Needless to say, the spectacular and unrivalled views from Australia's most easterly point at Cape Byron Lighthouse are excellent for whale watching and it's a great walk up to the lighthouse too. Here are some other suggestions.
Forster
Discover the best whale watching spots in the Forster-Tuncurry region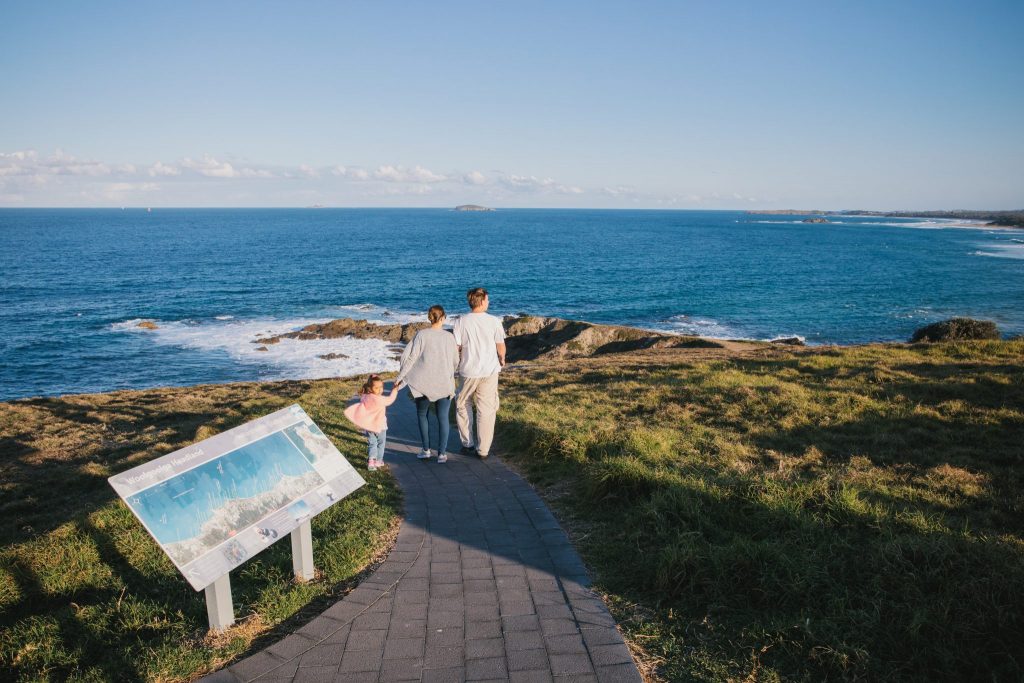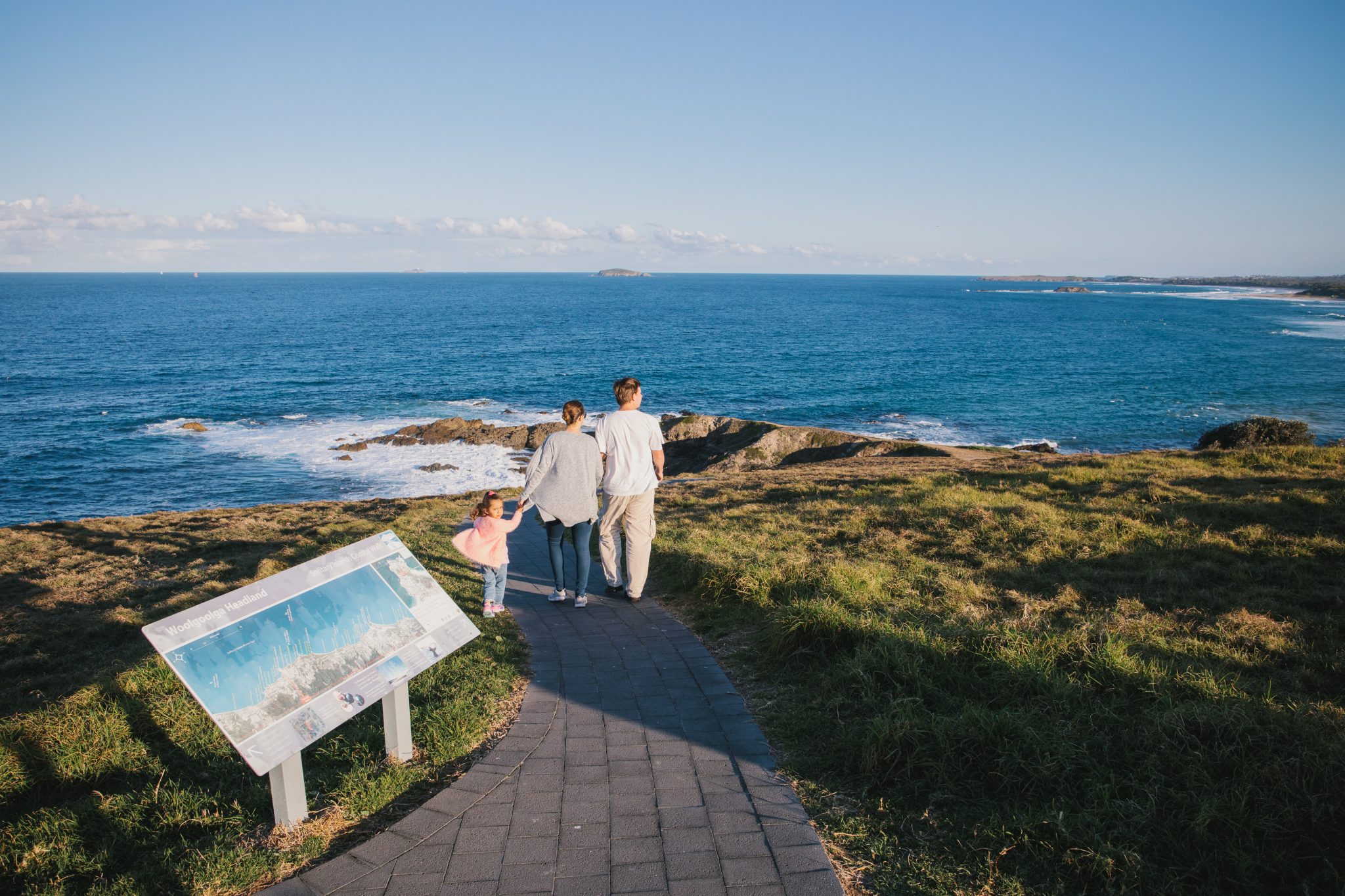 Read this article to discover why the Coffs Coast is so magic for whale watching.
Find out how you can support humpback whales.