How to use and connect with Zoom
Yes, the pandemic has forced everyone indoors, and we haven't been able to see some of our family and friends in person. But whether you want to check in with them or you're trying to stay in touch with colleagues or classmates, there are plenty of ways to communicate thanks to technology.

Video conferencing apps have become a necessity rather than a convenience, especially for those working or studying remotely. However, one app has proven to be of significant value to everyone. Ladies and Gentlemen, allow us to introduce Zoom.

Zoom was always an excellent tool whether you wanted to check in on the team on a Friday, collaborate at a distance or even connect with family. But during the COVID-19 outbreak Zoom has become the clear favourite of video conferencing apps.

Let's show you how to use Zoom and get you started on your first video conferencing journey.

How to Get Started with Zoom
How to Find the App
Go to your desktop or laptop browser. It doesn't matter whether you're on Google Chrome, Firefox, Safari or the good old Microsoft Internet Explorer. Search https://zoom.us/. Go to the bottom of the page and you'll find a Downloads Section. Click on Meetings Client.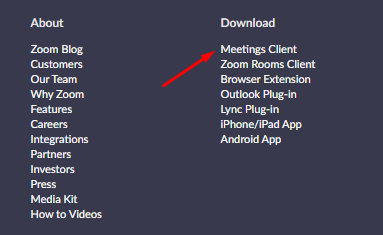 You will be directed to the Downloads page. You'll find what you need on the top results (image below). Just click the download button for Zoom Client for Meetings.


After it has finished downloading, look at the bottom of your screen. You'll find the installer at the bottom of your browser. Click on it and just follow the on-screen instructions.


How to Get Started and Kick-off Your Zoom Meetings
Sign in and Join
After launching the Zoom app on your desktop, click Join a Meeting to join a meeting without signing in. If you want to start your own meeting you can log in and start or schedule your own meeting by clicking Sign In.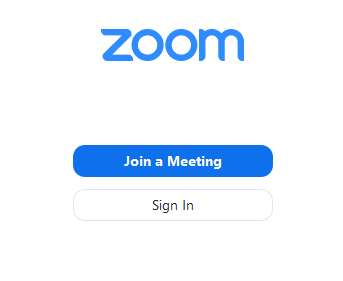 To sign in, you can use your Zoom, Google, or Facebook account. You can also log in on Zoom using your SSO. That is if you want a more secure connection. Just click on any of the options and follow on-screen instructions.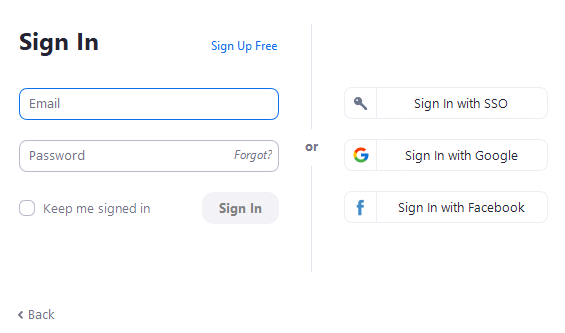 Home
After signing in, you will be directed to the Home tab, where you can click any of these options: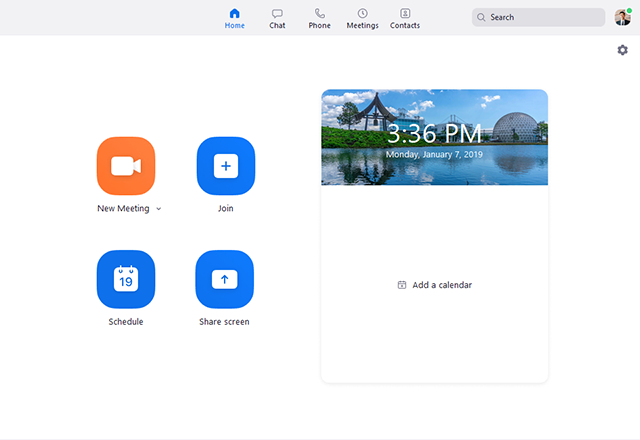 The following are the most important things to remember:
New Meeting: A feature where you can start an instant meeting. Click the downwards arrow to enable video or use your personal meeting ID (PMI) for instant meetings.
Join: A feature where you can join a meeting that is in progress.
Schedule: A feature where you can set up a meeting in the future.
Share Screen: Share your screen in a Zoom Room by entering in the sharing key or meeting ID.
Audio and Video Test
Another important feature that you will meet along the way is your audio and video. This option will pop up each time you start a meeting or join a meeting. Click on "Join with Computer Audio" to kick off the process.
To join in with your video, you can click on the camcorder icon at the bottom left of the Zoom application window. Yes, the one next to the headphones icon. Now, you can start your conference.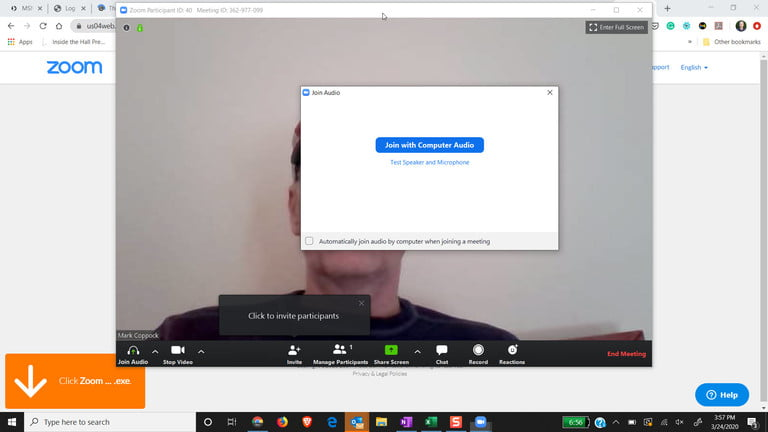 Now that we've covered the basics, let's go to some of the advanced features. Yes, there are a few that you might want to go through.
How to mute, stop video, and chat in Zoom
This is what you need to remember: All the key essential controls of Zoom can be found in the toolbar at the bottom screen on your desktop. Do you need to mute your audio? Just click Mute in the bottom-left corner. Don't forget to turn it back on when you need to speak. You might be talking to your heart's content, only to realize that you're on mute. Now, that would be a bummer.
Next to that, you'll find Stop Video, which will turn off your webcam. If your connection starts to become unstable and your video starts to have some delay, turn off your webcam.
If you click on the Chat button, it'll pull up the text chat for the meeting, where you can send messages with the other meeting attendees. This is important especially if you encounter audio problems due to internet problems.
Sharing your screen on Zoom
Remember those presentations in meetings where you pull up a projector and start your slides? Well, in your Zoom meetings, you don't need that. You can share your screen with the other attendees. How? Start by clicking on Share Screen in the bottom toolbar. From there, you'll see a menu on the types of sharing you'd like to perform.
There's a feature where you can share your screen, share a specific app, and even create a whiteboard session. A whiteboard session lets you collaborate on notes and drawings. This is particularly useful if you have a meeting with a design team.
Note: When you share your screen, it'll share your whole desktop. You might want to tidy up your workspace a bit before starting off with your meeting.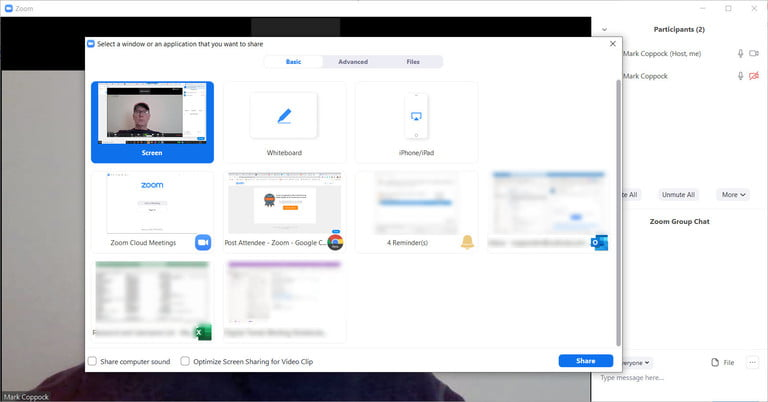 So there you go, those are the basics of how to use Zoom to stay connected with your family, friends and colleagues. What are you waiting for? Start your journey connecting with other people via Zoom during this pandemic now and let us know how you get on.

Latest Posts