How to Stay Active When You'd Rather Stay in Bed
Moving your body when you'd rather stay tucked up in bed is the key to a healthy winter. We spoke with Port Central store managers – Laura from Lorna Jane and Sharalee from Rockwear – about their favourite winter activities and the must-have products to get through a winter workout.
Coastbeat: How do you keep fit and active during winter?
Lorna Jane: Our staff enjoy a variety of activities from CrossFit to running, gym sessions and even pole dancing classes! The pace of day-to-day mum life keeps us all fit and healthy, too.
Rockwear: During winter I like to maintain my routine as best I can, but I usually move my workouts to a warmer time of day. Keeping my water intake up is important too, with all the fluctuations in temperature from inside to outside. I try to nourish my body with yummy soups and casseroles. This tends to make me eat more bread but that's okay because I enjoy it.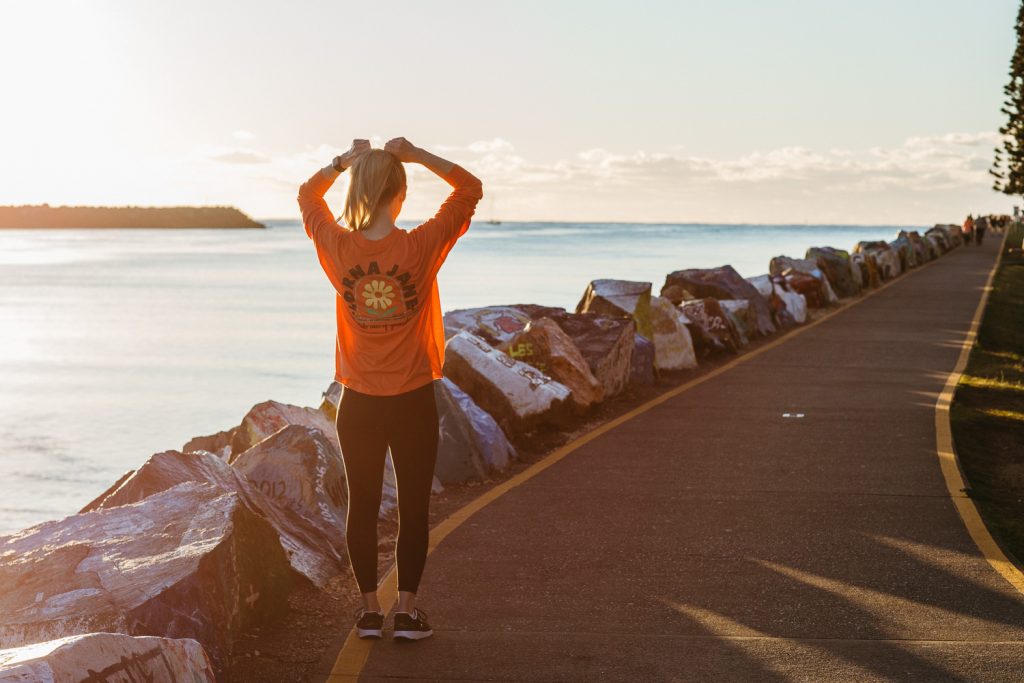 Cb: What are some activities you enjoy doing through winter?
LJ: I love getting out in the beautiful winter sunshine. Walking along the break wall or headland is a favourite activity.
R: In winter I go for yoga sessions, strength training and lots of walking.
Cb: How do your workouts change between seasons?
LJ: I try to keep everything pretty similar throughout the year. It's the location or time of day that usually changes. Early morning or late evening in summer to beat the heat, and any time of day in winter.
R: In winter I tend to slow down and relax more. I do a lot of yoga, some strength training, plus walking which I do year-round. When the warmer weather comes back around, I incorporate more cardio and HIIT plus water activities. Stand up paddle boarding is a favourite!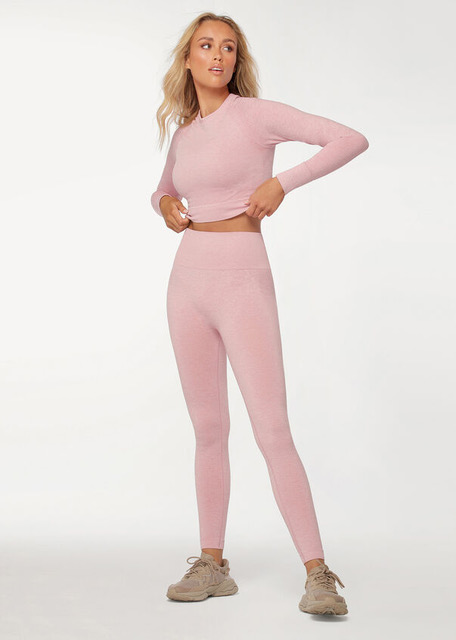 Cb: What are the must-have products from your store that get you through a winter workout?
LJ: A great pair of longer length tights that offer support (plus added thermals for those early morning walks!), a seamless long sleeve shirt and a nice, oversized sweater that can be worn casually as well as before and after the workout.
R: I have three top picks. 1. Full length platinum fabric tights – my fav at the moment are from the Sahara Range. They are a must for early morning yoga practice. 2. Yoga Mat: Our mats are nice and long and a good thickness to stay comfortable in any pose. 3. Hoodies: Our hoodies from the Super Soft range are warm and cosy. They're great to wear when going on walks with my dog.