How to Care for Your Hair This Winter
Like our skin, our hair needs some extra love and care throughout Winter. The cold outside air mixed with the warm indoor heating can cause problems on our hair strands. This can cause our hair to feel dry and cause breakage and split ends. So, in order to maintain beautiful and healthy hair this winter follow our tips below for salon perfect hair.
Moisturise
Just like our skin care routine, our hair needs to be moisturised. Using an oil-based moisturiser can help lock in moisture to prevent our hair from drying out from the indoor heating. Using an oil-based hair moisturiser after shampooing and conditioning can help to maintain hydration and shine.
Turn down the heat
As much as getting into a warm steamy shower in winter is the best, the hot water can dehydrate not only your skin but also your hair. To keep that hydration into your hair, turn down the temperature of your showers. This will prevent your hair from drying out even more throughout winter.
Put down the bleach
During winter we find that hair colour trends tend to be more darker blondes, brunettes and chocolate browns while summer is all for highlights and platinum blondes. So, winter is the perfect time to give your hair a break from the regular bleaching and to repair itself. Continually bleaching your hair can cause it to dry out and snap off so instead, go dark this winter.
Combat static with leave in conditioner
Static and fine flying hairs are a nightmare at any time. But during winter they can be a key sign of dryness. To put a stop to these, make sure your hair is hydrated with regular conditioning and then lock this hydration in with a leave – in conditioner.
Always dry your hair
We all know mornings can be busy and time is precious so while you might want to just wash your hair and run out the door, in winter when it's cold outside we suggest you completely dry your hair. Your hair is at risk of expanding in cold weather which can lead to colour fading quickly. Not only this but if you dash out into cold weather with wet hair, this could cause the hair shaft to freeze and be prone to breakage. We suggest completely blow drying your hair before leaving the house. Use a leave in conditioner and a heat protectant on your hair before blow drying to prevent damage from heat and of course locking in hydration.
Just Cuts and Hair Hub both located in Port Central stock a range of professional hair salon products from shampoo and conditioner, to heat protection, hair treatments and styling products. They also offer a range of services from trims to hair treatments.

For more beauty tips and tricks follow Port Central Shopping Centre on Facebook.
Read "On Trend Fashion Pieces for Women this Winter" for more tips.
Latest Posts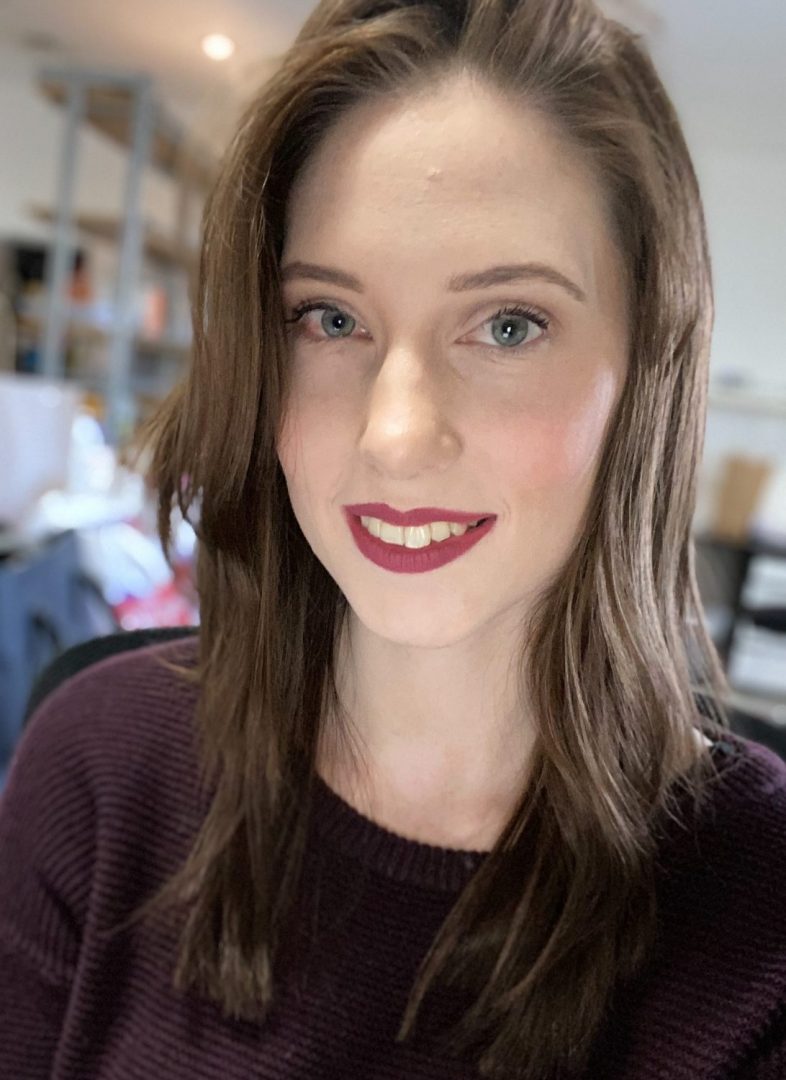 About the Author:
Belinda is a Port Macquarie native who earned her diploma in beauty therapy and has 6 years of experience in this field. She is currently the Marketing Assistant of Port and Kempsey Central, who knows every nook and cranny of the beauty and fashion industry. Stop by to meet her and chat, or get in touch on Facebook – her advice will never lead you in the wrong direction!