Houseboat Holidays: A unique way to enjoy the NSW North Coast
Looking for a getaway with a difference this summer? Want to relax close to the water without facing hordes of beach-goers? A houseboat could be the answer! Coastbeat caught up with operators in the Clarence Valley, Nambucca Heads and Forster and asked what makes a floating holiday so special.
Imagine sitting back and putting your feet up at the end of a long day. Glass of wine in hand and a plate of cheese and crackers by your side, you're gazing out over a river shimmering with the last golden rays of the day. You close your eyes and are rocked to sleep as your vessel gently bobs on top of the calm water. It's not a dream – it's an evening on a houseboat!
Houseboating on the Clarence River
Vicki Edmonds and her husband live on the banks of the Clarence River and have owned and operated Grafton 2 Yamba Houseboat Hire since 2013.
Vicki says more and more people are considering the houseboat holiday option as it provides a sense of freedom and adventure. "You can make it whatever you want it to be," she explains. "A family getaway, a fishing trip or a sightseeing tour." She says it's an excellent way to explore the small towns and villages along the Clarence River.
Grafton 2 Yamba Houseboat Hire offer four boats. The Idyll Aweigh sleeps up to six people and is perfect for couples or small families. Luxury vessel Always Playin' is the pride of the fleet and sleeps up to 12 people. With its sleek, classy design, Always Playin' features a front, rear and top deck and comes with all the mod cons you'll need.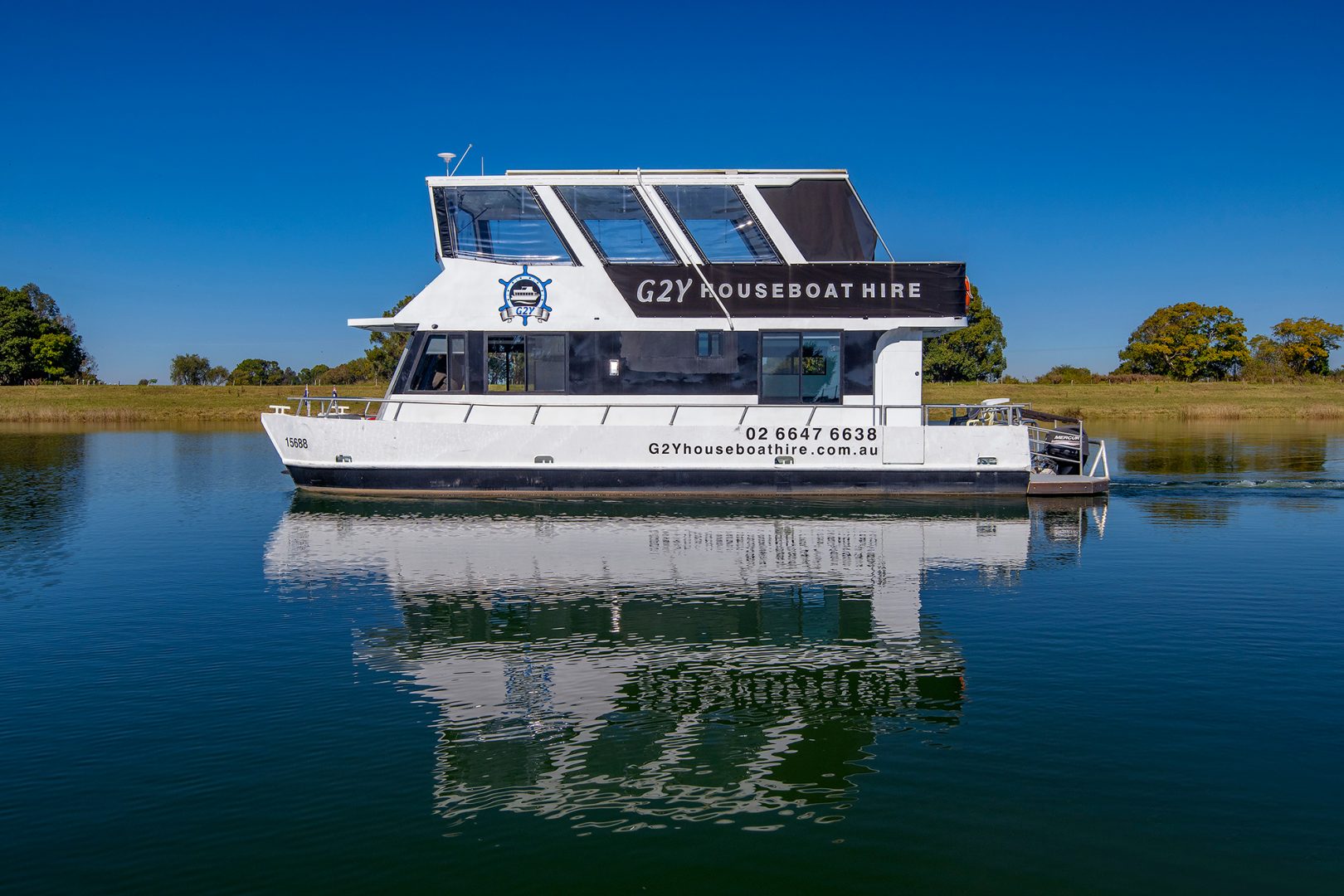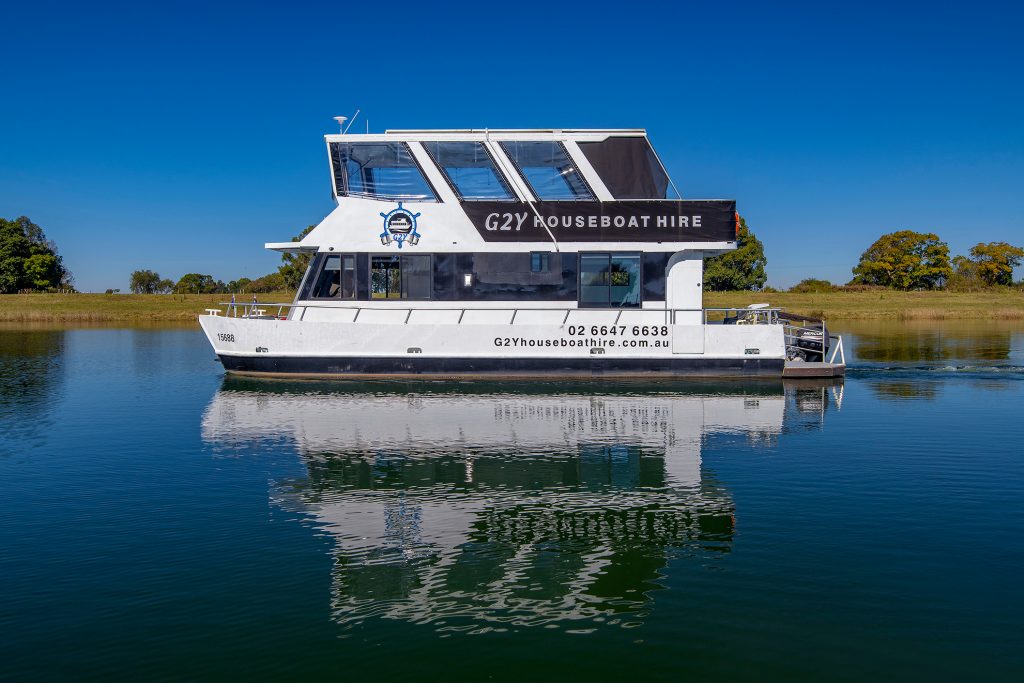 Grafton 2 Yamba Houseboats have four houseboats to choose from
Houseboating on the Nambucca River
Further south you'll find Nambucca River Cruises.
Robyn Kennedy has operated the business since 2003 and says it's a rewarding job. "I've hired my boats to people renewing their wedding vows which is really special," she explains. "I see so many families who arrive frazzled and stressed out, then return having experienced much-needed reconnection and relaxation."
Nambucca River Cruises' twin vessels Bonnie Dundee and Platypus both accommodate up to eight people. Robyn bought the pair from Tweed Heads and hasn't dared to change their names as it's said to bring bad luck.
"So many people tell me they plan to book a houseboat "one day"," she says. "I encourage them to go for it because it's an experience they'll never forget!"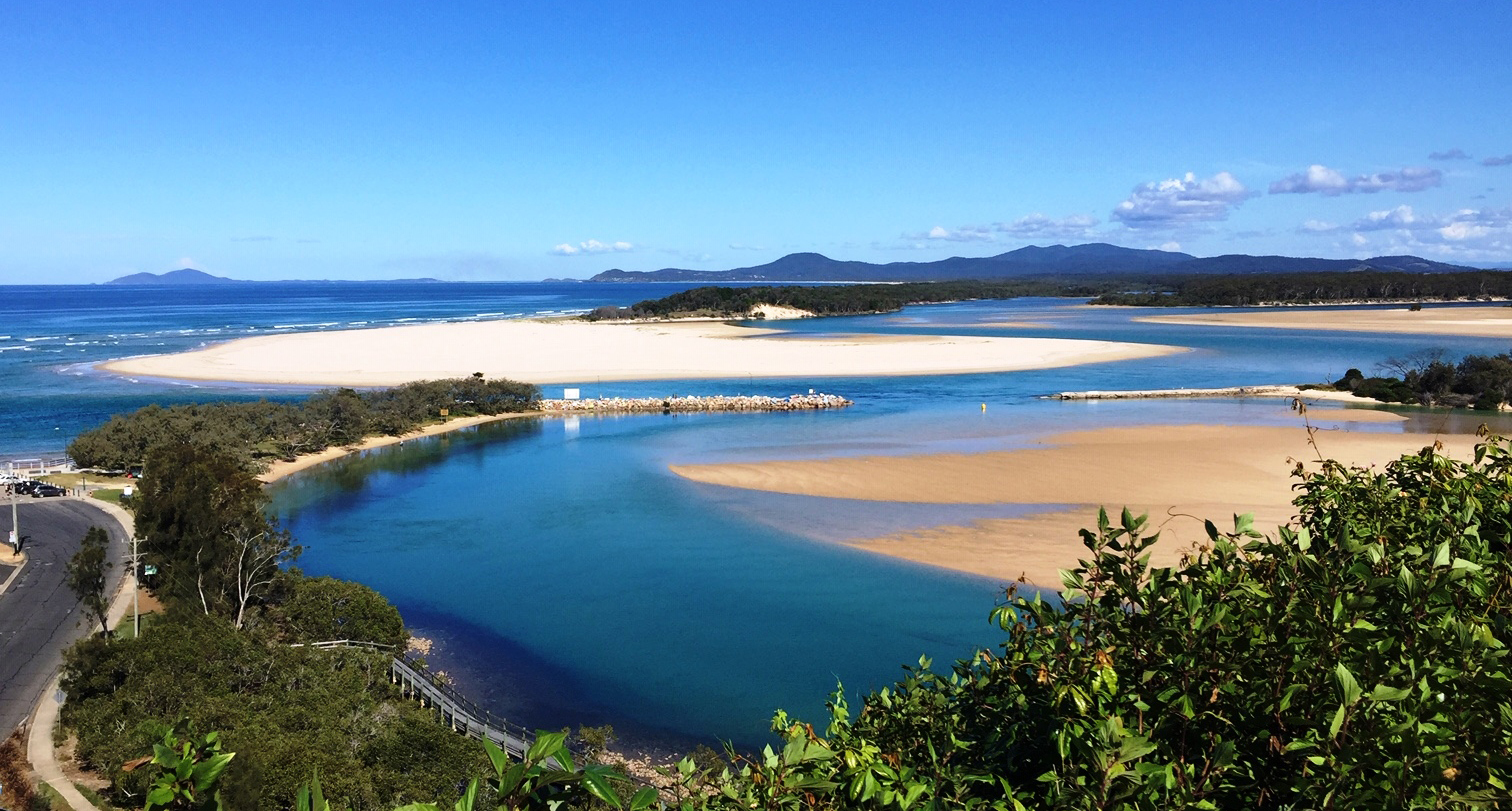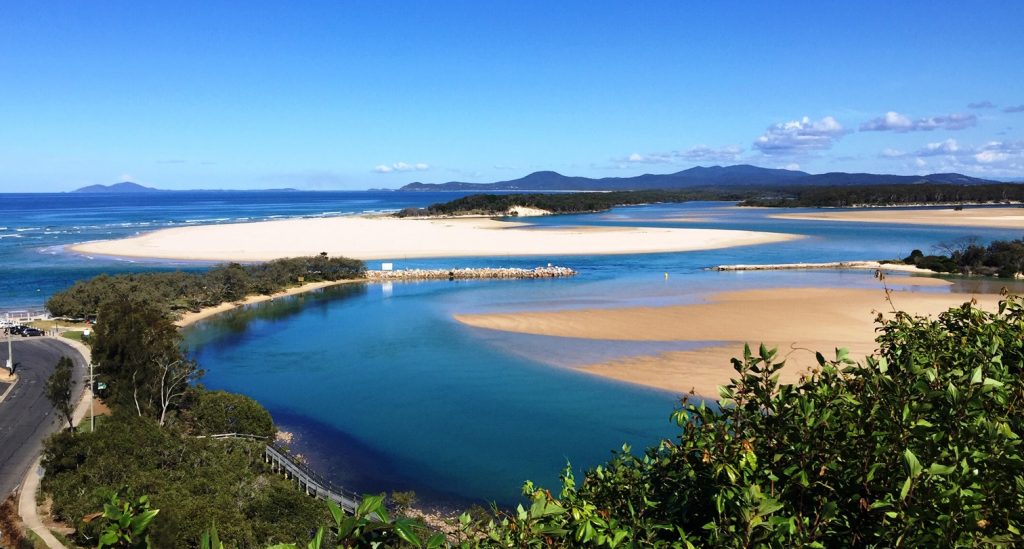 Nambucca River Cruises have vessels to explore the beautiful local waterways
Houseboating in Forster
Joel Putland, owner and operator of Forster Luxury Houseboats says holidaying on a houseboat is the ultimate form of relaxation. "It's a unique way to get back to nature and enjoy some family time or fishing," he explains.
With 45 foot and 33 foot houseboats suited for groups of up to 10 or six respectively, Forster Luxury Houseboats has options to suit all occasions. While hire packages start at three days/four nights, Joel says he's happy to tailor stays to suit couples or groups who are looking for shorter getaways.
None of the operators require their passengers to have boat licenses but all offer thorough inductions and safety briefings. Joel says he and his team stay close by and are always available to help with on-board issues.
If you're worried you've left your summer holiday plans to the last minute, don't fret. Vicki, Robyn and Joel say that while their vessels are typically booked over the Christmas/New Year period, they have availability from early January onwards. What a memorable way to start 2020! Why not book now?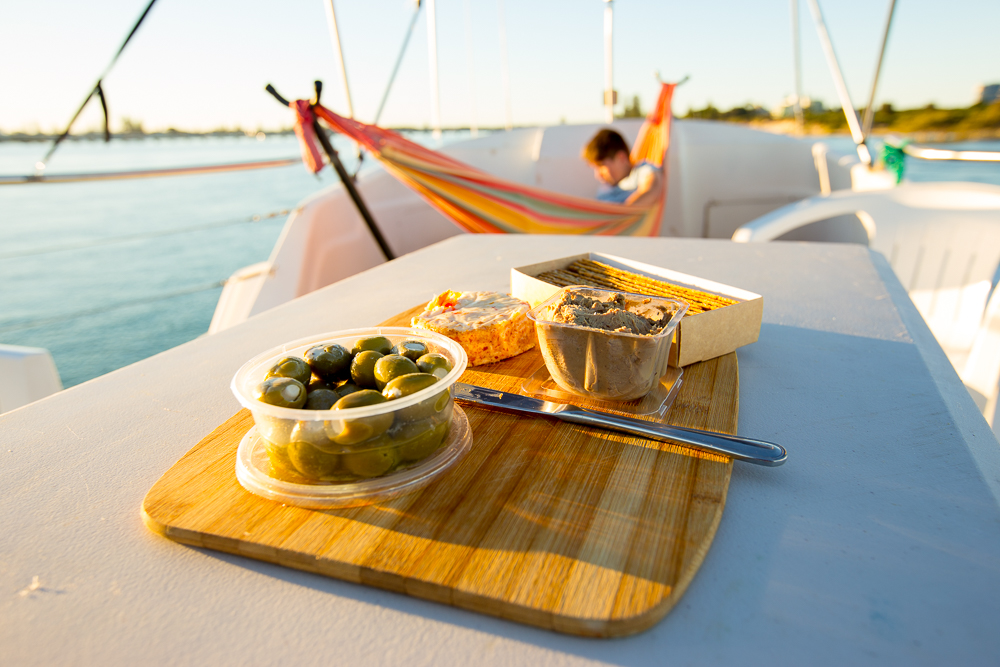 Snacks with water views! Image courtesy of Forster Luxury Houseboats
Want to explore more of our beautiful waterways this holiday season? Try a Full Moon Paddle on the Clarence River or an ocean kayak adventure in Byron Bay! Maybe link to Coffs Coast waterways article?