Hemp Collective Working Towards a Greener Future for Hemp
Article contributed by Hinterland co. Our mission is to connect Australians with the best cannabis companies, products and education. We want to help people develop a healthy relationship with cannabis and empower those in the industry who are truly committed to a better future.
Mike and Maxine Shea are the dynamic duo behind Hemp Collective. It's a multifaceted business that utilises organic and spray-free hemp to create sustainable and ethical hemp products. Up until last year, they also hand-planted and harvested hemp on their small-scale farm in the Byron Bay hinterland.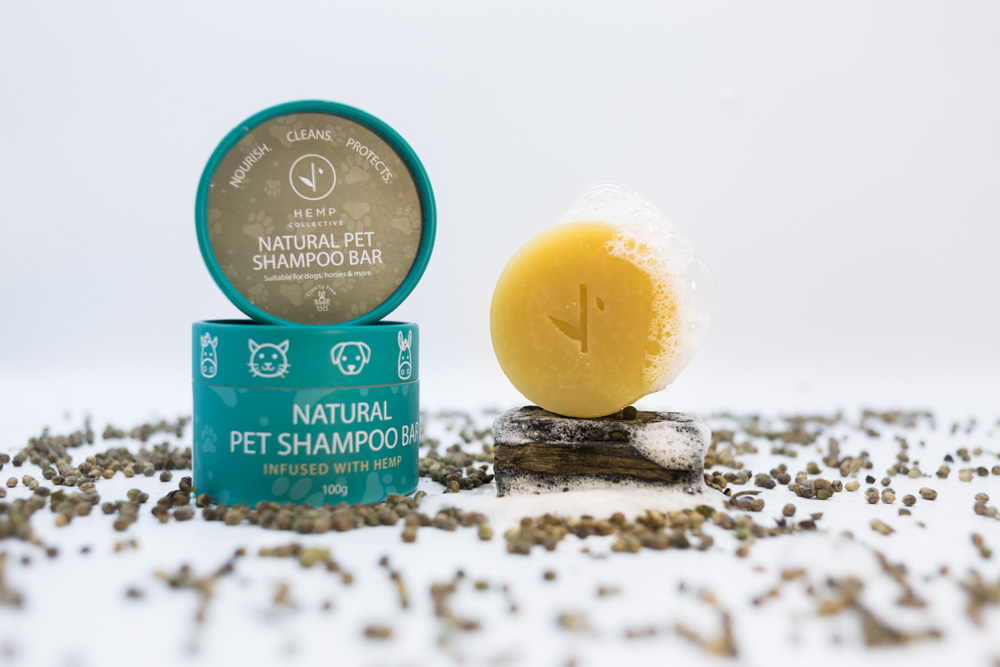 Over the last five years, they have developed some of the best hemp products on the market. There's a beautiful range of shampoo, conditioner and soap bars, plus a pet range that will have your furry friend shining from the inside out. All products are 100% natural and non-toxic. They utilise organic, plant-derived ingredients that are better for us and better for the environment.
Together, Mike and Maxine have spent years researching cannabis, building a business and products backed by integrity and knowledge. They aren't a fly-by-night operation; rather, part of a grassroots movement ushering Australia into a new era of cannabis acceptance and legalisation.
Testament to their dedication and passion, Hemp Collective has won multiple awards. In 2020 they earned a silver in the Australian non-toxic awards. This year Maxine was awarded the gold sustainability award and the bronze sustainable product award at the AusMumpreneur awards.
Hemp Collective's Vision: Ethical and Sustainable Hemp Production
Environmental sustainability is at the core of everything the Hemp Collective does. From hand-planting and farming crops to utilising every last scrap of raw material. Their circular, zero-waste approach to production and supply chain ensures they aren't adding to the current climate crisis.
Hemp Collective's ultimate vision is for an Australian cannabis industry driven by passionate individuals. They want the industry to gain a global reputation for producing the highest quality hemp and CBD products.
As the saying goes, hemp is the only plant that can feed you, house you, clothe you and heal you. So it's no surprise that the Hemp Collective see the cannabis industry as a road out of economic depression for Australia.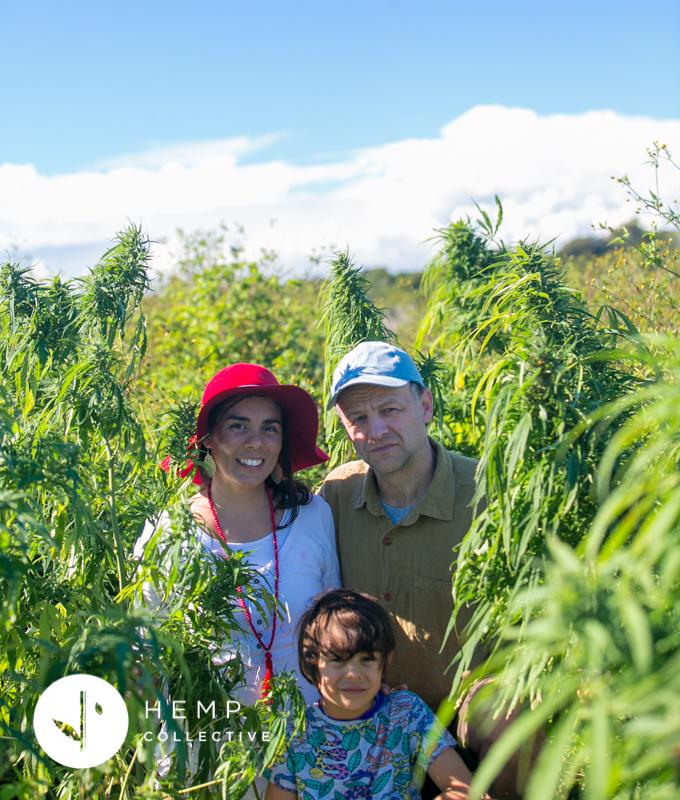 Expansion and Education
However, it hasn't all been smooth sailing. COVID-19 has restricted some aspects of the business such as farming and growing hemp crops. But Mike and Maxine's drive and determination has seen them expand into new and exciting directions.
Maxine will soon launch a podcast with co-host, Rob Royale Podcasts & Films. They'll be bringing together representatives from the cannabis and hemp industry, along with climate change and sustainability experts and advocates. Keep an ear out for the 'Hemp Vines' podcast.
In addition, they're creating an educational online course for those interested in delving deeper into the world of cannabis and hemp. It will explore the amazing impact it can have on our health, environment and economy.
Hemp Collective Products and Stockists
Hemp Collective truly is a family run business. Mike and Maxine's 10-year old son recently pitched his first product idea which Mike and Maxine absolutely loved. He'll be in charge of the research, formulation, and branding. We're eagerly awaiting the launch of this top-secret project!
Hemp Collective products are stocked in over 200 outlets Australia-wide, and available online. Hot tip: we highly recommend the Lavender & Rose Geranium Hemp Shampoo Bar for luscious smelling locks. You can thank us (and the Hemp Collective) later.
Read about the collaboration that led to Solum Farm's new hemp seed oil.