"Happy Art" Captures Deb Broughton's Connection to the Coast
What makes you smile? Deb Broughton's bold, colourful and light-hearted work is often described as "happy art" and it's a description she welcomes. The Macleay Valley artist can't help but share the joy she finds in daily life at Crescent Head. This local talent's quintessentially Australian creations are printed onto homewares and souvenirs and sold locally and overseas. Coastbeat caught up with Deb and asked about her connection to the coast and how it's represented in her art.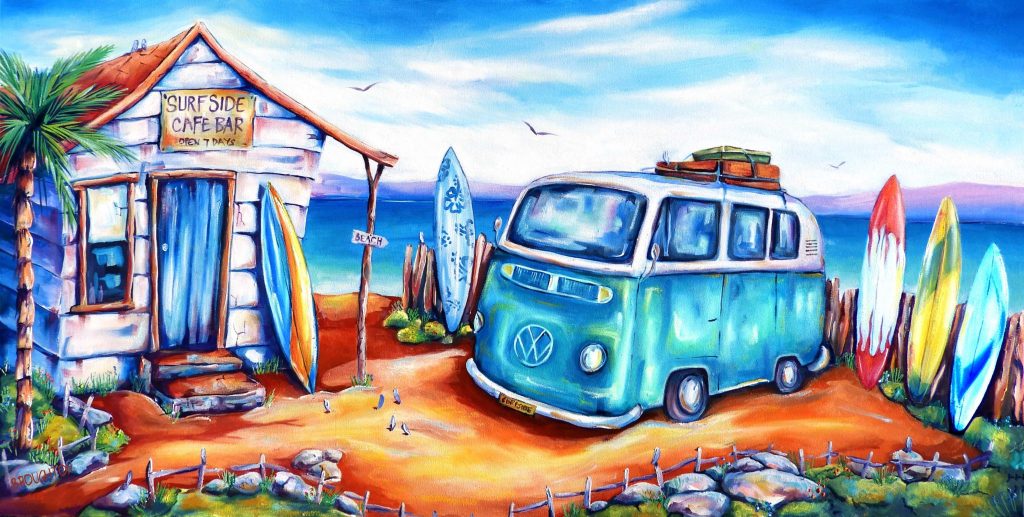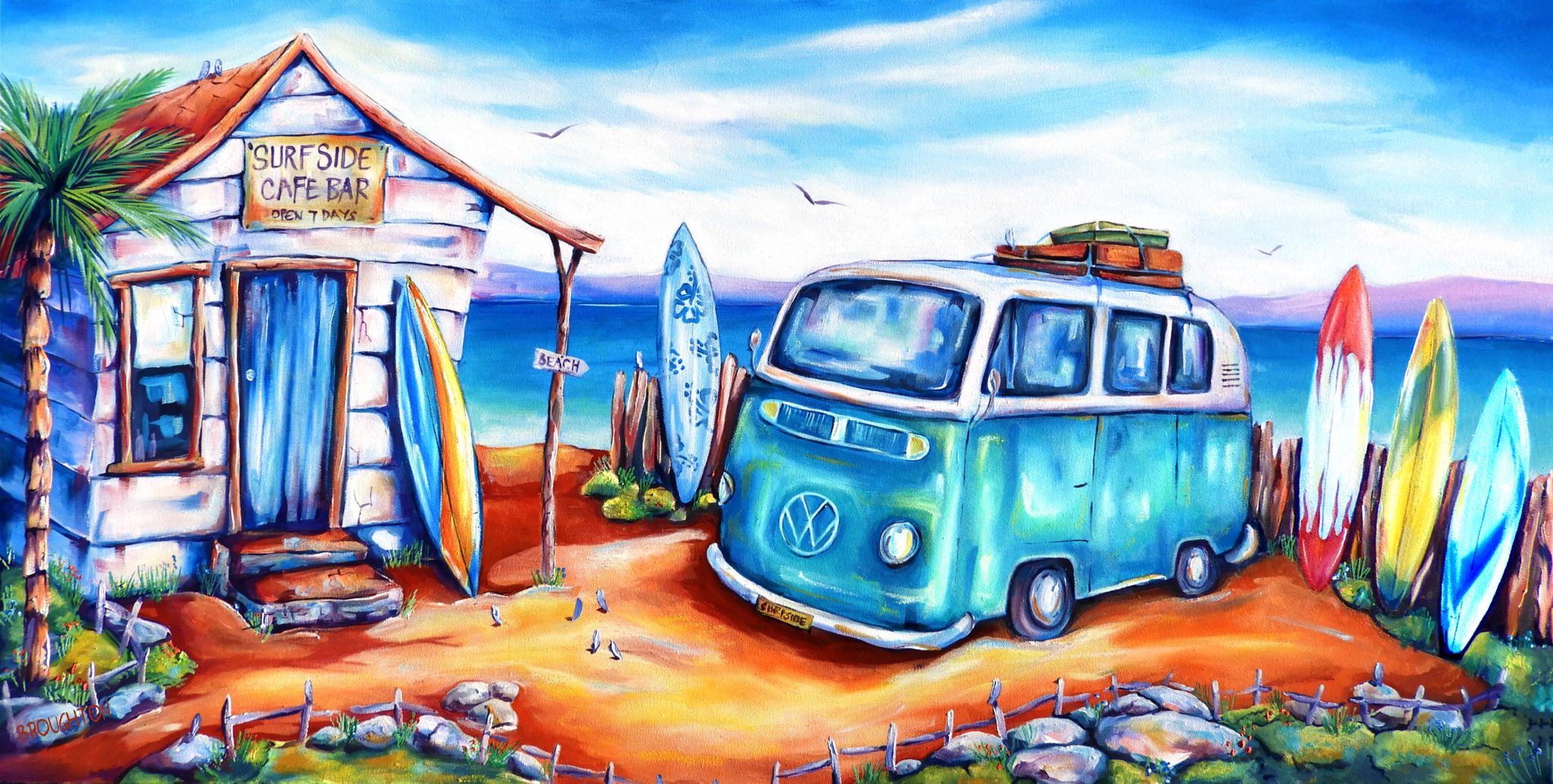 Coastbeat: Hi Deb! How long have you called the Macleay Valley Coast home and what do you love about life on the Mid North Coast?
I'm a bit of a nomad, but the Mid North Coast has been home for the past eight years. I love so many things here – the clean uncrowded beaches, the fertile land, the birdlife, the abundance of creatives in our community. I could go on forever!
Cb: What are your favourite things to do in and around Crescent Head?
Anything to do with the beach is always top of the list, so swimming, fishing, diving and taking endless photos of waves and pelicans. I have a little boy so we like exploring the local parks and going camping. I usually sell my art at markets every weekend in summer, so there is a lot of travelling up and down the coast for various festivals and events, too.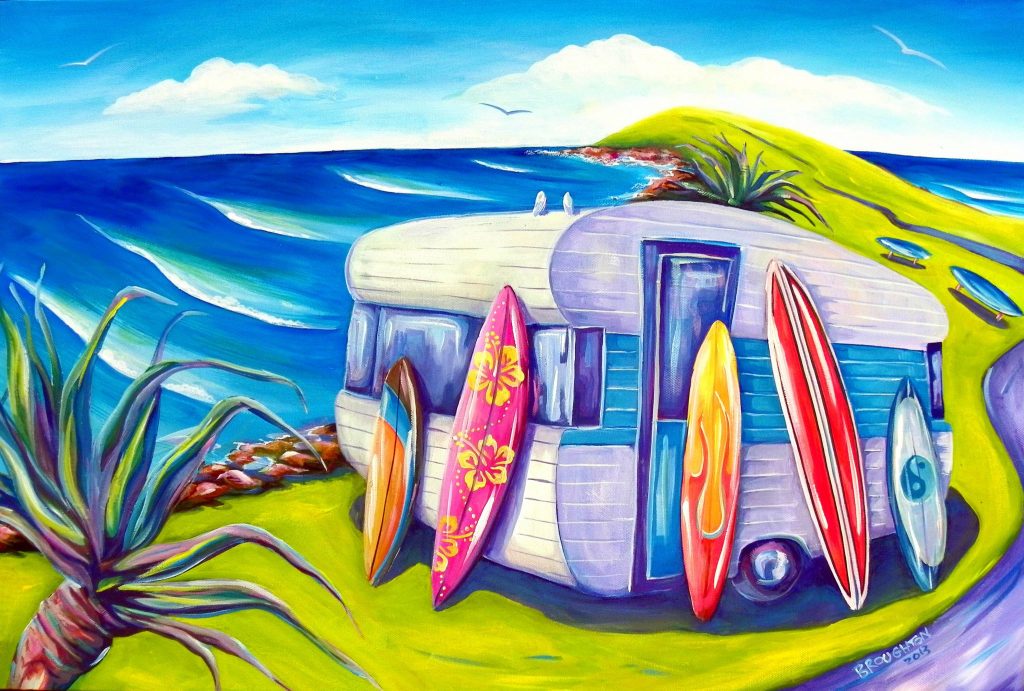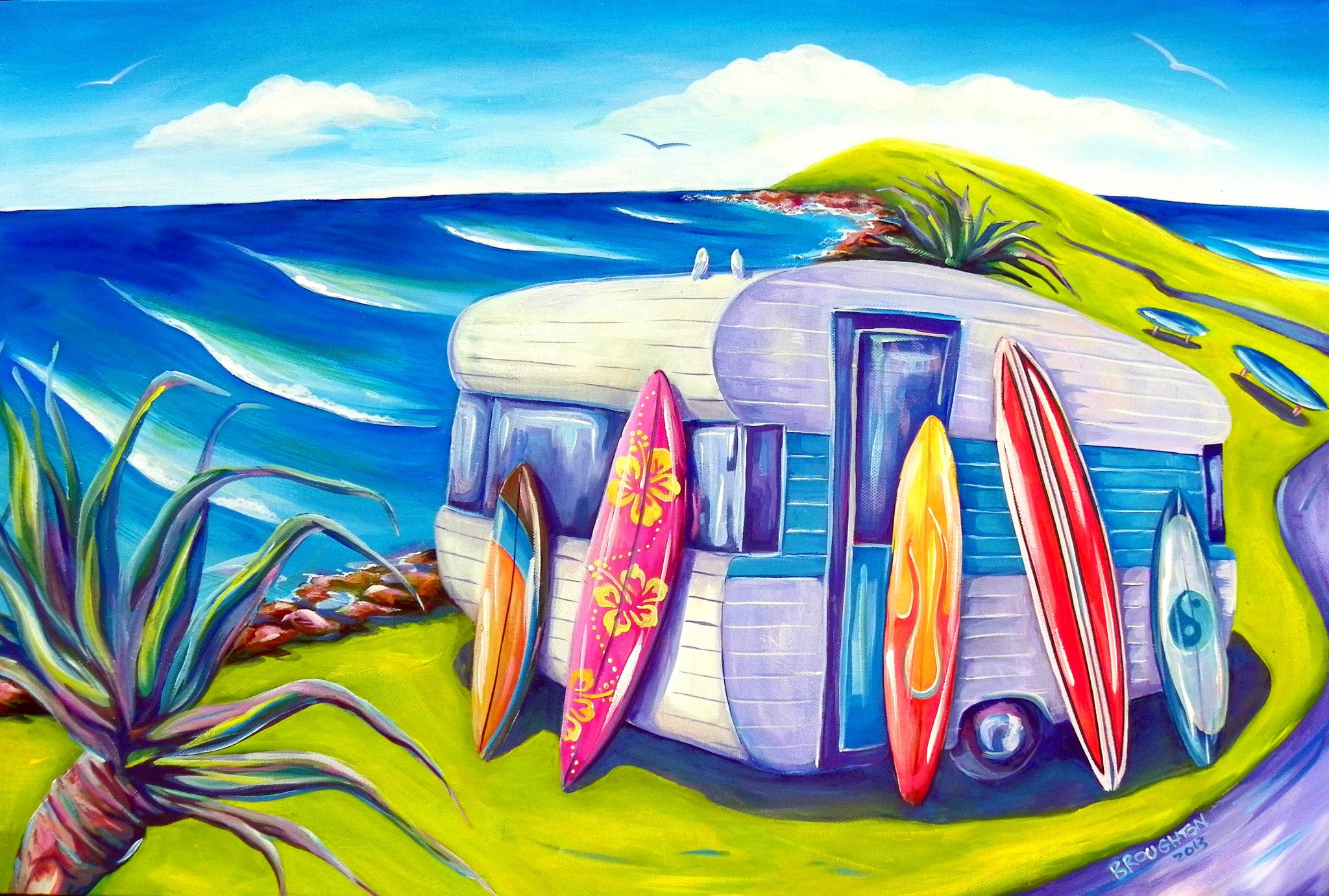 Cb: When did you start drawing and making art?
It came naturally to me as a child; I was always drawing, doodling, and creating. My mum is very talented and was often crafting – painting, screen-printing, silk painting – you name it, she's tried it. I was fortunate in that creative development was just part of everyday life in our household.
Cb: How would you describe your style?
I find it hard to define it in terms of formal style as nothing traditional seems to fit. Most people come up to me and say "wow, that's really happy art" so 'Happy Art' is how I usually describe it! I'm happy when I create and happy if my work puts a smile on someone's face.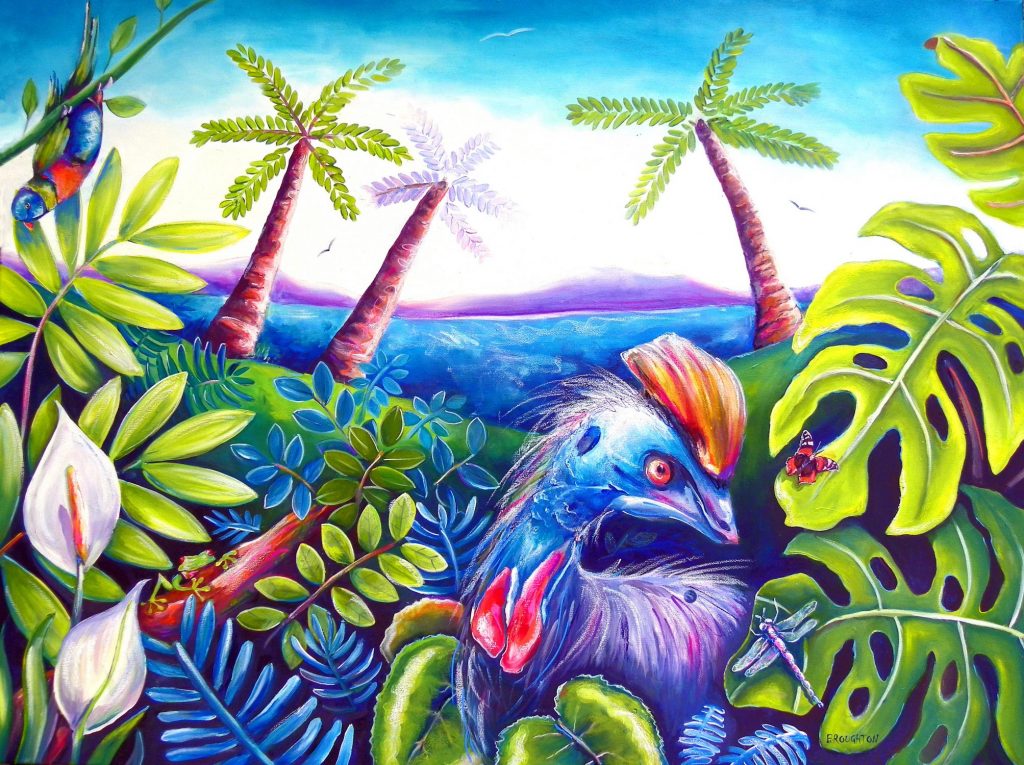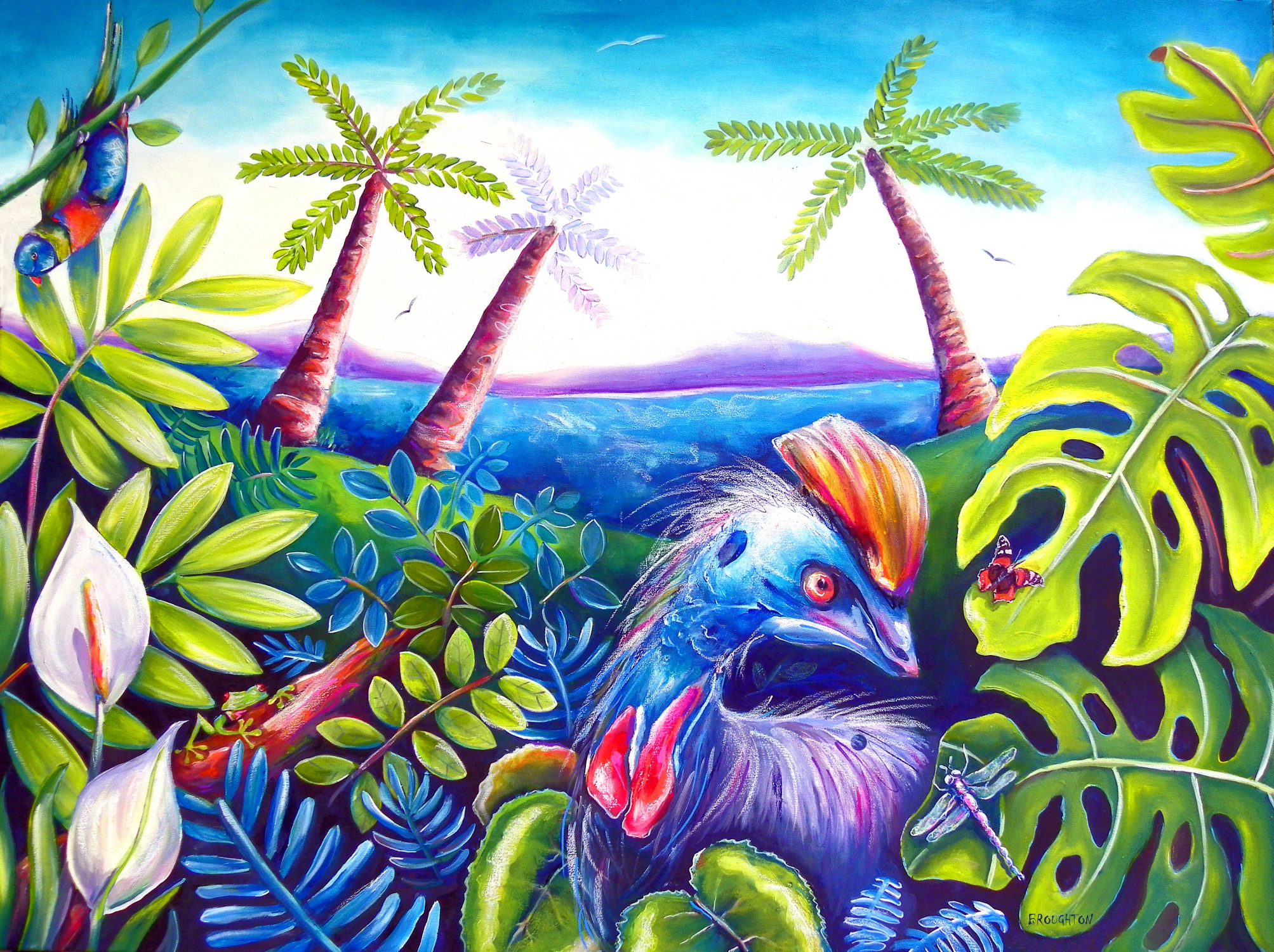 Cb: Which artists and makers, local or otherwise, do you admire?
I love colour so I tend to be attracted to artists with bold colour. Van Gogh and the French Impressionists are my traditional favourites. I love the artists of Broken Hill – Pro Hart, Peter Browne, Howard Steer – and I am attracted to light-hearted, whimsical styles. Humour in art is important to me and there are usually one or two jokes in my paintings. I'd rather make someone smile than produce a technically good painting. We are lucky to have such a diverse range of artists here on the Mid North Coast. I'm on the committee of the Macleay Valley Art Gallery and the talent that comes though is just outstanding.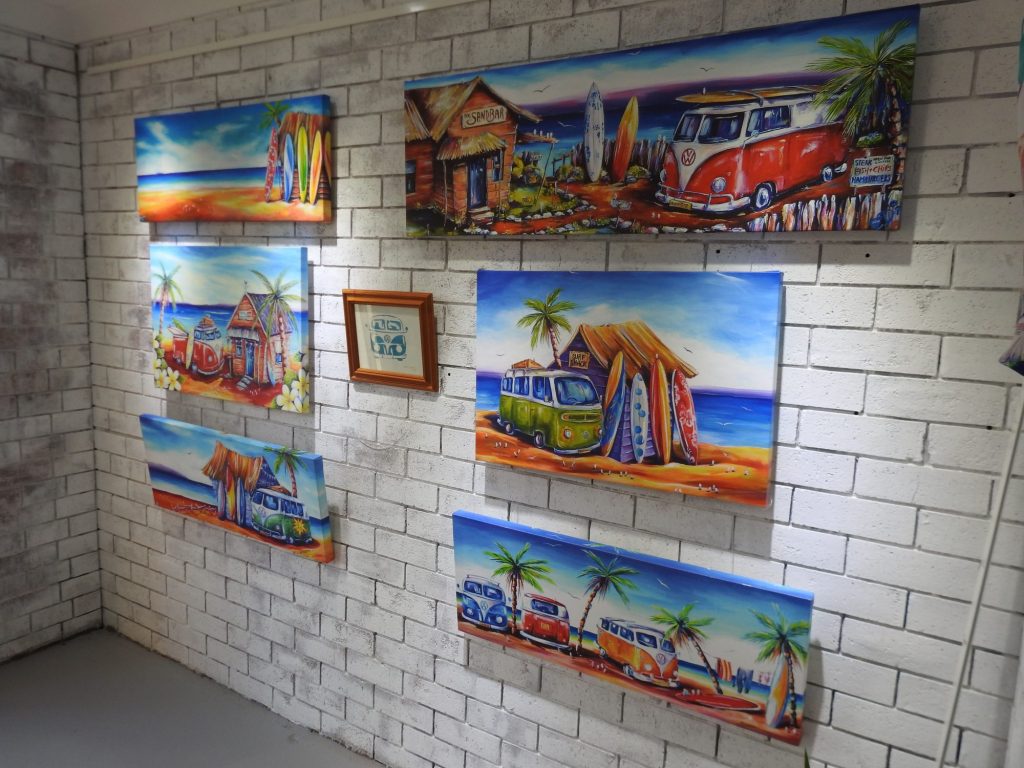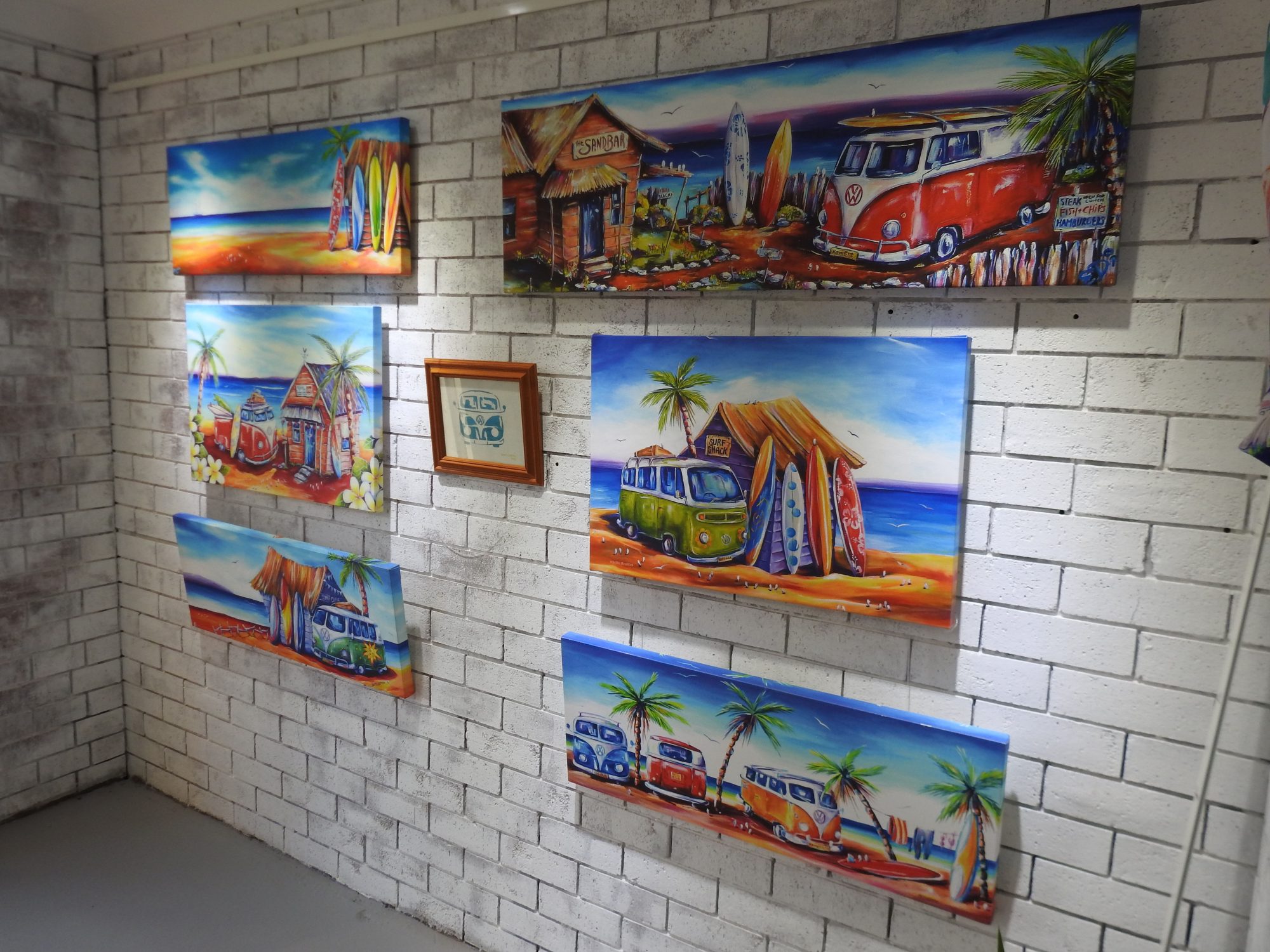 Cb: How have COVID-19 restrictions impacted you and other local artists?
Lockdown had a devastating financial effect on local artists. The Macleay Valley Community Art Gallery, my shop at the Gladstone Hub and our local markets weren't operating for some time. I still had my studio and online store, but it was and continues to be quite tough. I license a lot of my work which is then put on souvenirs and like many artists in this area, I rely on tourists passing through the region. Artists need your support now more than ever. We need to keep creative businesses going because they are the businesses that support our community.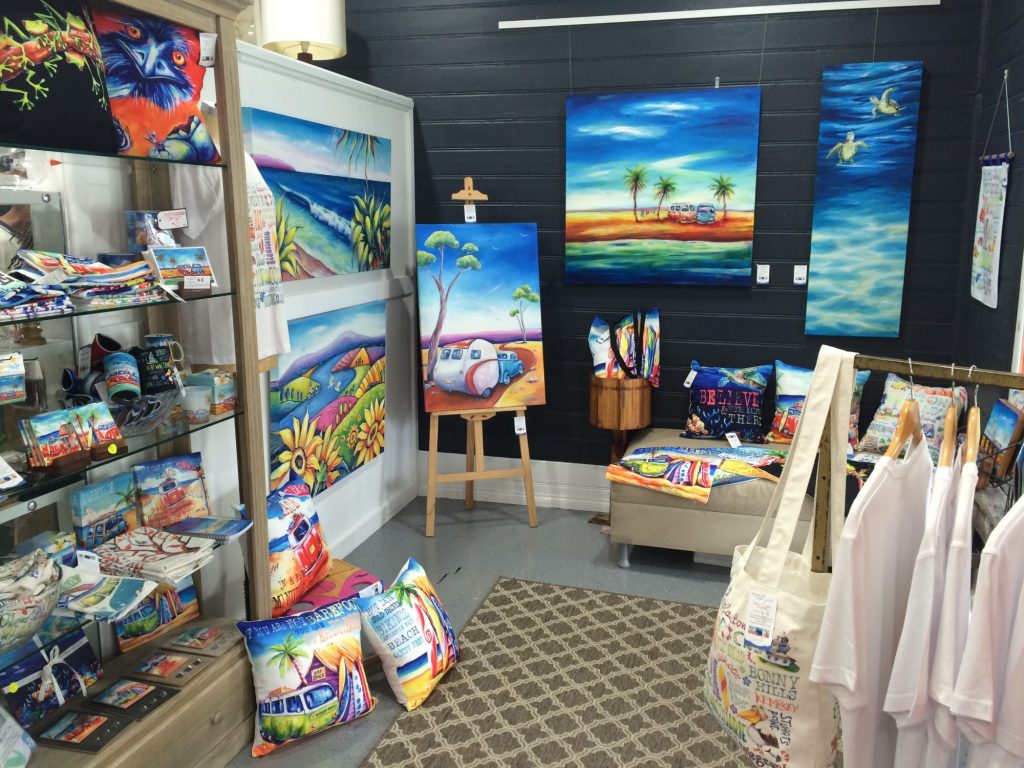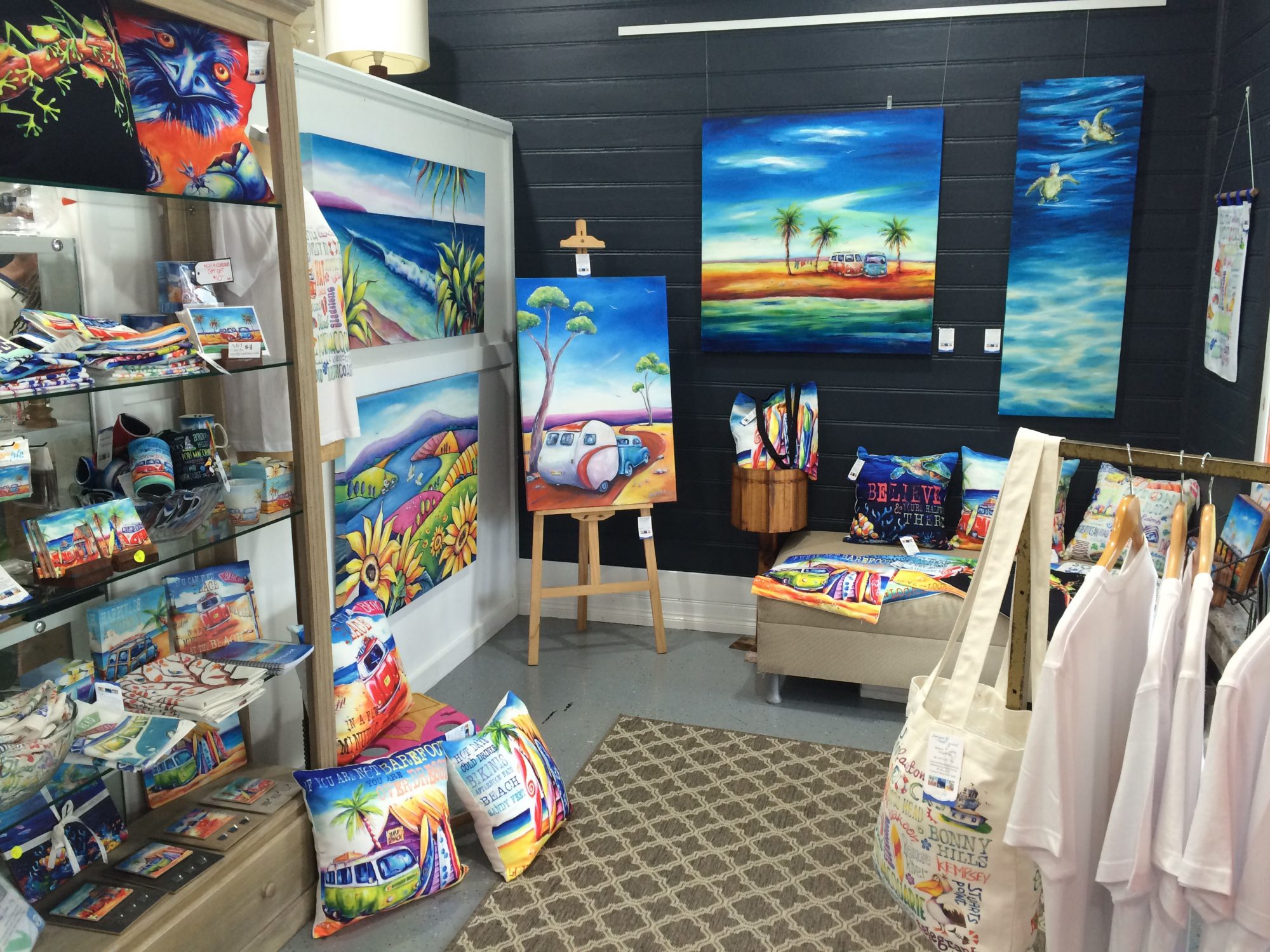 See more of Deb's art and purchase works here or find her at a Mid North Coast market near you. Follow Deb Broughton Art on Facebook for updates.

Discover more Mid North Coast artists and makers at the Gladstone Hub.
Latest Posts