Hanging with Harley
Just a pre-schooler when he first tried surfing, Harley Ingleby remains completely hooked three decades on. Harley has dominated Australian longboarding for many years and while his talent has taken him to places far and wide, he says nowhere else compares to what's right at his doorstep. After plenty of love (and licking) from Harley's Staffy, Minion, I sat down with him at his Emerald Beach home for a chat…
Harley Ingleby is a champ. In fact, a World Champion, twice over…
He's also very down to earth and incredibly humble about his surfing success. It's lovely having first interviewed Harley years ago, when attaining a World Championship Longboard Title was one of his key ambitions, to chat with him again since achieving that goal, both in 2009 and 2014.
Harley has Dad, Mark to thank for introducing him to surfing at the age of four and to a broad range of surf craft too. From an early age, Harley was drawn to longboarding and it's as a longboard competitor than he has found success in the industry.
And while it's been the better part of fifteen years since Harley's first paying sponsor came on board, he has found the ideal balance between work and surfing thanks to long-term, supportive sponsors and brand ambassadorships. This balance means that while he certainly spends more time than most looking up weather and surf conditions, surfing has never been the all-consuming focus of his life.
"I think my career longevity is a result of having never surfed full-time and there always being a certain level of responsibility with work. I've seen other athletes burn out along the way. For me, surfing is just a fun sideline. With that said though, I do get a bit antsy if I'm away from the ocean for long!"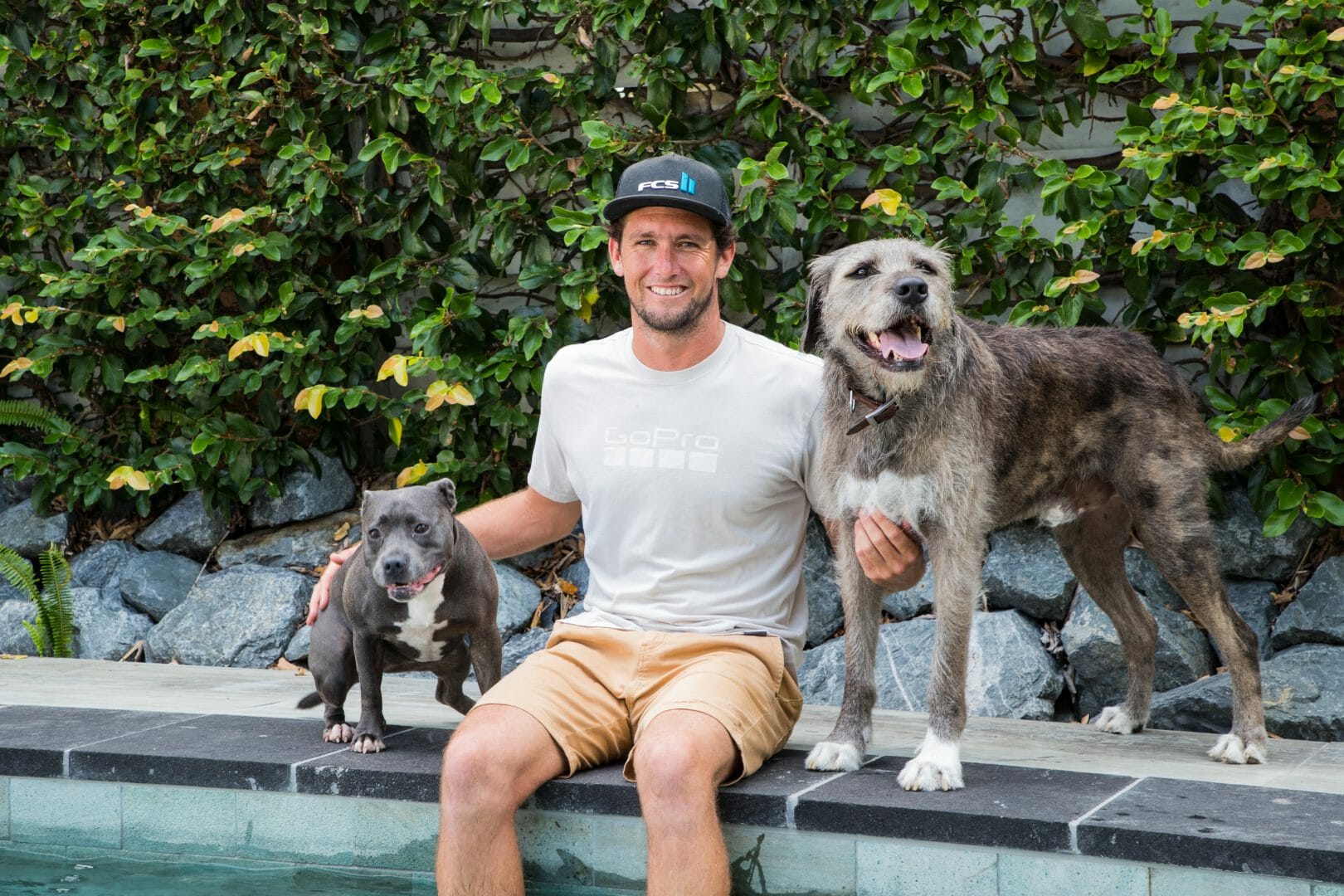 Even as a kid, other sports like golf or basketball were just gap fillers for Harley. And 30 years of surfing hasn't diminished his appreciation of the sport or of the locals breaks. "I'm so glad Dad introduced me to all kinds of boards and I feel blessed to live in this area where there's not really such a thing as an 'unsurfable' day. On any given day, I can find somewhere that will be fun."
For Harley, our coastline is the complete picture and sets us apart from other beautiful, coastal spots around the globe. "Here, we're so well-rounded. Our beaches are untouched and it's easy to find an empty beach. There's also the perfect climate, plenty of wildlife and great consistency with water temperatures and surf conditions. We just have a really good balance of everything. Comparatively, there's always something missing in other parts of the world for me."
Fortunately for Harley, turning his talent into ways to make an income was a natural progression. Harley's longest standing sponsor is Australian business, Surf Hardware International (SHI). SHI is responsible for some of the biggest brand names in surf ware such as FCS, Gorilla Grip, Matuse, Hydro and Softech – brands producing everything from boards to fins, wetsuits and luggage.
"SHI have been with me since my mid-teens and I use their products exclusively. In my eyes, they don't have any competition. FCS were the first ones to develop a really good fin system for shortboards and their longboard fins are equally great. With Dad having shaped my boards as a boy, I've always been interested in the design side. I try to give the design crew articulate feedback and have been lucky to be involved in a lot of research and development. I really enjoy that side of the business and feel privileged to do testing for a company that are industry leaders."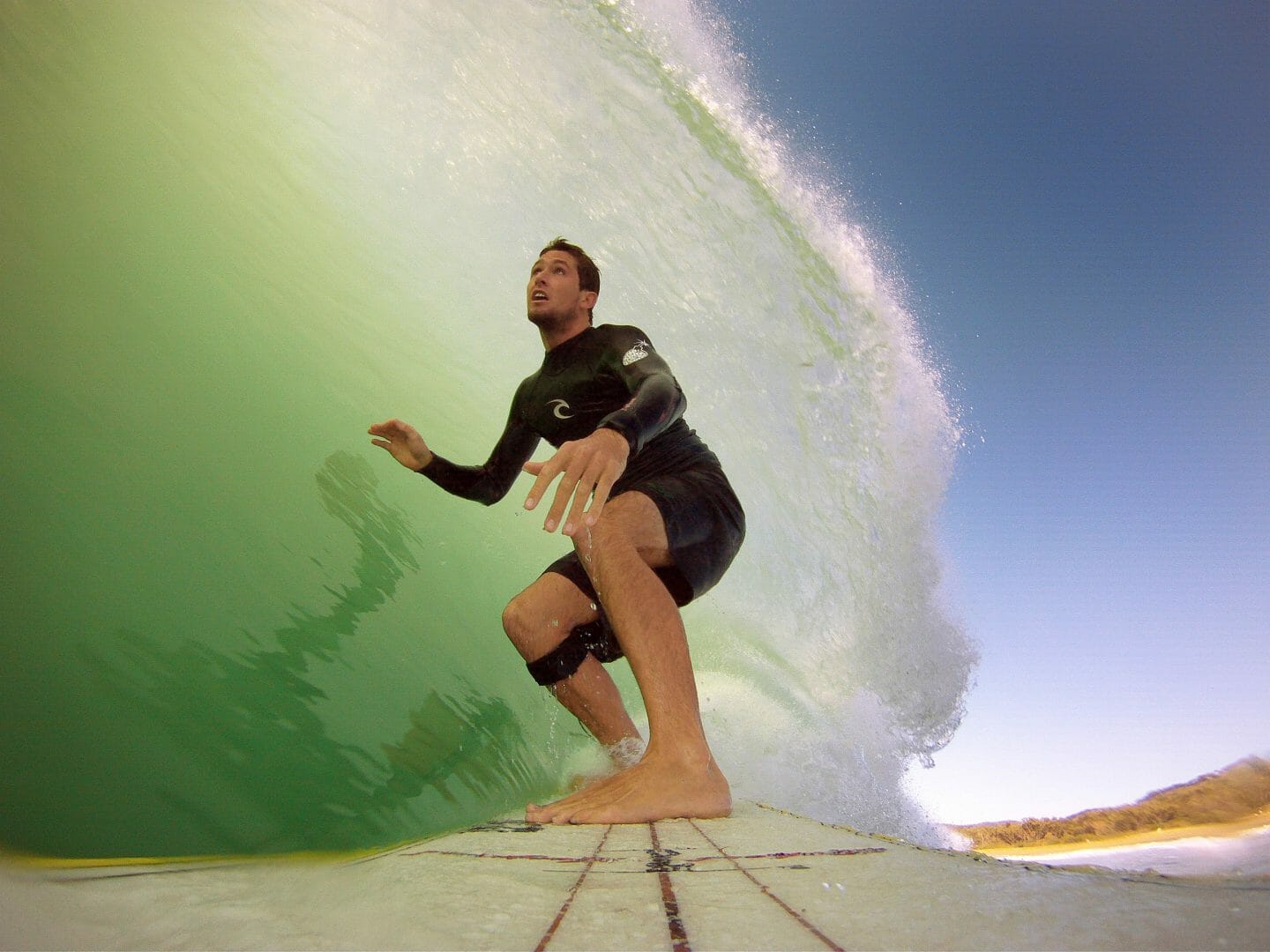 Back in the early 2000s, there was a little-known company by the name of GoPro. GoPro was founded by an American looking to better capture the action during a surf trip to Australia. Before long, Harley got wind of this new camera, not yet on anyone's radar and captured some time-lapse images whilst longboarding. One image would become the first international magazine cover to be shot by a GoPro. Not surprisingly, Harley's image got GoPro's attention. From there, Harley was flown to an athlete's summit in the US and became one of the brand's official representatives. Harley has been producing great content for them ever since with some of his photos and videos from right here on the Coffs Coast used in campaign imagery worldwide.
Using a GoPro also meant Harley could easily capture the best moments in the surf – something lacking when he was younger, and photographers and videographers were limited by having to shoot from the shoreline. The timing also coincided with the rise of social media and as result, Harley has been able to engage with the broader community and share some of his favourite local experiences be it dolphins within arm's reach, kangaroos on the headland or Harley hanging ten with his usual ease.
Harley is also a partner in the Solitary Islands Surf School and has been a brand ambassador for bcu for several years. Local shaper, Billy Tolhurst has been providing Harley's boards for over 20 years and the two are currently working with a Japanese based production company, Thunderbolt Technologies.
For some athletes, sponsors come and go but the longevity of Harley's key supporters reflects his dedication to those who saw such promise in the young surfer and of his loyal nature as well.
With so many things on the go, it's a wonder Harley can find the time for surfing and the travel that comes with being the highest world-rated longboarder our country has to offer. Currently ranked fifth in the world, Harley is hoping 2018 brings the opportunity to try for a third world title. The WSL are looking to have back-to-back world events in Taiwan and Papua New Guinea late in the year. This year, he'd also love to look up friends in Southern Africa and says a trip there 'has been a long time coming.'
And while there are many beautiful coastal spots Harley would happily spend his summers, like the south-west of France and New Zealand's North Island, it's a safe bet he wouldn't stay away too long. He'd miss home and family too much for that, not to mention his furry favourites, Minion and Moe.
Find Harley on Facebook or follow him on Instagram @harleyingleby
For all Surf Hardware products, go to www.surfhardware.com.au