Girls Pamper Weekend on the Coffs Coast
You don't have to venture out of the Mid North Coast for a girls weekend that delivers on all things LUXE! If you're guilty of overlooking the Mid North Coast when it comes to planning a girl's pamper weekend, Coastbeat is taking you firmly by the hand and showing you how it's done!
Start with a skin treatment at Coffs Laser Clinics Australia
While Botox or filler treatments in the big smoke are often quick lunchtime fixes between appointments in a small and pokey space between bustling buildings, here at Coffs Laser Clinics Australia, you are more than just a number. "We take the time to get to know our clients," says owner Sara Alexander. "We want to be known for our personalised service. We offer results-driven treatments at a level that you previously had to travel to a large city for."

While injectable treatments such as botox to smooth unwelcome wrinkles or fillers to plump up features such as lips or jaw, need to be conducted by a registered nurse, the Coffs Laser Clinics Australia's point of difference is that they've engaged a Nurse Practitioner to deliver the goods.

"Nurse Practitioners provide a level of service beyond that of registered nurses, they have advanced clinical training beyond that of your average nurse, and can legally diagnose certain ailments as well as write certain prescriptions. It's really uncommon to have a Nurse Practitioner on-site and we're really fortunate to have Ruth with us who has over 25 years of experience."

We asked Sara what other treatments she would recommend for a girl's weekend treat. "The 5-Step Microdermabrasion skin treatment with add on LED." The microdermabrasion is a great treatment to improve overall skin tone and can improve appearance due to sun damage or acne. The LED as an add on offers yellow light therapy for rejuvenation, improving elastin and collagen. Or blue light therapy for cystic acne sufferers.

"The treatments have no downtime, leaving your skin glossy and glowing and is a popular pick to prepare for that big event or party."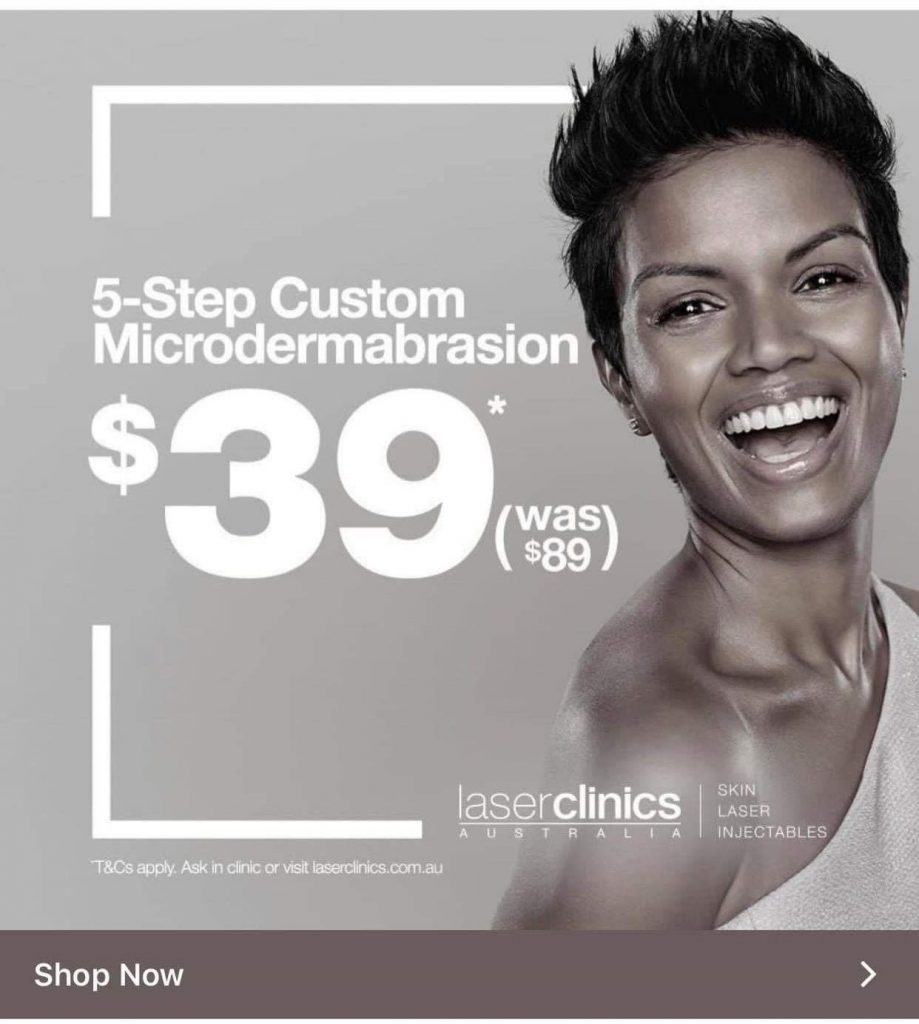 Let endota be your refuge
endota at Coffs Central is one of two regional North Coast NSW spas and anyone hailing from the city would recognise the prestige that this bestows on the Coffs region.

'Endota' is an Indigenous word meaning 'beautiful' and now more than ever, thanks to COVID placing the emphasis needed on individual wellness, owner Holly Jackson recommends that this period is the perfect time to 'find your haven'.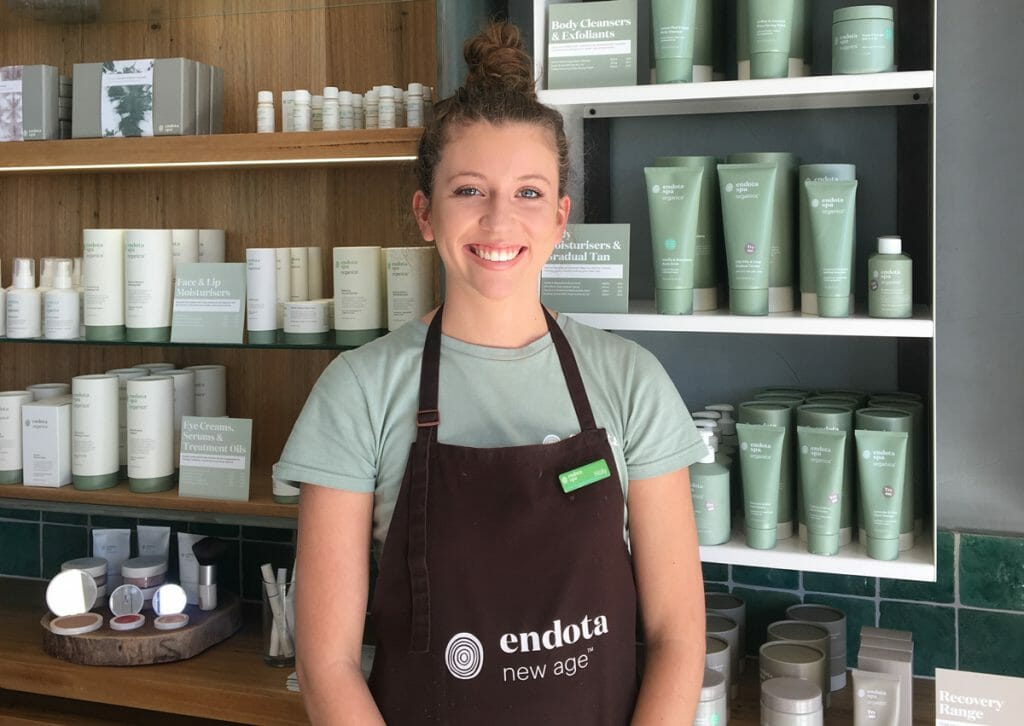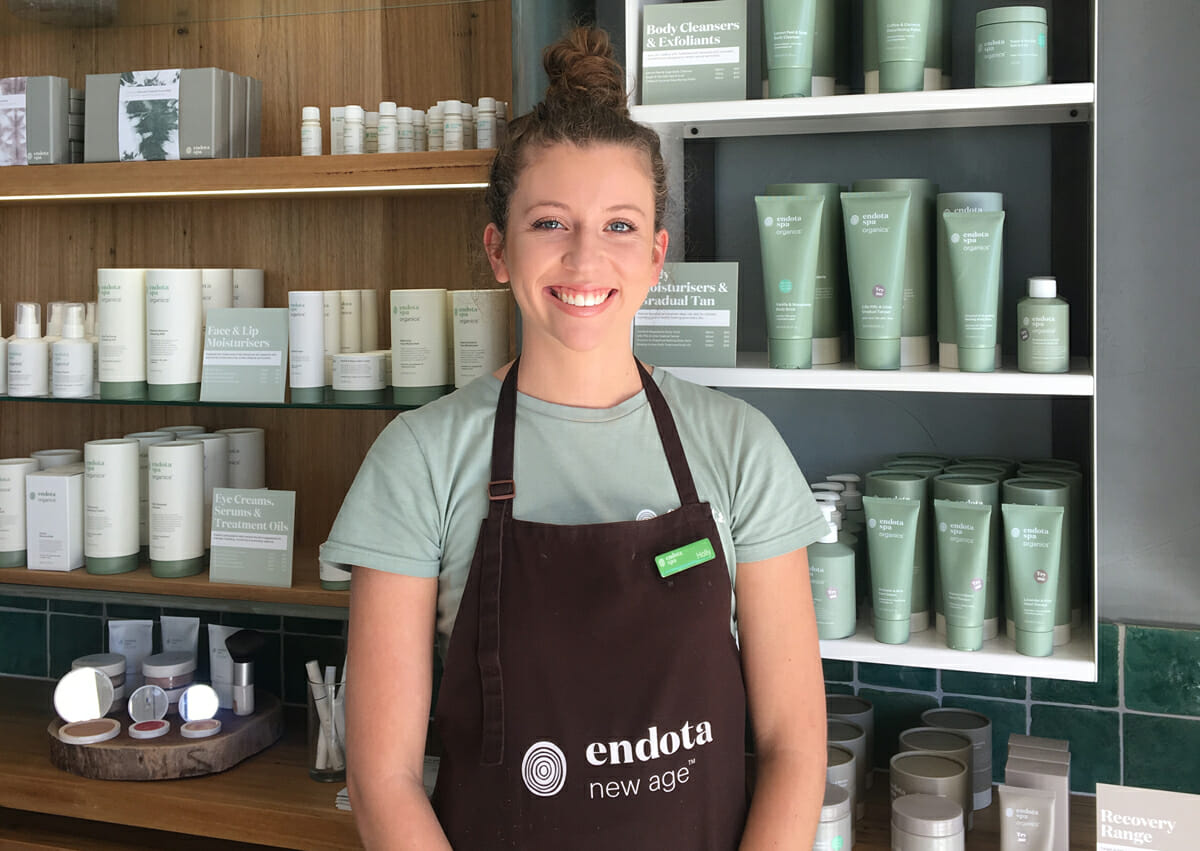 "The Girl's Day Out is the perfect package for a group booking – which can cater for up to 9 people with single and double treatment rooms available," says Holly.

With 'relax results' at the core of their business motto, your choice of non-invasive spa treatments are catogorised into relax, rejuvenate, soothe and prioritise options. The endota treatment menu is diverse, there's chemical peels to address individual skin concerns, hot stone massages or anti-aging and collagen stimulating light therapies.
endota has its own range of skincare that is certified organic, vegan-friendly and animal testing free.
The spa really does provide the perfect escapism, while nursing a cup of steaming organic tea upon arrival, the tone is set with the opportunity to customise your spa treatment with your own consultation with a therapist; the keyword at endota is 'custom'. There is no 'one size fits all' approach. You are completely in control of your relaxation journey.

Coastbeat are going all out with our accommodation pick this trip! With a stay at Villa Vivante
Located on Bruxner Rd in the suburb of Korora, Villa Vivante sits high on a mountain overlooking the Pacific Ocean with the décor a mix of French architecture and Morocco inspired pieces.
The villa presents a private and secluded sanctuary, perfect for a group getaway and popular for wedding bookings; this is a place where once you 'land' onsite (PS it has it's own helicopter landing pad) you never have to leave.
There's 5 king suites complete with private terrace; the choice of butler service an optional extra.
There is literally not a whim that this property cannot cater for.
Movie night in? A three-tiered home theatre will more than provide!
Gym buffs? Take your pick from the pimped out Villa gymnasium or tennis court.
The list of extras keeps going: billiards room, hot tub and if you've ever 'hearted' the infinity pool pics on Instagram, you'll quickly be convinced that the Villa Vivante infinity pool deserves its own hashtag movement. Built on the edge of the mountain, why don't you peer down into the depths of the Pacific Ocean, and watch the sunset while your own personal chef prepares a dinner party onsite?
To wrap up our girl's weekend, we're visiting the Riley boys Hughey and Louie at EB General for breakfast!
EB General is the revamped 'ole Cornerstore' in Emerald Beach that the eclectic brother duo took over back in 2017. A local favourite, it's a short fifteen-minute drive from Coffs and here, it's all about the 'vibe' with loud tunes pumping, Hughey is often the MC while Louie works steadfast in the background.

They take their food fare seriously, evident in their menu full of unique pairings that are an ode to their quirky personalities and years of experience in hospitality.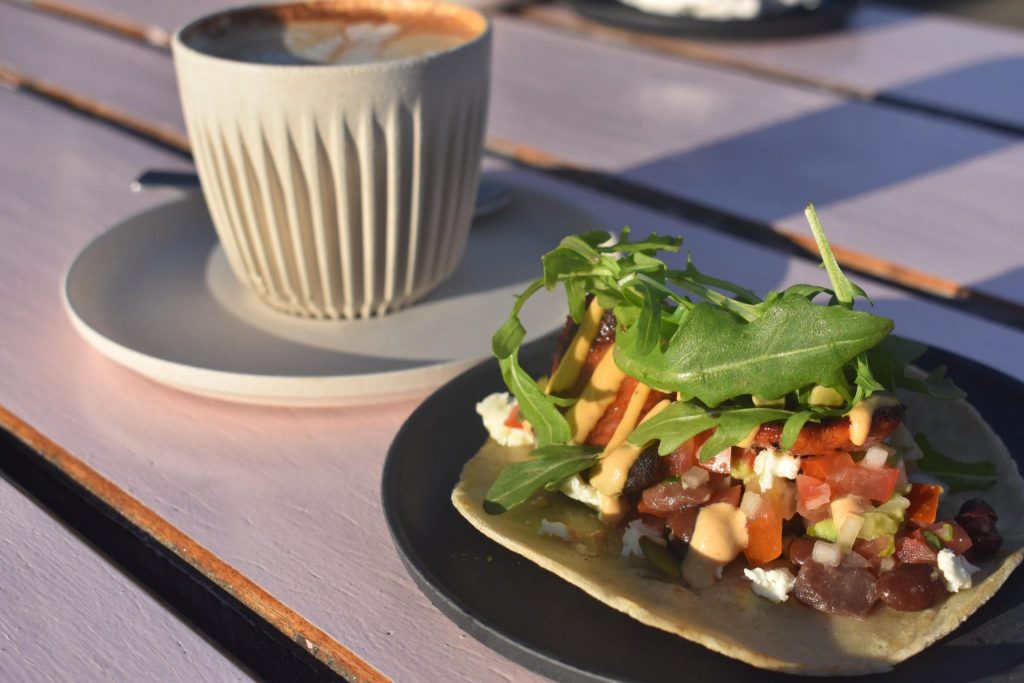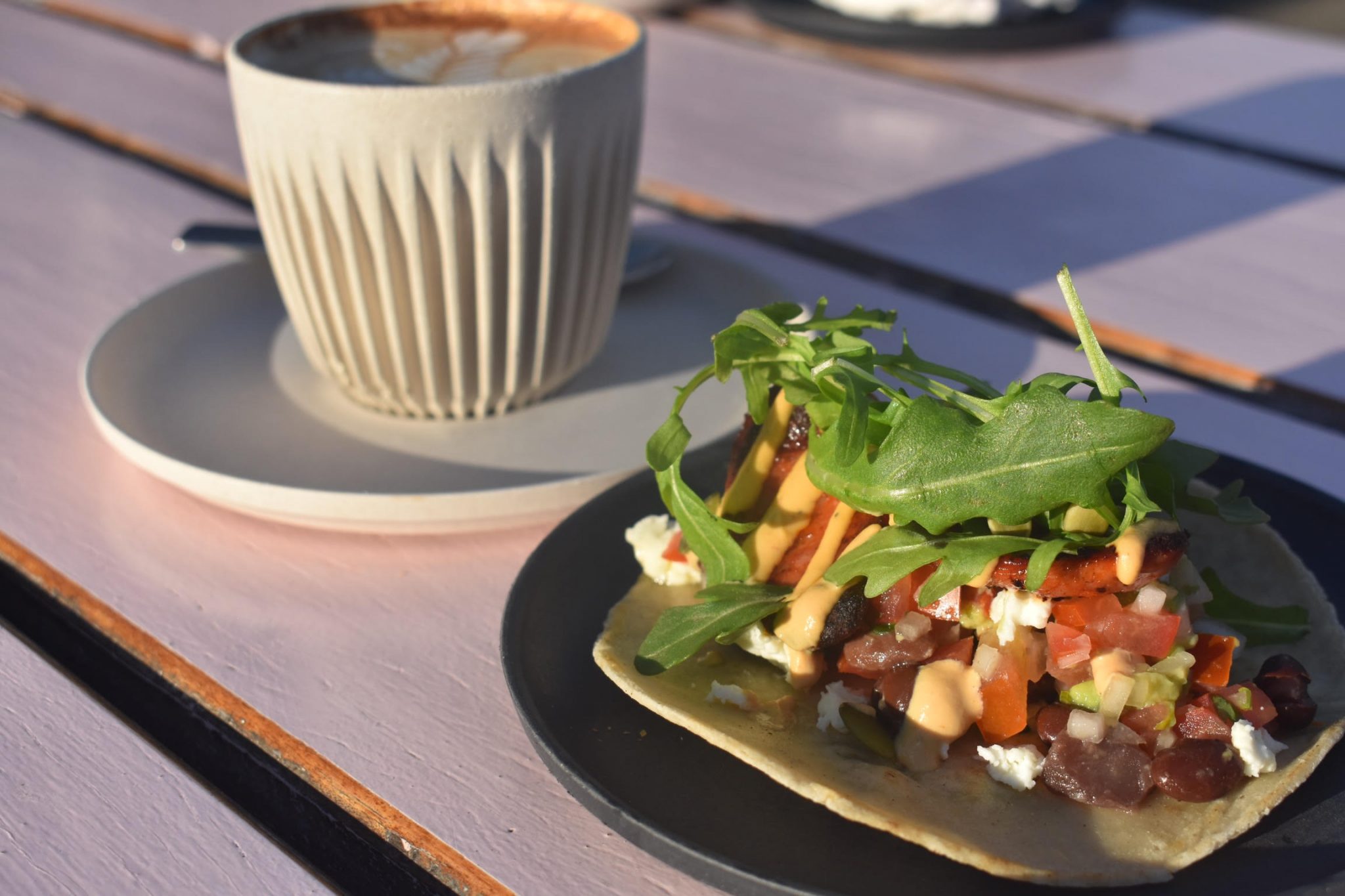 Taco – broccoli or chorizo with locally made corn tortillas, pico de gallo, blackbeans, avo, rocket, apple, goat feta and toasted pepitas.
The SHROOM – grilled rosemary and garlic portobello, haloumi, fresh beetroot, crunchy apple cabbage slaw, tahini dressing, dill pickles and aioli on a toasted milk bun.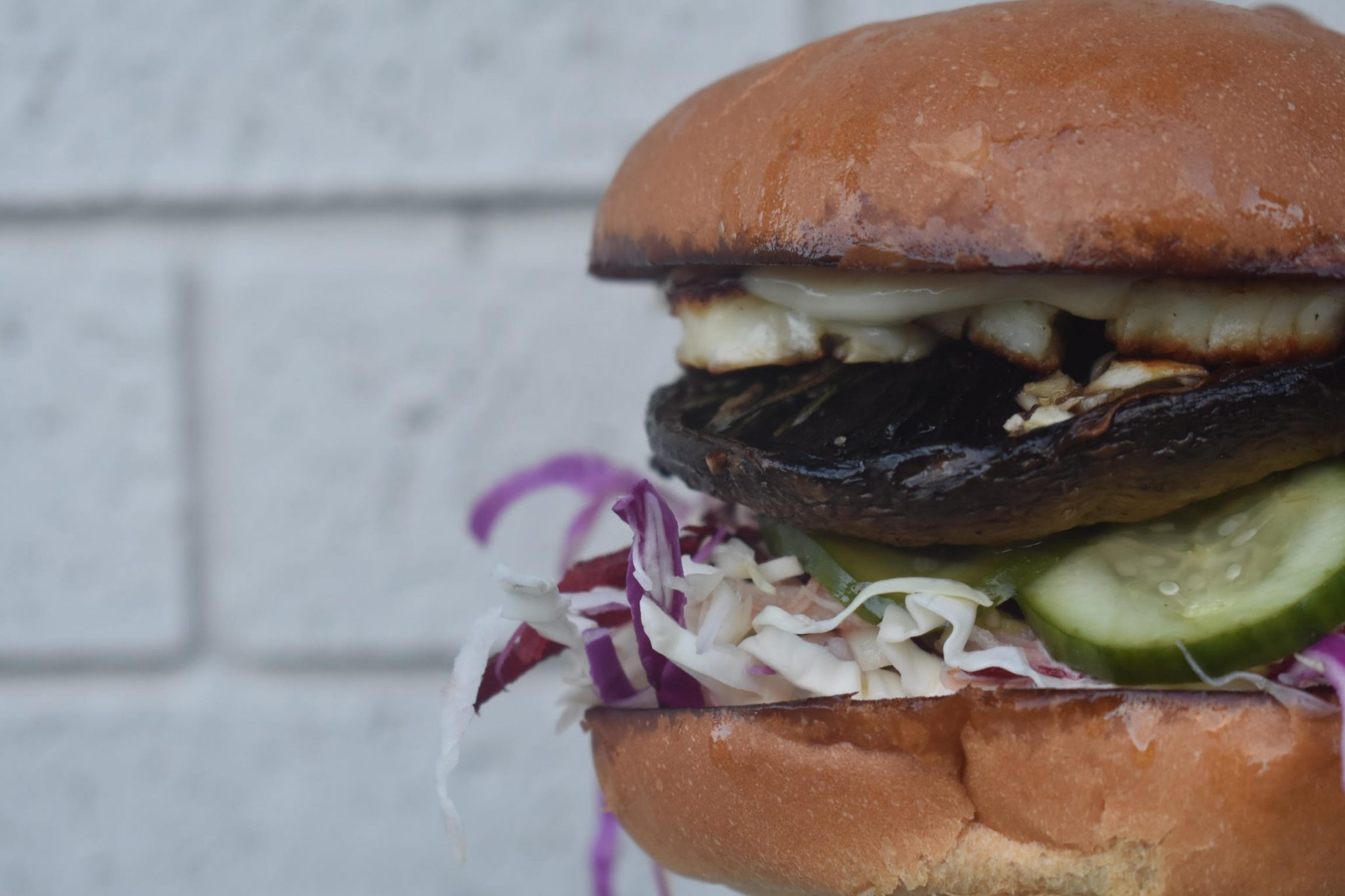 Food isn't the only thing they take seriously, having sourced their coffee beans from Marvell St, a Byron Bay based roaster of over 10 years who pride themselves on maintaining integrity along all points of the supply chain.
"The beans themselves are sourced ethically from a huge range of regions," Louie says, "and they're supportive of small farmers. This means a super diverse coffee menu year round and some of the best filter coffee in the country!"

EB serve their caffeine hits in Huskee Cups, the environmentally friendly product made from old coffee husks; they use Marvel's FIREBIRD blend for milk coffees, with plenty of alternative milks to pick from: organic oat, almond, coconut, soy and our personal favourite, macadamia.

For black coffee, they serve the DAILYGRIND blend or pour a batch brewed single origin filter from a rotating roster of small producers.

EB General is a feel-good stop and the perfect end to our girl's weekend; the boys get our vote for their side offering of cheeky banter. Every visit feels like a good catch up with your mates!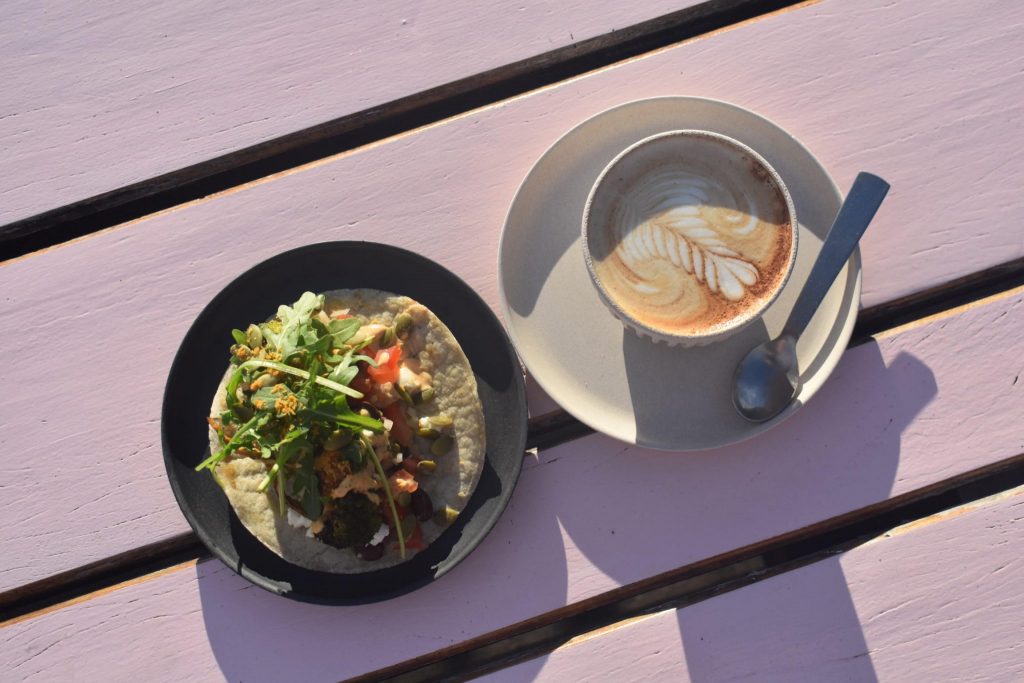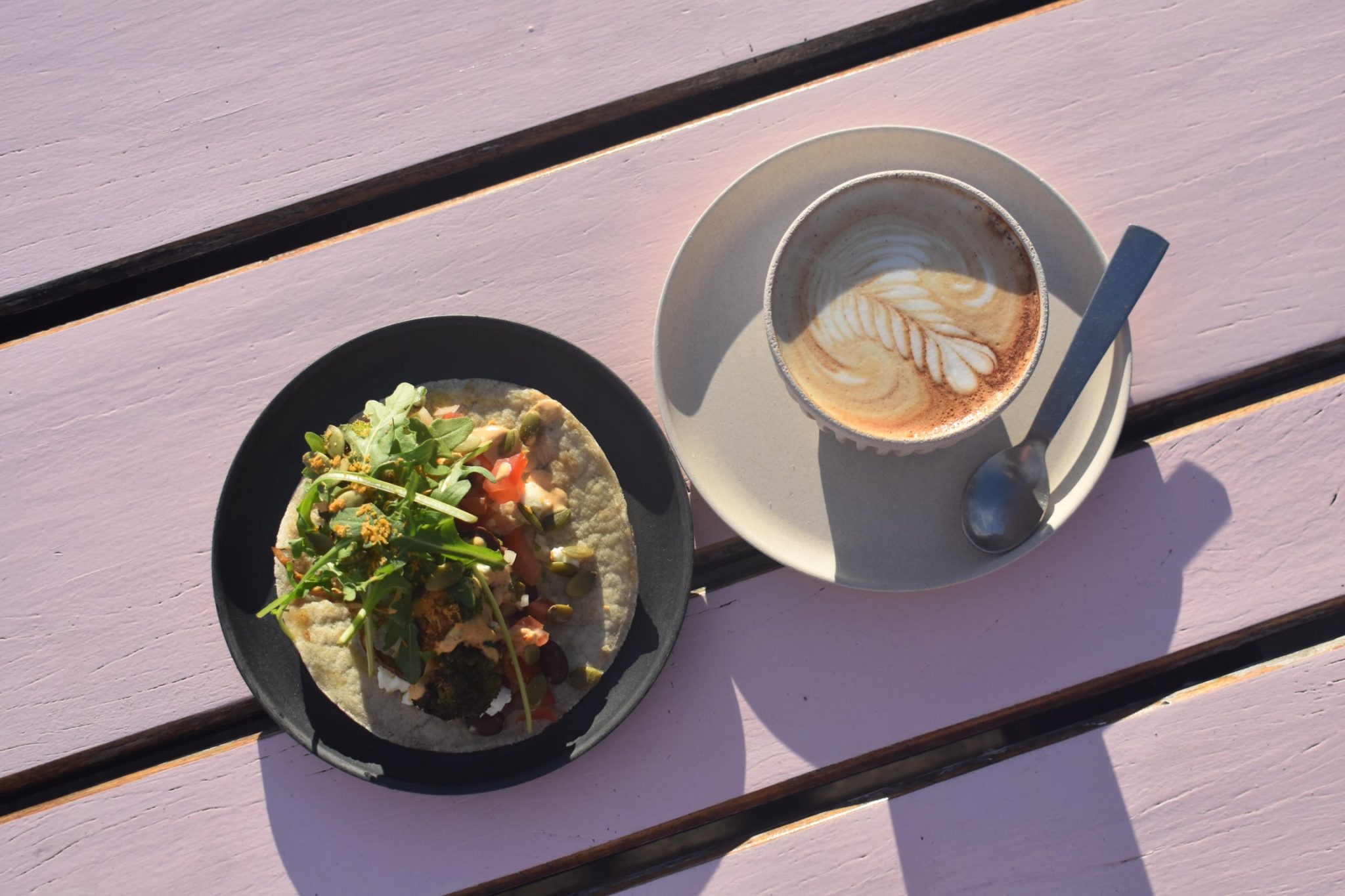 Latest Posts