Get Back On The Horse At A Zephyr Weekend Escape Muster Camp
Zephyr Horses has just announced that Weekend Escape Muster Camps are back! If you've ever been curious about life on a cattle farm, this is your chance to hop on a horse and find out. Set on a private property in the Byron Bay hinterland, you'll trot through bushland, muster cattle, swim in the dam, camp out and eat dinner by the light of the fire. It's a unique experience that offers a glimpse into the Aussie farming lifestyle. Coastbeat sent Elize Strydom along for the ride.
When you're little, you're always encouraged to try new things and have a go even if you're unsure. Now that I'm an adult, I tend to stick to what's comfortable and safe; I do the things I know I'm good at or find enjoyable. While I like to think of myself as someone who welcomes new experiences, I fear that's not entirely true. So when I was presented with the opportunity to attend a Zephyr Muster Camp, I knew it was my moment of truth. Would I step out and attempt something challenging? Or would I reject the chance to learn and grow?
Things to do in Zephyr Horses
Founded by Kate Noller, Zephyr Horses began with the aim of providing personalised and indulgent horse riding experiences for those desiring connection with the animals. Specialising in small group horse tours through the forest and on the beautiful beaches of Byron, Zephyr also offers mounted archery and trick riding clinics, horseback pub tours, private lessons, 'Mini-Zephyrs' (pony) Club and team-building activities.
Kate says the weekend muster gives people a chance to disconnect from their busy lives and have an authentic experience.
"It's an introduction to cattle farming and it provides a real insight into the lifestyle," she explains. "We want participants to understand the farming process while having fun on the horses and learning from really knowledgeable people who have been in the industry for decades."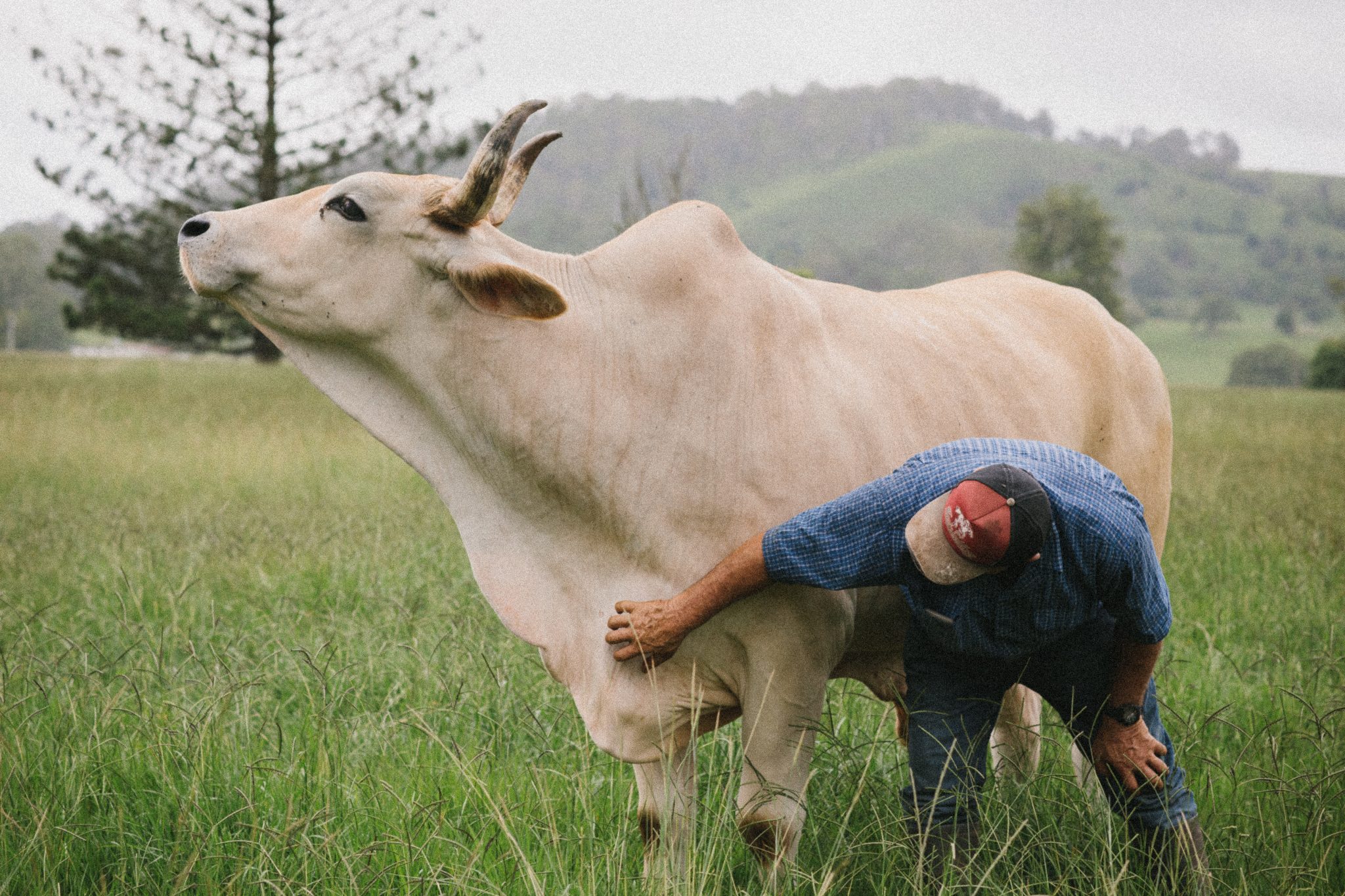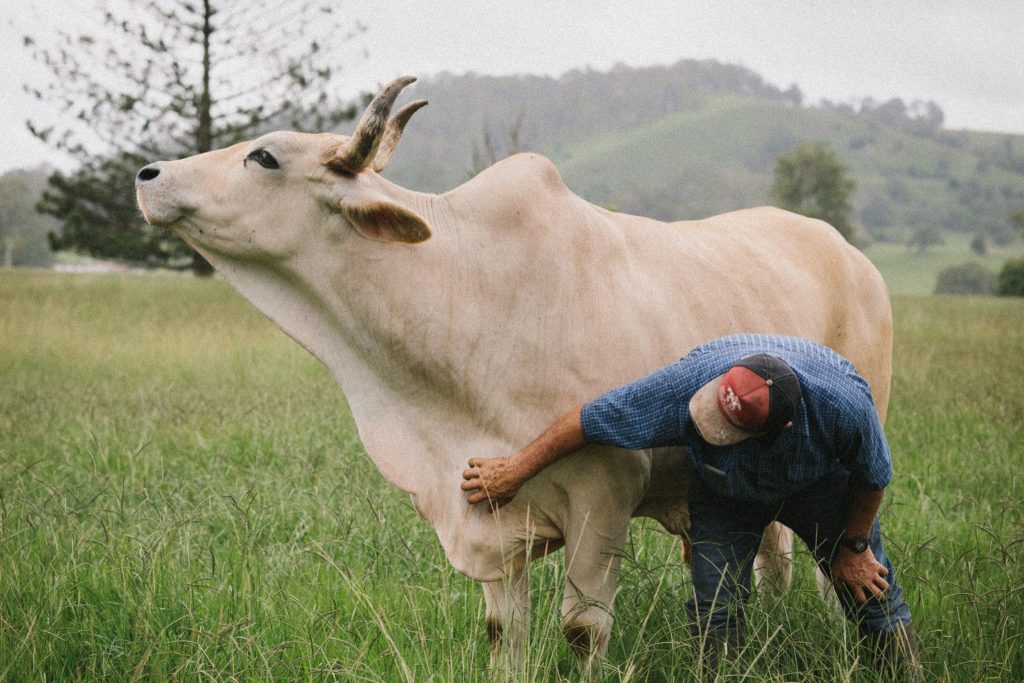 Swimming with horses
From the moment I arrive at the property in the Byron Bay hinterland, I observe that the animals are treated with respect and care. This is reinforced time and time again as their wellbeing is prioritised. It's heartening to see and helps reassure me that I'm in good hands.
I meet my fellow riders – a small group of friends from Brisbane, a couple from Ballina and a woman from Bangalow – and we're warmly welcomed then shown how to saddle our horses. It quickly becomes clear that while assistance is always available, showing initiative and independence is encouraged. I'm introduced to Ranger who will be my four-legged companion for the weekend.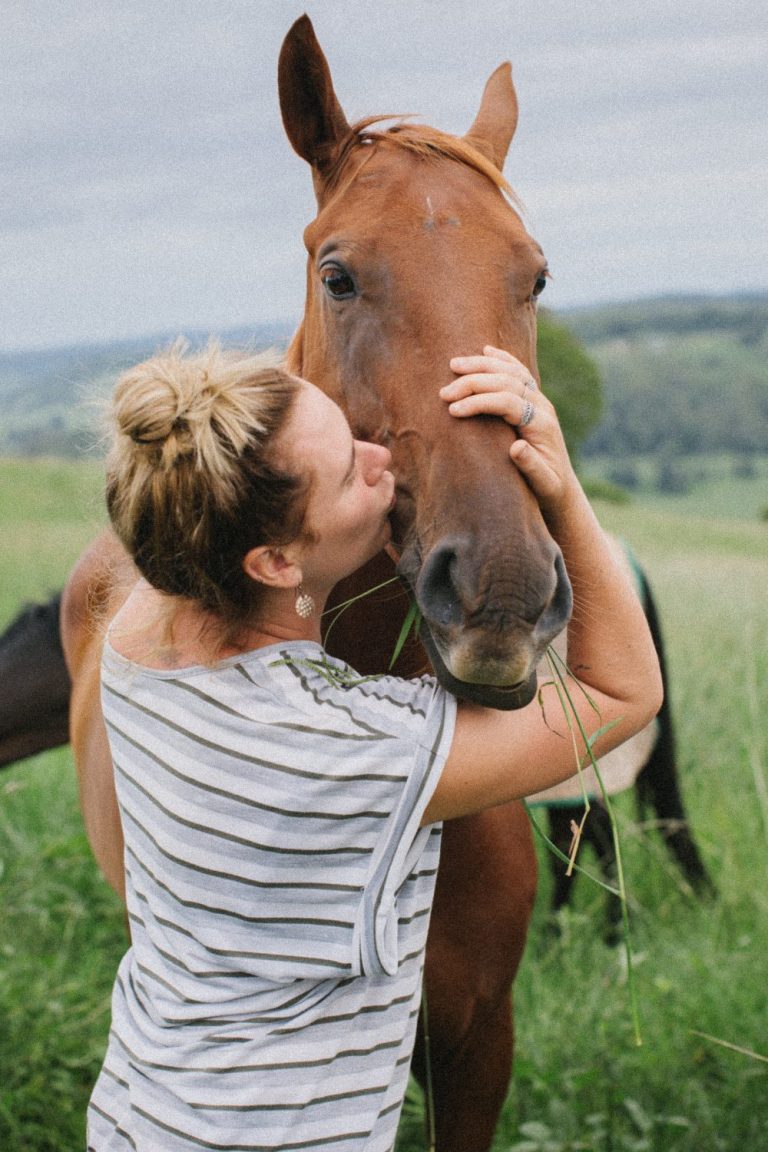 We set off with multiple guides including Kerry-Anne and Paul who own the farm. We trot and canter through paddocks, up hill, down hill, across small creeks and through bushland. We're given guidance on how to communicate with our horses effectively and how to navigate the terrain safely. Though nervous at first, I slowly ease into the ride and start to feel a connection with Ranger.
Mustering the cattle is exhilarating, fast-paced…and hard work! We're expected to pull our weight and work as a team to get the job done. I have a new respect for those who do this everyday. A well-timed lunch by the dam hits the spot before we prepare to take a dip with our horses.
I excuse myself from this activity, claiming I need to take photos. In reality, I'm frightened and don't think I can do it. Once I've snapped a whole lot of shots, someone gently takes the camera from my hands and nudges me towards my horse. With my heart beating like mad, Ranger and I edge closer to the water. Before I have time to register, we're paddling across to the other side and I'm yelping with delight. I hold on to Ranger's mane and allow this special moment to sink in. How often do you get the chance to swim with a beautiful horse? I'll never forget it.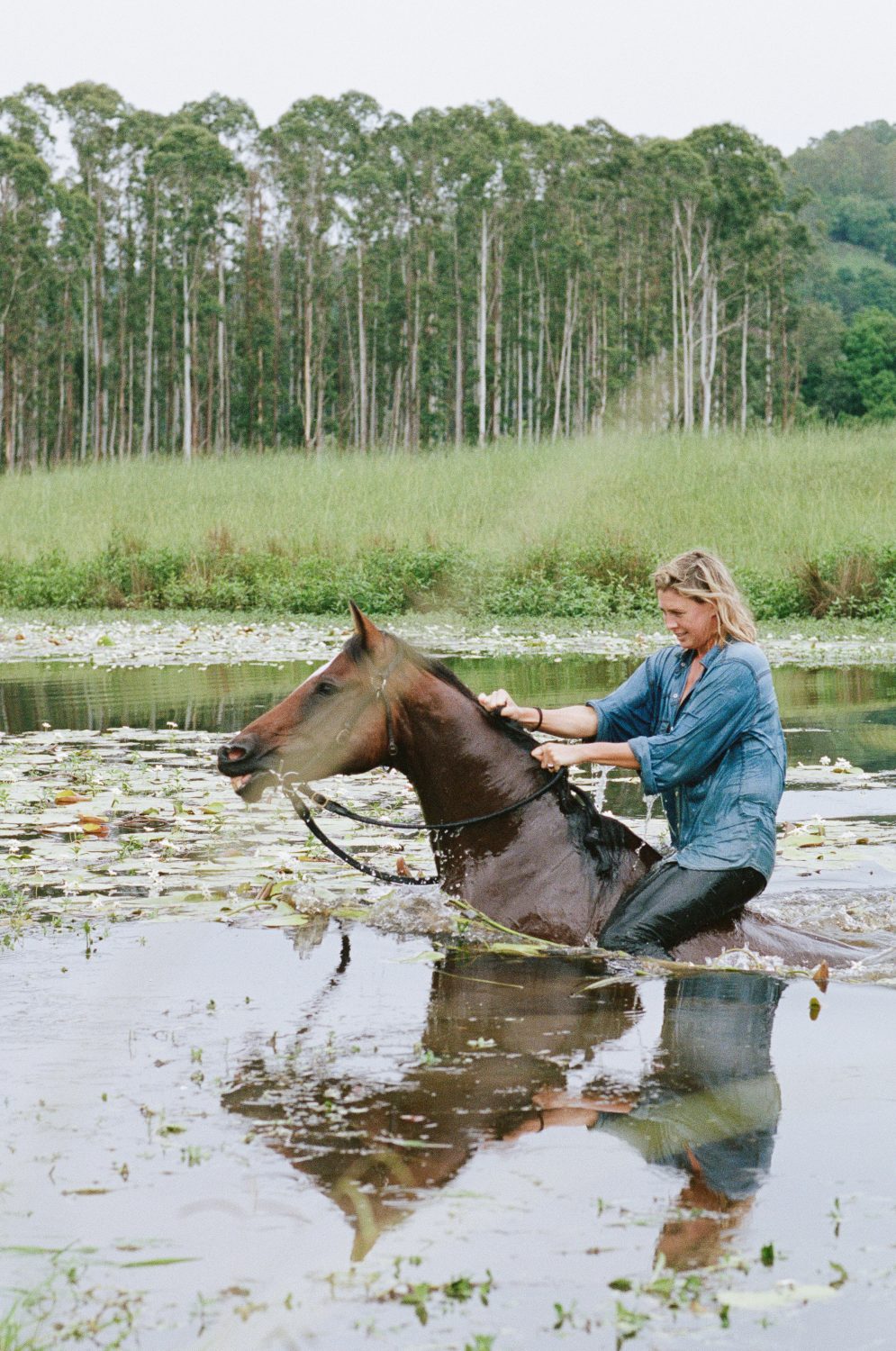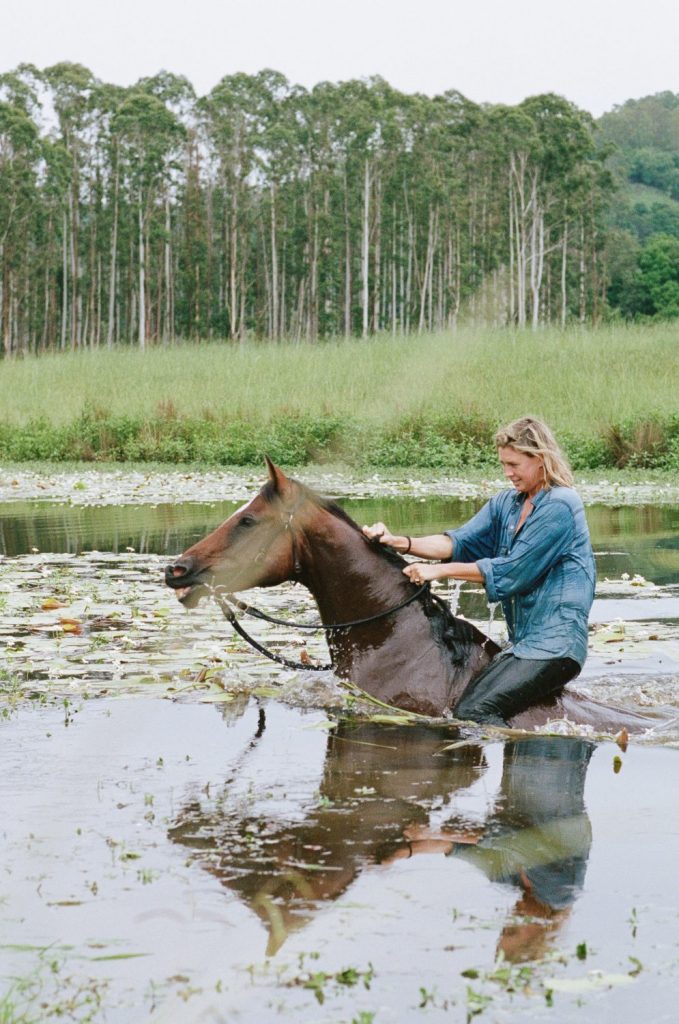 In the afternoon, we ride to our hilltop campsite and release the horses into a paddock full of long, green grass. A fire is lit and bottles are opened. We sip our drinks and chat about the day, before a hearty barbeque dinner is served. Most of the camping trips I've been on have involved meals cobbled together with very basic ingredients so it's such a treat to have top quality meat and produce from the farm in abundance. As the stars come out so does the guitar and we end up singing along to some old favourites. I turn in a little earlier than the others and fall asleep to the sounds of off-key voices and raucous laughter.
In the morning, a delicious spread is laid out and we choose between bacon and egg rolls, muesli and yoghurt, toast and plunger coffee. By now I shouldn't be surprised that my expectations have been exceeded yet again, but I'm genuinely impressed. Eventually we saddle up and go on one last long ride then end up back at the dam for another swim.
Soul-charging weekend escape
Everyone lingers, chatting about their experience and exchanging photos. I notice a paradox in the way I'm feeling. Part of me doesn't want the weekend to be over while another part is extremely relieved. I'd struggled through some of the rides. At times I was agitated and anxious; I felt clumsy and out of control. They're feelings I haven't experienced for a while but on reflection, I realise it's important to sit with discomfort without immediately reaching for a distraction or some form of relief. Riding a horse through the countryside is a dream for some people and a nightmare for others. But where's the fun in constantly seeking comfort and familiarity? I'm so glad I said yes to the muster camp and I encourage you to do the same!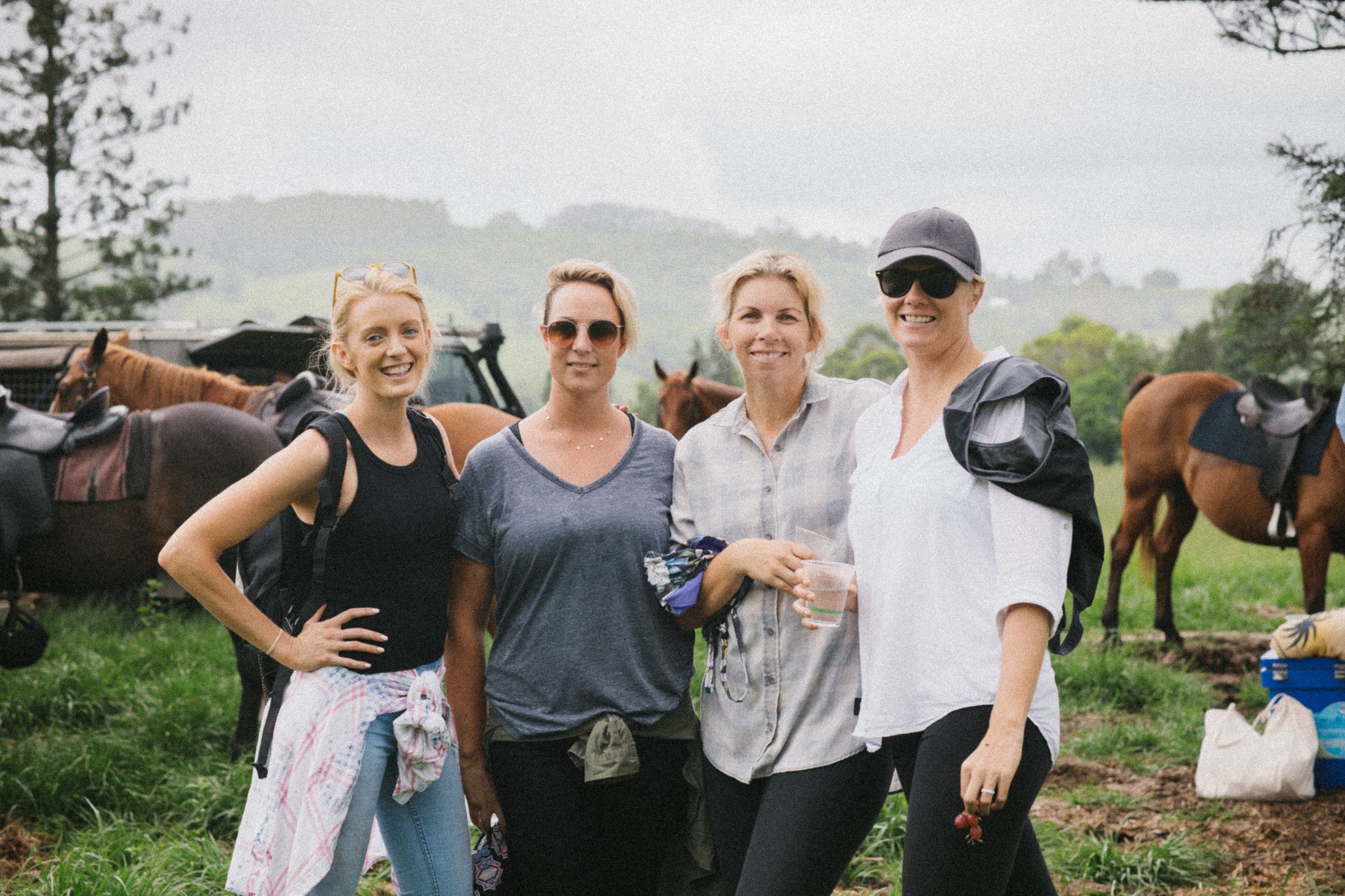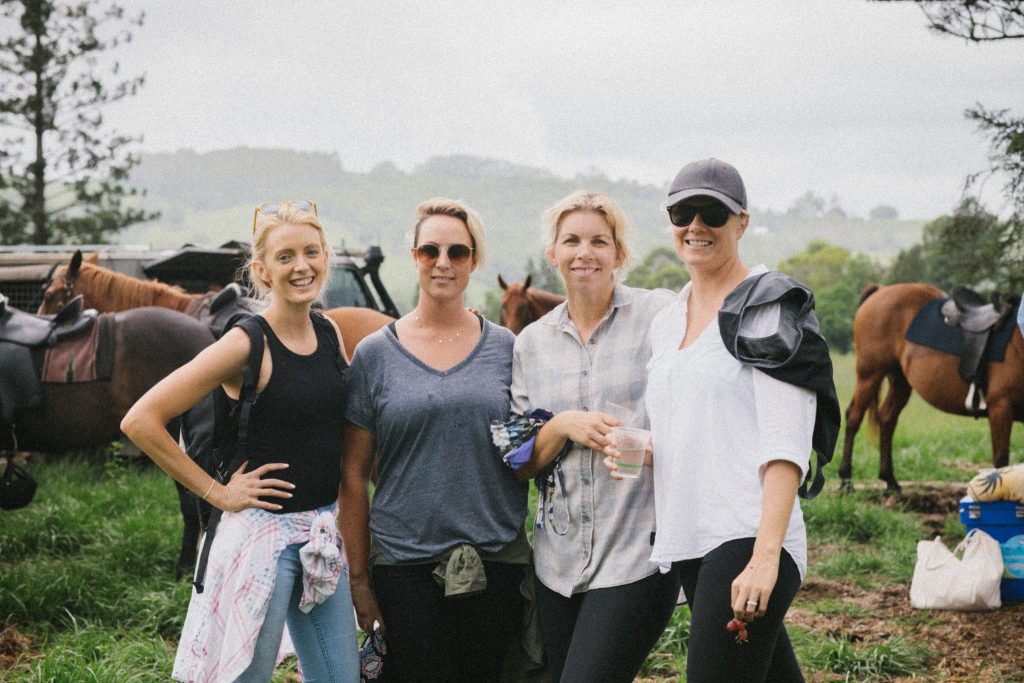 Book a Weekend Escape Muster Camp with Zephyr Horses here.
Check out some of Coastbeat's favourite North Coast trail rides here.
Latest Posts