Georgia Cummins, singer/songwriter
After playing at almost every pub, restaurant and open mic night in town, Clarence Valley singer/songwriter Georgia Cummins is ready to record an album and hit the road, but she needs to finish high school first.
Returning to the Clarence region after almost a decade in the 'big smoke', I couldn't help but see the many parallels between 18-year-old Georgia Cummins and my teenage self. I too grew up on a property outside Grafton and was impatient to strike out into the world and show it what I was made of. I was into drama, music and writing, but serious about my sports too, and harboured a desperate dream to one day present a radio show on the national youth broadcaster, triple j.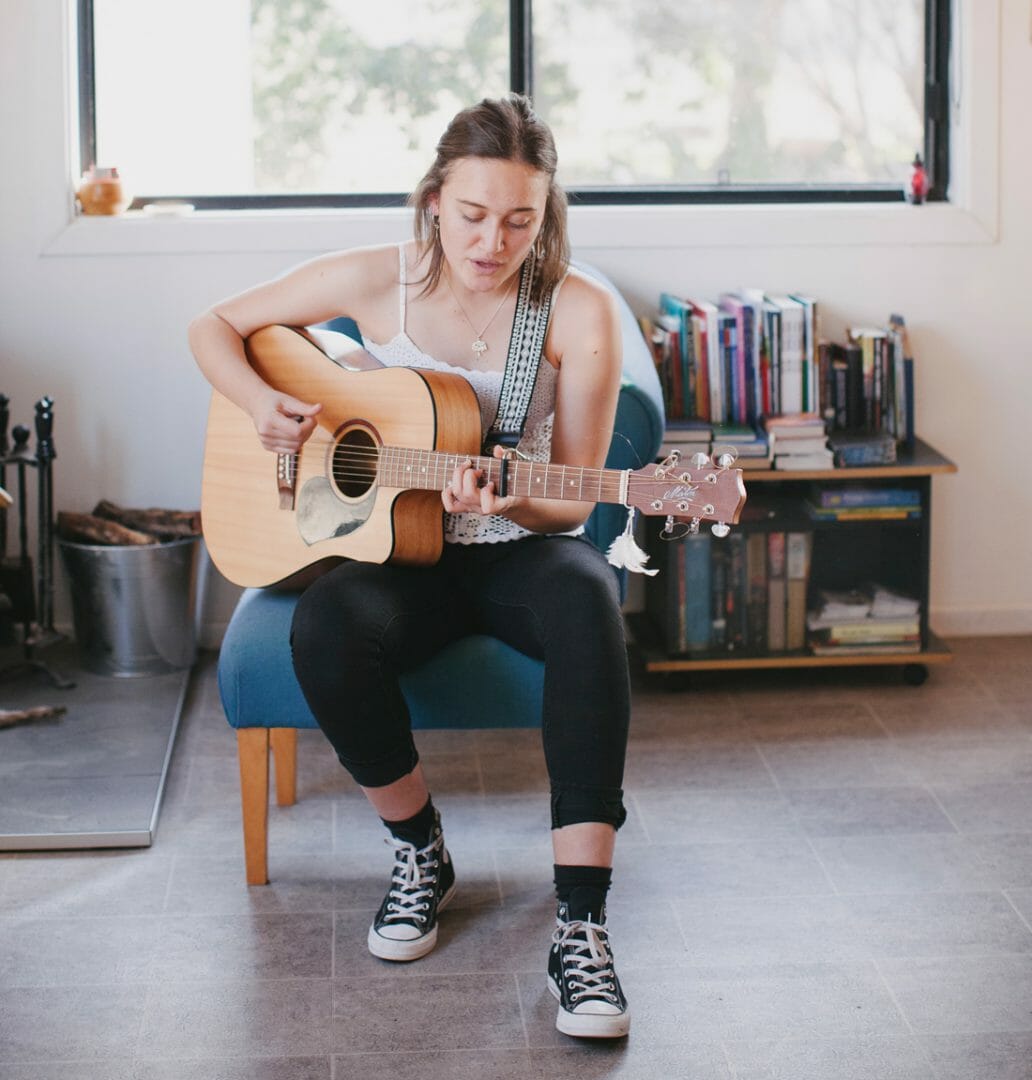 Georgia Cummins at home
As we hooned around her riverside family farm in an all-terrain vehicle, Georgia told me about her experiences as captain of Grafton High School, what it was like to compete in high jump at both a state and national level and her undeniable passion to pursue music. I felt a strong connection to her story and a deep understanding of all she was experiencing.
After buying a guitar from ebay for "about a hundred bucks", Georgia taught herself how to play, copying what she saw on YouTube videos. Friends started to compliment her soulful singing voice and she was invited to perform at the 2015 Jacaranda Festival. Georgia teamed up with her cousin, Dan Wall and they started gigging as a duo. Whenever they played they'd wind up scoring more gigs.
"Once we performed in Yamba and people came up to us and said, 'Can you play at my wedding?' and 'Can you play at this?' or 'Can you play at that?'," Georgia explains. "We booked four gigs that day!"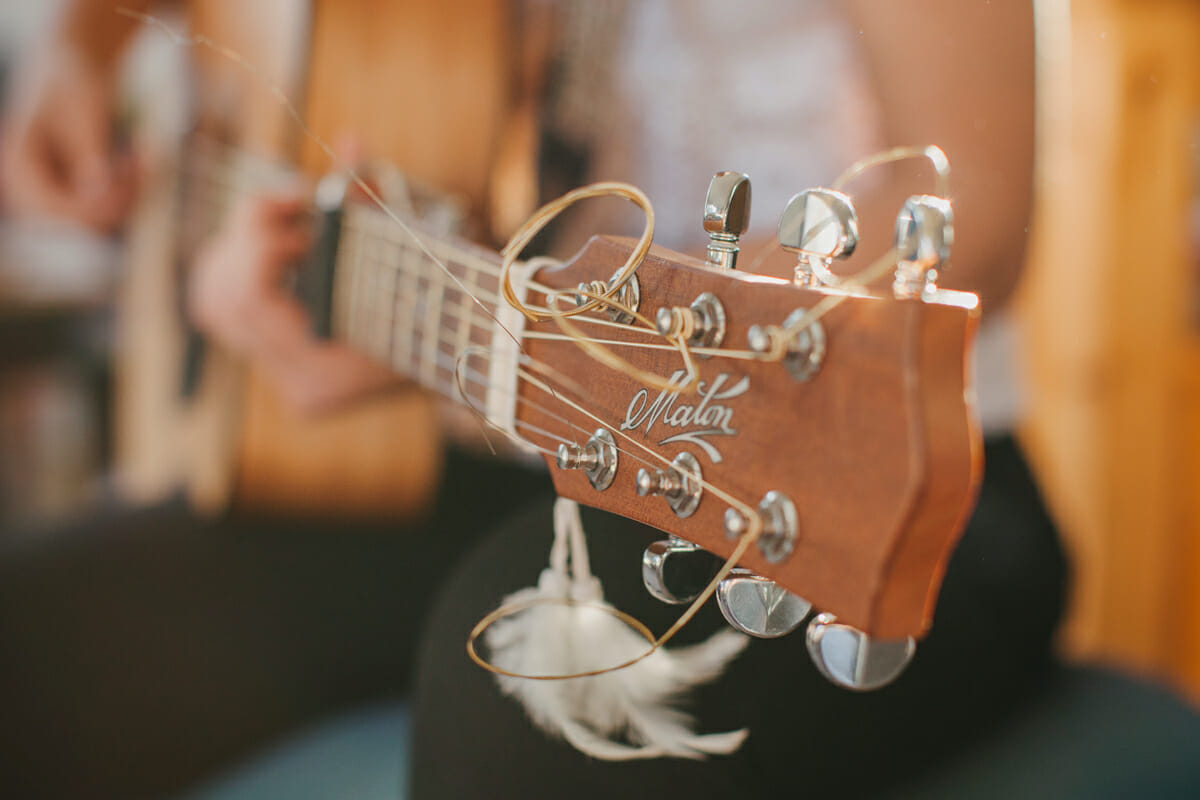 When she began Year 12, Georgia reluctantly had to start saying no to shows, as her parents urged her to focus on school instead. It's something she struggles to accept but assures me she'll make up for it. In addition to her long list of practical skills, Georgia also knows her way around a recording studio. She's determined to record a collection of songs written over the last two years and release an album or EP.
"My plan for next year is to take a couple of months and travel from the Sunshine Coast down to Melbourne, playing gigs along the way," Georgia tells me excitedly. "I have a stomp box and tambourine and I really want to learn how to play the harmonica – I'm definitely leaning towards the whole one-woman band."
One performance Georgia has been able to pursue this year is Schools Spectacular. After an intense, multi-round audition process, she was selected as a Featured Artist for the 2018 event. In late November she'll join over 5,000 public school students on stage at Sydney's Qudos Bank Arena where she'll perform a solo and sing in ensembles in front of an audience of 30,000. The show will also be broadcast on Channel 7 later in the year. In a case of terrible timing, rehearsals are scheduled for October, just as Georgia begins her HSC exams.
"Luckily none of them fall on the days I have exams," she says. "It will still be pretty crazy, though – doing an exam and then travelling to Sydney to rehearse!"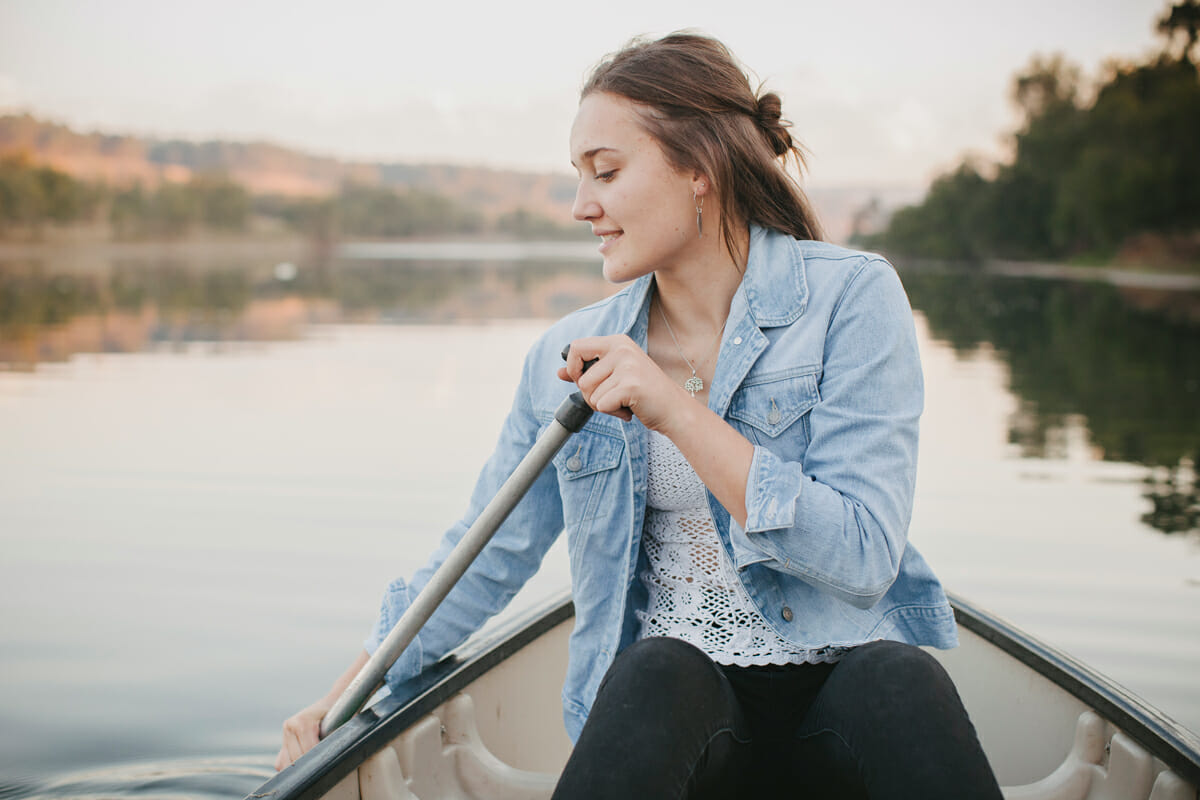 Georgia out on the river
I ask Georgia if she feels like she's missing out on anything due to her rural location, but she rejects the suggestion that musicians must be based in the city in order to 'make it'. Most of her favourite acts – Ziggy Alberts, Mitch King, Kyle Lionheart and Tullara Connors – hail from the north coast. Georgia says she's received a great amount of support and encouragement from other local artists.
"Tullara saw me perform in Grafton then invited me out for coffee and suggested all sorts of tips and tricks on how to give a great performance," she says. "Tullara introduced me to lots of musos and has opened so many doors."
As we drag the canoe down to the water's edge and break its glassy surface, the sun is sending out its final golden rays. Georgia's dog Lily is at her feet and she leans over to give her an affectionate scratch behind the ears.
"This has definitely been a great place to grow up," Georgia says, looking up at the snaking river and distant hills. "All my friends are obsessed with coming out here."
Fuelled by a pure passion for music, there's no doubt that Georgia's genuine talent will take her far. But it's comforting to know that no matter how high her star rises, she'll always be able to return to her roots on the banks of the mighty Clarence. Thankfully I've been able to do just that, too.
Follow Georgia's journey and see where she's playing next via Instagram and Facebook