10 great gardening tips from landscape architect Jackie Amos
In our most recent magazine, we met Jackie Amos a landscape architect with two decades of experience. Jackie has worked on everything from public parks to playgrounds, schools and commercial projects.
One of her favourite projects to date is North Sapphire Beach Estate – a residential area now very well-established and a sought after place to live. Jackie is also the person behind Sawtell Commons – one of the newest lifestyle developments on the Coffs Coast. Sawtell Commons is bordered on three sides by Bongil Bongil National Park, offering residents the opportunity to be surrounded by nature. The natural environment has always played a vital role in Jackie's work.
Here, she shares some
wonderful recommendations to help us create our own beautiful outdoor spaces.
1. Consider native plants. They often flower longer than exotics, have less water requirements and encourage local birdlife. To see what does well in your area, drive around and look at other local gardens or visit a nearby nursery.
2. Grevilleas do particularly well in this region. They have beautiful flowers, flower for very long periods of time, come in many colours and birds love them. They're one of my favourites.
3. Create a garden you want to be in, not just look at. Think about where you want to sit, how the kids might play and create functional outdoor spaces.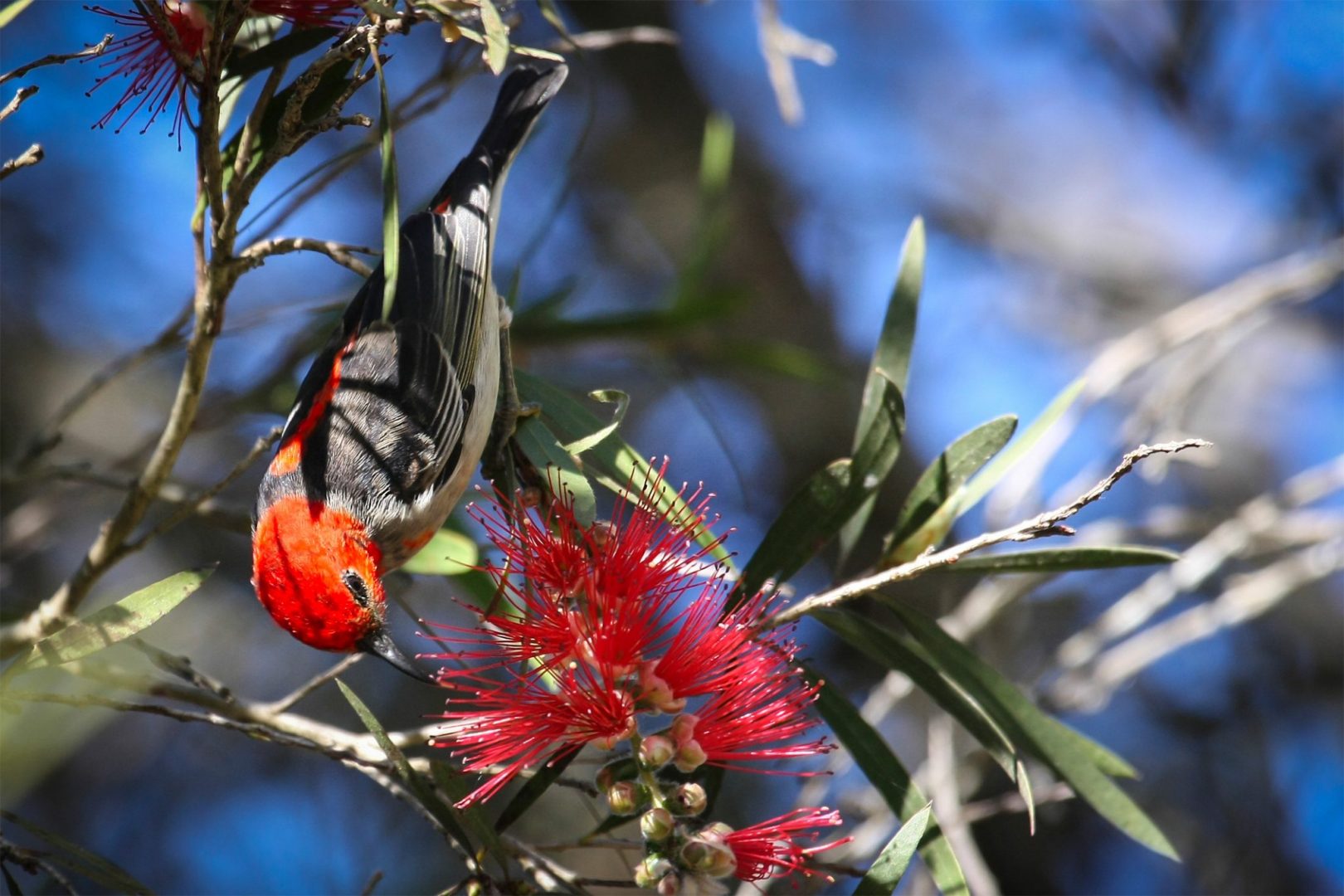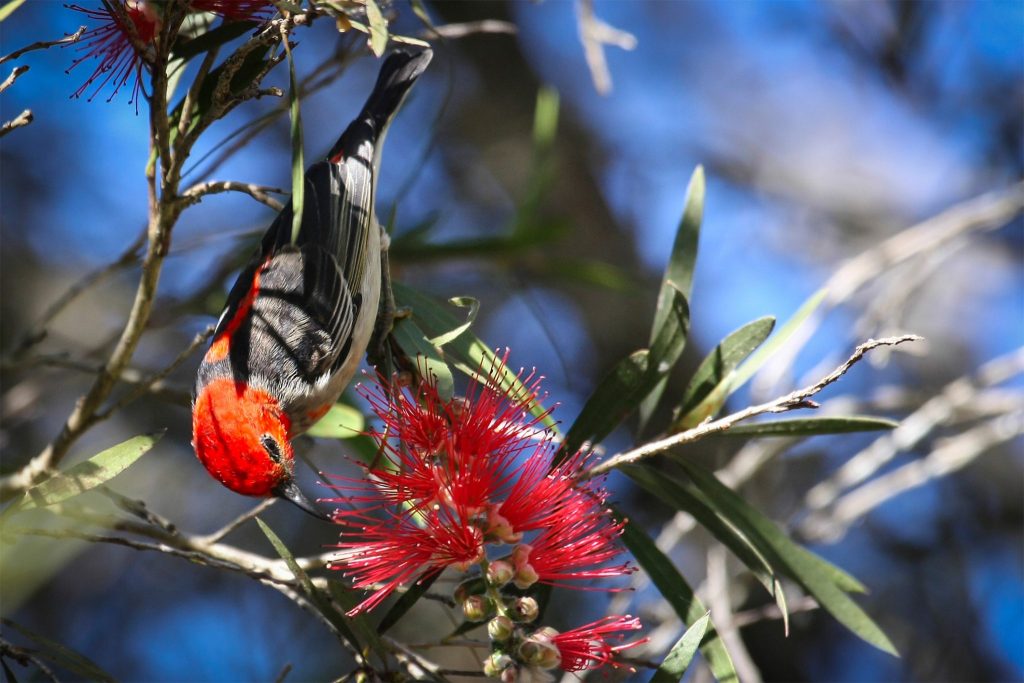 Bottlebrush and other endemic species encourage local birdlife
4. Plant a tree in your garden. It's great for shade and adds long-term greenery to your suburb too.

5. Group your plants according to how much water they are likely to require.
6. Keep concrete and other hard surfaces to a minimum. Gardens, grass and gravel areas allow rainwater to soak into and replenish the ground.
7. Try and mulch your garden. Organic mulch will help to maintain moisture and keep weeds down as well as
adding nutrients to the soil as it breaks down.
8. Gardening does not have to be expensive. Planting native plants as tube stock (small plants) allows them to establish well and develop a good root system. They also adjust well to minimal watering when planted as small plants. You can save money by propagating many plants from cuttings. Make your own plants and save money.
9. Plants with grey or silver foliage are often hardy and have low water requirements. Silver foliage in your garden creates contrast with other plants.
10. Gardening is a great way to get children outside. Encourage them to dig, plant and mulch. Interesting plants like succulents can appeal to a budding gardener.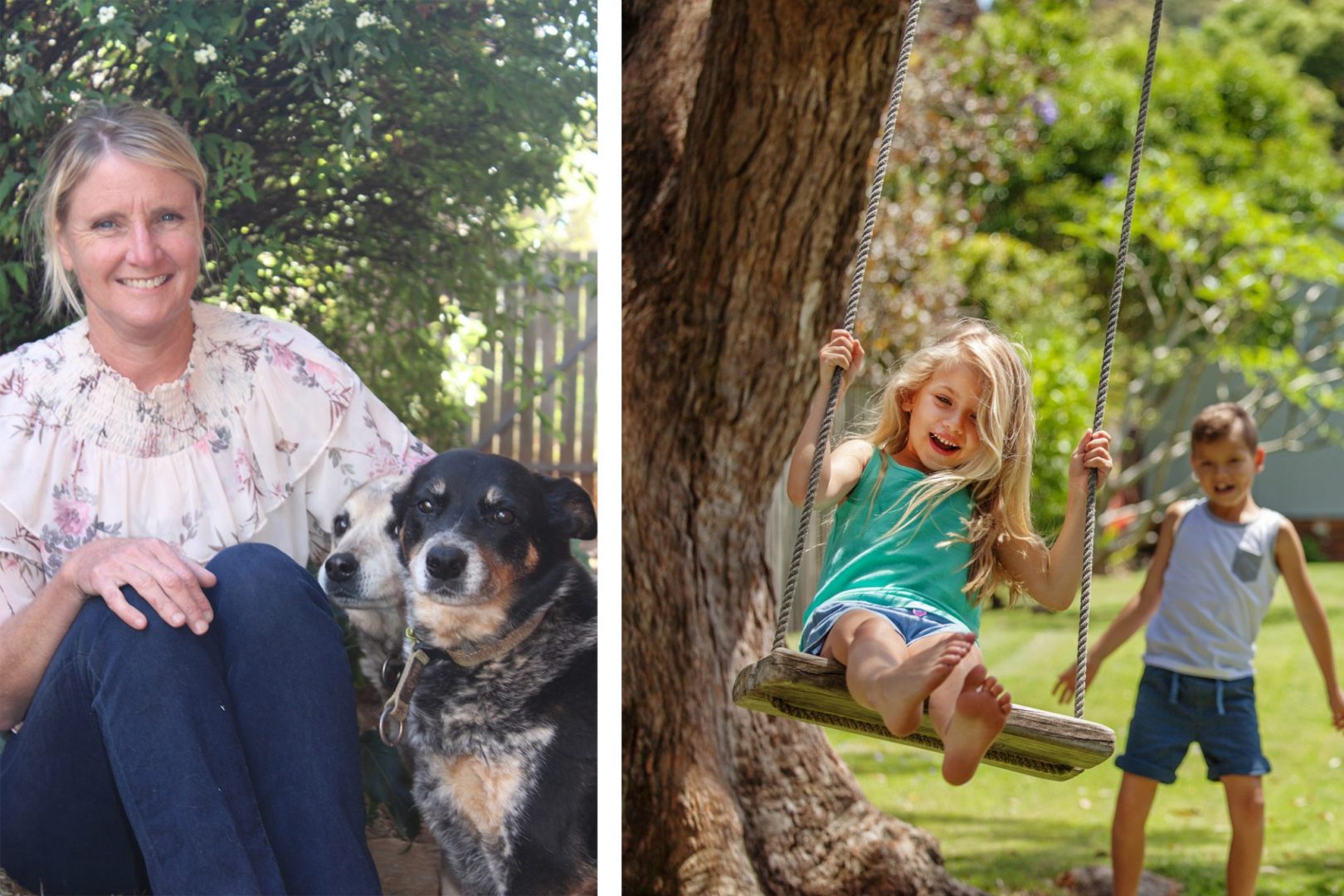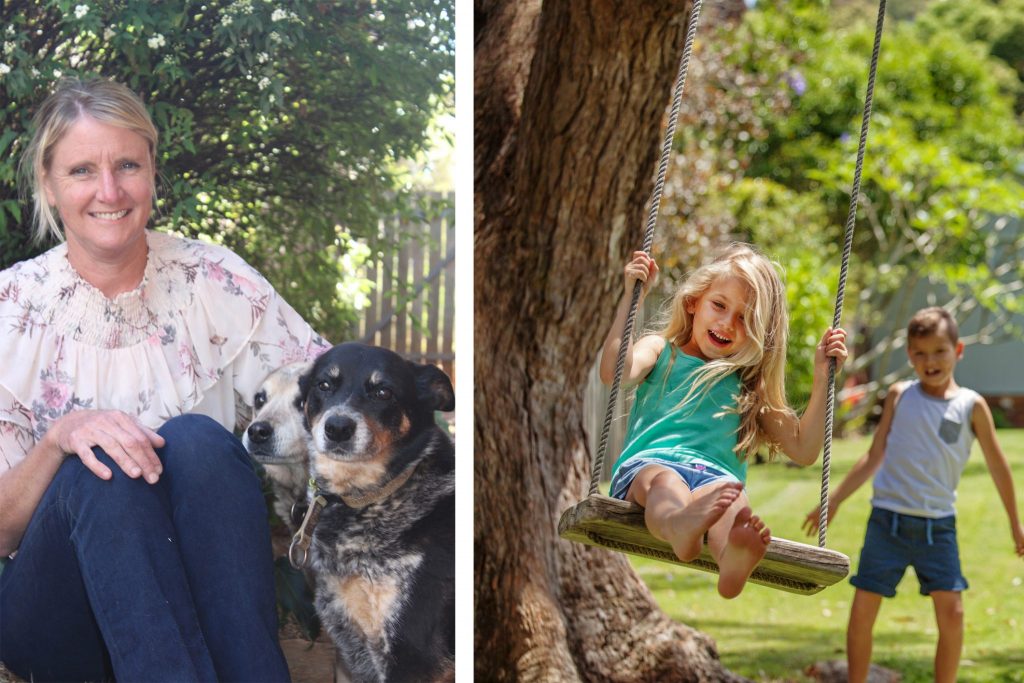 Jackie Amos (l) encourages us to create gardens and outdoors spaces we want to be in, not just look at
Contact Jackie – jamosla@bigpond.net.au