From Wood to Water: Limited Edition Timber Fins Released
Sustainable Mid North Coast timber will soon be riding waves around the world with the release of expertly crafted timber surfboard fins. The limited edition fins are a collaboration between surf hardware brand FCS and Sawtell company Wood + Water. Coastbeat spoke to the lads behind the label about how it all came together.
For the last few months, Emanual 'Manny' Oppliger and Jake Parker have been hard at it, fashioning fins from sustainable timbers at their workshop in Sawtell. Manny was first approached by FCS in mid-2019 but production didn't begin until December last year. A number of big boxes needed to be ticked before he could pull the trigger. Prototypes had to be fine-tuned then handed over to surfers (like two-time World Longboard Champion Harley Ingleby) for testing, an essential piece of machinery had to be purchased and Manny needed to find someone with the skills to operate it. But he wasn't just searching for a person with expertise, he wanted a creative ally.
"I've been in this shop for eleven years just working on my own, building bathtub after bathtub, and it was kind of doing my head in," he explains. "I realised I needed to get someone to join me, get their ideas, get them to tell me what to do!"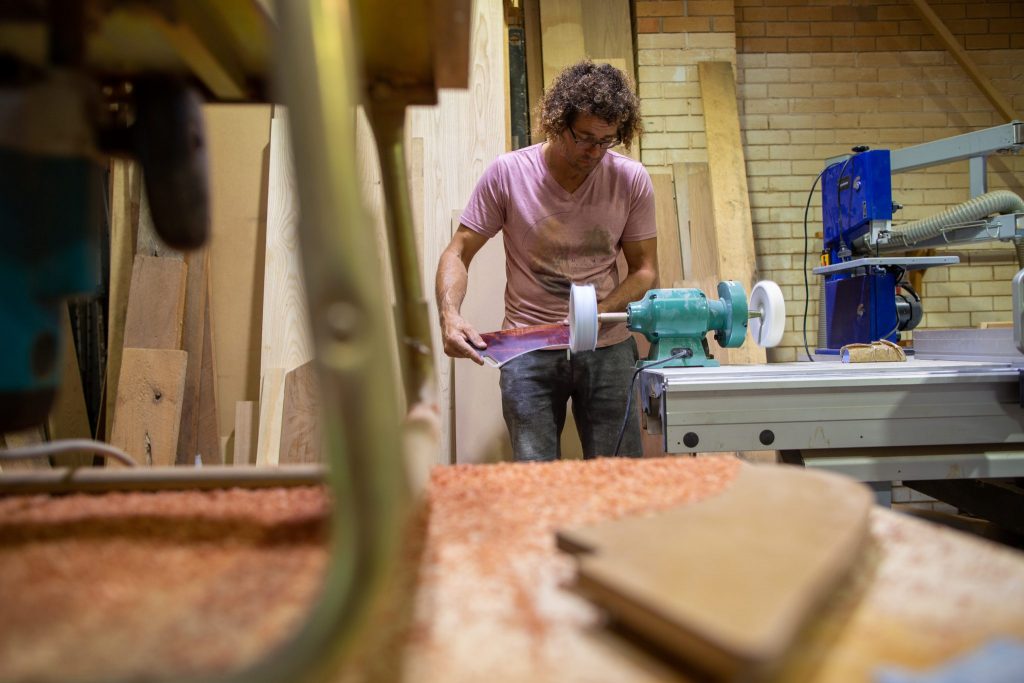 Jake was teaching computed-aided design at TAFE when a fellow teacher mentioned that his mate Manny might have a job for him. The pair met to discuss the project and Jake added the missing piece to the puzzle: a computer numerical control machine.
"Essentially, you're programming the computer to take a certain path in order to shape the fins, cut the grooves and create the logo," he says. "At the start I was just machining fins for Manny but as it's gone on we've learnt the rest of the process and it's become a really fun creative outlet to work on together."
Watch as Manny and Jake explain the production process:
Much of the timber used to make the fins was sourced from the Mid North Coast. Darcey Browning from Thora provided a red cedar, another local woodworker contributed sheoak and Jake found a supply even closer to home.
"Some of the timber is from my grandparent's property in Gleniffer," he explains. "A lot of people around here are quite connected to places like that so it's been nice to use locally sourced stuff."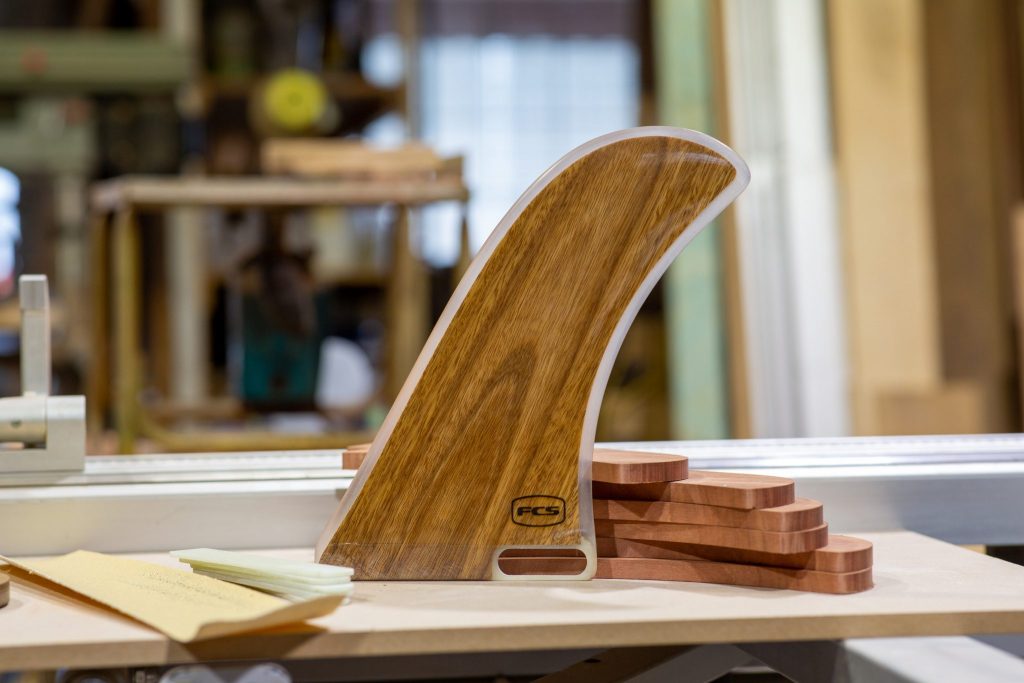 Clearly energised in each other's presence, Manny and Jake plan to continue creating together. They chat excitedly about recent experiments and hint at projects in the pipeline. Orders for Manny's bespoke timber bathtubs and vanities continue to roll in, and he admits he has a bit of catching up to do.
Complete and available for purchase, the FCS x Wood + Water timber fins will soon be on their way to 100 different surfboards…or display cabinets.
"When people see them they can appreciate them as art pieces as well as a functional product so that's a cool thought," Jakes says.
"I'm curious to know where these fins will end up," Manny wonders aloud. "Everyone who has seen them has been blown away and stoked so perhaps we'll have the opportunity to create more."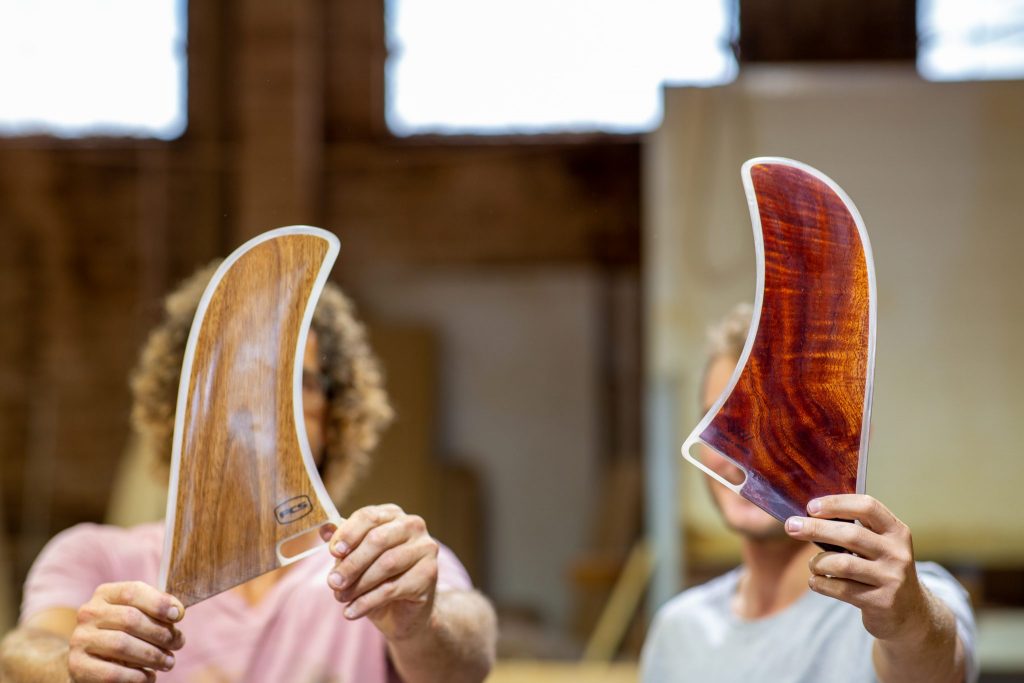 Learn more about Wood + Water here. Keep up to date with Manny and Jake's projects on Instagram.
Purchase a FCS X Wood + Water Timber Fin here.
Top Articles