From paddock to plate
While our beautiful region is well-known for its stunning beaches and relaxed coastal pace, it's also a burgeoning hub of local producers passionate about providing their community with the freshest and most nutritious fruit, vegetables and homemade goodies.
Keen to learn more about this dynamic industry, Coastbeat caught up with four local producers to talk about their business, their philosophy and the overwhelming support they receive from the coast's locavores – a community dedicated to buying local produce.
Ricardoes Tomatoes and Strawberries – Anthony Sarks
Starting from a small honesty box set up at their front gate, Ricardoes has become an institution in the Port Macquarie area and surrounds, famous for its succulent tomato range and fragrant strawberries.
"We started growing a small tomato patch for a bit of fun. We found that people would be willing to drive any distance to get quality, fresh produce and that's what we were providing," says Anthony. "All of a sudden, word got out and we had people turning up in the middle of the night wanting our tomatoes!"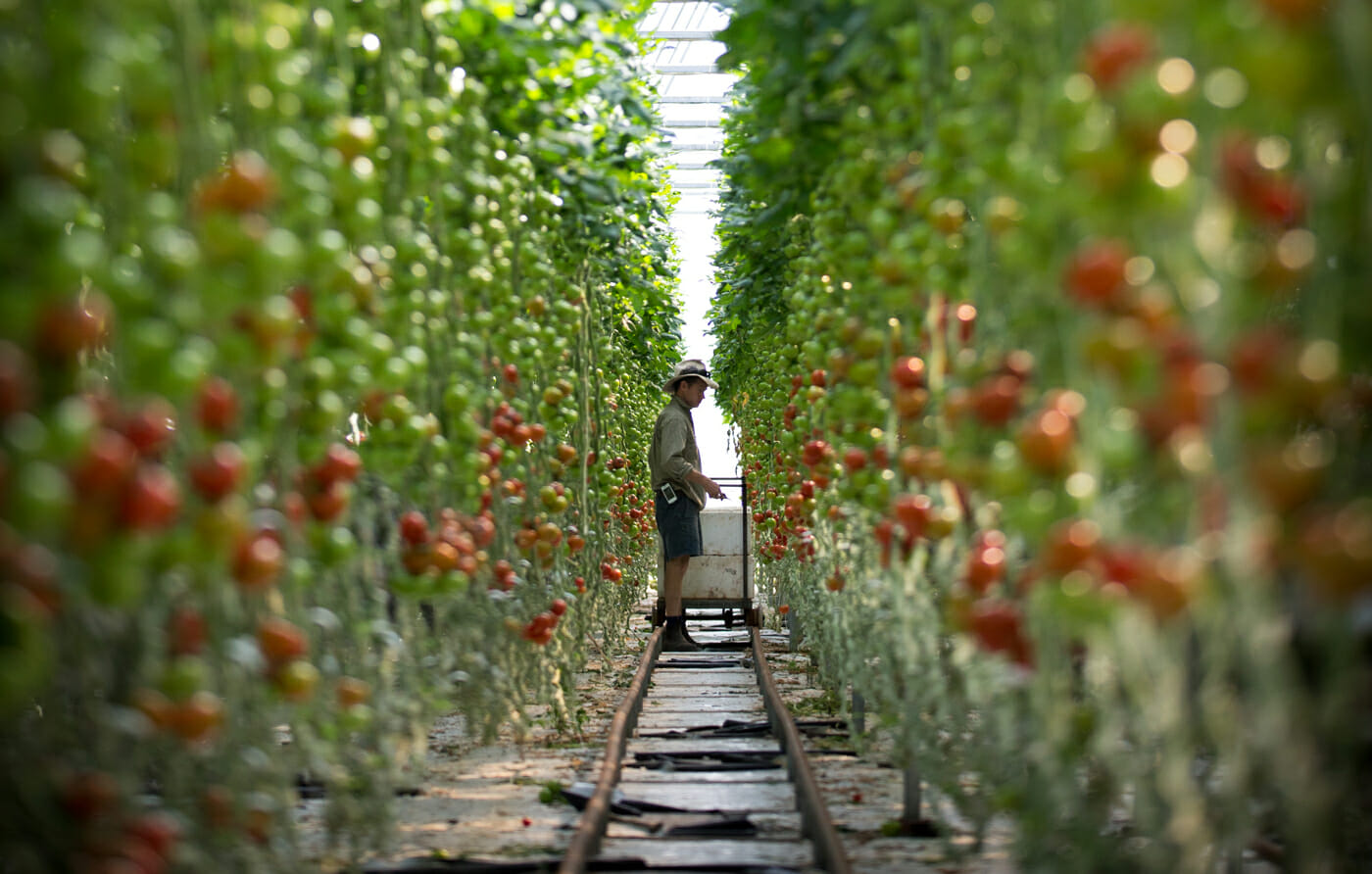 Image by Lindsay Moller
15 years on and the Ricardoes farm is no small operation, with 8,000 square metres of tomatoes – including Conchita cherry tomatoes, Flavorino Mini Roma cherry tomatoes, large Roma and full-size gourmet tomatoes – along with 4,000 square metres of strawberries. All Ricardoes products grow in large greenhouses, making them an all-year-round treat. The family owned and run business is also no stranger to the spotlight, with the farm becoming a popular tourist destination. "We hold tours of the farm at 11am on weekdays, and our U-Pick strawberry experience has proven overwhelmingly popular with families looking for a fun, wholesome outdoor experience." It's providing locals and tourists with this experience that keeps Anthony passionate about his job. "I just love growing good produce and providing the local community with a product they love."
Lakeview Mushrooms – Dan Jessup
After growing up on cattle and crop farms with his family, taking over a mushroom business 11 years ago seemed like a natural fit for Dan Jessup. "When the opportunity came up, I jumped at it," says Dan.Operating out of eight large indoor growing rooms, the Lakeview Mushroom farm at South Boambee turns over a tonne of Agaricus white mushrooms and field mushrooms per week.

The mushrooms are then delivered to small fruit and vegetable chains right along the Coffs Coast. "It's a great business, and it's farming but you're not dealing with the outside elements which makes it easier to manage. I now also employ five casual staff which helps too." One of the only mushroom farmers on the Coffs Coast, Dan is passionate about keeping his product in the local area. "I don't send my mushrooms to any of the major cities – they all stay here," he says. "This way they can be picked one day and be in store the next which I think is
really important."
Tyler Farms (Dorrigo District Potatoes) – Mike Tyler
Built on four generations of farmers, Tyler Farms are the experts when it comes to spuds. "I grew up on the farm and left school early to help my father grow potatoes. Dad had been growing them since he was 14, along with my grandfather and my great-grandfather before that," says Mike.
The Tylers have been growing potatoes since the 1930s. They leave the potatoes brushed in red soil for freshness and increased shelf life and their produce has proven to be a long-time local favourite.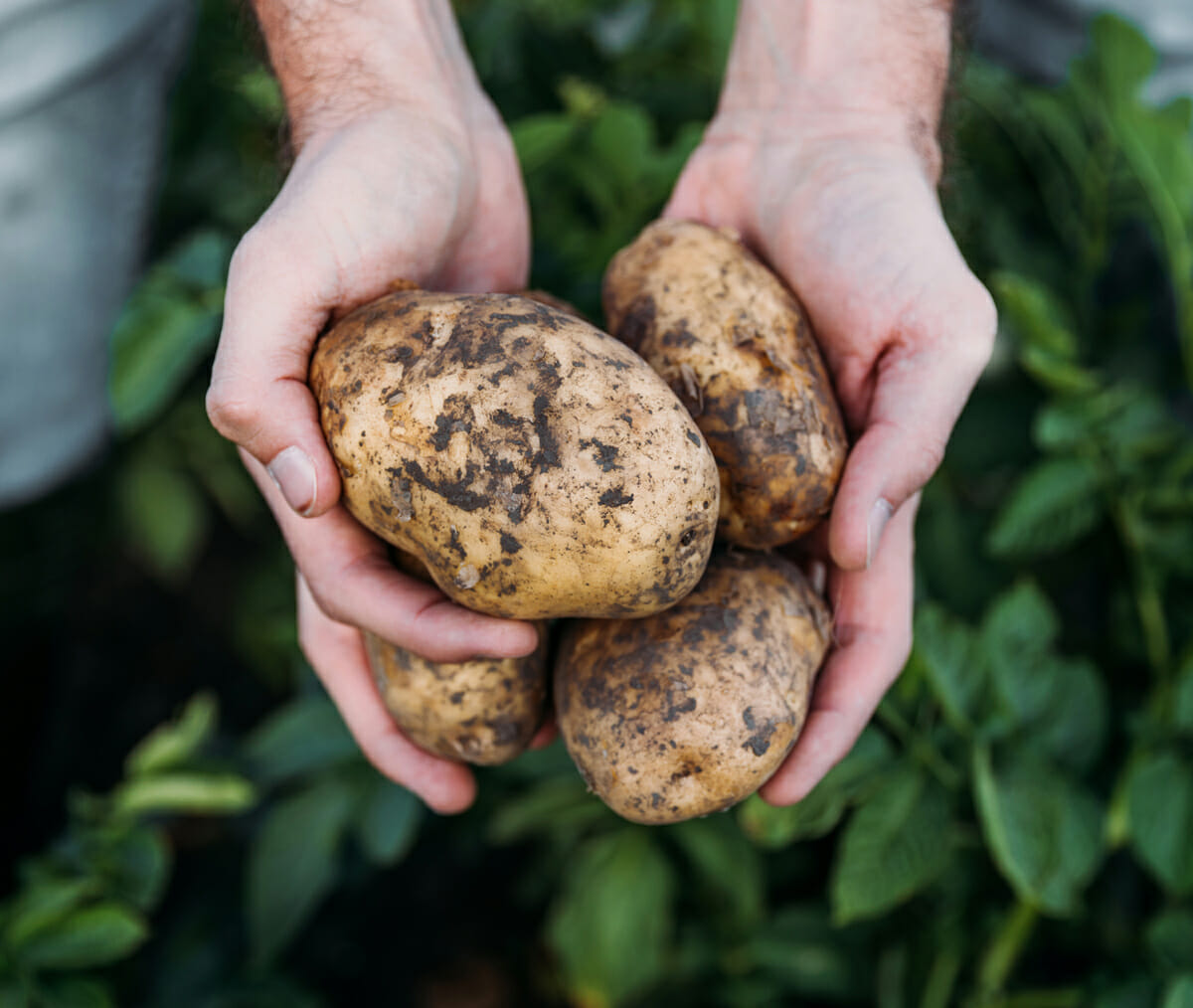 "Dorrigo has a reputation for growing extraordinary potatoes because of the quality of the red soil," Mike explains. "To ensure this quality we also follow biological farming so we minimise the need for chemical sprays." With their crops spanning 20 hectares, Mike estimates that they grow between 500 and 600 tonnes of potatoes a year. While they specialise in Sebago potatoes, Mike says he is looking to expand production of Dutch Cream, King Edward and purple skin varieties as their popularity is increasing.
Bellingen Maid – Polly Walton
Polly Walton has always loved cooking and her passion for homemade cuisine is evident in the delicious array of savoury treats created by Bellingen Maid. Starting with one Bellingen customer – the local IGA store – Bellingen Maid now services the entire Coffs Coast, with the team of six creating a smorgasbord of popular dishes including fresh salads, fish cakes, patties, lasagnas, pies and sausage rolls, just to name a few. "Things have really taken off over the last few years," says Polly. "I think the fact that everything is handmade and personalised makes us a popular choice for locals. Every one of our quiches is handmade and pressed – we don't use anything mechanized in our kitchen."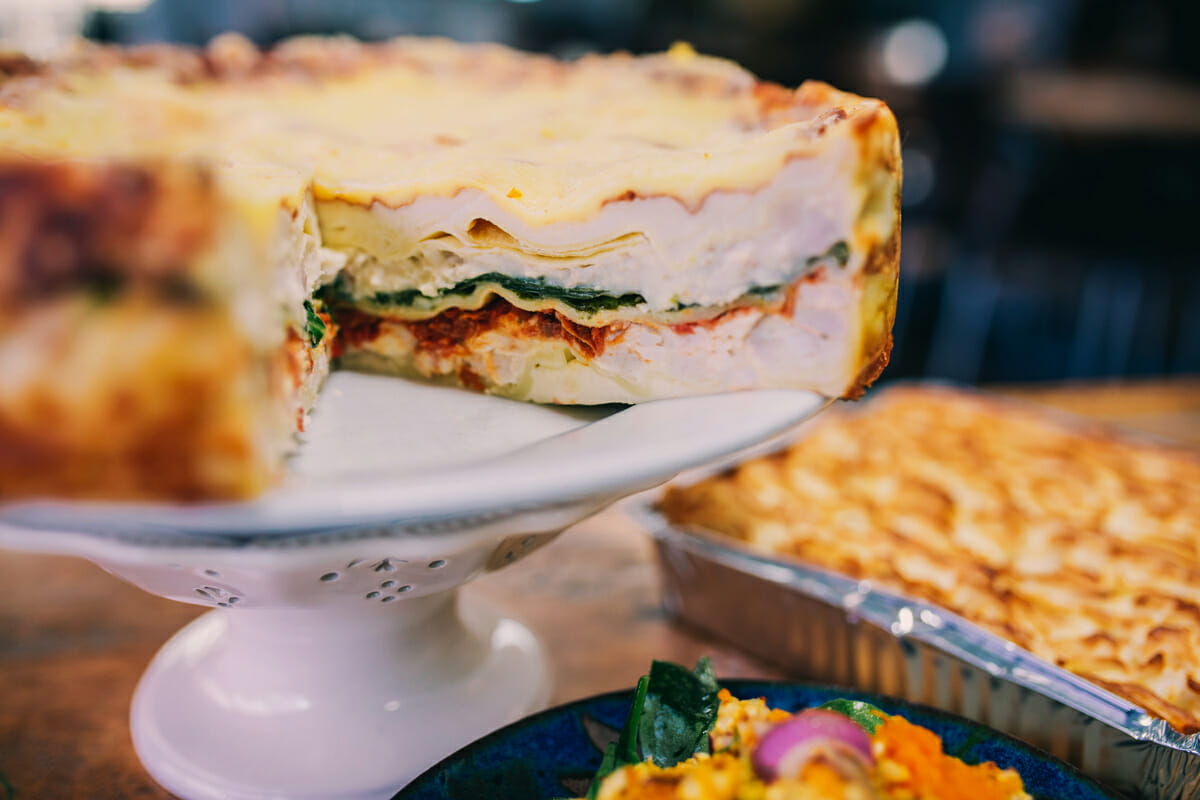 Homemade chicken and pesto lasagne from Bellingen Maid
Polly believes that creating local food for local people is what makes Bellingen Maid popular. "People love that our food is all made here in Bellingen and we really push that local ethos."
Ricardoes, Lakeview Mushrooms, Dorrigo Potatoes and Bellingen Maid products can all be found at Fresco Marketplace at Coffs Central.