Free Things to Do with Kids these Holidays
Save your pennies by finding the free adventures to be had in your own backyard of the beautiful north coast. Here are some ideas to get you started…
1. Take a walk on the artistic side
The annual Port Macquarie ArtWalk is the perfect (and free) way to involve kids in cultural activities. Beginning on Thursday, July 18, the Port Macquarie CBD will become the stage for contemporary works as artists push the boundaries of their practice throughout the night from 6-9pm.
A great line up of satellite events will be also be held from the July 19 to 21, including the Graffiti Sound Lounge at Dark Alley Collectables, featuring live artist demonstrations and music and creative workshops at the Sunset Gallery, Arthouse Industries and Clay Koala.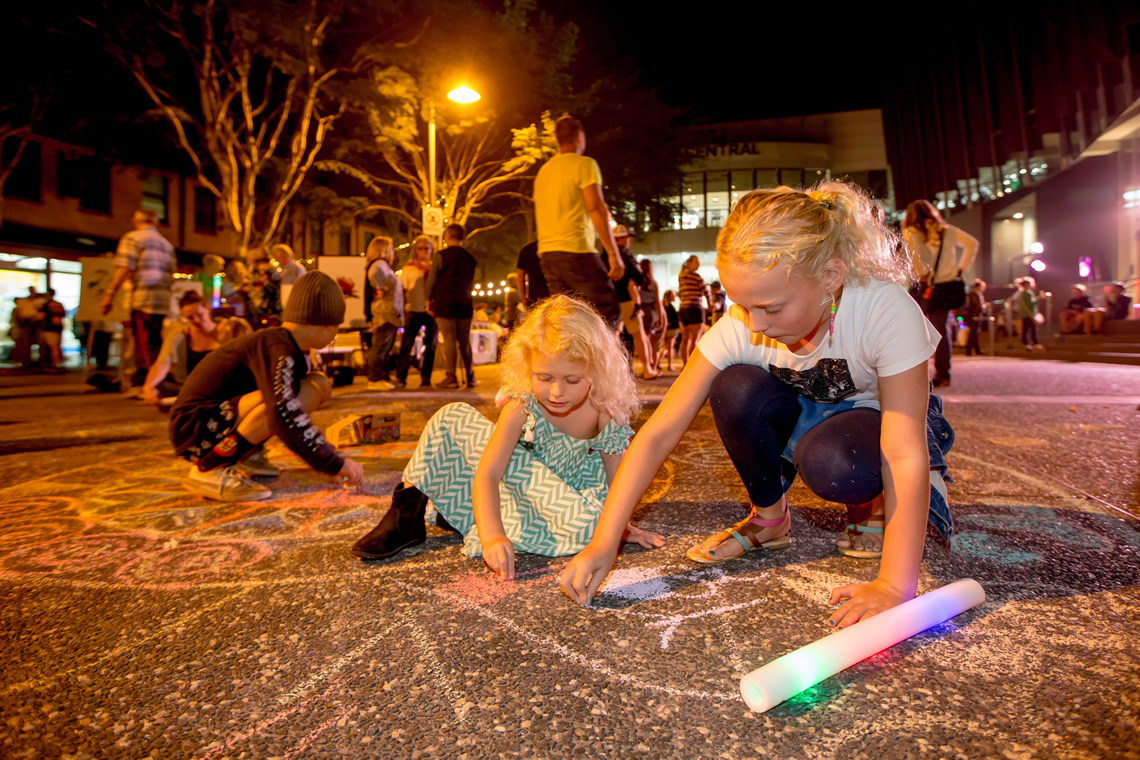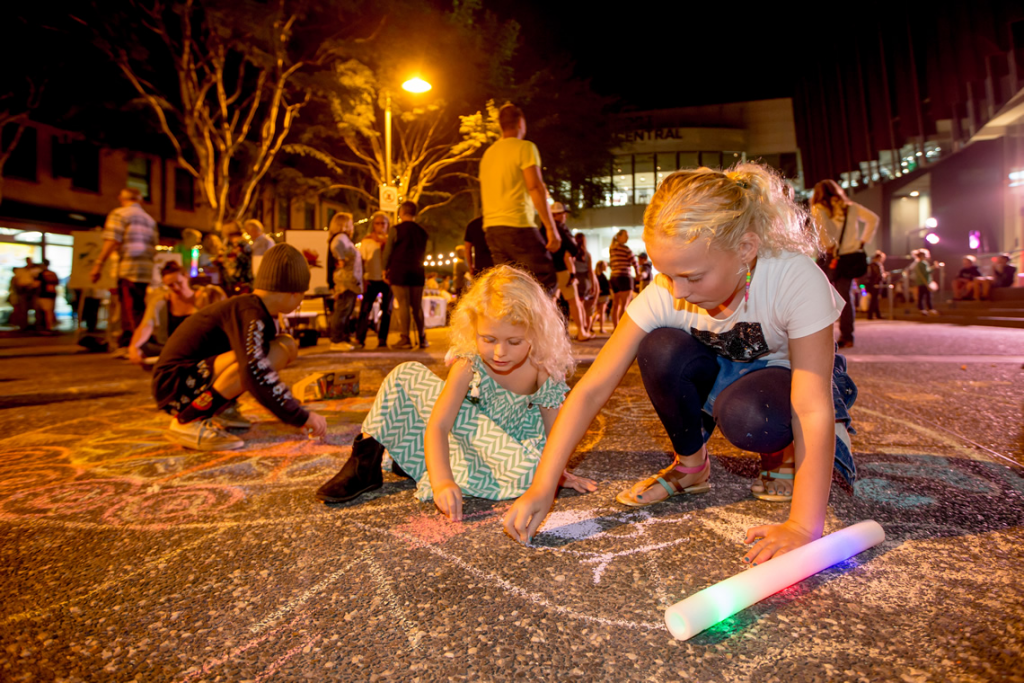 Budding artists get into the spirit of ArtWalk 
2. Explore the coast on foot
Get the whole family out for an adventure by tackling some of the stunning coastal walks in our region. Coastbeat favourites include the Solitary Islands Coastal Walk and Muttonbird Island path on the Coffs Coast, the Port Macquarie Coastal Walk, Booti Booti in the Great Lakes region, Kattang Nature Reserve in the Camden Haven and the Smoky Cape Walking Track in the Macleay Valley. If you're up for an overnight adventure and have older (or very fit) kids, try the Yuragir Coastal Walk in the Clarence Valley.
3. Waterfall Chasing
The north coast is blessed with plenty of beautiful waterfalls and rainforests. Waterfall Way is an obvious choice for a day of water-filled adventures. Discover Dangar Falls in Dorrigo as well as Red Cedar Falls and Crystal Shower Falls within the Dorrigo National Park. Continue along Waterfall Way toward Armidale to experience Ebor Falls.
Scouts Falls is within the Sherwood Nature Reserve on the Coffs Coast. This pretty spot is a little harder to access (about 20 minutes on foot) due to the need to scramble up and over rocks and ledges but a rewarding swim in the deep pool is the ideal reward for your efforts.
Sherwood Nature Reserve is also home to the Woolgoolga Creek Falls, found to the west of the beachside town of Woolgoolga – about 25 minutes north of Coffs Harbour. This location makes for a terrific family outing. The Falls are accessed by a level, return loop of about 3.6km that starts from a lovely picnic area.
We also love Gloucester Falls in the stunning Barrington Tops, Ellenborough Falls in the Manning hinterland and Minyon or Protesters Falls in the Northern Rivers region – a playground for waterfall-lovers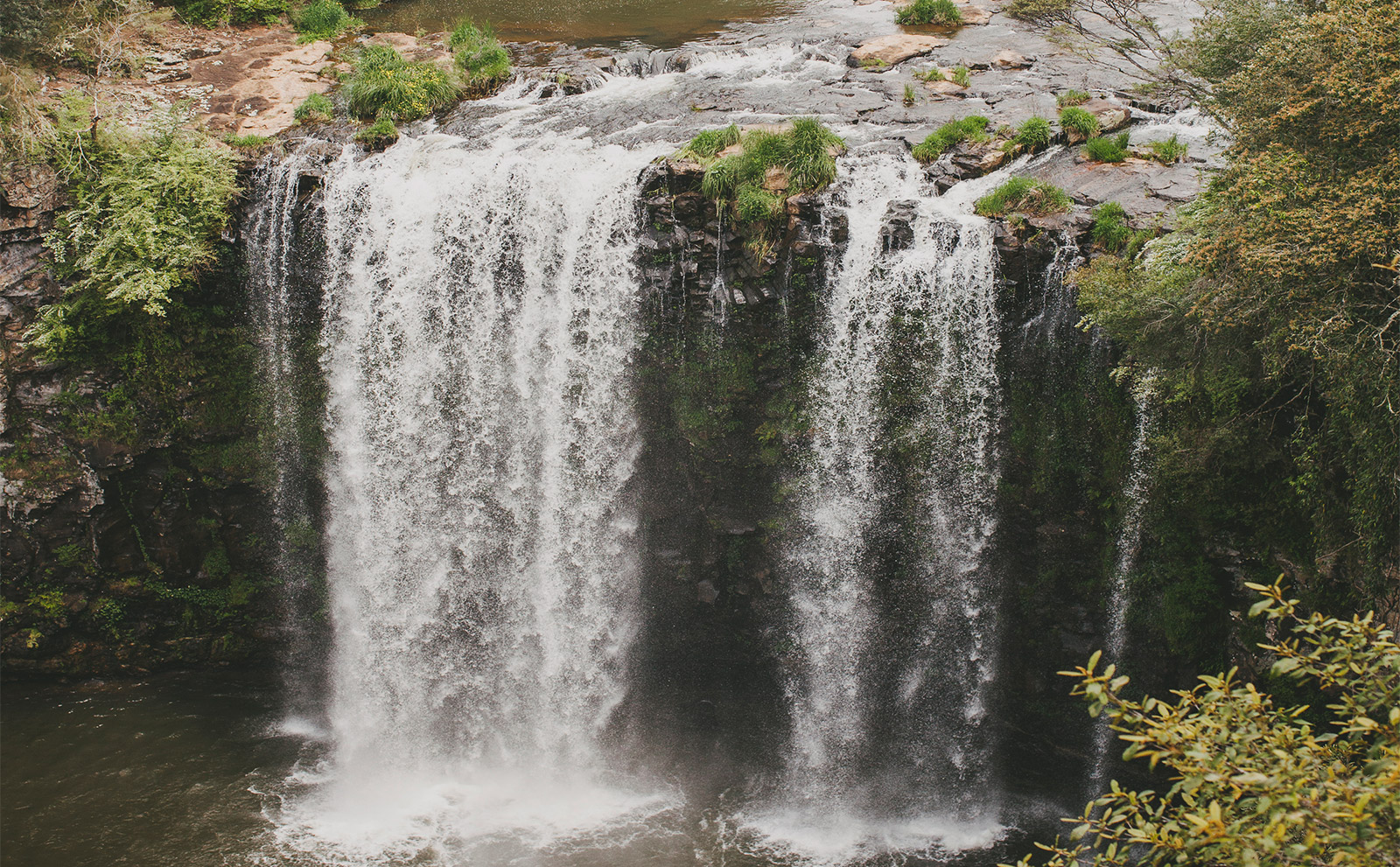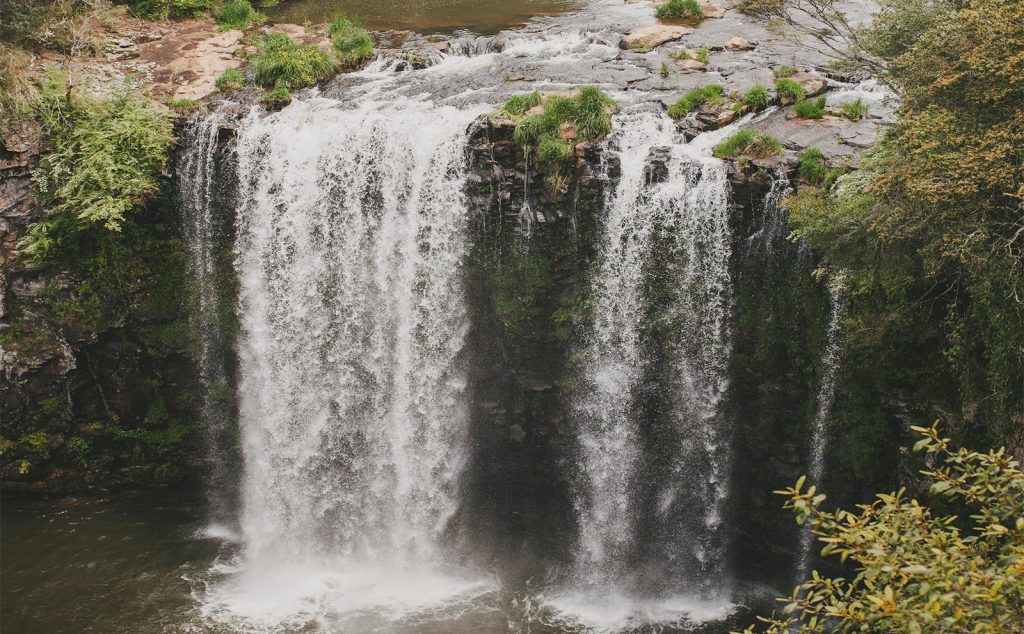 Image of Dorrigo's Dangar Falls by Elize Strydom 
4. Follow the Hello Koala Trail
Port Macquarie's Hello Koalas Sculpture Trail is the world's only public sculpture trail dedicated to celebrating our iconic koala, with 68 one metre high koala sculptures dotted around the landscape. Each koala is hand painted and decorated by artists, many from the Mid North Coast. Visit www.hellokoalas.com for a detailed map, and let the journey begin.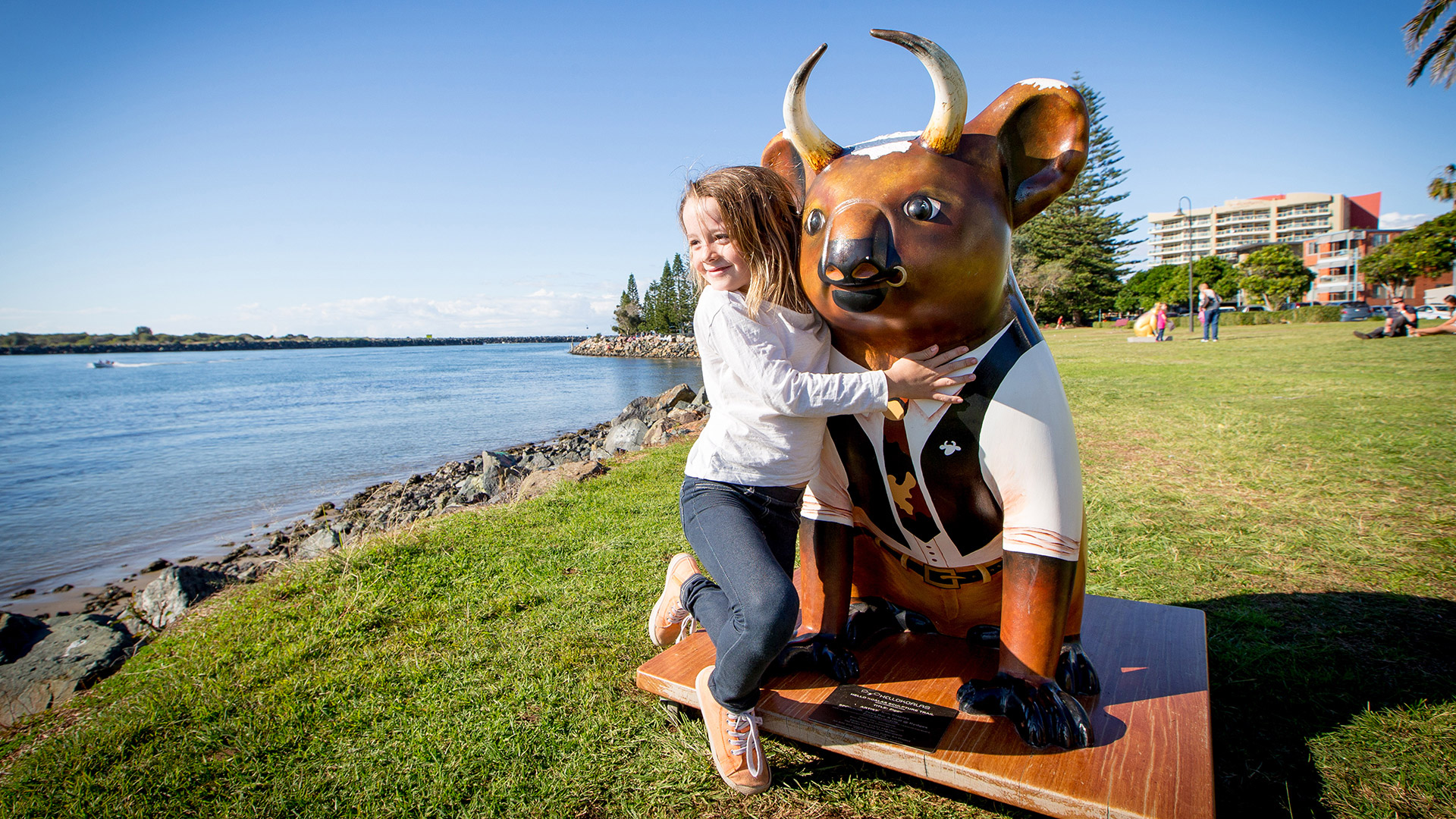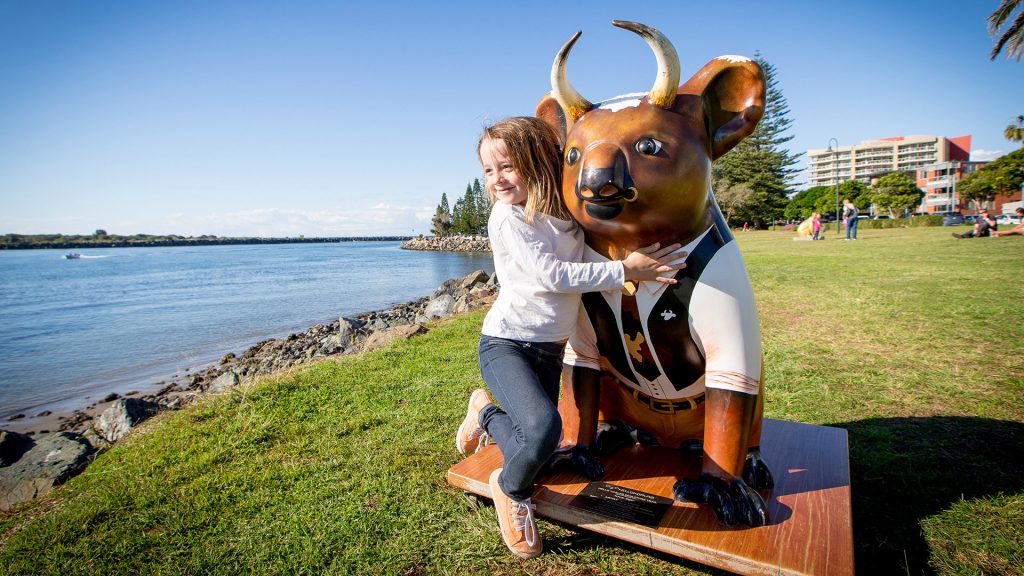 A young girl meets one of the 68 koalas on the trail. Image courtesy of Hello Koalas
5. Explore your local library
Libraries are treasure-troves of goodness – not only can you stock up on free books but, these days, many of them also boast fun, free and interesting workshops. These July holidays, Port Macquarie Library is hosting workshops on upcycling, art and Lego while Coffs Harbour Library organises kids story time sessions almost every day of the week. Visit http://mnclibrary.org.au to learn about events at the libraries of the Mid North Coast.
6. Hit the skate park
These concrete jungles can keep the kids entertained for hours, so why not forgo those options that dent the hip pocket and head for local skate parks instead? Coffs Harbour has some flashy new skate facilities located at Brelsford Park, which features the tallest extension in Australia (your kids will know what this means) and Port Macquarie has a fabulous skate park right on Town Beach, complete with a lovely café and sea views. Ballina, Forster and Yamba also have some excellent parks.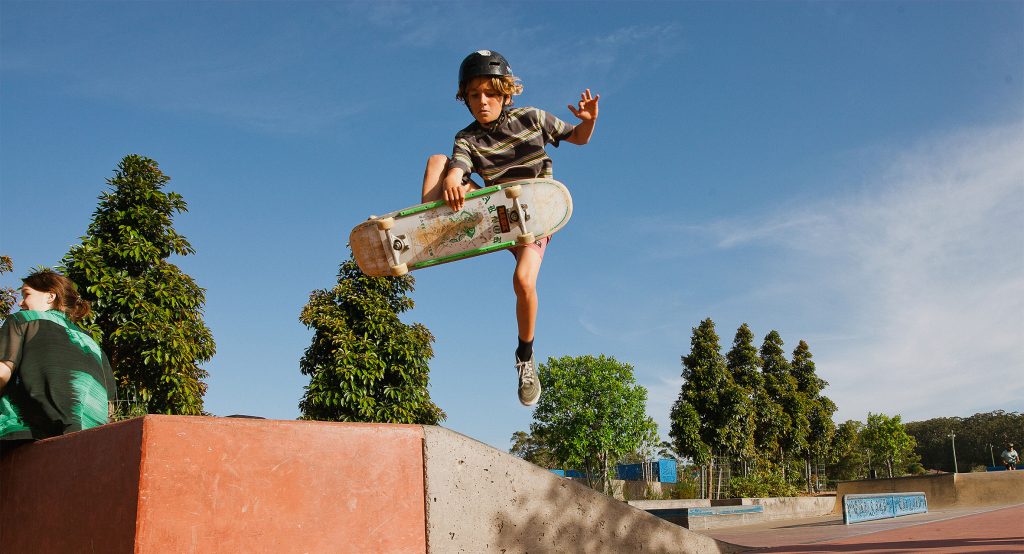 Skate action at Brelsford Park, Coffs Harbour. Image by Kirk Owers
7. Live Street Music
If you're into live tunes but don't want to pay for expensive concerts, head to the musical capital of Byron Bay, where music literally fills the streets thanks to the town's buzzing busking culture. Main Beach features buskers and live performers almost every day during the holidays, while the main streets of Byron Bay are also filled with buskers – particularly on weekends. Regional markets are excellent places to enjoy free live music – some of our favourites on the north coast include the Bellingen Markets, Gladstone Quality Market, Lennox Community Market and the Kempsey Riverside Markets.
8. Cycling and scenery
Who doesn't love a long bike ride on a Sunday afternoon? One of the best bike paths is the Camden Haven Beach to Beach path, which is still under construction but already includes large stretches of flat paths that follow the gorgeous waterways of the Camden Haven – with the added bonus of interesting sculptures along the way.
Most towns have bike hire facilities and flat paths, encouraging an interesting and slow way to enjoy the north coast. Cycling is free, fun and great for fitness! Check out the best of the Coffs Harbour region right here and download a cycling guide. Read one family's experience riding from Woolgoolga to Arrawarra here.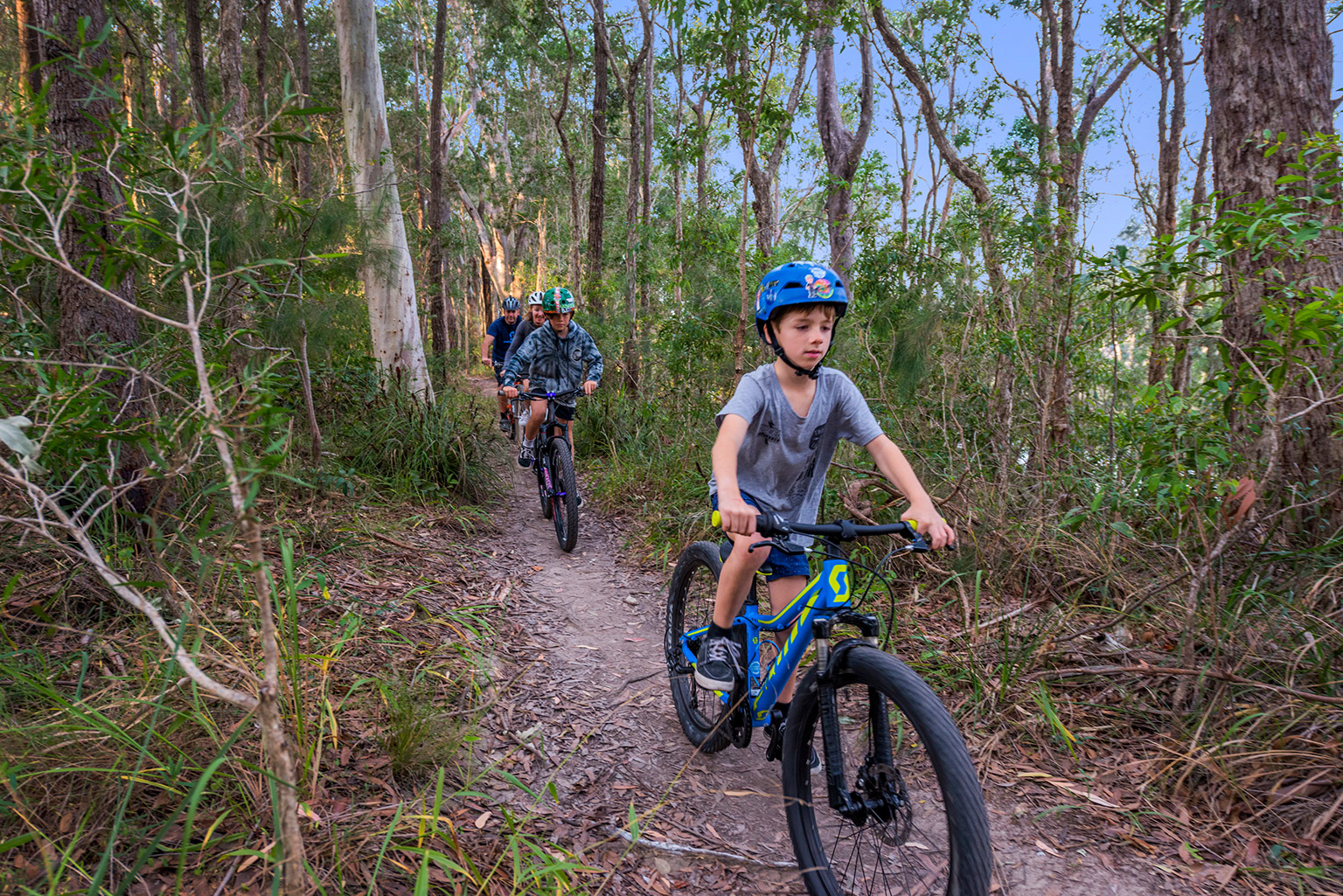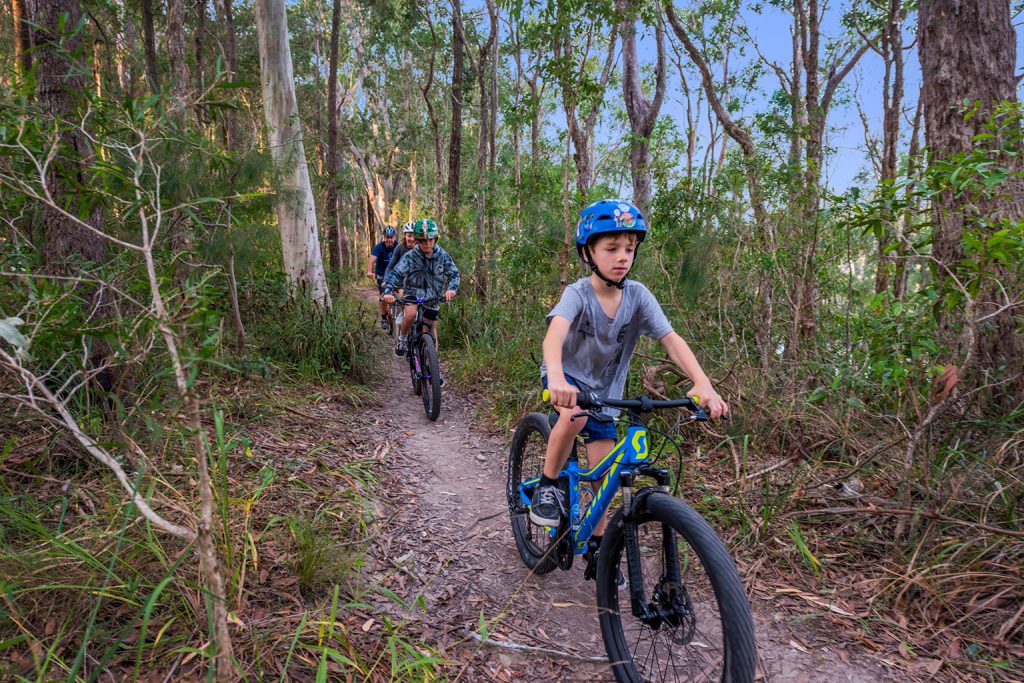 Arrawarra to Woolgoolga is a great Coffs Coast trail. Image by Brendan Ray
9. Art Galleries
If it's culture you're after try exploring local art galleries in your region or design yourself a gallery trail. Why not combine waterfall chasing with culture by following the Creative Waterfall Way trail, which winds through the gallery-rich towns of Sawtell, Bellingen and Dorrigo?
Coastbeat also loves the Macleay Valley Community Art Gallery in Gladstone, Sunset Gallery in Port Macquarie and Kempsey's Dunghutti Ngaku Aboriginal Art Gallery – many of which include holiday workshops for both kids and adults.
Check out the list at Arts Mid North Coast to learn about the 'cultural communities' that nurture artists – all are well worth a visit. The website also has the info on all of the great public art to enjoy across the region.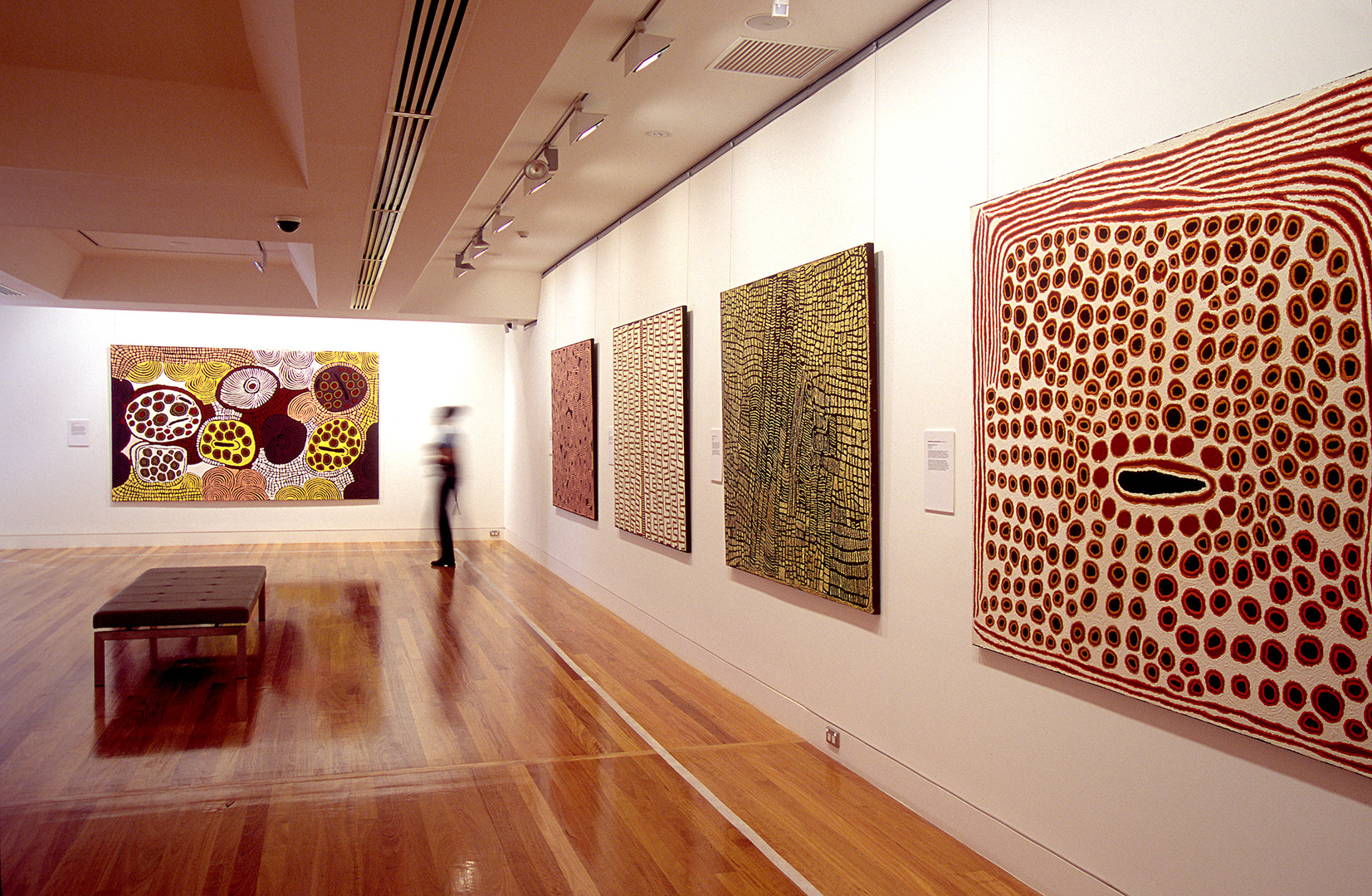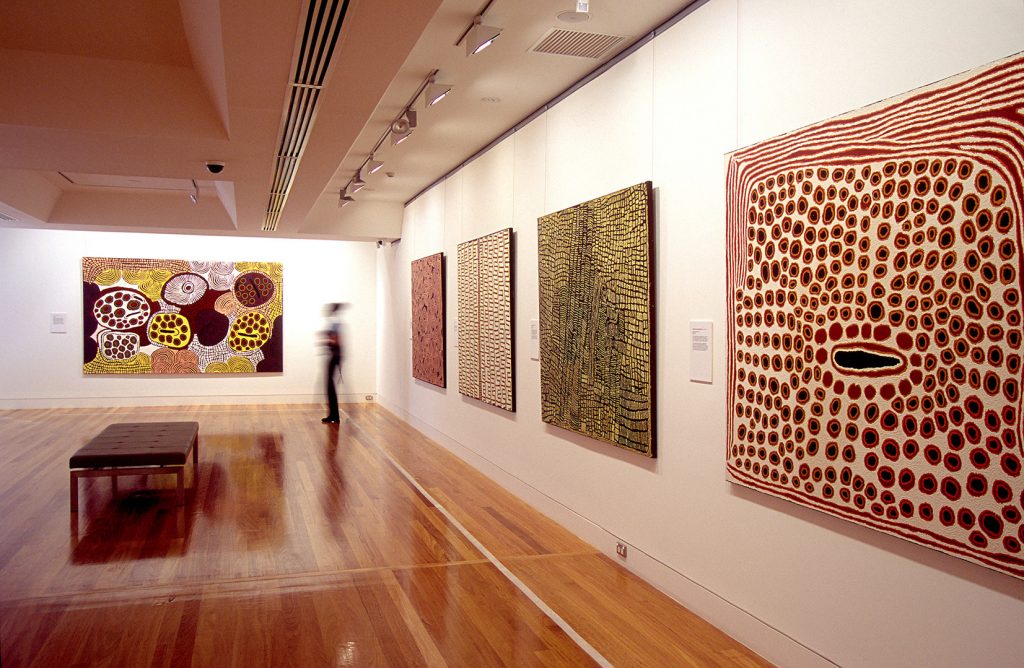 Coffs Harbour Regional Gallery image courtesy of coffscoast.com
Happy holidays everyone!