Fork Knows: The Newest Plant-Based Eatery in Coffs Harbour
There's a new plant-based eatery in Coffs Harbour but it's not just for vegans. Owners Maureen Burgess and Marty Elliott have opened the doors to Fork Knows with the aim of making vegan food appealing to all. Think burgers, pies, salads, wraps, cold pressed juices and baked treats bursting with flavour and goodness. Coastbeat sat down with the colourful couple a few days before their official opening.
"We had an inkling that we wanted to do something like this before COVID struck," explains Marty Elliott. "We hesitated because we didn't know if it was the right time but then we were both stood down from our jobs and decided to give it a crack!"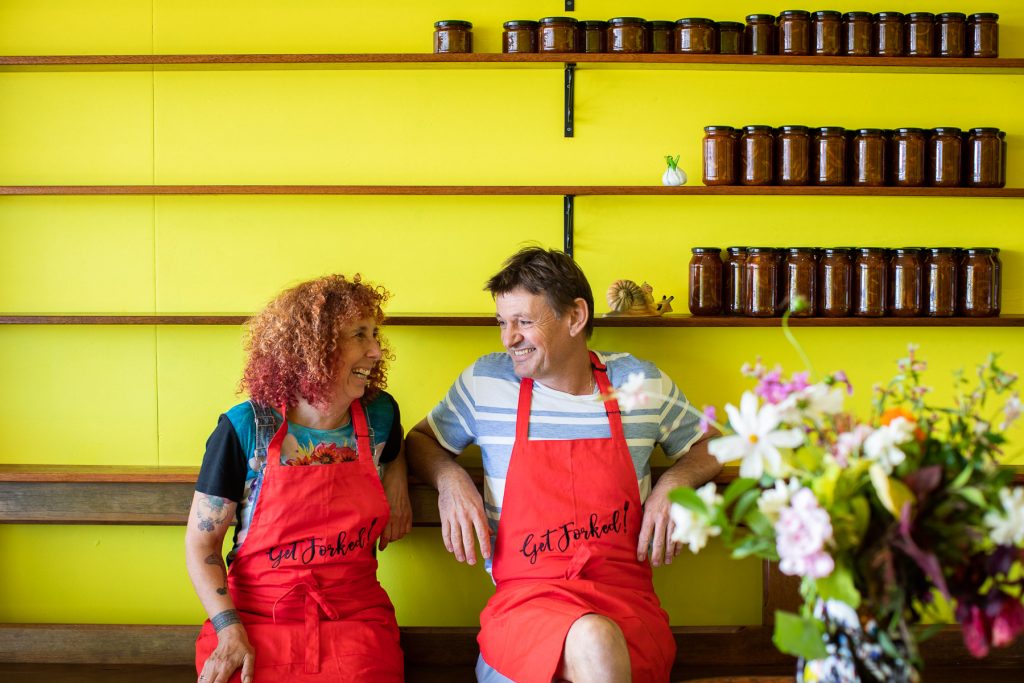 Food Philosophy
Maureen "Mauz" Burgess is a self-confessed food lover who adopted a plant-based diet about seven years ago. A fan of pastries, butter and cheese, she didn't like the idea of missing out. Mauz spent time in the kitchen attempting to replicate the treats she used to enjoy, just without the animal products.
Shopping in the Heart of
Coffs Harbour
"My food philosophy is that it needs to be really tasty, hearty and make you feel good," she says. "That's what I plan to bring to Fork Knows – meals that are appealing to anyone who likes to eat tasty food."
A plant-based diet is becoming more commonplace and many people are simply trying to reduce their consumption of meat. Marty says he enjoys eating vegan "95% of the time" but reserves the right to indulge in the odd hunk of brie or rasher of bacon.
"We're trying to encourage everyone to come in and get good food that just happens to be plant-based," he says.
Top Articles
The Menu
Fork Knows will be open Monday to Friday for breakfast and lunch from 8am. Mauz and Marty will make most meals to order but will have ready to go options too. The menu includes burgers, salads, wraps, cold pressed juices and baked treats. Specialties include boasties (like toasties but using a K'Pane bun instead of slices of bread), gluten-free potato pockets and pies with mashed potato and mushy peas. The all-day big breakfast is bound to be a favourite and includes tofu scramble, mushrooms, tomatoes, spinach and hash browns.
The coffee will be supplied by Hill Roasters Espresso from Kungala with Mauz's almond biscotti, lime and coconut shortbread or dirty chai cupcakes making the perfect accompaniments. Oh, and let's not forget the Crumpet Humongous with Marty's Mongrel Marmalade.
"The crumpets are 13.5cm in diameter so one will be enough unless you're really hungry," Marty laughs. "I've been perfecting my marmalade for over 13 years.
"It's made with two types of orange, lime, lemon, red grapefruit and mandarin."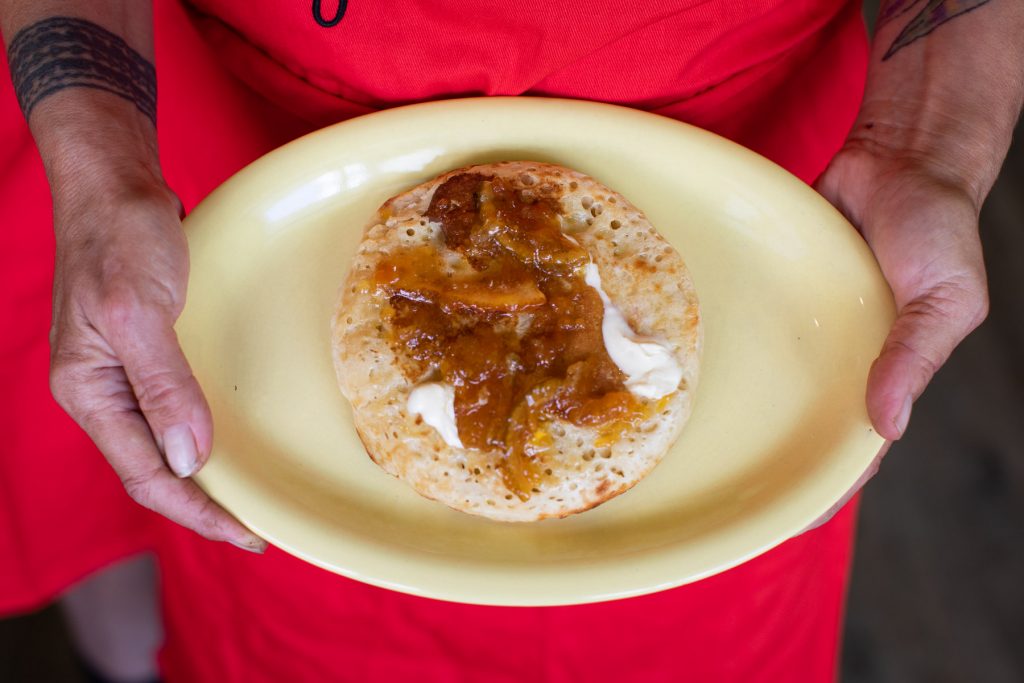 Life Imitating Art
A duo for the better part of a decade, Mauz and Marty were to be married in late October but COVID put a spanner in the works. In a case of life imitating art, they met while playing lovers in a local theatre production of Hannie Rayson's 'Falling From Grace".
"The director sent us on a series of dates so we could loosen up and get to know each other," Marty remembers. "We realised we had a lot more in common than we'd originally thought!"
Fork Knows is a fun and colourful addition to the Coffs food scene. Mauz and Marty offer wholesome homemade fare and genuine hospitality. Visit them at 5/44 Moonee Street today!
Want to make exceptional coffee at home? Coffs baristas show you how here.