Flood Disaster News: how you can help
The clean-up is underway. Thousands of volunteers have flocked to flood-stricken towns in northern NSW to help. More information is available at this SES site.
How can you help?
Relief organisations and local councils suggest the following:
donating money to recognised organisations like the Red Cross is the best help you can give. No donation is too small!
organise your local club, school or other community group to fundraise for flood relief
do not send food, clothing or other goods unless specifically requested to by a relief organisation. We have visited some of the community help hubs and they are chockers with goods, with no more space to store anything.
From the frontline
Coastbeat spoke to a Lennox Head builder, Nathan, who has put his own work on hold to spend the week ferrying supplies and vital equipment, like portable generators, to the stranded community of Woodburn. He negotiated the dangerous flood waters of the Richmond River.
"It was shocking. Trees, logs, barrels – you name it – floating down a dangerously turbulent river. It was horrible to see the bodies of animals – cows, horses – washing past. The river was flowing really fast."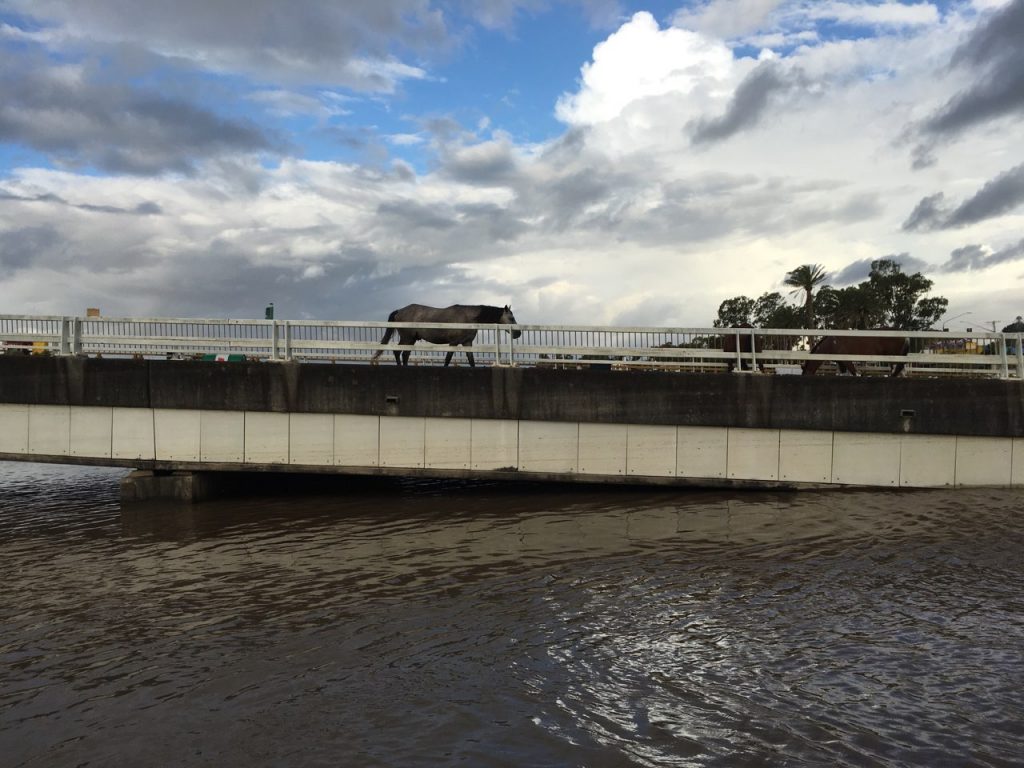 Nathan also took gear to help the flood victims in Lismore, where the landscape resembles a war zone. It is not just damaged furniture, it is whole houses. Carpet, floors, crumbled walls, destroyed plasterboard, shattered windows are piled up in mountains outside the shells of what a few days ago were people's homes and businesses.
What can the government do?
"We need emergency housing," said Nathan. "We need the government to collect every dongas, every tiny house or demountable and set up refuge villages on community spaces. I've seen so many homes that will have to be bulldozed. It's was hard enough to get a tradie up here before the flood. Now what will people do? It is going to take years to rebuild. Where will these people go?"
The latest estimate was that over 2000 houses in Lismore cannot be saved.
To help, contact recognised relief organisations like the Red Cross and the SES. More information at this Queensland Government site.